A Japanese Artist Turns Slices Of Bread Into Realistic-Looking Works Of Art
By Kanyi M August 8, 2022
---
Toast doesn't have to be boring. To Eiko Mori, a Japanese artist, it is an opportunity to show her incredible talent. She turns each piece of toast into miniature versions of anything she desires. Can you imagine you're eating a slice of reality?
1. Fruits on cream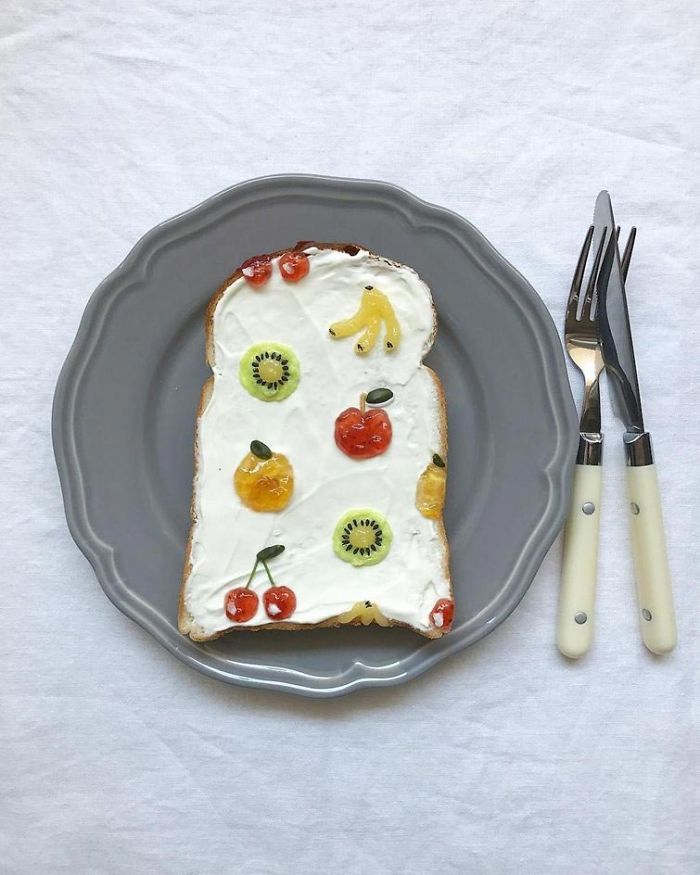 These bananas, cherries, kiwi fruits, and apples look so real, even if the color is slightly off. They're probably made of fruit jam or tiny pieces of the actual profit. White cream makes an excellent canvas for this fruit blast. Here, Ekori has probably used a little bit of food coloring, and it looks delicious. If you are a fruit fan, you should try this art.
2. A music sheet on toast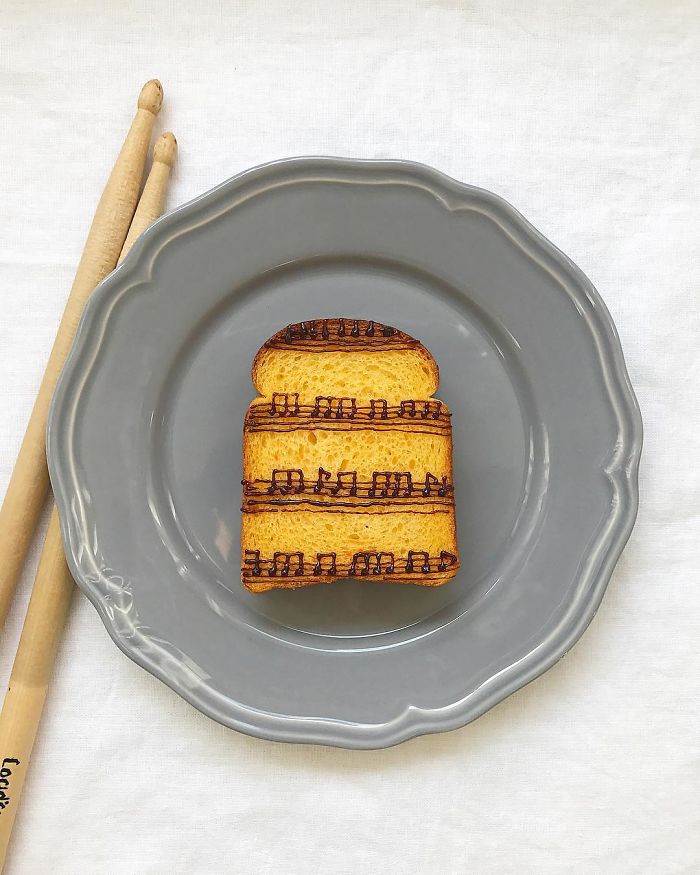 You can just imagine the person who thought up this idea, likely to be a bored child, sitting at the table munching on buttered bread. This little artistic surprise is semi-realistic and very fun to look at. It's not for long, though, because after you see it once, you'll absolutely want to turn the music sheet into an actual song.
3. Ice cream on toast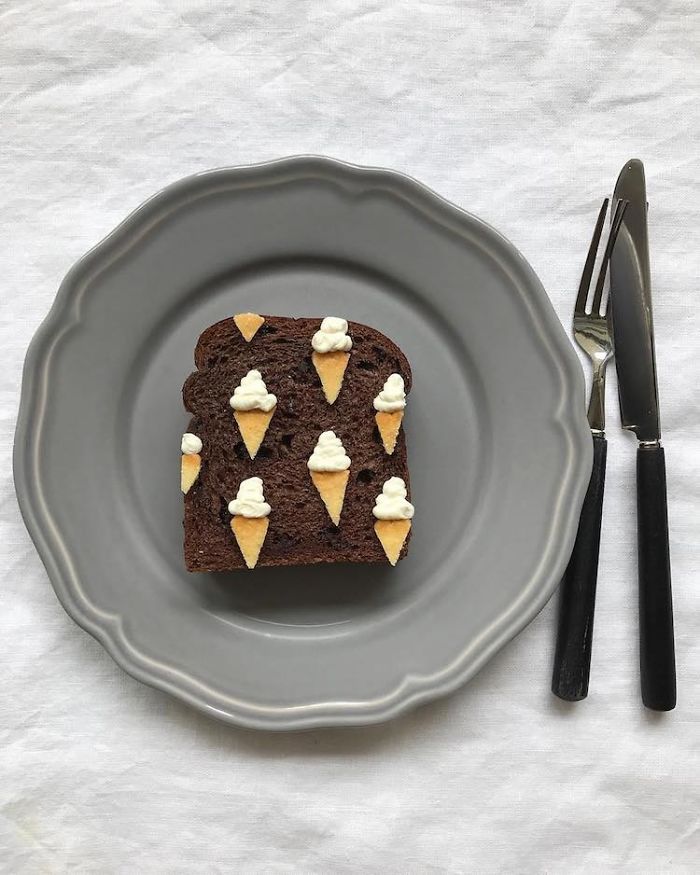 Sometimes when you're really in the mood for ice cream, you think it would look great on your toast. Well, this artist thought that too, but she used a little bit of cream to create this masterpiece. This is one breakfast you would probably want to take a picture of rather than eat.
4. Watermelons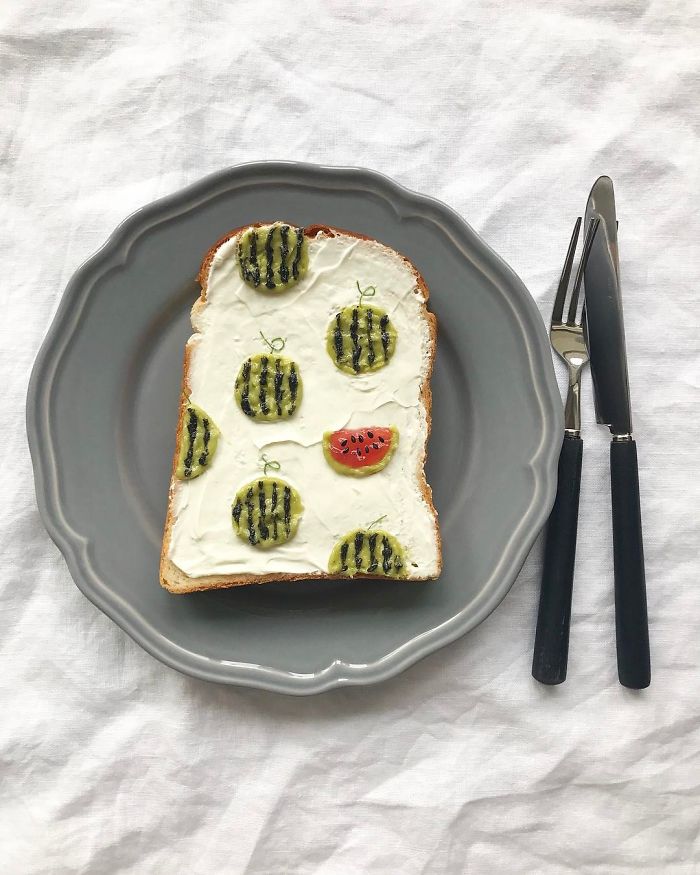 Watermelons are probably one of the most challenging things to recreate when it comes to making food art, but this artist nailed it! You wouldn't think that toast could look like wallpaper, but there it is. The dark green stripes look like real watermelon, and the red lines look like a slice! A little bit of white cream, some lines, and you have an edible work of art.