A Scottish Lawmaker Goes Viral As His Cat Photobombed His A Zoom Meeting
By Moureen N September 12, 2022
---
The humorous interaction between people is one aspect of Zoom meetings that everyone enjoys. Starting from teacher to students to the boss and the clerk, clips of zoom meetings are always fun. Recently, a Scottish lawmaker became well-known on Social Media after his cat Rojo interrupted an online session.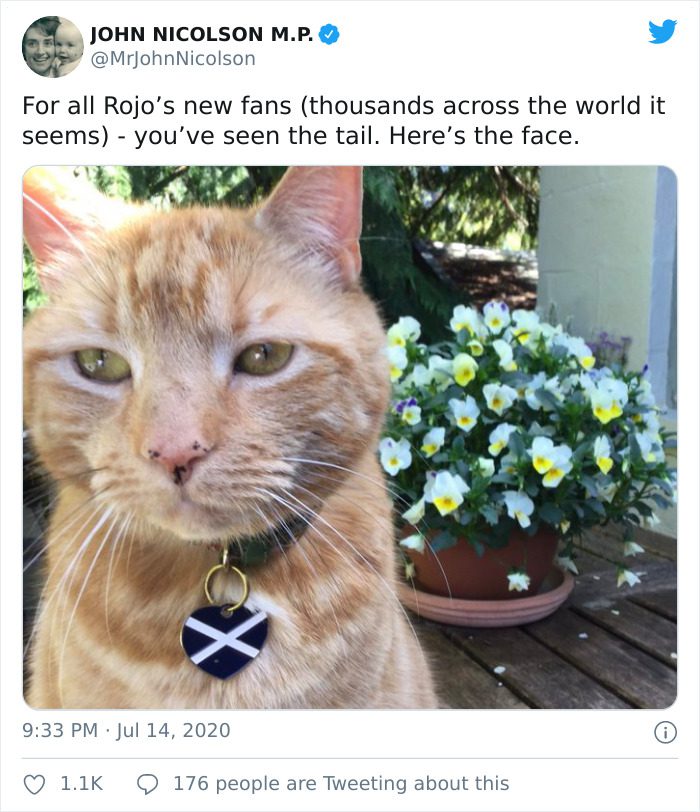 His cat's tail unexpectedly appeared on the screen while John Nicolson, a member of parliament for Ochil & South Perthshire, discussed the benefits of adding subtitles to children's television.
As Rojo walked randomly in front of the camera while the meeting was going on, the lawmaker said to his colleagues, "I apologize for my cat's tail." John Nicolson was struggling to maintain his attitude as the other attendees in the conference began to giggle as his cat took center stage.
Rojo appeared to be resolute in his refusal to leave the camera, which only served to increase the laughs. John then said to his pet companion, "Rojo, put your tail down, please."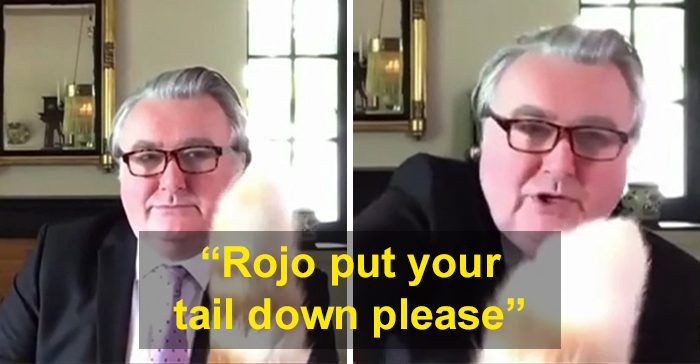 Eventually, Rojo moved down after a while and allowed the people to resume their virtual meeting. The meeting was about Digital, Culture, Media, and Sport which immediately went viral on the net as people started to create memes about them.
Following the new viral trend, John Nicolson also shared some pictures of Rojo and talked about Rojo's sudden global popularity while tweeting: "For all Rojo's new fans (thousands across the world, it seems)- you've seen the tail. The face is shown here.