Baking Tips To Achieve Chewy Cookies
By Anthony K August 16, 2021
---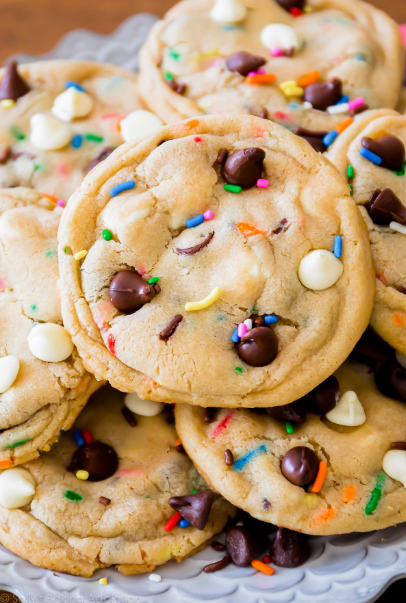 A great cookie is flat, chewy, and gooey, with crispy edges and chewiness to a soft center. The outcome of your cookies is reliant on how you bake them. One great tip is always to ensure that you use quality ingredients. Some other important tips are as below.
Select the suitable sugar for your cookies
The sugar type you use extensively affects the color, depth and flavor of your cookies. By appropriately mixing sugars, you can attain a golden coloring, perfect chew and caramelized sweetness. Some of the sugar types to consider include: White caster sugar, Granulated sugar, Light brown soft sugar, Golden caster sugar. Dark brown soft sugar and Light brown sugar.
Always have butter in your ingredients
Butter helps attain a fluffier, richer, textured dough that will help achieve a melt-in-your-mouth crumbliness. It is best to select pure butter with no additions and no emulsifiers/oils or sunflower as these tend to reduce the meltingly good result of butter. Also, to control the salt amount in your cookies, go for unsalted butter.
Select the correct flour
 Depending on the cookie recipe you are using, you'll find that some use self-rising flour while others suggest you go for plain flour. The truth is that even for plain flour recipes, you'll always find the recipe having some form of a raising agent in it. Thus, you can always go for self-rising flour. Also, ensure that your flour is in date and sealed well.
Select the correct chocolate type
This is probably the most subjective choice to make when deciding how your favorite cookie will be. There isn't one right choice on the chocolate type or the percentage of cocoa solids to go for. However, it is essential that you use quality chocolate which by itself you enjoy eating.
Cream sugar and butter
This is the beating of softened butter and sugar together until you attain a fluffy and light texture. This stage is crucial to the quality of the dough you attain. Failure to cream for a sufficiently long time will result in a butter that isn't sufficiently broken down. This will result in cookies that don't attain the texture required.
Beat in the eggs
Beating eggs needs some prowess. Gradually add the eggs, ensuring that you've beaten them appropriately between each addition. Eggs help add depth and volume to your cookies.
Fold in the flour
This permits you to ensure that all ingredients get evenly distributed. Ensure that you put arms into your flour, ensuring that everything mixes evenly.
Shape your cookies
Use an ice cream scoop to shape every cookie dough ball, and then transfer the cookie dough ball to a baking tray that has been lined with parchments. Use a cling film to cover and chill overnight. Proceed to bake right from the fridge.
Adjust your baking
This is reliant on the size of your cookies and on your oven. Approximately 12 to 15 minutes will do.