Fast-Food Fix: 8 Air Fryer Recipes To Satisfy Your Cravings
By Victor O April 17, 2023
---
Before you call Chipotle for dinner tonight, look through these easy-to-make recipes that taste just like your favorite fast-food meals. We have curated the best homemade recipes from around the United States. Don't worry; it's not hard to follow these recipes, and it won't take long to get them done.
Southern-Style Original KFC recipe
To achieve that sumptuous KFC taste, the secret lies in the herb-y, golden-brown breading. For this recipe, you'll need two cups of crushed Ritz crackers, a teaspoon each of minced fresh parsley, garlic salt, and paprika, half a teaspoon of pepper, ¼ teaspoon each of ground cumin, and subbed sage, one large whipped egg, cooking spray, and one broiler/fryer chicken cut up.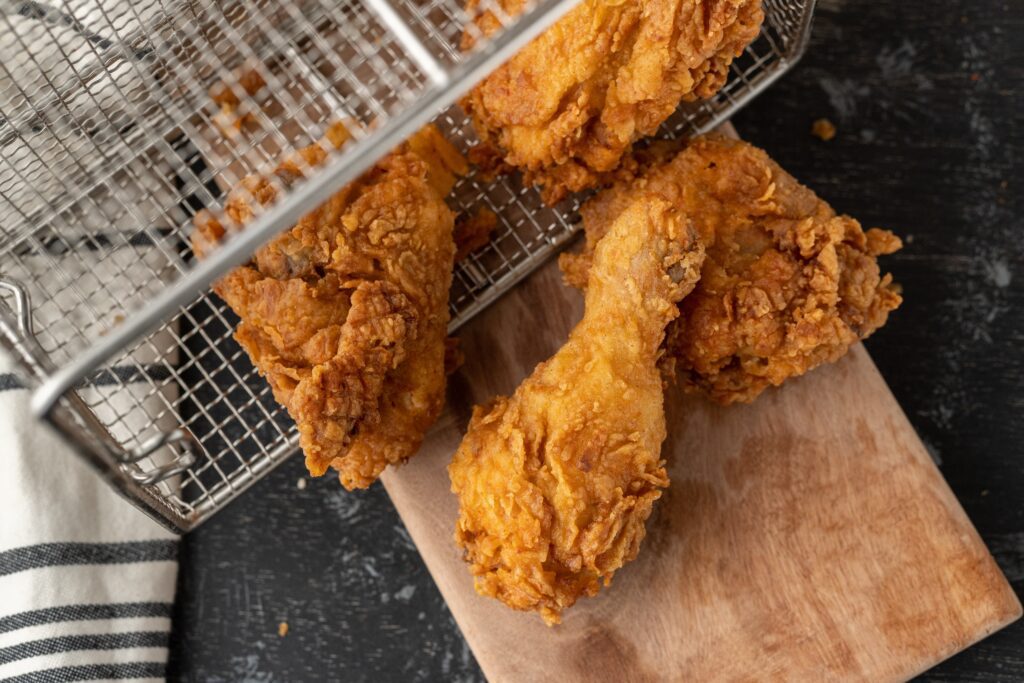 Preheat your air fryer to 375 degrees. Mix your first seven ingredients in a bowl, and set the eggs aside in another. Dip the chicken into the beaten egg, and coat it with the ingredient mixture. Repeat for the number of pieces and arrange them in a single layer in the air fryer. Apply cooking spray. After 10 minutes, turn the pieces and spray more oil. Then cook for 10-20 minutes until the chicken is golden brown.
Fish and Chips
You can recreate this crunchy and well-seasoned combo at home. It's healthy and a burst of flavor at the same time. To make fish and chips in your air fryer, you'll need a pound of potatoes, two tablespoons of olive oil, ¼ teaspoon each pepper and salt, 1/3 cup of flour, ¼ teaspoon of pepper, a large egg, a couple of tablespoons of water, crushed cornflakes, a tablespoon of grated Parmesan cheese, 1/8 teaspoon of cayenne pepper, a pound of haddock fillets, ¼ teaspoon salt, and tartar sauce.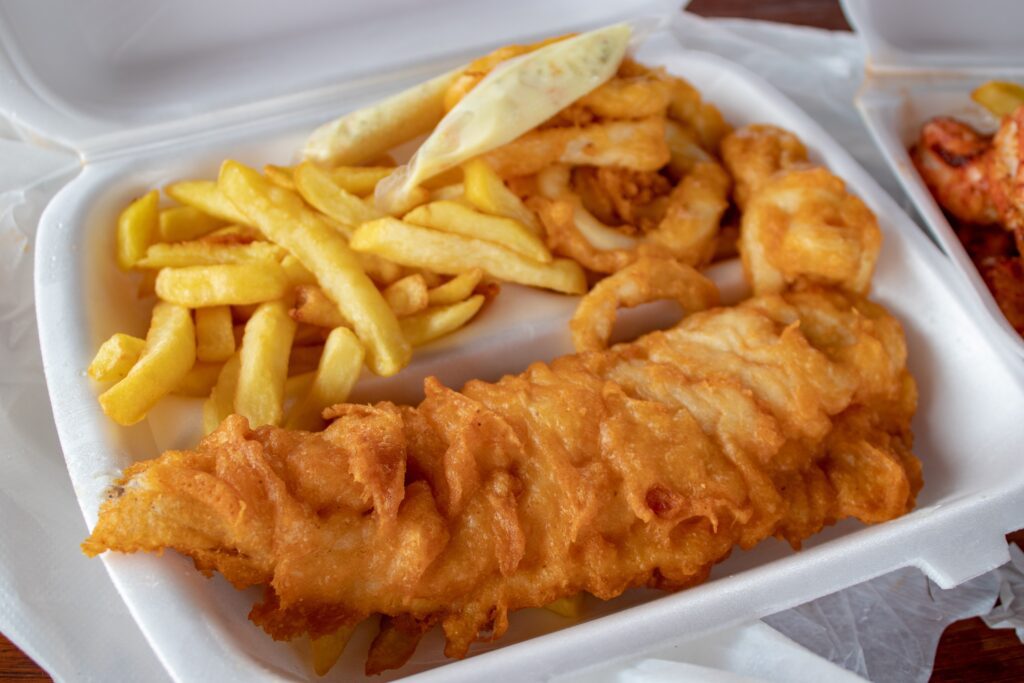 Preheat the air fryer to 400 degrees. Mix the cut potatoes with oil, pepper, and salt in a bowl and fry for 10 minutes. For the fish, mix flour and pepper in a shallow bowl. Whisk the eggs with water in another bowl and another separate bowl for the crumbs, cayenne, and cheese. Salt the fish. Dip in egg base and coat with the cornflakes crumbs.
Proceed to lay the fish in the fryer and cook till it is light brown for 8-10 minutes. Ensure to turn it over when it is halfway cooked. You can add the fries back to the basket to gain some heat.