Food Joy: 45 People Who Got What They Ordered And Then Some
By Larissa C November 1, 2021
---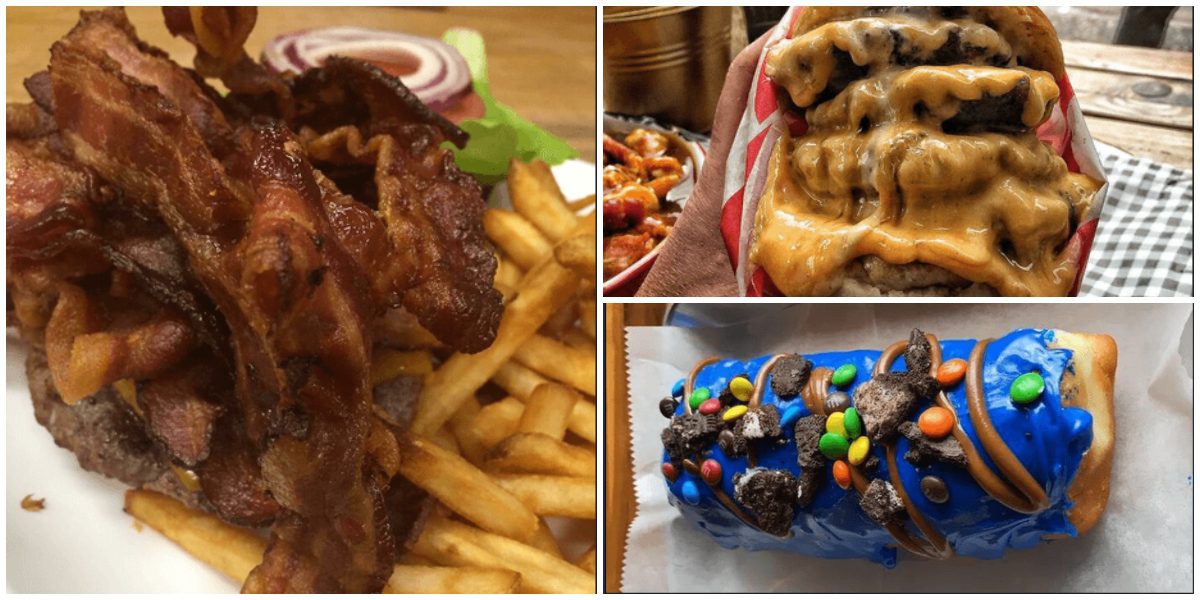 Life can get a bit too predictable sometimes. Most of us wake up at the same time every single day, do the same morning routine, make the same commute to and from work, and repeat the whole thing come the following day. We can all agree that we're all very thankful for our jobs, but having to follow a routine is certainly not fun. And because we are all so used to it, the little things in life can surprise us. For instance, when we ask for something, we're so accustomed to hearing the word "no" that it's a delight when people do what we ask. In this article, we're going to show you 45 times that people received precisely what they asked for!
You asked and ye shall receive!
Pizza is the one food that most, if not all, human beings love. It doesn't matter whether you're into Hawaiian pizza or prefer to eat the classic cheese pizza. When ordering this beloved dish, people usually ask for extra toppings or extra cheese.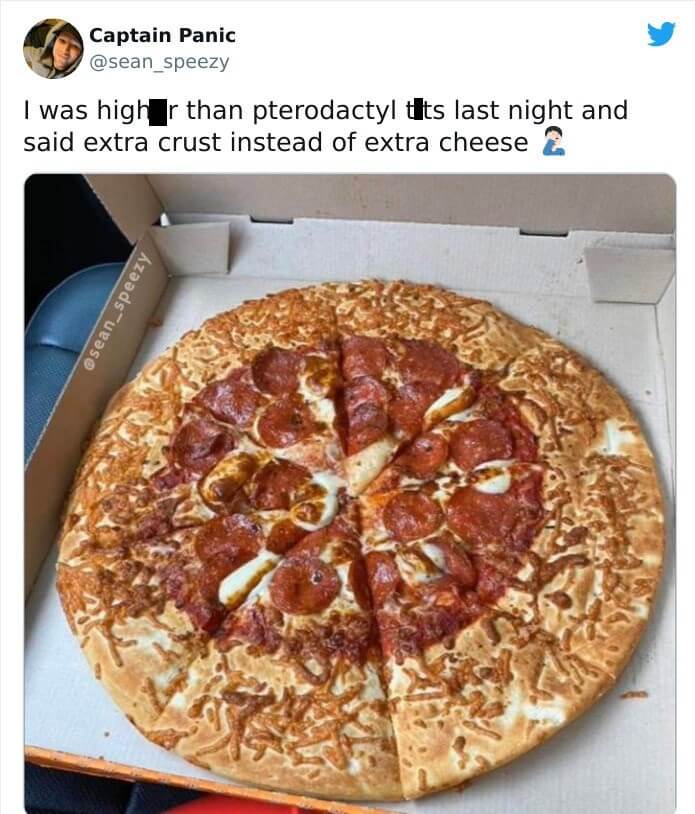 On the other hand, this guy called his favorite pizza place and asked for an extra-large crust. While this is an unusual request, he got exactly what he asked for — and it's safe to say that he was surprised to see this colossal crust!
You took that literally, huh?
The English language is constantly changing as society evolves. For instance, the word "literally" is not taken plainly anymore — people now use it when they mean something metaphorical. But this bartender still believes in the literal meaning of words.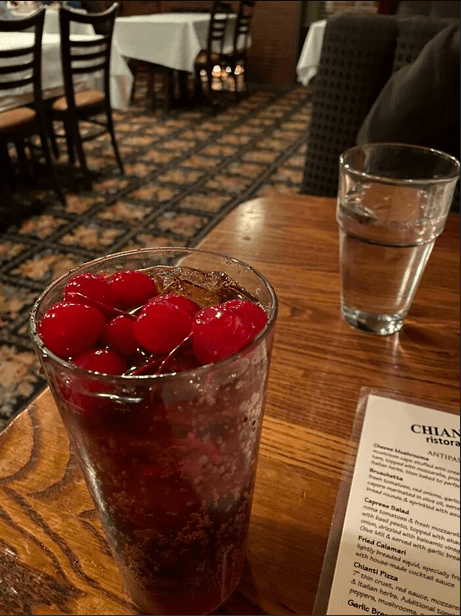 When this customer asked for a cherry Coke, they meant to order one of those cherry-flavored beverages. However, the bartender took their words literally and prepared a glass of Coke, ice, and actual cherries! Well, at least this drink is healthier than the one they meant to order, right?
I can't even see the rest of the meal.
When we have a favorite restaurant, we love their food so much that we keep going back. Some people like eating the same dish every time they visit their spot, but sometimes they like to try something new or add new ingredients to their food.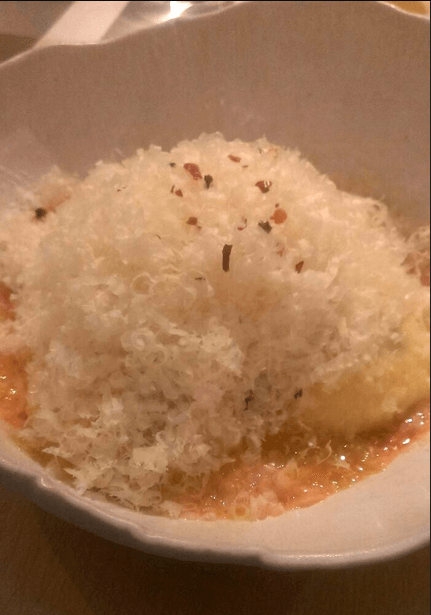 For instance, the person who took this picture was visiting their favorite Italian restaurant. They ordered the ravioli, as they usually did. But, this time around, this person asked if they could add extra parmesan. Turns out that they added so much cheese that you can't see the ravioli! That's a win.
Ba-dum-tss!
Dad jokes are easily the least funny and yet best jokes ever. But do you ever expect to get pranked in a dad-joke style while eating out? Well, that is exactly what this customer experienced when they visited this restaurant: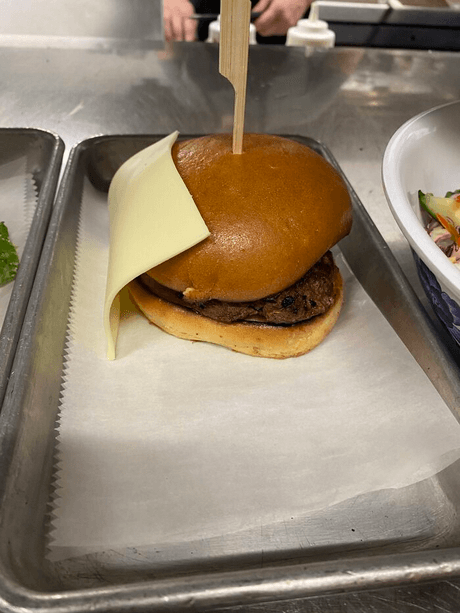 Can you decipher what they tried to do/say in this picture? It's simple. You may request things "on the "side." This "guy asked for some cheese on the side — but he never thought the staff would take his words literally!
A bit of cake with this marzipan?
If you celebrate Christmas, you know very well how Christmas cake (or fruitcake) is a classic of the season. The usual ingredients in this recipe are cake batter and dried fruits soaked in juice. But did you know that you can also add marzipan?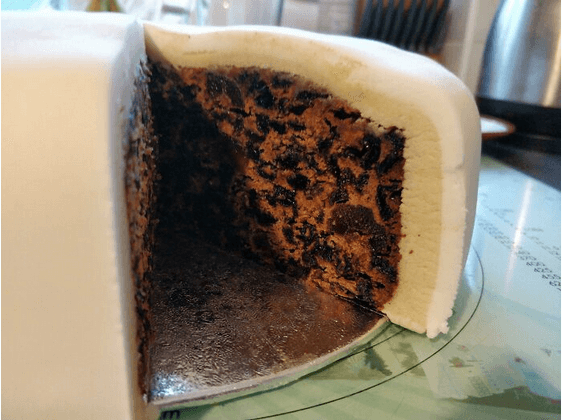 When this woman asked her husband to add a layer of marzipan to the Christmas cake, she never would have imagined that he would add an extra-thick layer of this sweet. If you like marzipan, we're sure that you'd love this heavenly dessert!
Looks like life is imitating art.
When we buy frozen goods or any other goods that come in bags, the manufacturer usually adds disclaimers about the size and appearance of things in real life. For instance, we all know that burgers don't look like the pictures we see in advertisements.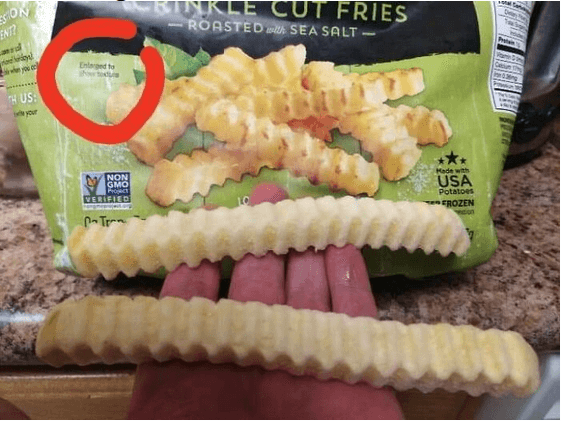 We are all so used to buying things expecting them to look less impressive than the ad. When this guy bought a bag of frozen extra-large fries, he didn't think they would actually be huge. Well, he was in for a surprise because he got exactly what he had bought.
Be careful what you ask for!
When we go out with friends, the only thing we want is to have a good time. Work and life may get a bit too much sometimes, and going out to have fun is a perfect way of releasing the tension.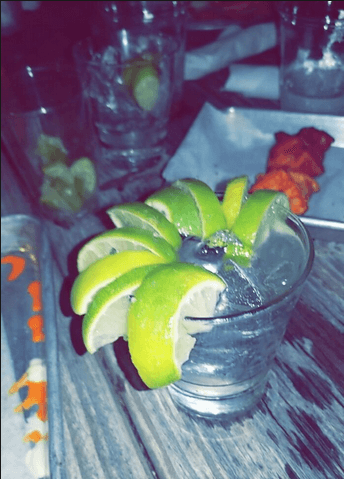 This woman was out with friends at a club and ordered a glass of water with lime. It does wonders for our health, but maybe the bartender who prepared this drink took this fact too seriously. Instead of adding a couple of lime slices, he used a whole lime!
Mother, thank you.
Technically, parents should be responsible, and children are allowed to be a bit clueless. This means that they should keep children "in line" and aware of many things, like teaching us to be polite and encouraging us to eat healthy food.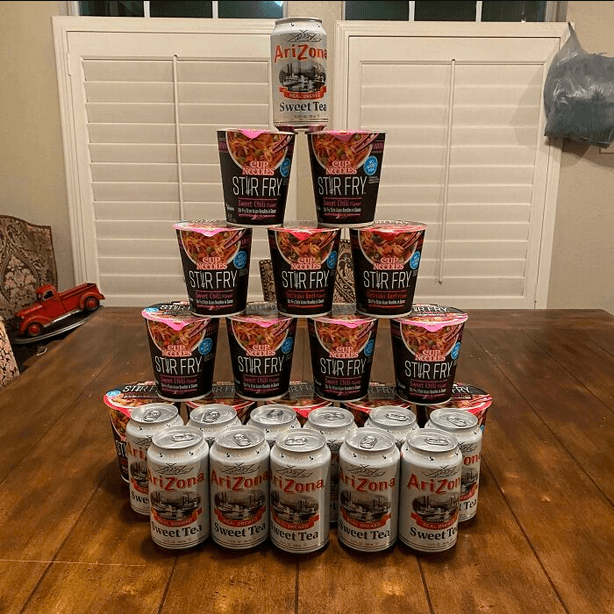 When it was time for "family weekend" at the university campus, this girl asked her mother to buy her some snacks. Naturally, she thought her mom would buy healthy food — but she was in for a surprise. Her mothers got her a bunch of noodles and sweet tea instead. It looks like her mom truly understands what dorm life is all about!
Okay, creepy!
Spicy food is the cause of many debates. Lots of people love spicy food, but just as many hate it. Sometimes, people have nothing against spicy foods, but they can't handle eating them because the spiciness wreaks havoc on their stomachs.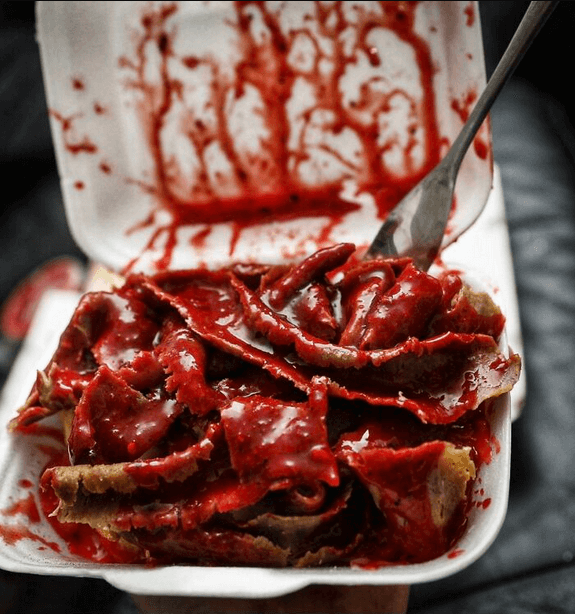 This guy can undoubtedly handle spicy food. When he asked for extra kebab sauce (and yes, spicy kebab sauce looks just like that), he never thought that the restaurant would add this much. Doesn't this look like something you would serve to your guests on Halloween?
Would you like some pasta with your peanuts?
When we go to restaurants (or order food on the phone), we always have the option of asking for extra ingredients. The thing is: we either expect the restaurant not to add any extras at all or to add a tiny pinch of whatever we asked.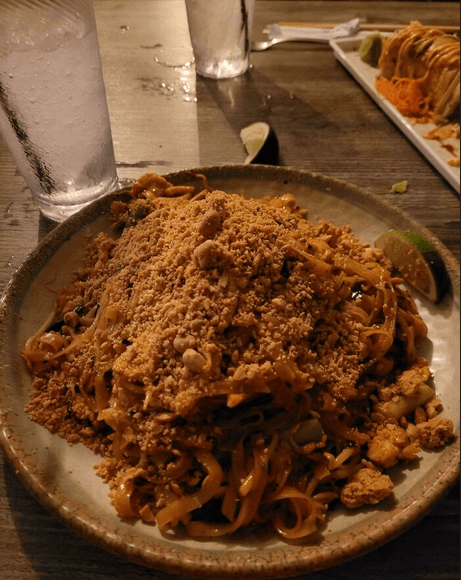 The last thing we expect is for restaurants to take our words seriously and add a serious amount of the extra ingredient. This guy was eating at a Thai place and asked for extra peanuts on his dish. He probably meant just a few, but they delivered!
You have no one to blame for this but yourself!
Sometimes, asking for things is a good idea. But other times, we may regret having asked for something in the first place. Well, at least that's what happened to this guy. When he asked for an extra-spicy Pad Thai, the restaurant staff took his words seriously.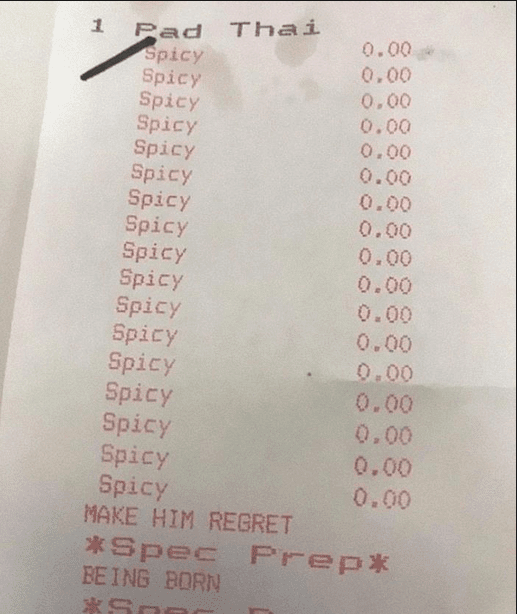 He didn't ask for a regular ol' extra-spicy meal. This customer made sure to emphasize that he wanted a really, really spicy Pad Thai. While he was probably just being funny, the staff made sure to add so much spice that he would regret being born — their words, not ours!
This just made my week!
There are many reasons why everyone should support local businesses, and one of these reasons is because the owners treat their clients with the utmost respect and kindness! This restaurant, for instance, made this customer's day after they praised the food.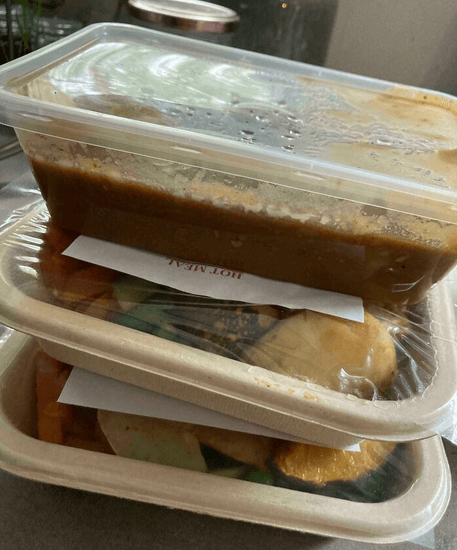 This person said that they loved the gravy that this restaurant made and always came back for more. While they said this with no intention of getting extra, the restaurant prepared a whole container for the customer! Isn't this lovely?
Four times fun!
This picture is amusing, but it's also a great life hack. When this woman ordered two pies for her children, she expected to receive two pies only. However, when she opened the package, she was more than shocked to see the contents.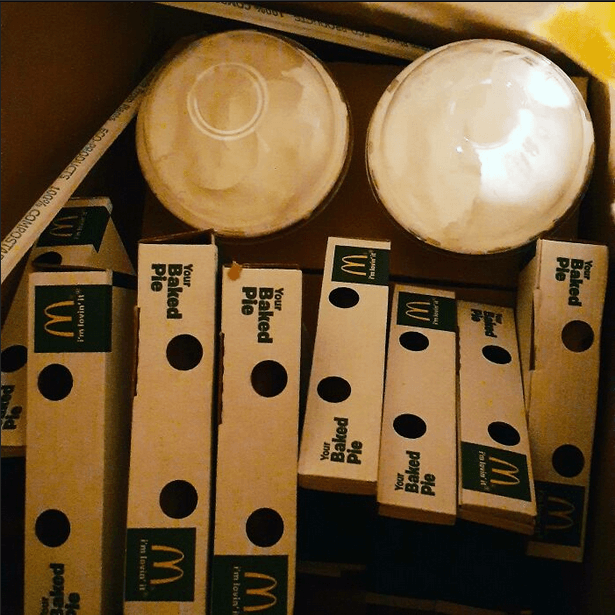 Instead of getting two pies, she received eight whole pies plus a lot of whipped cream! If you want to know what she did, listen up: she ordered her pies right when her local McDonald's was about to close. Instead of wasting all that goodness, the staff decided to give her six extras!
What my daughter wants, my daughter gets!
As parents, there is nothing more important to us than our children's happiness. We do everything within our reach to ensure that our kids are healthy, safe, and happy. That's why this dad took a whole day to make his daughter the perfect Christmas present.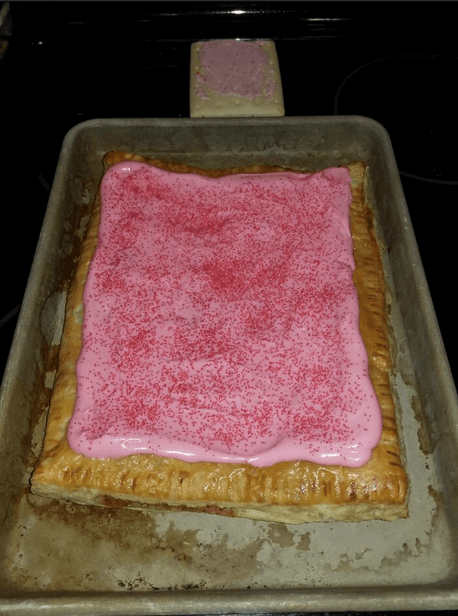 His little girl asked for a giant pink tart, and that is what she got. The dad had never made a tart before, which is why it took him an entire afternoon to get it right. We guess it's safe to say that she loved it — we sure do!
Well, you made a point.
We are all so used to hearing "no" as "an "answer that, sometimes, even the littlest things amaze us. It can be quite a surprise when people do exactly what we asked them to do or give us exactly what we asked for.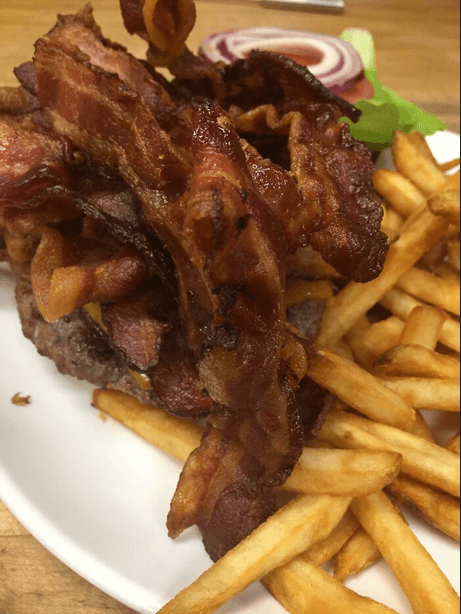 This guy, for instance, asked for a bacon cheeseburger. The last thing he imagined is that the waiter would take his words so seriously that they would literally make him a bacon sandwich. We mean, look at that! They didn't even use bread — just bacon and a burger! Looks great to us.
They're drowning!
On some occasions, it is kind of hard to tell whether someone is being genuine or if they are being sarcastic, especially if no words are being exchanged. When this guy ordered the usual potatoes with sauce, he couldn't decide if he was getting pranked or not.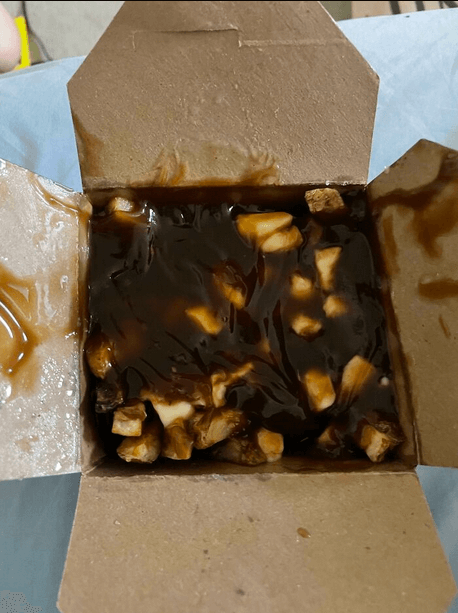 He mentioned how much he loved this sauce, and that is what they gave him. Instead of adding the usual amount, the staff added so much sauce that the potatoes drowned in it. The guy couldn't tell whether they were being kind or if they were being funny!
Watch your health, though!
Asking for something and receiving extra of that something is a great feeling. But sometimes, we have to watch out. Too much of a good thing is bad, right? When this guy ordered a sandwich with extra cheese, he was certainly not expecting this: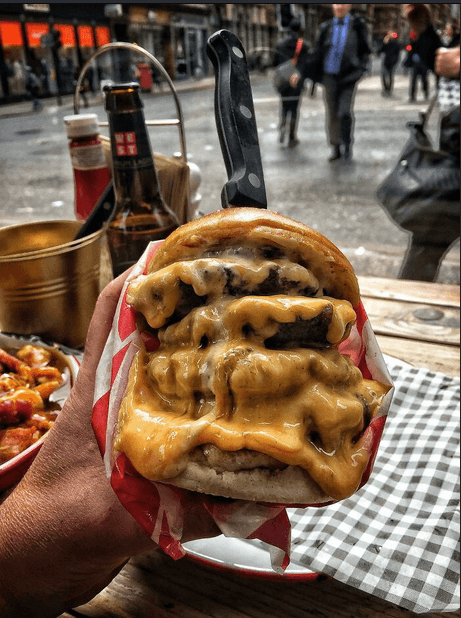 There's cheese in this sandwich for sure, but you can barely see the other ingredients. While this burger certainly looks tasty, it would definitely need to be shared. When you get more than you asked for, don't forget to be mindful of your health!
Hope you tipped him well!
This next picture is the kind of image that gives us a little more hope in humanity. The simple, kind acts like this make us believe that the world can, and will, be a better place, though we can't say exactly when.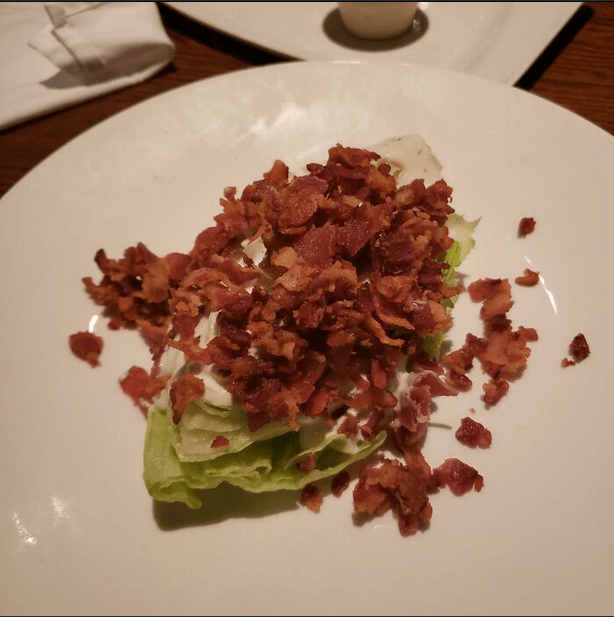 When this customer asked for a salad, they jokingly asked if they could have bacon with the salad instead of raisins. They didn't realize that the waiter would take their words seriously and ask the chef to make the switch. Glad to see that there are still kind souls in this world!
Well, that's quite literally what you asked.
Up until now, we have only been showing you how people can be generous when they receive requests. We showed you a woman that asked for two pies and ended up getting six whole pies (our dream)! But sometimes, you ask for something and get only that.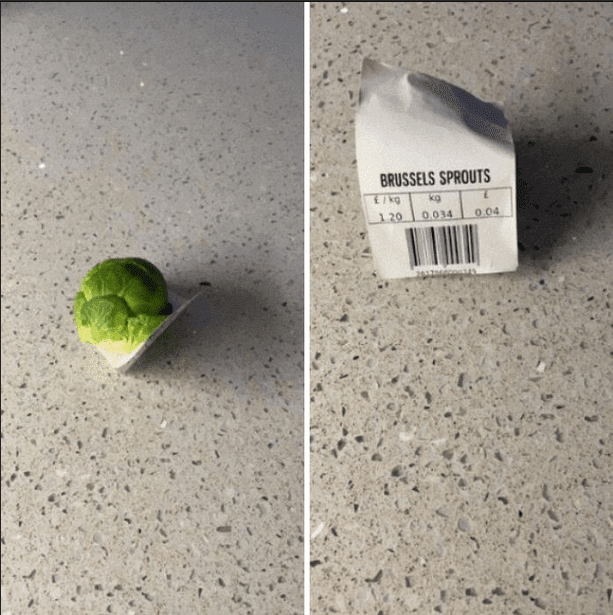 The mere sight of this picture is hilarious. When online grocery shopping, this person meant to buy 1 kilo of brussels sprouts. However, they "weren't tech-savvy" and ended up ordering a single brussel sprout. They were kind of upset when that tiny thing arrived at their house — but, hey, they got a good laugh!
You must have big hands!
We all ask for extra ingredients or extra sauce when we go out to eat. The thing is, our requests are not always accepted, and that's the subject of this snap — it's to show you that, sometimes, you ask, and you receive a bounty.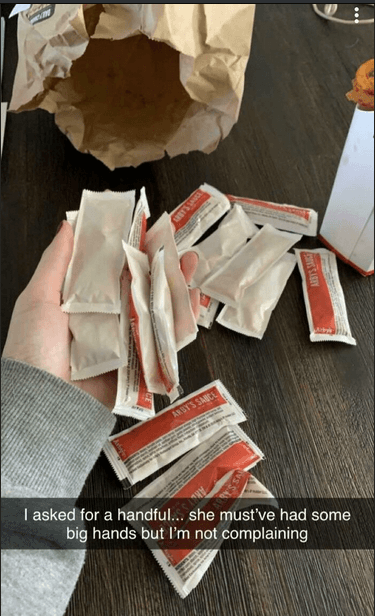 When people ask for handfuls, they usually get about three or four packets. However, this woman ended getting way more than expected. This only shows that you shouldn't be shy — keep asking, and one day you shall reap the rewards!
That's an adorable request!
Have you ever made a custom, semi-complicated or specific order, and it turned out perfectly? It is quite a fantastic sensation, right? If we feel that way as adults, imagine how a child must feel when their wishes come true!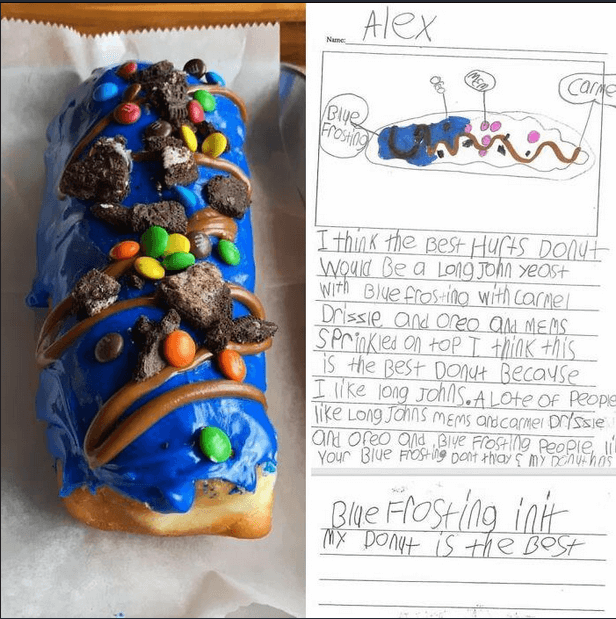 This kid wrote a special request so his parents could order him a donut from the local bakery shop. He wanted a donut that looked like a Long John, covered in blue frosting, caramel, M&Ms, and Oreos. He even drew his dream donut — and then they made it. Imagine how happy he must have felt!
It was just a joke but thank you!
As you have seen in some of the pictures in this article, sometimes being funny at restaurants pays off. If the staff is having a bad day, they will probably just think that you are obnoxious. However, if they're in a good mood and your delivery is on point, they'll be generous to you!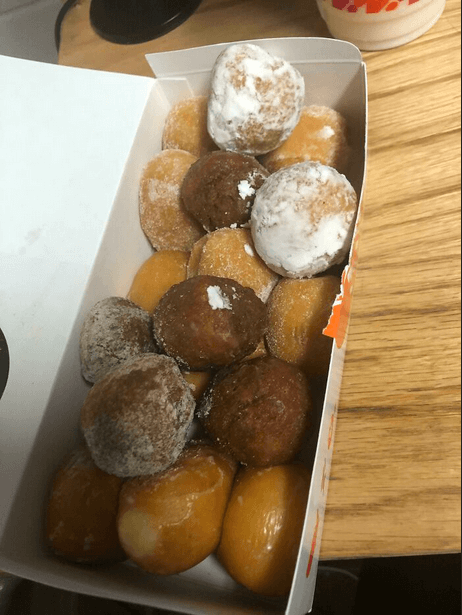 When this person ordered a dozen donuts, they jokingly asked the server to slip one or two extra donuts without their boss' knowledge. The thing is, the customer was not only funny but also very polite towards the entire staff. Hence why they slipped not one, but half a dozen extra donuts!
You said you didn't care!
Sometimes, when people ask us if we like some things a certain way, we just shrug and say whatever. For instance, if you're asked if you prefer scrambled eggs or fried eggs, you may say that either way is fine.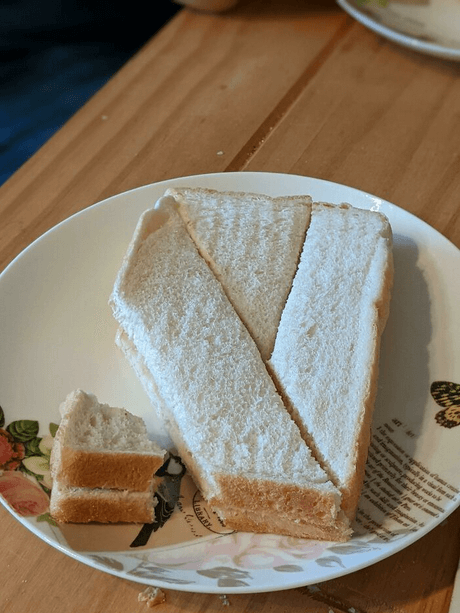 When his wife asked him if he wanted his sandwich cut a certain way, he said that whatever way she cut it was fine. She would take his words as a challenge. His wife cut his sandwich in the most unusual fashion possible — and it looks like an abstract piece of art!
Don't say this in a Mexican restaurant!
Let's be honest: sometimes we say things that we shouldn't, and we end up regretting it. When this guy visited a Mexican restaurant with his pals, he dared the server to serve him the spiciest burrito he had ever eaten in his life.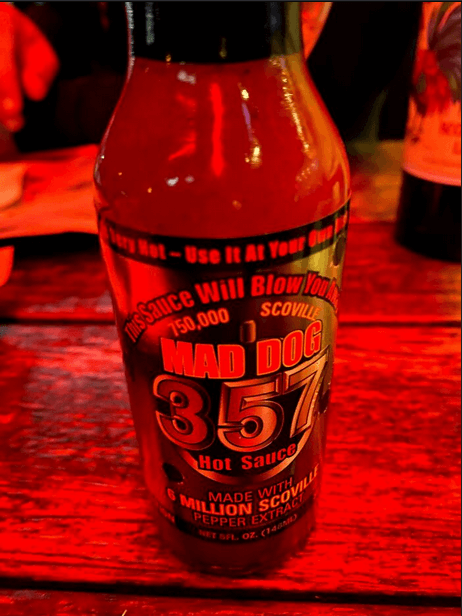 When his food came back, the chef and other servers tagged along to see him eat the burrito. This alone should have been an indication of how spicy this burrito was. One bite later, and the regret was real. If you don't know, Mad Dog 357 is one of the most intense and spicy hot sauces in the world!
There's a bit of salad with your feta
When we ask for extra ingredients in our food, we love those ingredients so much that we can't get enough of them. This person, for instance, asked for an extra pinch of feta in their salad — and they got more than they asked for!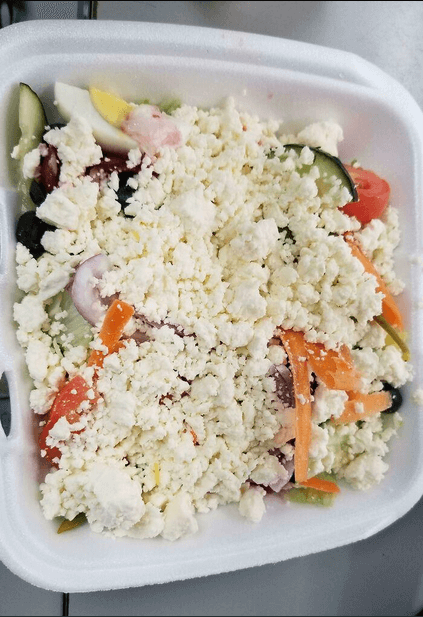 That's cheese that you see, and a few carrots. We suppose that this is quite a delicious salad, and we are certain that this person was surprised to get even more than they wanted. We bet they went back to this place!
Okay, that's really nice of you.
Waffles are a traditional food when it's breakfast time, especially in North America. It makes sense that they are so popular, considering how delicious they are. And we all know that the secret is in the topping, not just in the batter!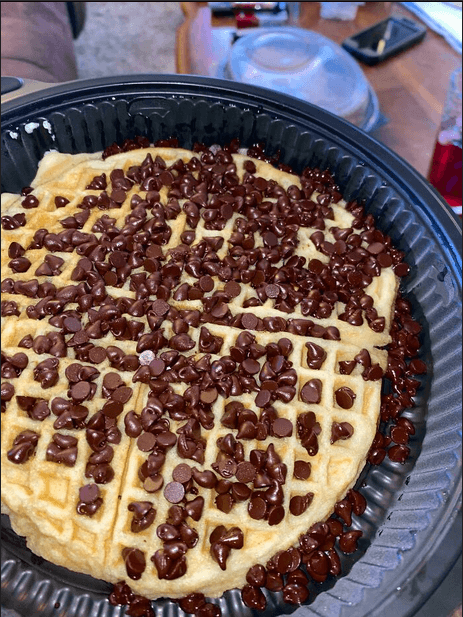 Maybe you like to drip honey all over your waffles, or perhaps you would prefer to eat waffles with maple syrup. But some people prefer to eat waffles with chocolate chips, like this guy. He never thought they would add extra extra chips!
A giant burrito?!
If you like Mexican food, you probably enjoy eating at Chipotle. This fast-food chain restaurant does serve good food, and sometimes they make people's wishes come true. This woman dreamed of eating a giant burrito, and they gave her just that.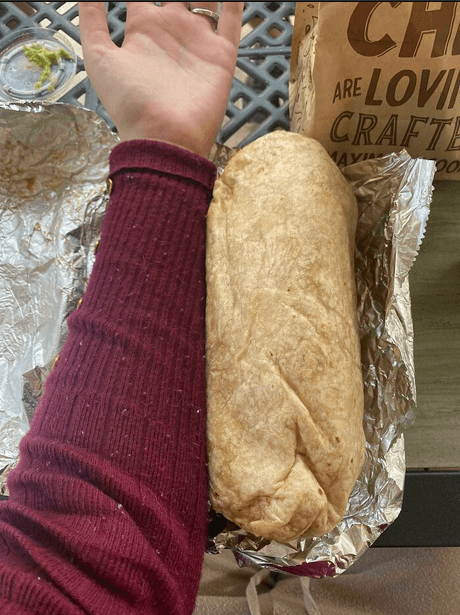 If you didn't believe that they would make a giant burrito, this image is proof enough that all of those who thought this were wrong. Look at that beast! It is literally the size of her forearm, except it's even thicker!
Just leave a note like that next time.
Mac and cheese is the food that helps lots of us get through the days that we have no time to cook. If you like this classic meal (to be honest, who doesn't?), you certainly know that the crusty cheese is one of the best parts of this meal.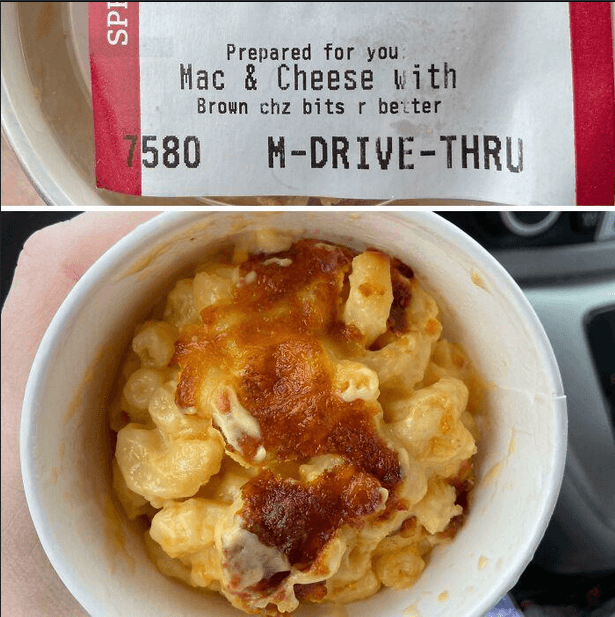 We can all follow this person's example. They simply said, "brown cheese bits are better," and the server immediately knew what they meant by that. This customer was probably ecstatic to see that they had gotten the perfect bowl of mac.
Grandma always knows best!
If there is one thing that all grandmothers have in common is that they all know exactly what their grandchildren need. When this person told their grandma that they were coming over, she asked if they wanted a snack.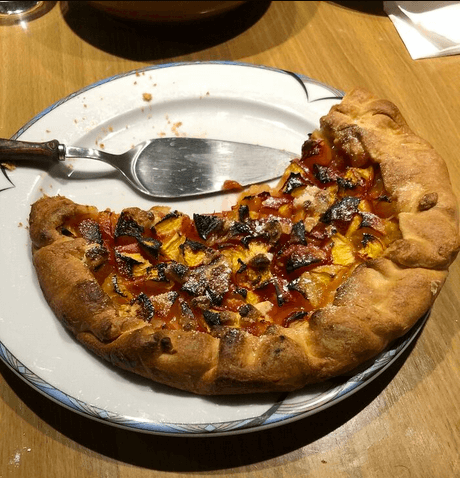 While they told their grandmother that they wanted something light, she knew what they meant by that. Grandma then prepared this delicious-looking pizza just for her grandchild. They may not have asked for a pizza, but they got precisely what they truly wanted!
Now that's what we're talking about!
There is no secret to getting what you want at restaurants. Servers have to deal with so many moody and rude customers every day that they'll treat you like royalty if you just treat them nicely. Smile, act respectfully. Easy stuff.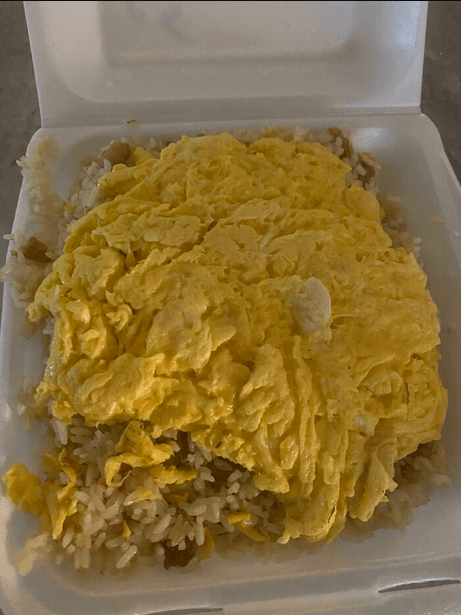 While you obviously should not be nice to servers just because you have ulterior motives (always be nice to them!), it can help you score a few points with the staff. This person, for instance, always treated restaurant staff with respect, and they repaid his politeness by giving him lots of extra eggs when he asked if he could get a bit more!
Don't eat all that!
Earlier in this article, we showed you a sandwich that was covered in cheese. The guy asked for extra cheese, and he got it. Back then, we mentioned that sometimes getting what you want is unhealthy, and to be sure and share all that greasy goodness.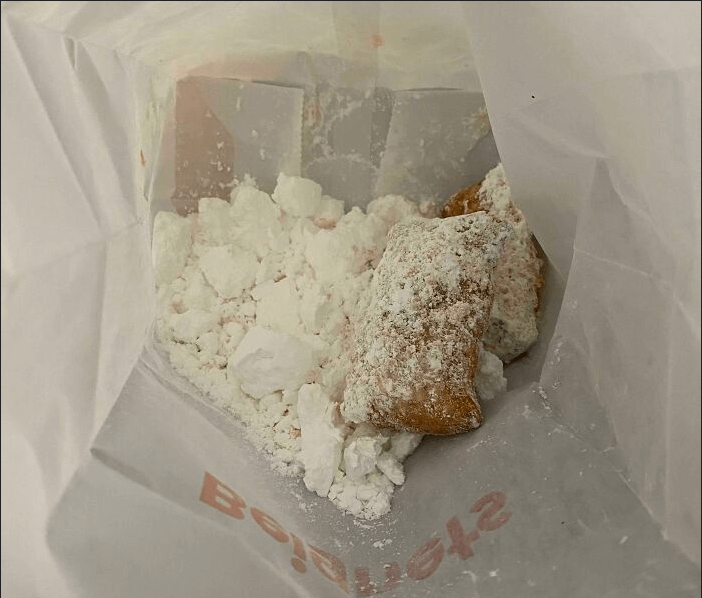 Here's an example of that. When this customer asked for a tiny bit of sugar, the server gave him all of it. In fact, there is more sugar in this picture than actual food! While it's wonderful this person got what they asked, they should be careful!
Is this why this franchise is running out of sauce?
We all know that servers can be really nice to customers, but they can also be really mean — especially if other customers have treated them badly. The thing is: if you're good restaurant staff, they're likely to treat you the same!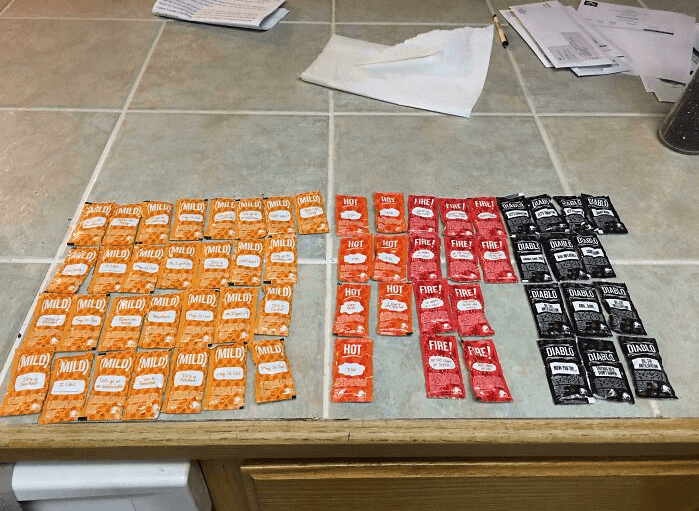 This customer treated all the staff with kindness, and they paid back with the same amount, or even more. When she asked for three packets of each sauce, they gave her a ton. According to this customer, she got 59 sauce packets in total!
She's going to be the happiest!
Who said that we could only be happy to receive things that we asked for? When this guy learned that his girlfriend loved Sour Patch Kids, he made it his mission to get her as many as she wanted.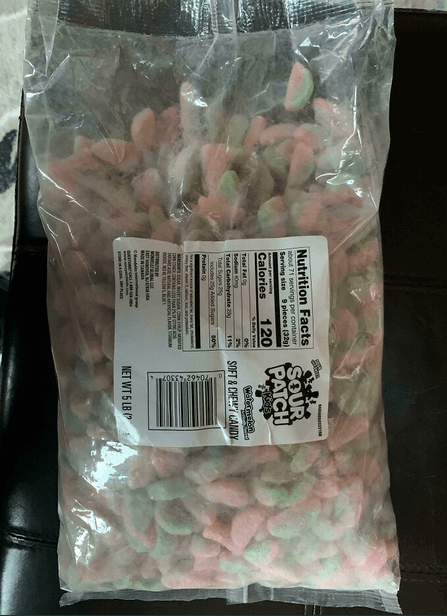 He stopped by a store and casually mentioned how his girlfriend was obsessed with this candy. Because he was so nice to the store owner, he was rewarded with this giant bag of Sour Patch Kids — and he was more than happy about it. We bet his girlfriend fell in love with him all over again when she saw this!
That's the way it should be!
Everyone knows how peanut butter and jelly make for the perfect combination. And if we are talking about perfect combinations, it would be a sin to forget to mention Caesar salad and croutons. Talk about a match made in heaven!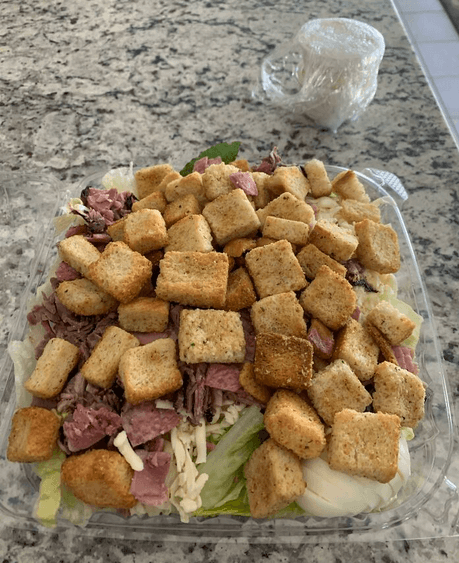 Croutons are delicious, and we can't get enough of them. The person who took this photo can't either. When he mentioned to his wife how delicious her croutons were and wished he would get to eat more of them, he was more than happy to find that she made him a bunch!
Is that enough for you?
Not everyone likes eating mushrooms, but the people who do like mushrooms can't imagine what life would be like if mushrooms were not edible. With that in mind, try to imagine how happy this person must have been after seeing their meal.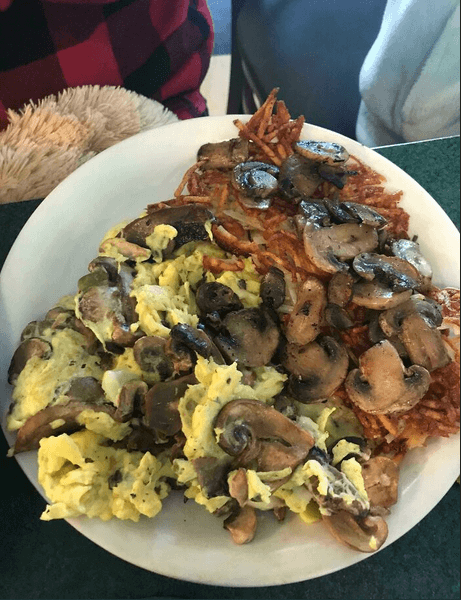 You don't have to be an expert on mushroom-based dishes to know that this is a lot of mushrooms. Like, there are so many mushrooms in this food that we almost missed the eggs and hashbrowns. Well, this person asked for extra mushrooms, and the restaurant delivered!
Wait….what?
While they were eating at a restaurant, this person asked for a bowl of fried pickles. Just a bowl. But then the server brought them this glorious pile, which is easily the size of three or four regular side servings!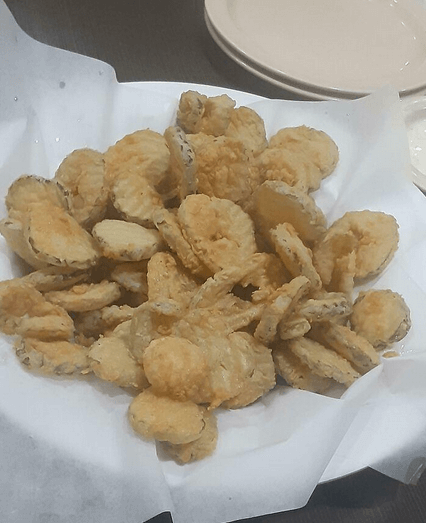 Judging by this photo, we can tell that this person received just what they wanted. The restaurant was very generous in giving all those extra fried pickles to this person. But really, they didn't have any other sides because it was closing time. But this person was pleased about that.
Did you really want this?
Sometimes, getting more is great — but other times, it is not. If you say that you want a pinch of salt in your food and someone adds a whole bag of salt, you wouldn't be thrilled. This only does not apply to chocolate. You can never have too much chocolate.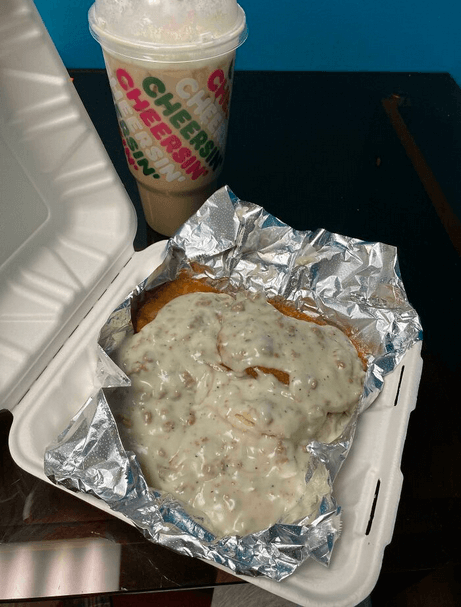 And if you ask for biscuits and gravy, you do expect a specific ratio of gravy to biscuit, right? This person got more than they bargained for and probably had to whip up another pan of biscuits to balance everything out.
Hey, you got a good deal there!
We can all agree that the people on this list got the best deal they possibly could. They paid for a regular meal and ended up getting way more. Isn't that a good deal? This girl, for instance, asked for extra ketchup and got this: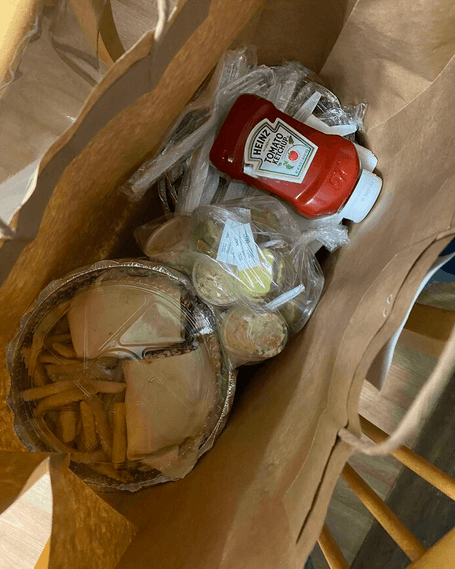 Instead of giving her a couple of extra packets, the restaurant gave this customer an entire bottle of ketchup! If this is not the best deal ever, we don't what is. Not only did she get all that food, but she also certainly didn't run out of dipping sauce.
This is perfect!
We are confident that, when you were a kid, you probably asked your parents for something but they didn't didn't give to you. That's an upsetting feeling, right? We've have all been there with our parents, but not this girl: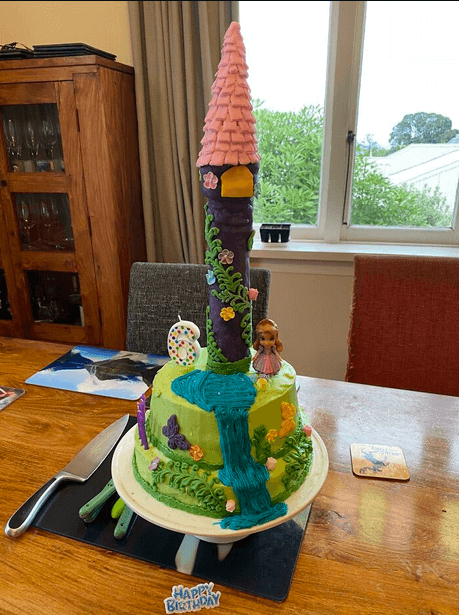 For her sixth birthday, this child asked her parents for a Rapunzel cake. Instead of buying her a basic princess cake, her parents actually took the time to make this beautiful cake. This is one of the most wholesome pics in this article, and we bet that this girl will never forget her 6th birthday!
Okay, you win.
Remember that guy whose girlfriend loved Sour Patch Kids and how he got her a whole bag of them? Well, it seems like we have found a match for those two. When this pregnant woman asked her husband to get her a few Sour Brite Crawlers, he came home with this: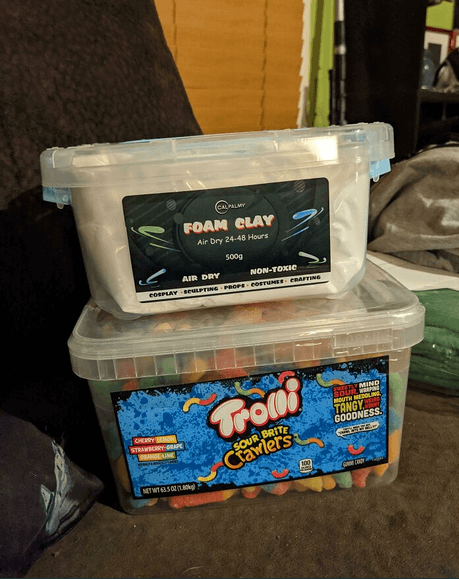 He got her a whole box of sweets! This is much better than getting a simple bag of candy, so this couple certainly wins the competition. We are sure that both the mama and her baby were thrilled to get these giant boxes of her favorite candies!
That's a cute cake.
In this second episode of people getting the cake they asked for, we are going to show you the story of a woman who dreamed of celebrating her birthday with a cake that represented her favorite thing in the world: her dog.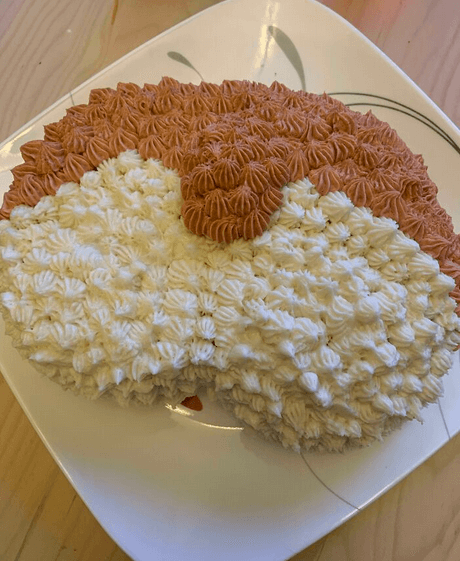 She called the local bakery and asked them if she could have a Corgi cake. While it is not easy to make cakes that resemble real-life animals (e.g. hedgehog cakes are a disaster), this baker pulled it off. He did such a good job that we wouldn't want to eat this cake and ruin its appearance!
Who needs fruits anyway?
Lots of people are okay with mixing sweet and salty flavors in the same meal. Apparently, this next person is not one of them and would prefer to eat other things instead of eating a mix of fruits and potatoes.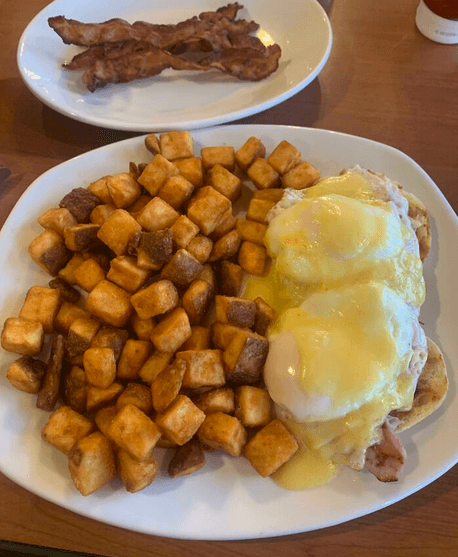 When this guy ordered his food, he didn't want to eat the fruit that was part of the meal. Instead, he jokingly asked the waitress if he could have potatoes instead of fruit, and she gladly answered his request. That's a lot of home fries right there, and we know that he loved it!
Maybe this plan backfired.
Sometimes, people get more than they asked because they are really nice to the restaurant staff. But other times, they're so annoying that the staff just wants to find a way to get back at them. The thing is: there's a chance that their plans may backfire.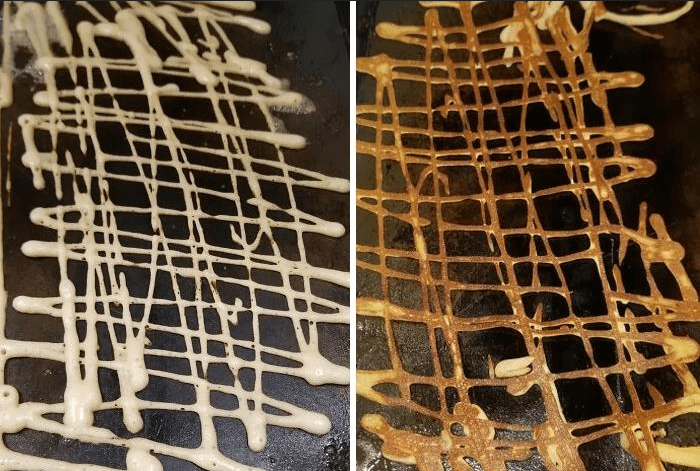 When this customer not-so-politely noted that he wanted his pancakes to be crispy, the cook at this restaurant decided to make him a surprise. He prepared this pancake that was supposed to be all crisp and no cake — though we heard that the customer loved it!
Two for one!
If you like doughnuts, you certainly enjoy eating the holes as well. In that case, we know for sure that, once you see the following picture, you would have loved to be in this person's place. Maybe one day the fates will favor you too!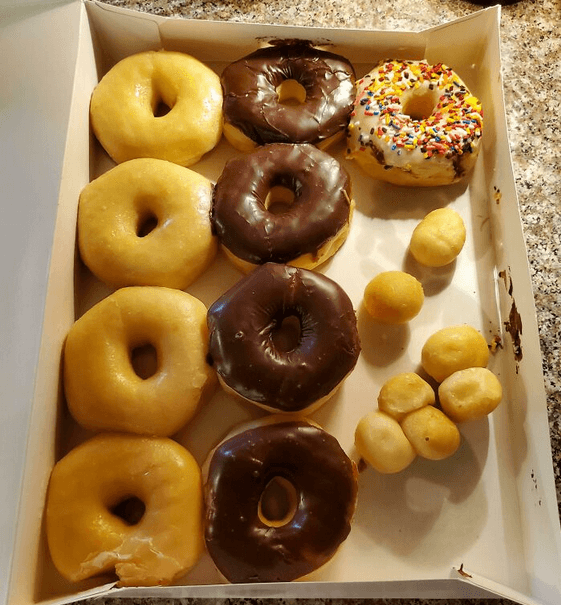 They stopped by a doughnut place and ordered half a dozen holes. When their server returned with their order, they were positively surprised to see that they got seven holes plus nine doughnuts! They were more than happy about this, even though they were unsure what they did to deserve such kindness!
They're so good to you!
If you're looking to find good reasons to shop at local businesses, we're going to give you another reason that will make you not want to buy food from chain restaurants ever again. Well, if you like pickles, that is.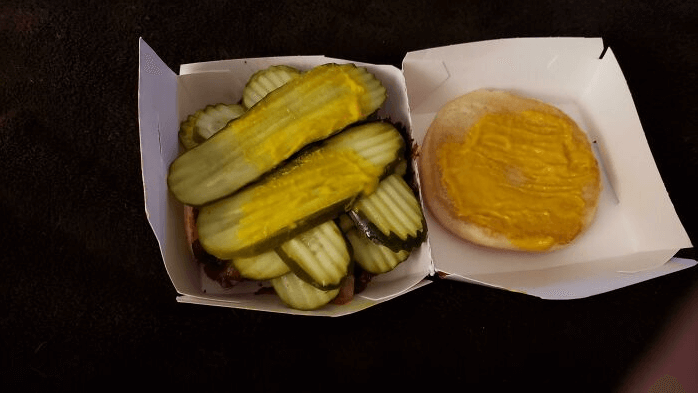 If you're into pickles, the only thing you feel when you look at this picture is a delight. All they asked for was extra pickles at a local diner in their neighborhood! Seems like shopping local is the best way to go, right?