I Tried HelloFresh – Here's My Expert Opinion
By Abigail S December 5, 2022
---
I'd never tried meal kits before because I doubted their ingredients would be fresh, and I was highly skeptical about the taste. As a certified culinarian, I care about cooking healthy and nutritious meals with intriguing flavors that are as flavorful as they look.
So when my friend urged me to try HelloFresh and give my honest, professional opinion, my expectations were pretty low. However, I agreed to do her the favor and started with some basic research on HelloFresh's site.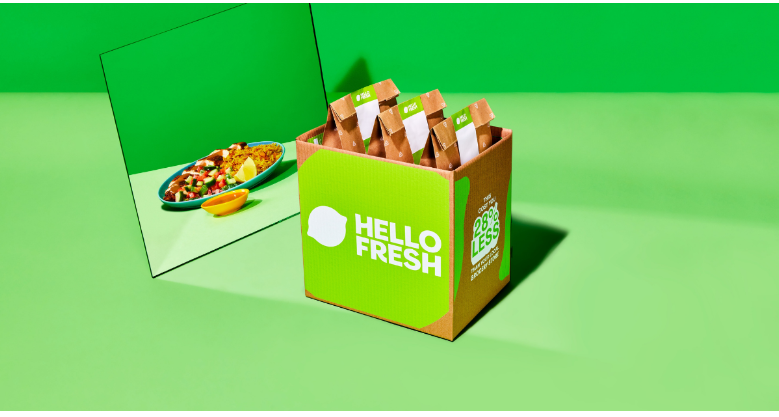 Here are my honest thoughts:
Meal Plans
HelloFresh offers six meal plans to choose from:
Meat & Veggie
Veggie
Family Friendly
Calorie Smart
Quick & Easy
Pescetarian
HelloFresh is moderately dietary friendly, but I wouldn't recommend their service for someone following a very strict diet such as vegan, paleo, or keto.
I like that you can customize your meal selection, such as opting to avoid pork, beef, or seafood. Some meals include labels with descriptions indicating their taste profile and convenience, which is super helpful. Plus, there are 25+ recipes each week to choose from, so you aren't in any way restricted.
Pricing
I was surprised that meals start at only $8 per serving – not to mention that HelloFresh offers new customers amazing discounts! Compared to eating out, ordering from delivery apps, or even buying groceries, you can definitely save money when going with HelloFresh.
Flexibility
Their service is super flexible. You can pause, skip or opt out at no extra cost by simply changing the settings in your online account.
Ordering with HelloFresh couldn't be any easier. I selected a suitable plan – 3 recipes per week for 2 people – added my bank information and address, clicked on my recipes, and pressed "order."
When my box arrived, I was positively surprised by how well the ingredients were packaged. Everything is pre-measured, so there's absolutely no food waste – a big plus here!
In terms of the produce, the tips of the green onions were a teeny bit wilted and one tomato was slightly bruised from the trip, but in whole everything was usable. The fish and meat looked very fresh. It was nice to see such a variety of adventurous spices in the box – perhaps their meals don't lack flavor after all?
"HelloFresh meals are super easy to cook – no experience needed!"
Even though I went to culinary school, I must say that any adult of any skill level can master HelloFresh meals. I was impressed by their easy-to-follow recipe cards that include everything you need to know – from large step-by-step photos to helpful tips for preparing the meals to a complete list of the ingredients and kitchen tools you'll need.
I was able to prepare the Szechuan Pork Ramen Stir-Fry with Carrot, Scallion & Peanuts in the time stated on the recipe card. And let me tell you, it came out spectacular! Pork and peanut butter might be an unlikely combo, but I'm eager to try new flavors, especially unique ones like that. It tasted delicious, and I love that the recipe came with extra scallions, chili flakes, and peanuts to garnish. This is a dish I'd definitely serve my friends and family!
The Curried Cauliflower Chicken Bowls with Za'atar-Spiced Bulgur, Dried Cranberries & Yogurt was just as great. HelloFresh's meals are packed with veggies, protein, and other essential nutrients and can be integrated into your diet guilt-free.
Expert Summary:
HelloFresh is an affordable meal kit delivery service offering appealing global recipes that focus on simple culinary methods and thrilling flavors. It's a solid option for anyone looking to improve their cooking skills, get new ideas, or simply save time & money!
What an outstanding experience, meals from HelloFresh truly inspire me!
Try HelloFresh with 16 Free Meals + 3 Surprise Gifts including Free Shipping!