Ogle Worthy Food: 40 Interesting and Trending Foodie Photos From Around The World
By Ragini A March 23, 2022
---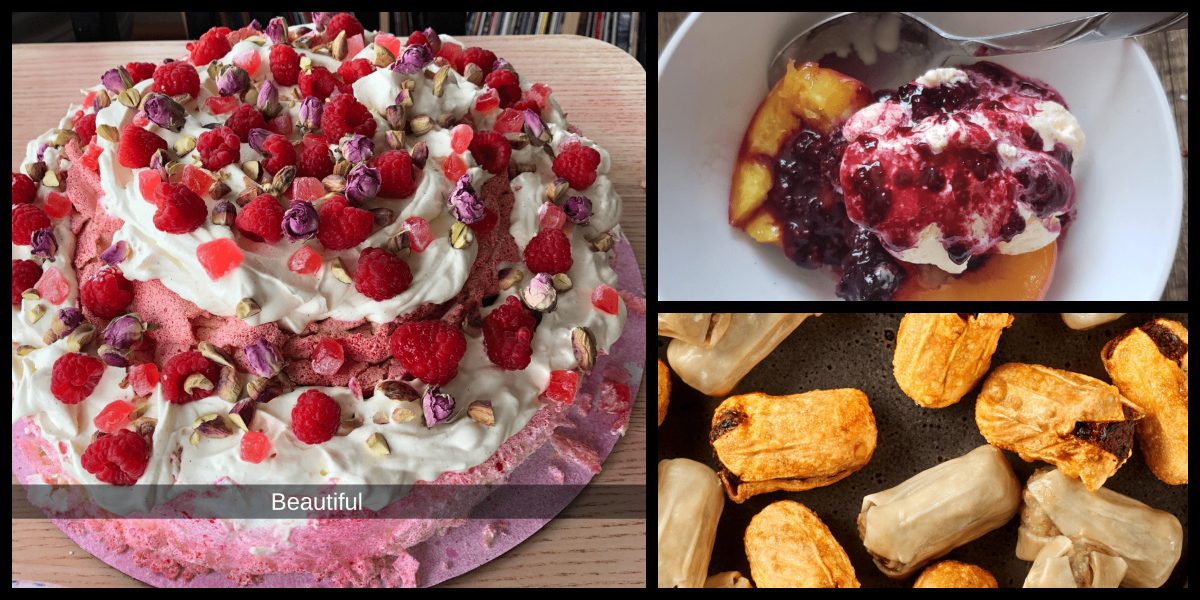 Whether you've got family all around the globe or are an avid traveler, the best thing about visiting new places unknown to you is the culture. Culture, in most areas, is most clearly visible through the location's music, clothing, and food choices. With globalization and fast food brands being in almost every quickly developing country, it is no surprise that menus have to adjust to the country they're operating in. Even some of the options offered at McDonald's and Taco Bell in different countries will astound you. We can't speak for you, but we're dying to try these out! So hop on board with us because we're showing you 40 of the world's most intriguing and exciting food combinations that are popular where they're sold!
Quality
Rainbow ice cream. Yup, and it's not just for kids! Whether you're a part of the LGBTQIA+ community, an ally or someone just plain obsessed with the seven color splash on everything you own, now you can eat it too!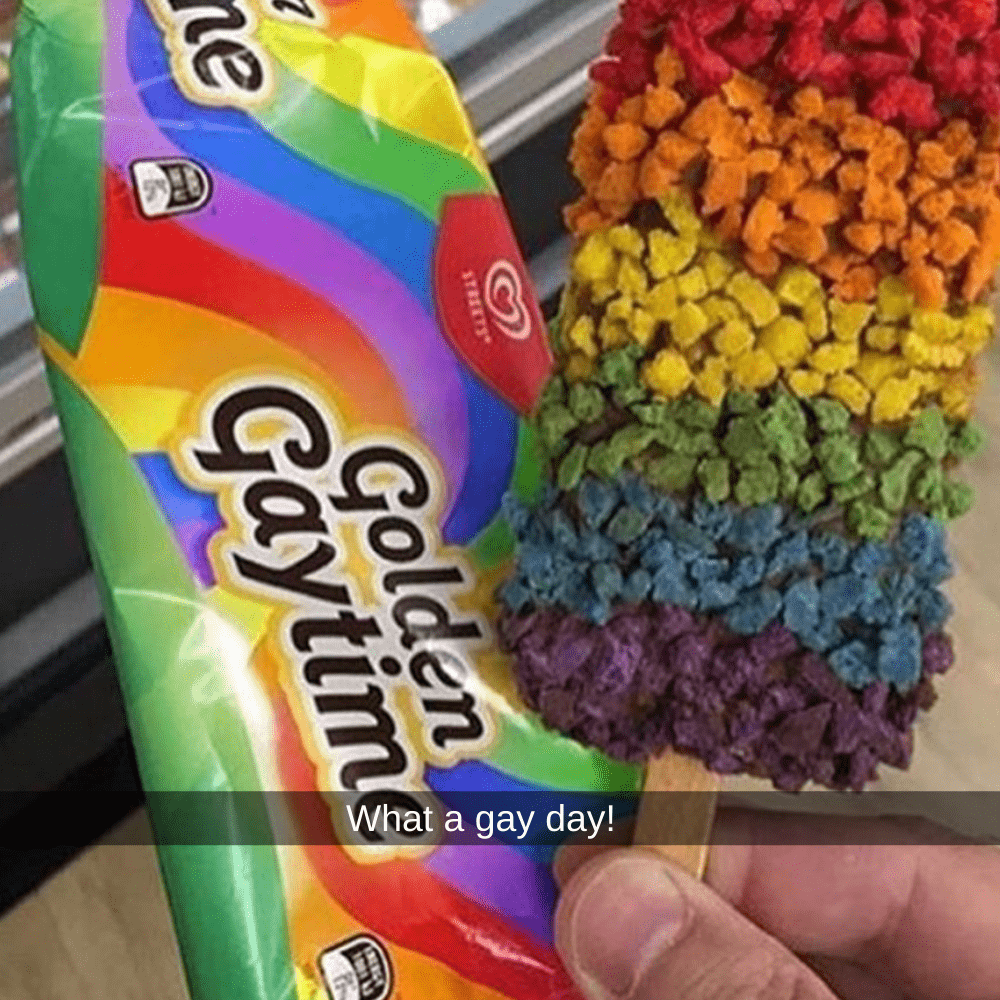 We're not sure if you'll turn into a glitter-pooping unicorn after eating this, but this is what ice cream vendors are up to in Australia. Come with us, because some of us really want to become yassified by eating ice cream.
Burger Chips
Imagine this; you've been craving a good burger. Unfortunately, you don't have a burger anywhere near you, and the only thing you can get yourself to eat is a bag of chips. If you're in Australia, grab a bag of these.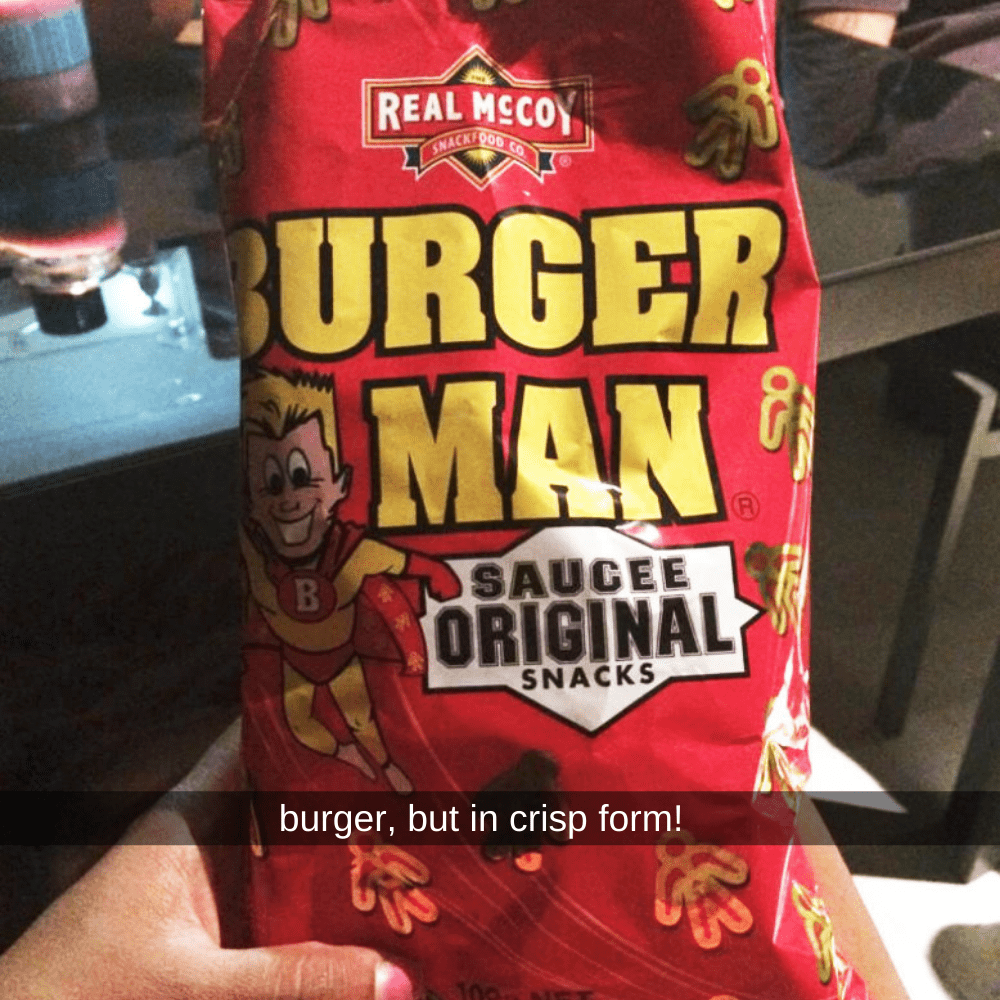 These burger man chips by Real McCoy are a go-to snack for picnic goers or those in a rush. Sure, they're not super healthy, but if you're looking to treat yourself and want a crispy burger flavor, you should try these.
Oreo Burger
Mcdonald's in China really took the burger game to a whole other level by adding the American classic Oreo cookie in there. We are not particularly fascinated by this combination, but we're definitely going to have to try it out.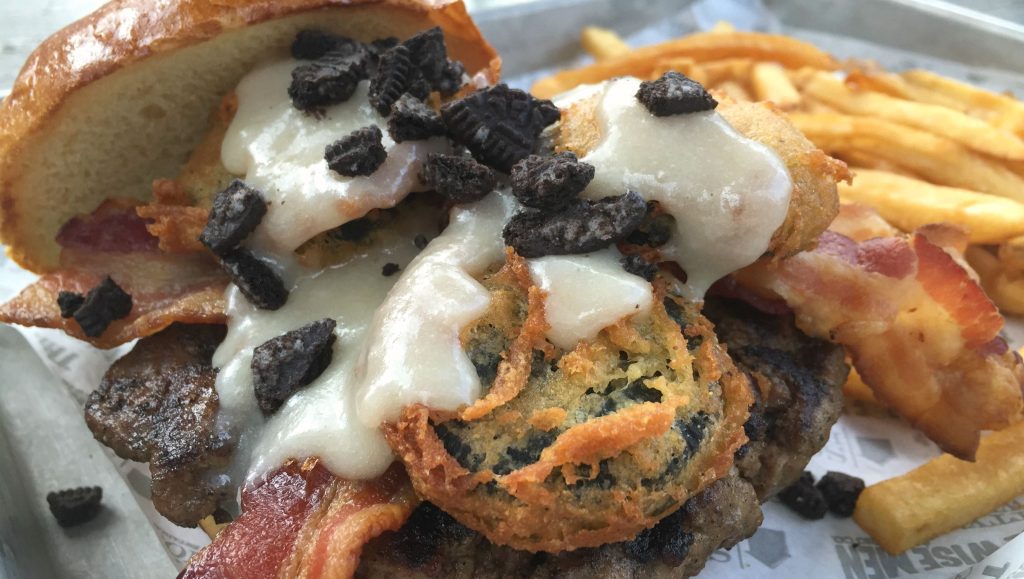 Not because we're risk-takers, but because this is supposedly one of Mcdonald's best-selling items on their Chinese menu. If we get to go there one day, we're going to ask the local managers many questions. Who even thought of this combination?
Red Bean Bagel Ball
If you're a BTS fan and love their song Anpanman, the red bean bagel ball by Dunkin Donuts in South Korea might seem a little familiar to you. The best part? This isn't just restricted to red beans, but matcha and tea flavors too!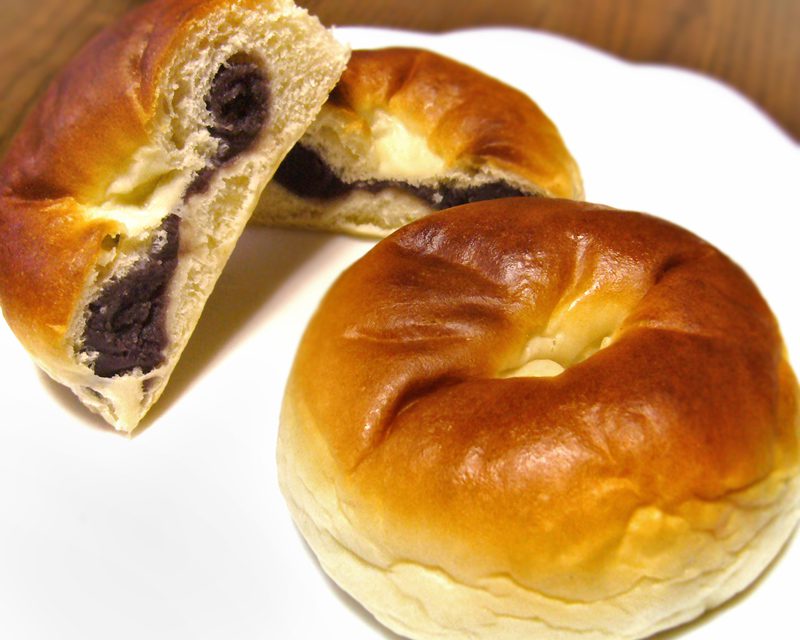 This is a staple that accompanies the average office worker's coffee order. We're surprised this hasn't been launched in more regions! It is a little sweet and salty with a soft bagel around the stuffing! We're guessing it's like jam on the inside.
Shapes
A staple snack that was first produced in Australia in 1952, Shapes have been popular and exported by the Australian markets for decades. However, this unique barbeque flavor version is exclusive to the country. We're wondering who came up with the name and if the product ever donned more than just one shape…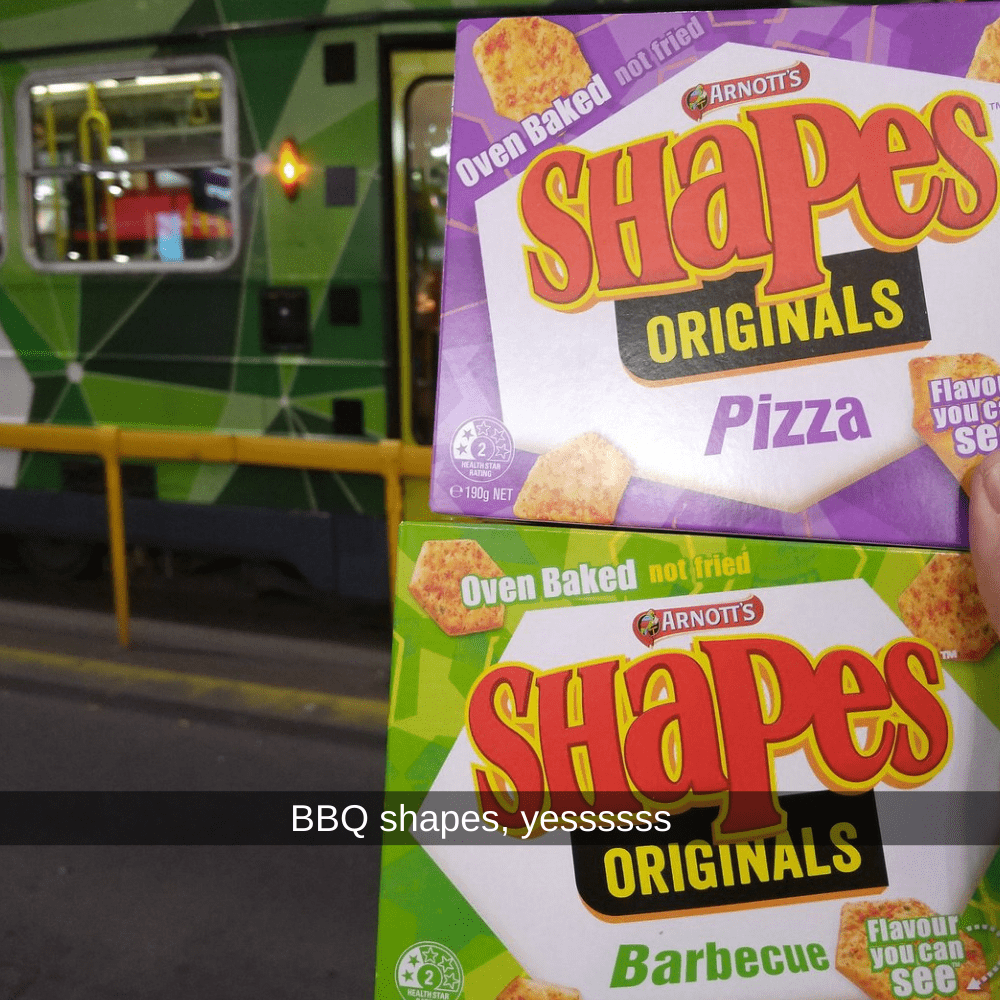 Shapes flavors are vast and unique, and fans describe them as a mix of biscuits and chips. Don't think we've ever tasted something like that, so we're booking our tickets to Australia. We've got an extra, who wants to join us?
Crab Sticks
We did some research, and the name is certainly misleading. These cracker-like things contain nearly zero crab meat, but they aren't vegetarian either. Although an essential Japanese snack, Australians are lowkey obsessed with this food also. What do you think of crab sticks?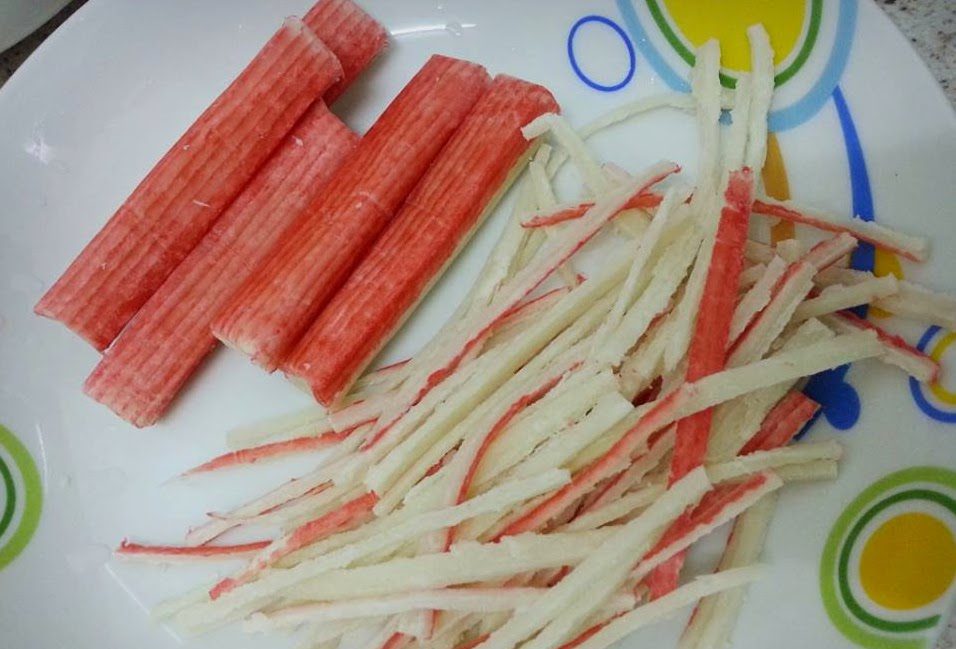 Typically eaten with drinks as a munchy, you can find crab sticks on most bar counters and at baseball games. The sticks are called 'crab' because the fish used in them is made to match the texture and taste of crab. These are best served fried.
Spinach Nuggets
Italians are best known for their pasta and pizzas. But when you walk into a McDonald's in Italy, you will find yourself faced with the option of ordering spinach and cheese nuggets. We would try these because they're supposed to be great.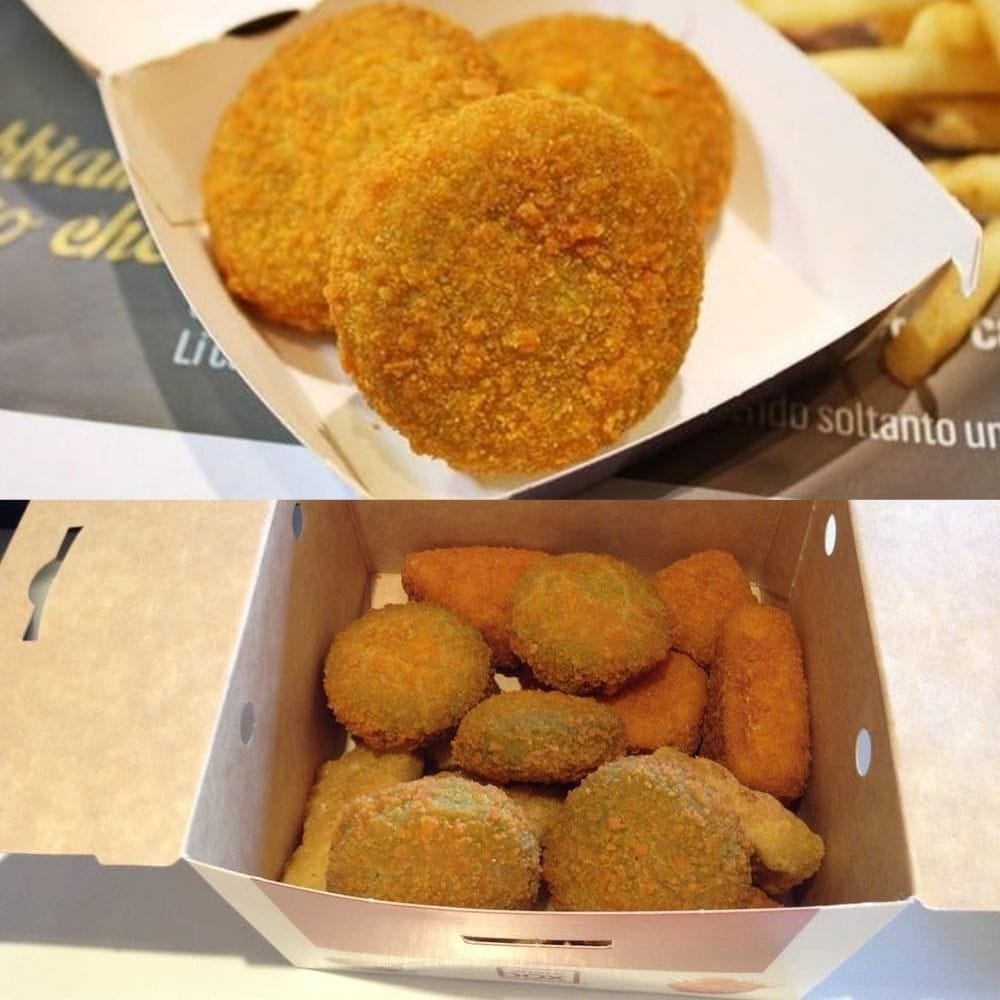 When have Italians ever failed us when it came to food, huh? We're going to trust them on this. And anyway, spinach and cheese, deep-fried, in a nugget? There can't be a better way of getting our daily dose of iron and calcium.
Double Down Dog
KFC in the Philippines successfully launched this hotdog with the double chicken bun. That means no bread. It made a splash in the food world for a bit, but they didn't last long. They tried launching this in India too, but it didn't do well.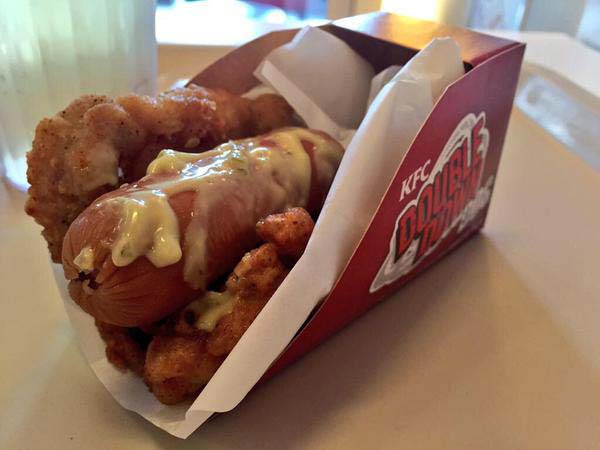 Would we try this? For sure! It sounds excellent for chicken enthusiasts, and frankly, we're confused about why this didn't go well with frequent fast food lovers. We're about to pick one of these up. Are you willing to try it also?
Spinach Muffin
Oh dear god. Only a Starbucks in Hong Kong would dare to take this risk and actually succeed. A spinach muffin. Would we try this? Only if you do. Come on; muffins are supposed to be sweet, not iron-filled sources of nutrition.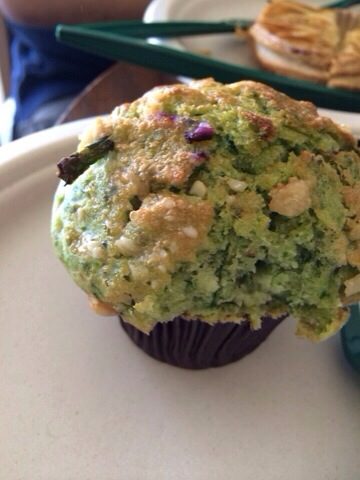 Supposedly this muffin tastes similar to the Italian spinach and cheese nuggets discussed earlier, but we're not convinced. But, if you've got picky kids who never eat properly, this might be a cool trick to get them to eat more veggies.
Pizza Burgers
Heading to Japan any time soon? At their Burger King, you can order a burger that is not only huge but is served in triangular slices, like pizza! Unlike American stores, the burger king in Japan serves a full meal for a group of friends!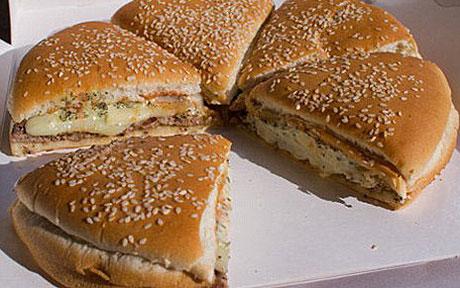 If you were traveling around Japan and wanted a taste of home to share with your new acquaintances, the pizza-sized burger from Burger King may be a good option. We really appreciate how it combines two of our favorite fast food alternatives into one!
Lamb Leg Roast
Americans might only be having such a lavish-looking roast every Thanksgiving, but this is what a typical weekend brunch looks like for an Australian family. This is probably delicious because of the combination of olive oil with garlic and rosemary.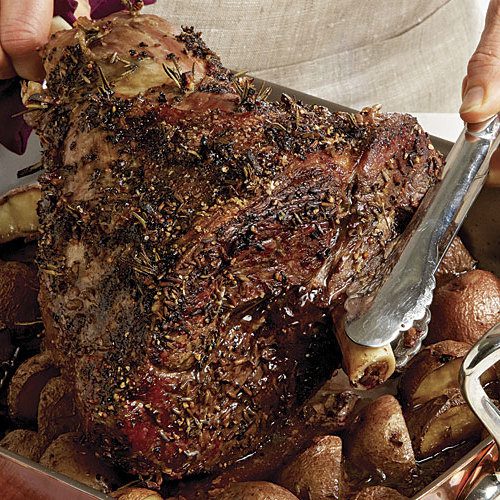 Whether served with chips, mashed or baked potato, this dish didn't initially emerge from the lands of Australia. Nevertheless, they have pretty much got this on almost every fine dining restaurant menu. What do you say about a weekly slice of roast?
Calamari
If you've ever managed to watch a cooking show on television, you might have, at some point, come across people all over the world making calamari. In Australia, calamari is pretty famous and cooked a bit differently. They season it rather simple with just salt and pepper.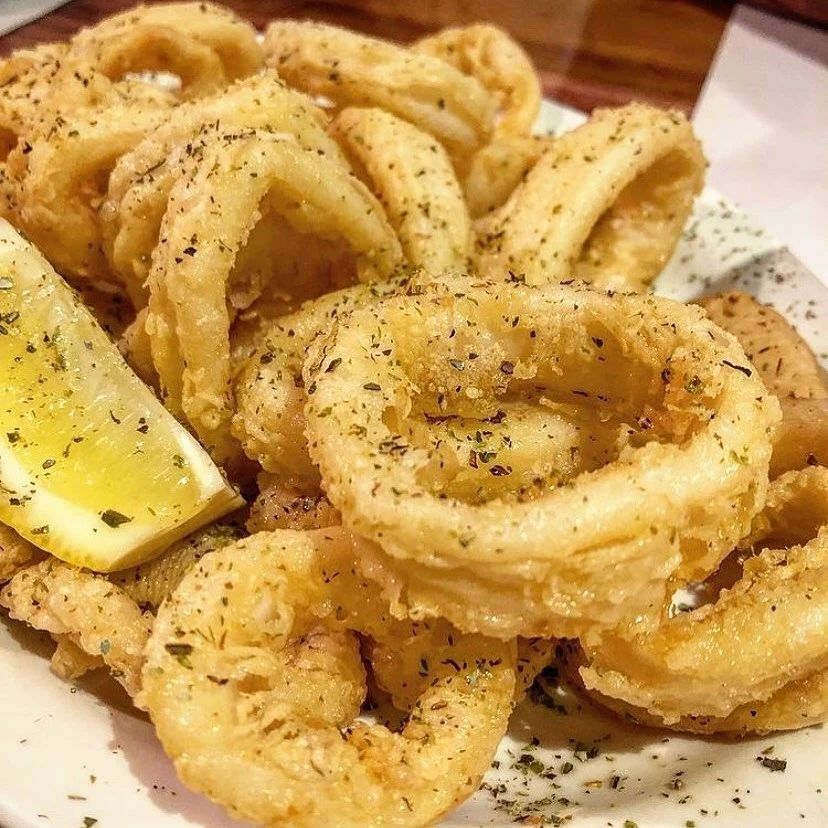 However, there's a reason this food item sells well on almost every menu that it's found. Sometimes you don't have to fix what ain't broke – and calamari does just well with just salt and pepper! The texture and flavor set calamari apart from all the other seafood items you might have eaten so far.
Pumpkin Soup
If you're not a fan of soup, skip this bit. Some of us already left the room when this picture came up, but some of us pumpkin-loving people are this close to explicitly drooling. Just because you're a Halloween fan…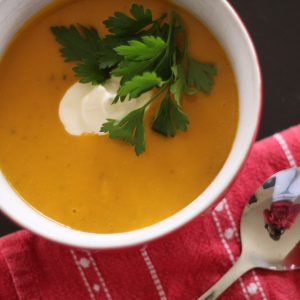 doesn't mean you love pumpkin soup. But it's worth a shot, and that's coming from a team with people who changed their minds about pumpkin soup shortly after trying it for the first time. This dish is popular in India!
Seafood Pizza
Serving pizza with seafood on top is nothing new, but the seafood pizza is indeed an iconic piece of Australian food culture. Many pizzeria patrons enjoy nothing more than having the best marine fruits, such as prawns and squid, sprinkled over their mozzarella, tomato-sauce pies.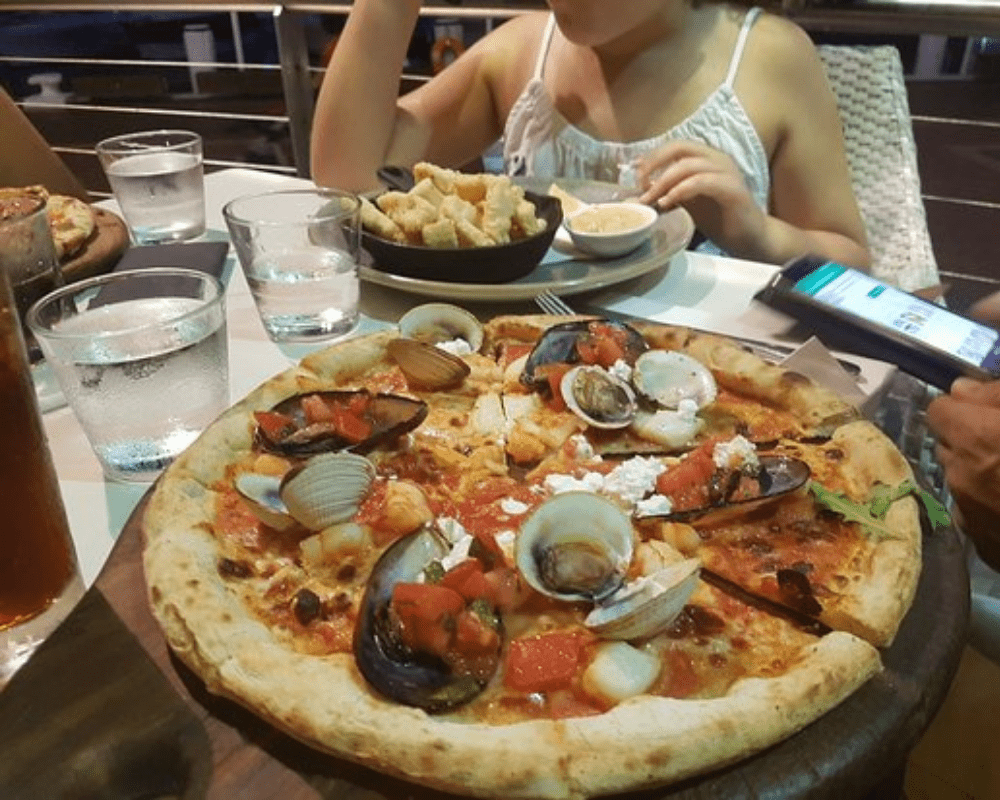 Instagram @wirededibles
They will also liberally sprinkle chipotle powder on the pizza. Residents in Australia call this pizza a "marinara," which can perplex tourists. After all, "marinara" is frequently associated with tomato sauce by foreigners. These pizzas are often served with that salt and pepper calamari we just saw.
Soup Pies
This is simply the best idea we've seen so far. This is an exciting concept for those of us who love a good soup after a cold winter's day. It even is great for the lazy people amongst us, who don't care to wash too many dishes. Throw everything in one bowl, and you're good to go!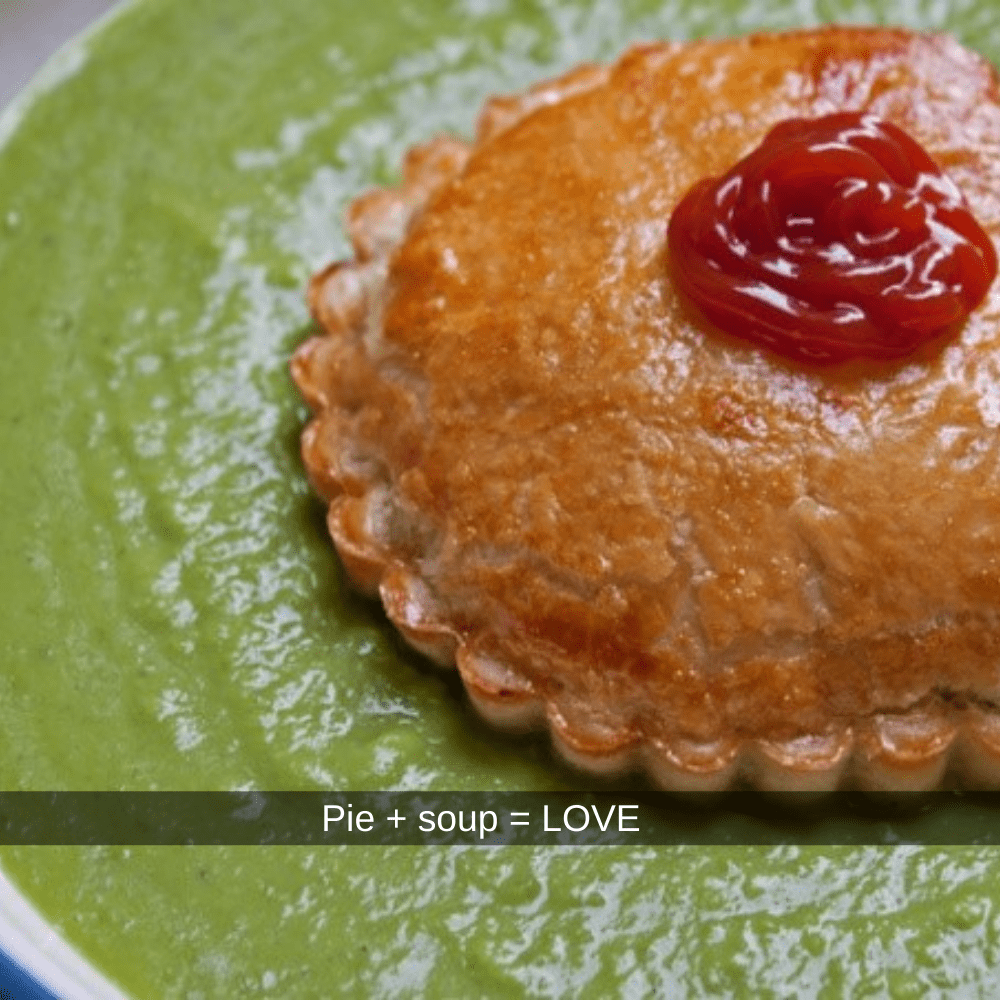 Digging into the history of this dish reveals that this is a common and popular street food sold in nearly every city in Australia. The pie is typically stuffed with meat and covered with a dollop of ketchup. Sounds good to us!
Vegemite
Vegemite had to make this list. It's one of the first things that comes up when searching for different and interesting foods worldwide! Chances are if you have never smelled Vegemite before, you might be surprised at the aroma it has.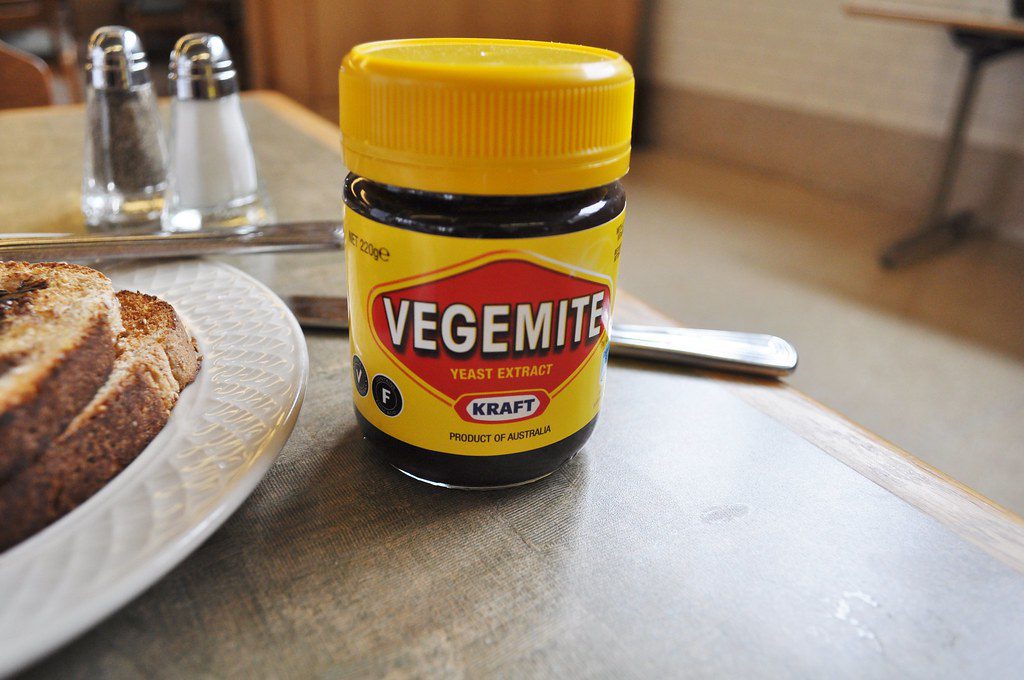 If you manage to muster the courage to taste it, you would either love it or hate it. People have very conflicted opinions about this Australian staple spread. In case you are not aware, it's made of yeast extract.
Icecream Bread
In Singapore, it is very common to find street vendors who sell colorful ice cream surrounded by bread and sprinklers. In fact, this is one of the most popular ways the locals of Singapore beat the summer heat while shopping!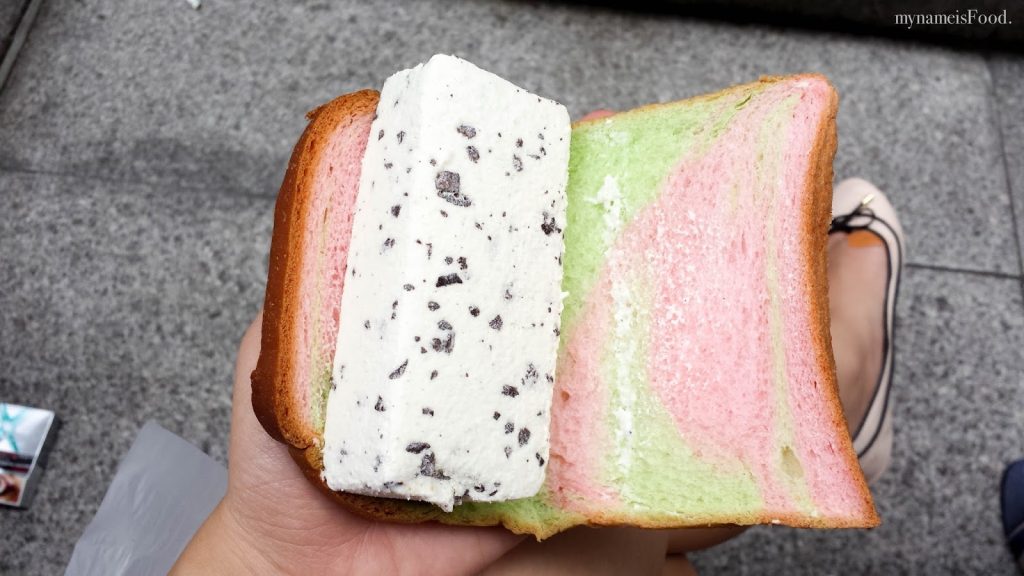 Typically pink, green, and blue in color, the single slice of bread encapsulates the sliced ice cream block like in an envelope. You can choose the flavor of ice cream! We wonder if you can also select the type of bread!
Battered Sav
Here is a sausage that wrapped in deliciousness. They cover their sausages in bread crumbs, chickpea paste, or potato dressing, then deep-fry them in Australia. You can tell we're drooling over our keyboard while we write this, right?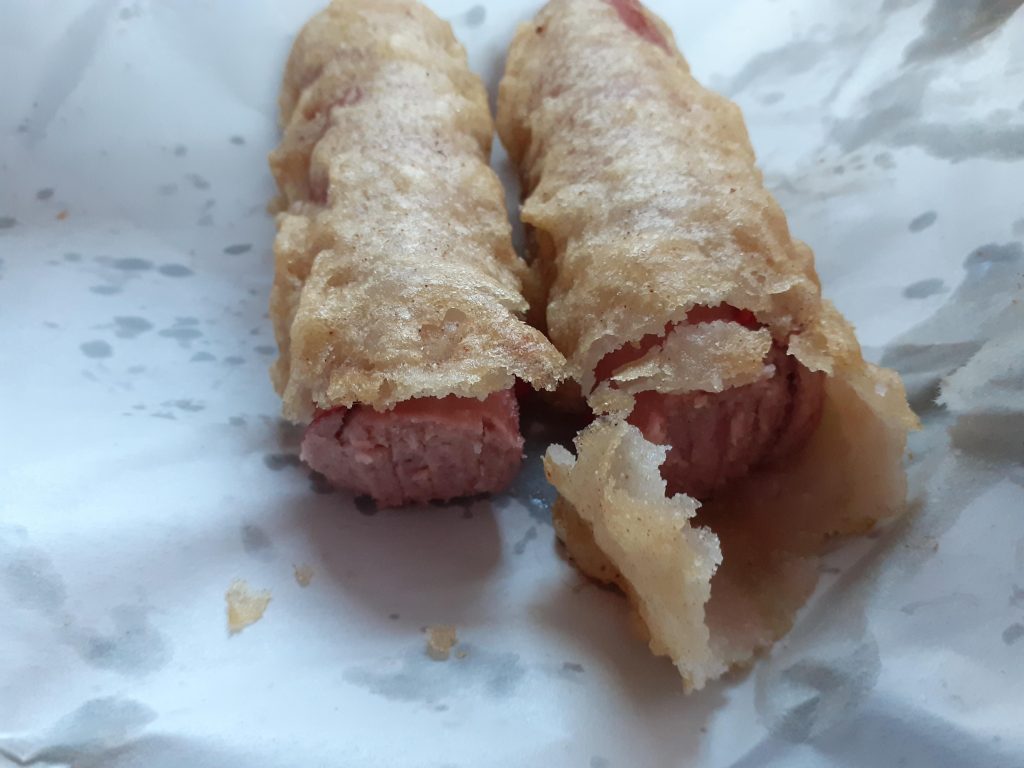 However, they're not the only ones with this obsession! The UK has many fast food places that serve something similar, and South Asian countries love a crispy 'pakoda' which can be stuffed with nearly anything you want to eat. Tofu too!
Cherry Ripe
When we saw the wrapper for the first time, we evidently assumed the chocolate would taste like cherries. What we didn't expect was the inside of the chocolate to be a bright pink color. It reminds us of candy floss.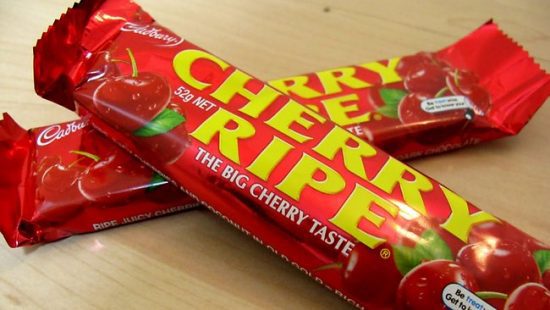 Turns out, this candy is exclusive to Australia, and Cadbury really lucked out with their launch there because the chocolate is repeatedly named one of the most sold ones in the country annually. Cherry and chocolate? No, thank you but enjoy!
Iced Vovos
Can you imagine coconut and raspberry together? Yeah, neither can we. But as it turns out, Australians are living their best lives in the future and do not care about what we uncultured folk have to say about their combinations of food.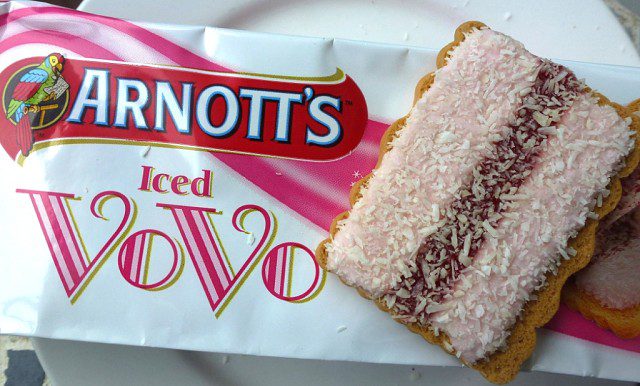 Let's go back a bit. Coconut biscuits, for sure. Raspberry jam? Yum! But all of this mixed in together? The land where vegemite is super popular sure does love this combination. We have a feeling this one will be one of those that you either love or hate.
Milo
Milo is a malted dairy drink, sometimes served with a granular texture, milk powder. It is actually quite popular in most parts of the eastern world, and they're obviously waiting for the day Americans wake up to smell the Milo.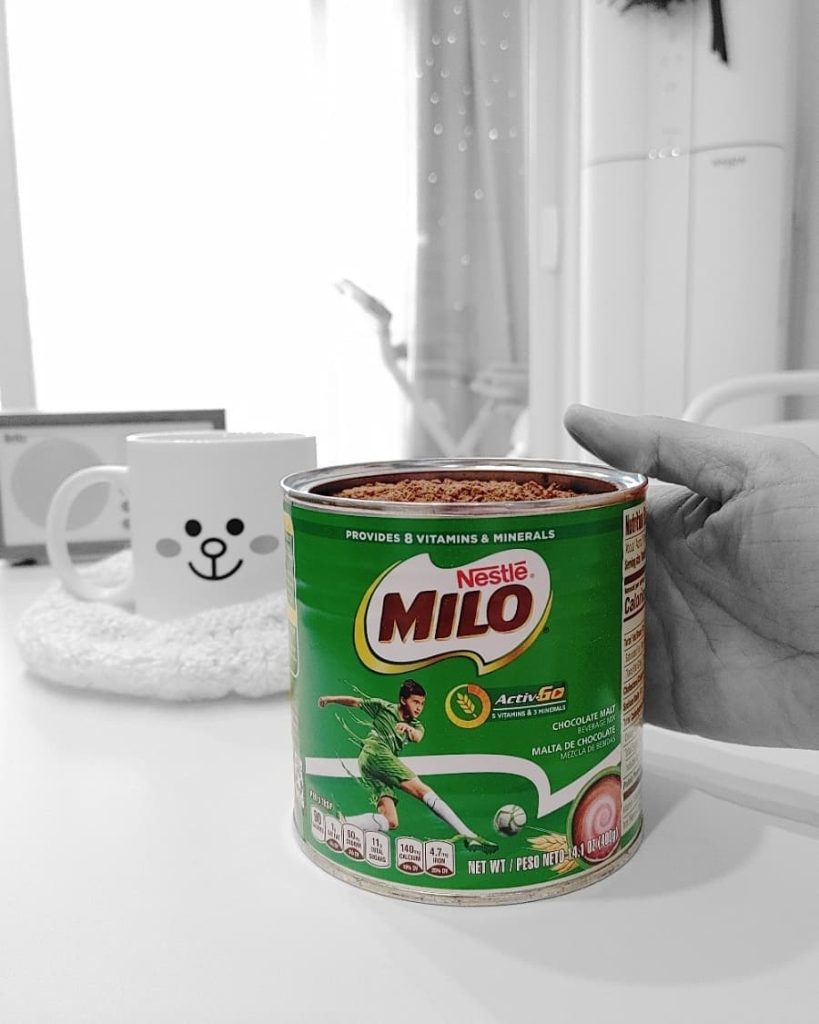 While this is packed in a flashy green tin and sometimes even pre-mixed tetra packs, Milo is a household staple item and something given to children for their breakfast or afternoon drink. We are already on the hunt to see if we can access this stuff online somewhere, looks yummy!
Emu Meat
Because of its high iron content, emus are considered to be the next most consumed meat this decade. But emu's are fast animals, and they might run before they get caught. These animals were typically very ethically consumed by indigenous communities in Australia.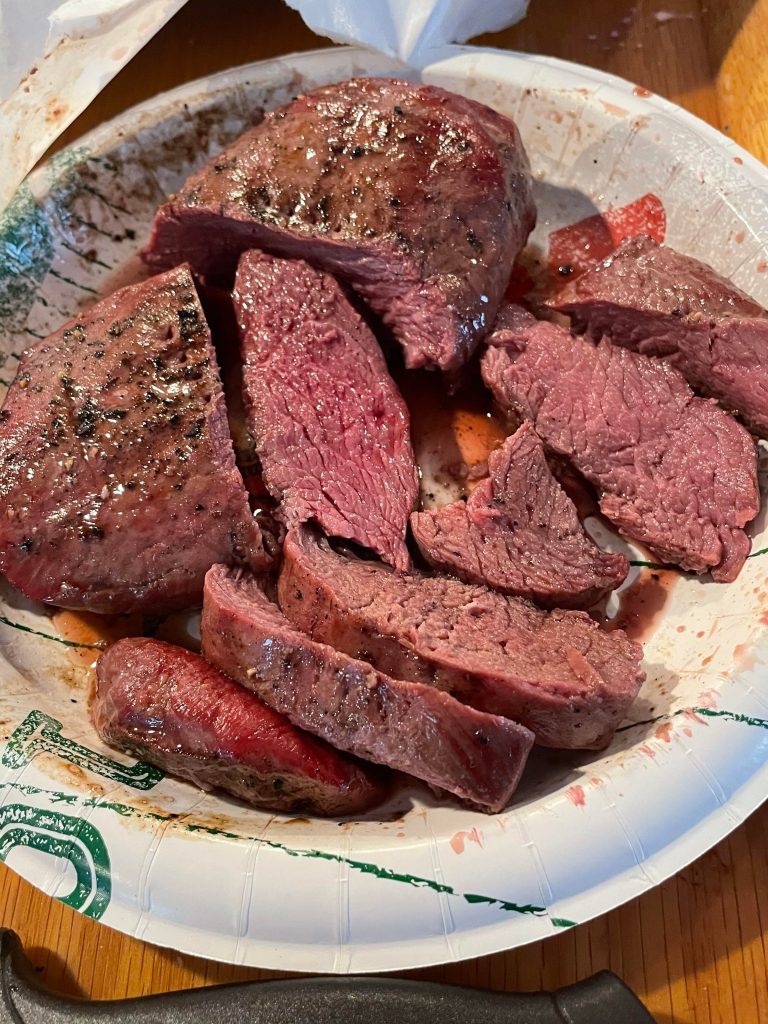 Although the meat hasn't taken over the generic household meat market as was expected a few years ago, emu meat is considered a luxury dish in 5-star hotels, and emu oil is frequently used for medicinal purposes. All of this is news to us!
Chicken Salt
We're not sure what this means either, so hold on. Gluten-free salt? Are they trying to say ordinary salt has gluten?? And how in the world do they chicken the salt? We are cooking noobs and thought you are supposed to salt the chicken…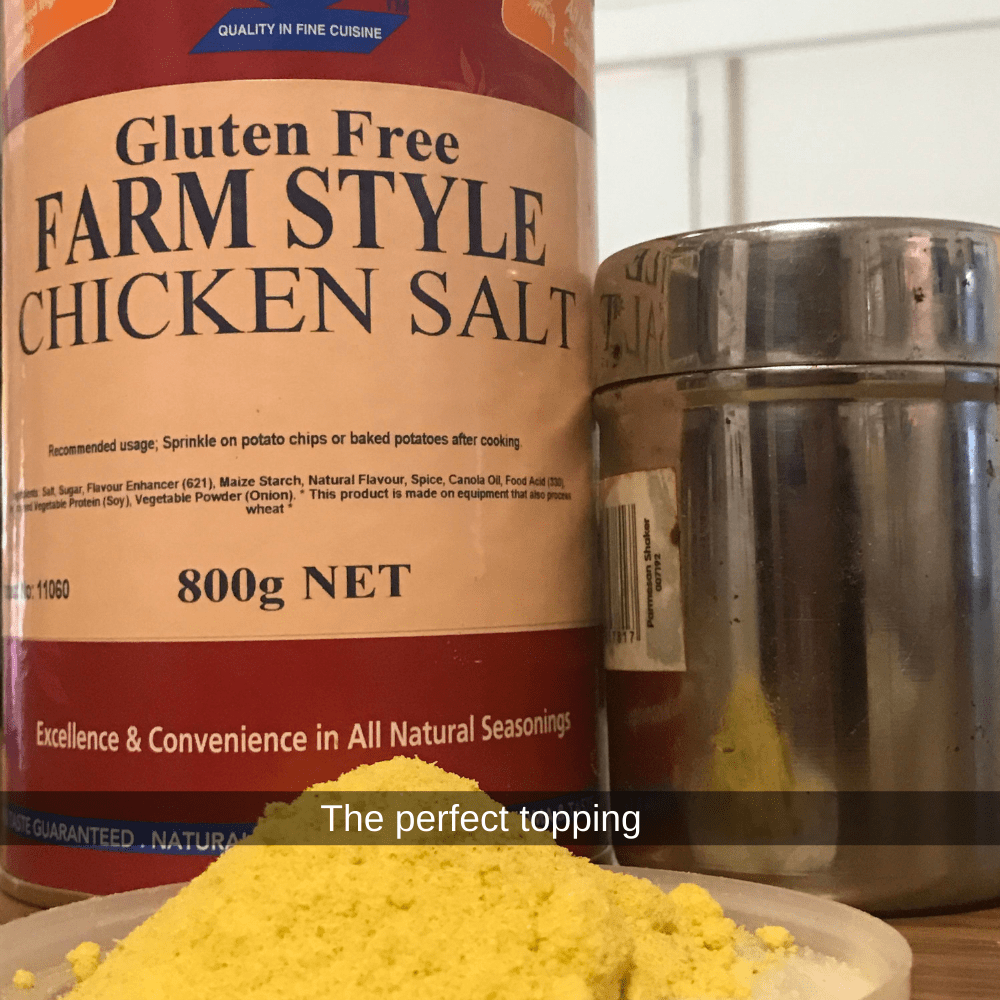 Pinterest @2017hellohallo
Okay, we figured it out; the name is chicken flavored salt because it originated from Australian chicken shops in the 1970s. Apparently, it's savory with a hint of sweetness and used over grills, baked meat, and hot chips!
Polony
In Australia, they call this type of luncheon or deli meat: polony, and the primary manufacturer there for this product is Devon. These sliced meat wraps might look inviting to make a pig in a blanket for a cute lunch party, but nope, Australia wants to play with their food.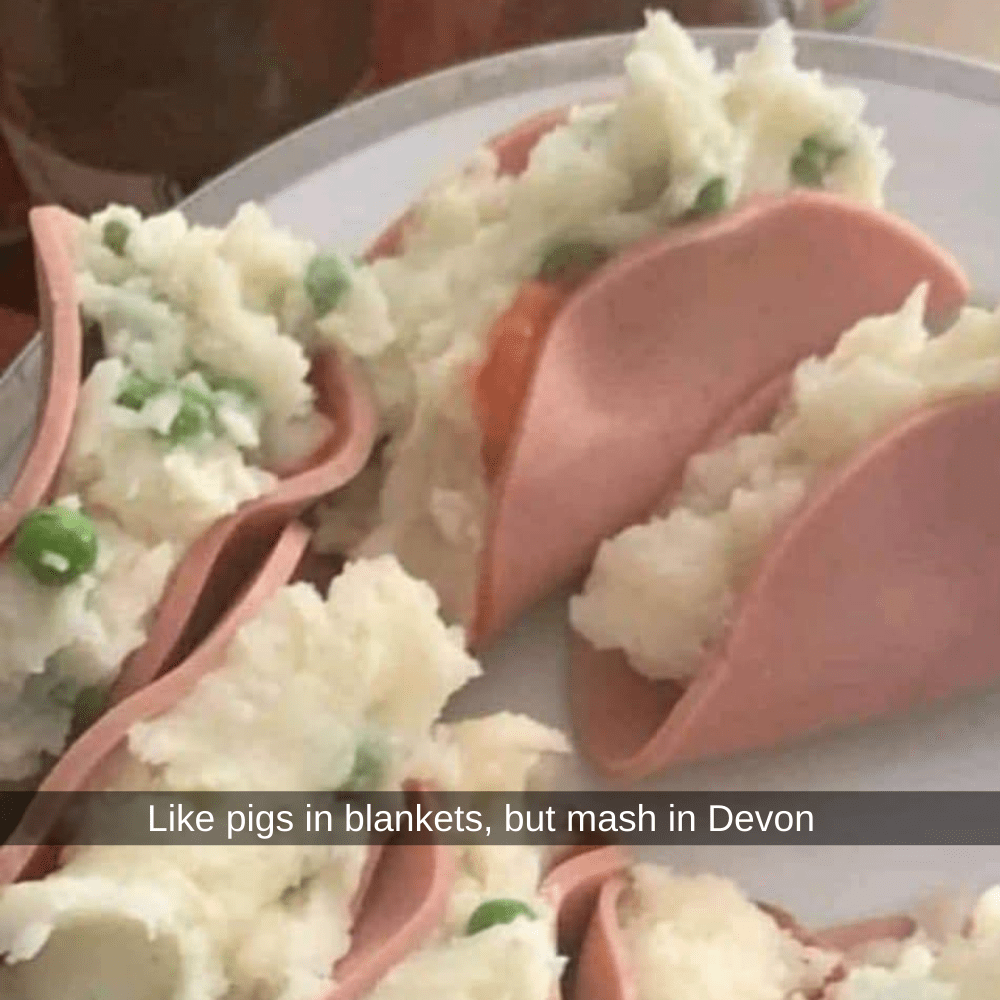 We don't blame them, and honestly, these might be nice, suppose you're into mashed potatoes and Devon. We're a little skeptical. Maybe if they give us some spicy sauce on the side that we can use to drown these in will be willing to try it.
Cabbage Rolls
Um. Yeah, deep-fried cabbage rolls are a snack absolutely loved in Poland and even some Asian countries! These look absolutely incredible. Typically, restaurants and even home chefs steam the cabbage to cook it well and coat it with bread batter.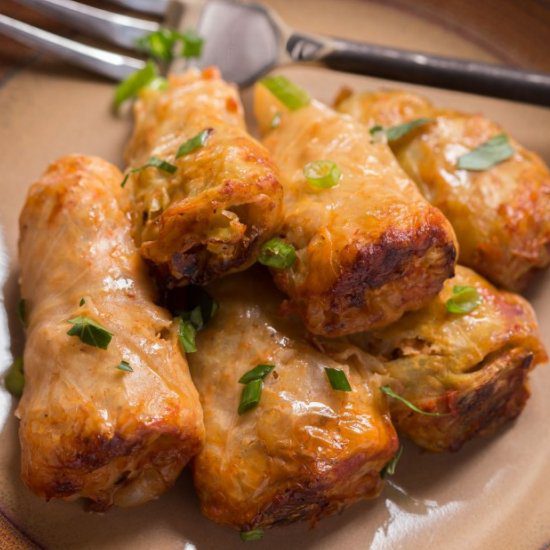 Once they have cooled down and no longer breaking apart, they deep fry them and serve them nice and hot! If they're feeling extra happy, they might even stuff it with other vegetables and sometimes sliced ham! We're assuming this would be a real treat.
Pavlova
Pavlova might sound like a middle eastern word or food dish, but this is actually Australian! What looks like icing on a cake or meringue is actually a jelly. Yeah, that entire thing is wiggly jelly. And it's very pink.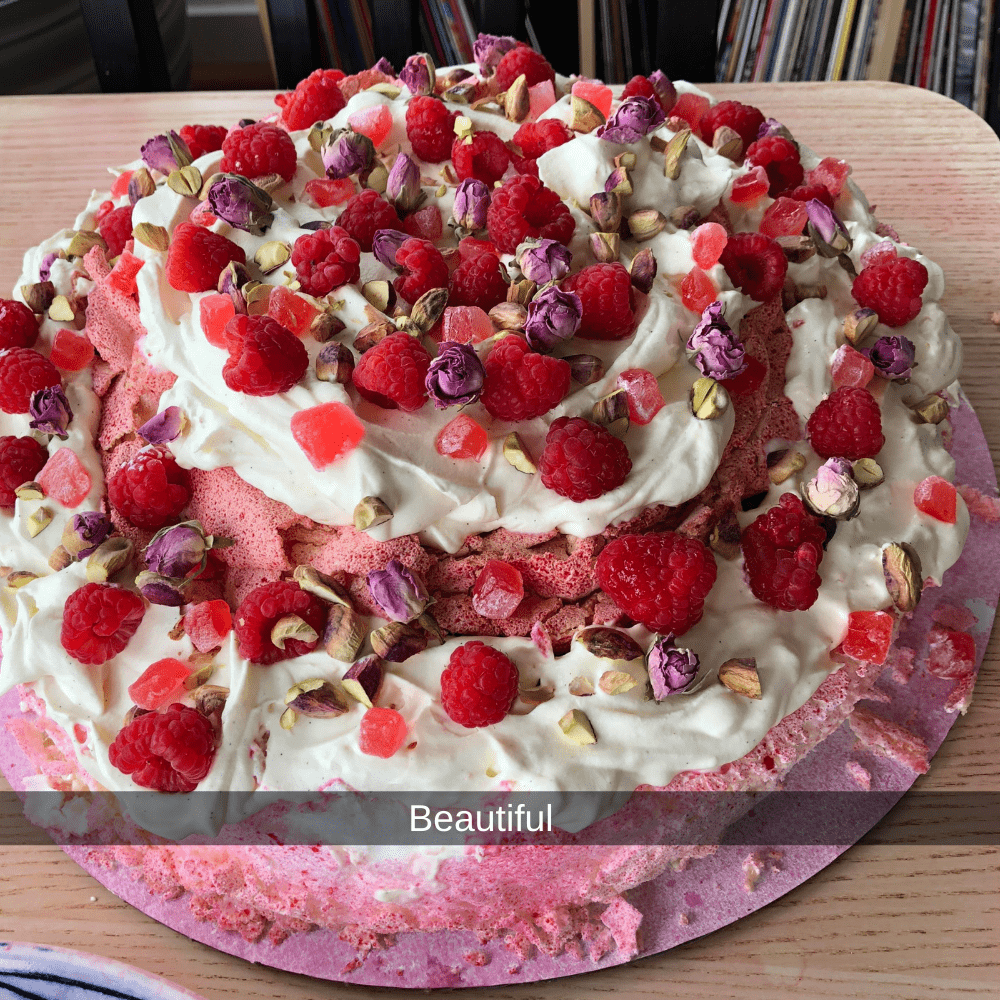 It is a pretty popular sweet dessert for after meals and is typically eaten to celebrate an achievement. The pavlova is known to have been created to honor the ballerina Anna Pavlova. Why is Australia obsessed with jelly? We'll only find out if we go.
Kangaroo
Yup, Kangaroo tail soup is a thing, and apparently, very healthy for regular consumers! With a rich cultural history behind the soup, modern-day cooks have given it their own twist by adding carrots, celery, garlic, herbs, and spice. Would you try it?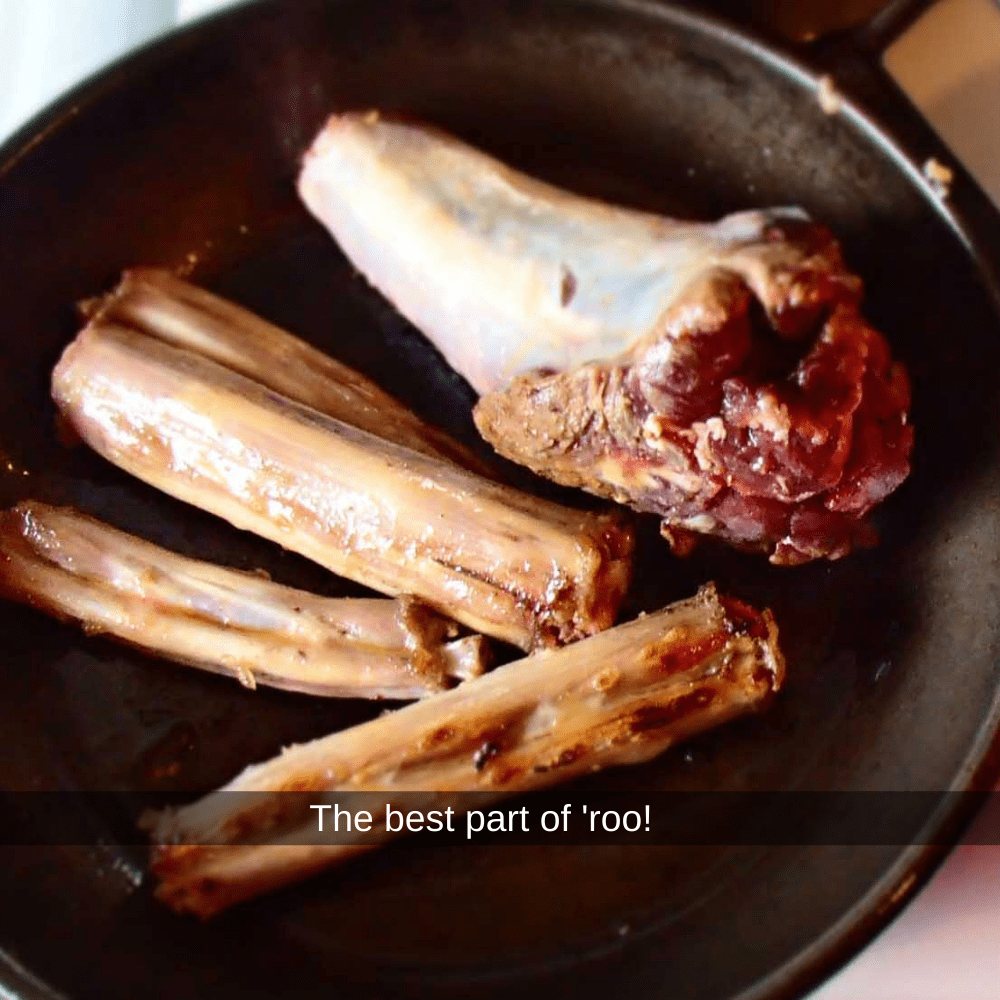 In fact, local cooks have been tempted to add potato dumplings to the pot to make it even heartier! People claim it tastes like chicken broth but thicker. Guess we'll have to taste it, but we hope the kangaroo volunteered his tail.
Cookies
These might look like ordinary cookies, but they're actually AZNAC cookies. Anzac stands for Australian and New Zealand Army Corps, and these cookies were the most popular snack for the armed forces over a century ago. Yup, the recipe is older than most of our grandparents.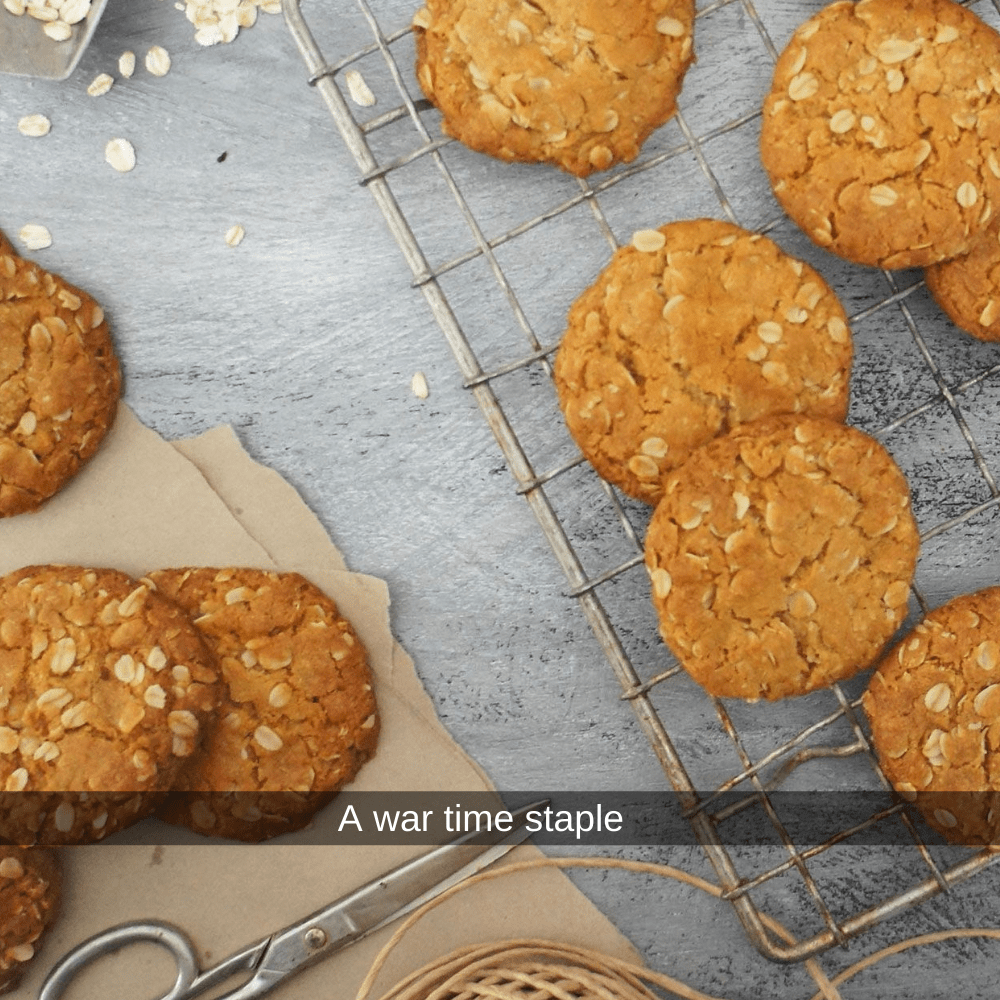 Due to the length of time it took for the food to reach the soldiers on the front lines, the Australian army required long-life, non-perishable items only. These cookies are made from rolled oats, sugar, wholemeal flour, coconut, butter, maple syrup, and a raising agent.
Peach Melba
Think of a fruit salad. Actually, no, think of a strawberry with cream. Now, replace the strawberry in your mind with a peach. Yeah! We love and vet this combination, and we can't wait to get the chance to try it. The best part is that it's super easy to make!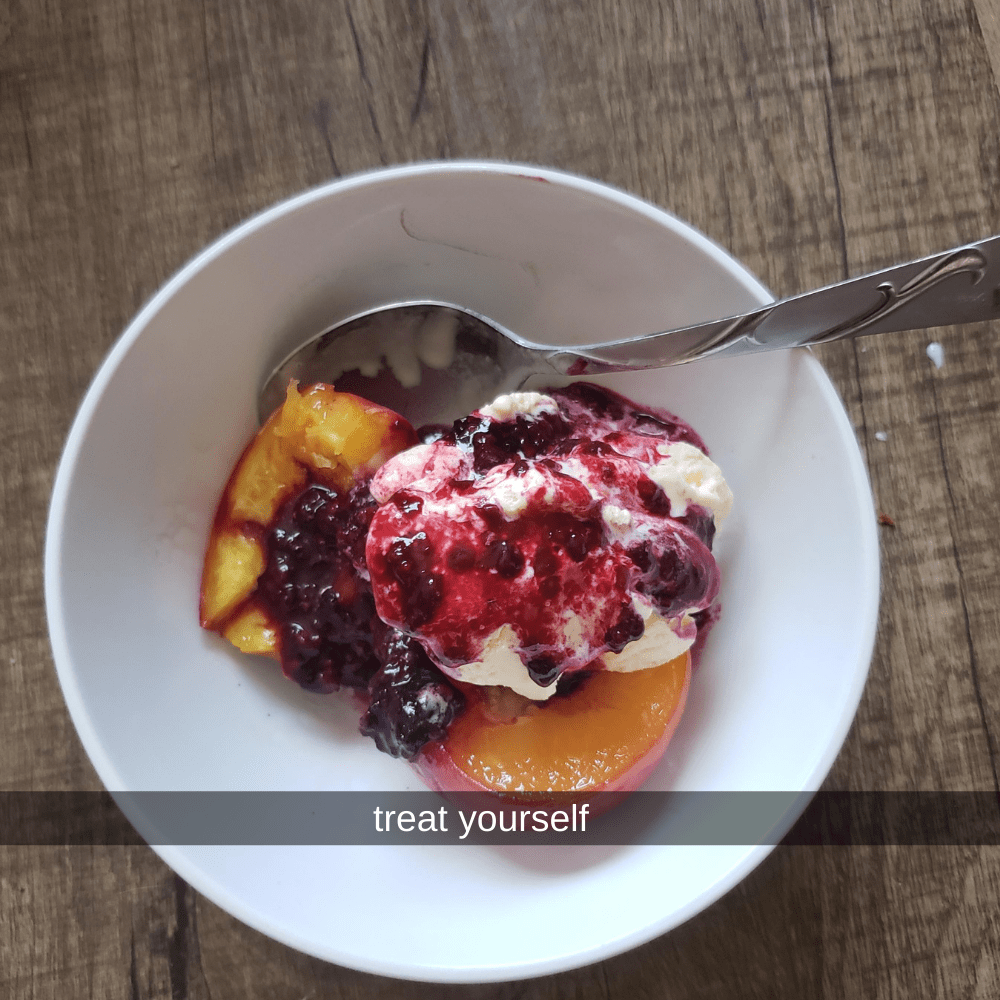 Instead of cream, you could use goat cheese, yogurt, or ice cream! Instead of peach, you could use a mango too! This combination is incredibly popular in the summer in South Asian countries, and it's the perfect sweet balance everyone needs.
Bubble O'Bill Ice Cream
If you're a boomer, you might cry a bit when you see the picture below. This iconic ice cream used to be available for sale in the United States once upon a time. Since then, it's only exclusively available in Australia.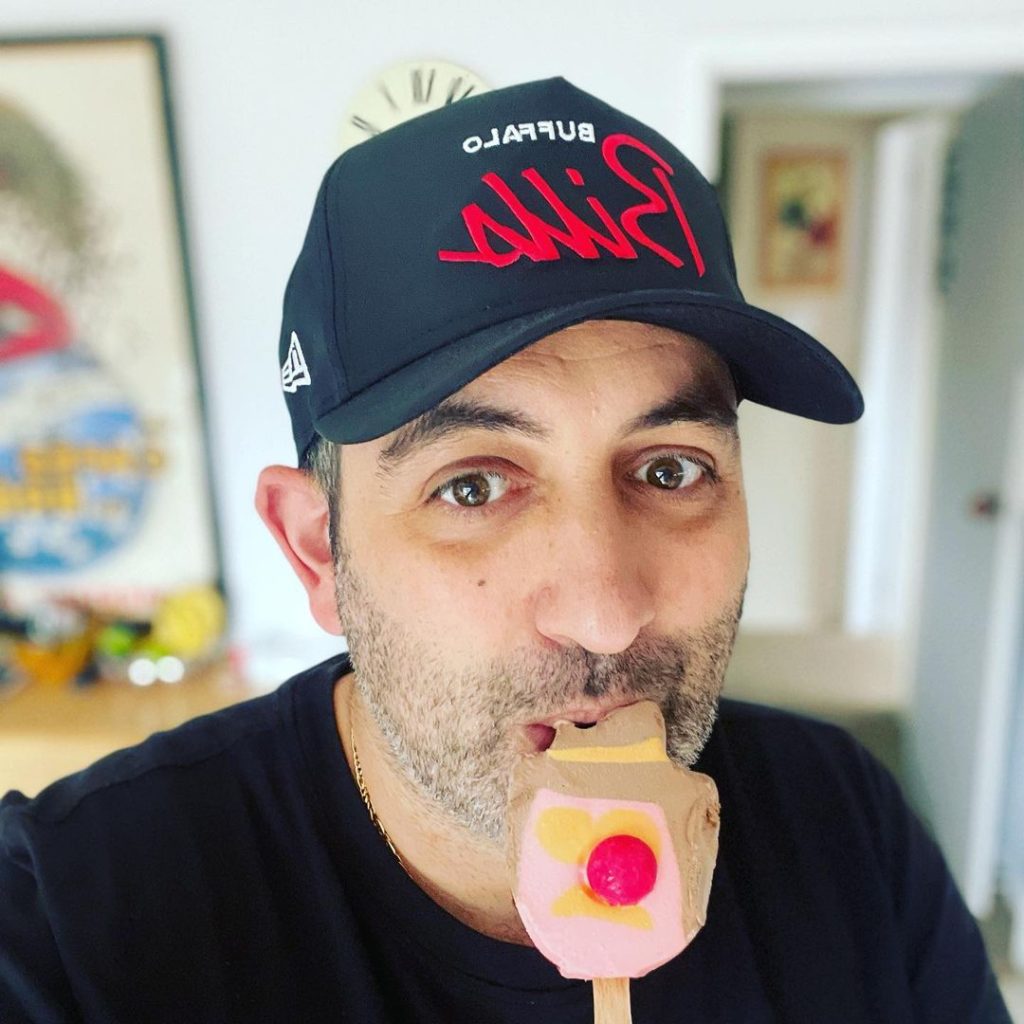 We feel this list might make you want to ask your boss if there's a potential to relocate to Australia. Why is their food so interesting looking? Anyway, this ice cream has a gumball in the middle and it is probably the most refreshing thing ever!
Servo Rolls
When you go to fill your car tank with gas, you typically don't dream of getting a warm snack, right? Aussies do, and their gas stations, called Servos, actually are known to serve some of the best sausage rolls around.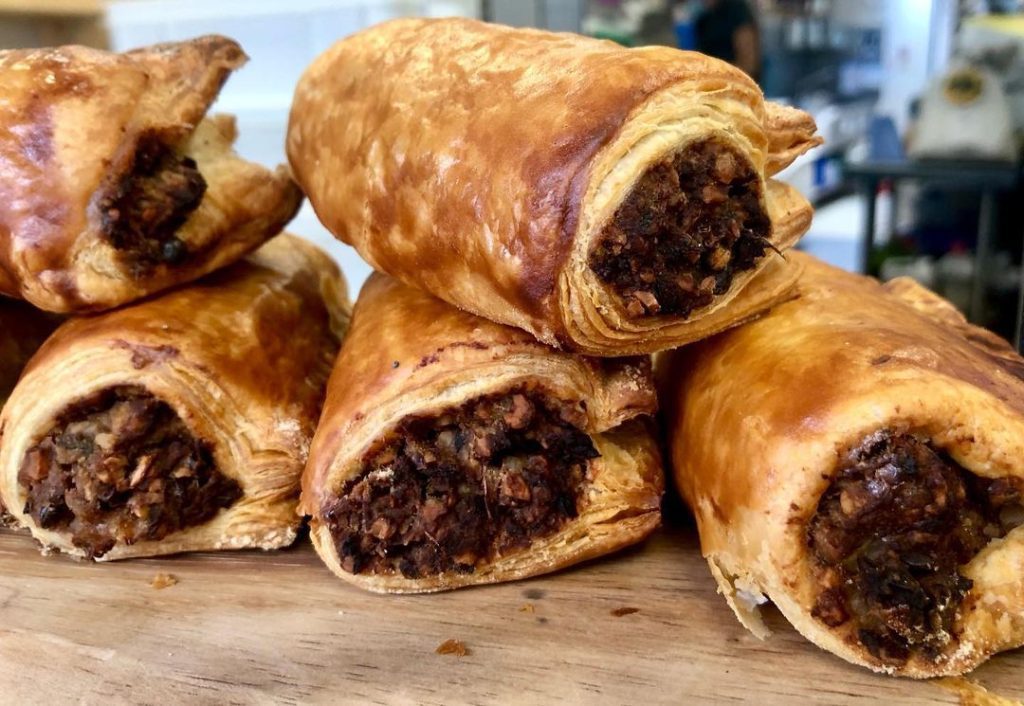 They're supposedly so yummy that they've frequently been publicly voted as the best car snack available in the country. We're intrigued, and we're ready to take a road trip across the country if they're THAT good. They sure look interesting, we'll take two to go please!
Dim Sums
Now, don't get us wrong; dim sums are so delicious that our mouths are watering. But guess which country decided to give dim sums their own unique twist? If you guessed Australia…you're right! They really are stealing the show today.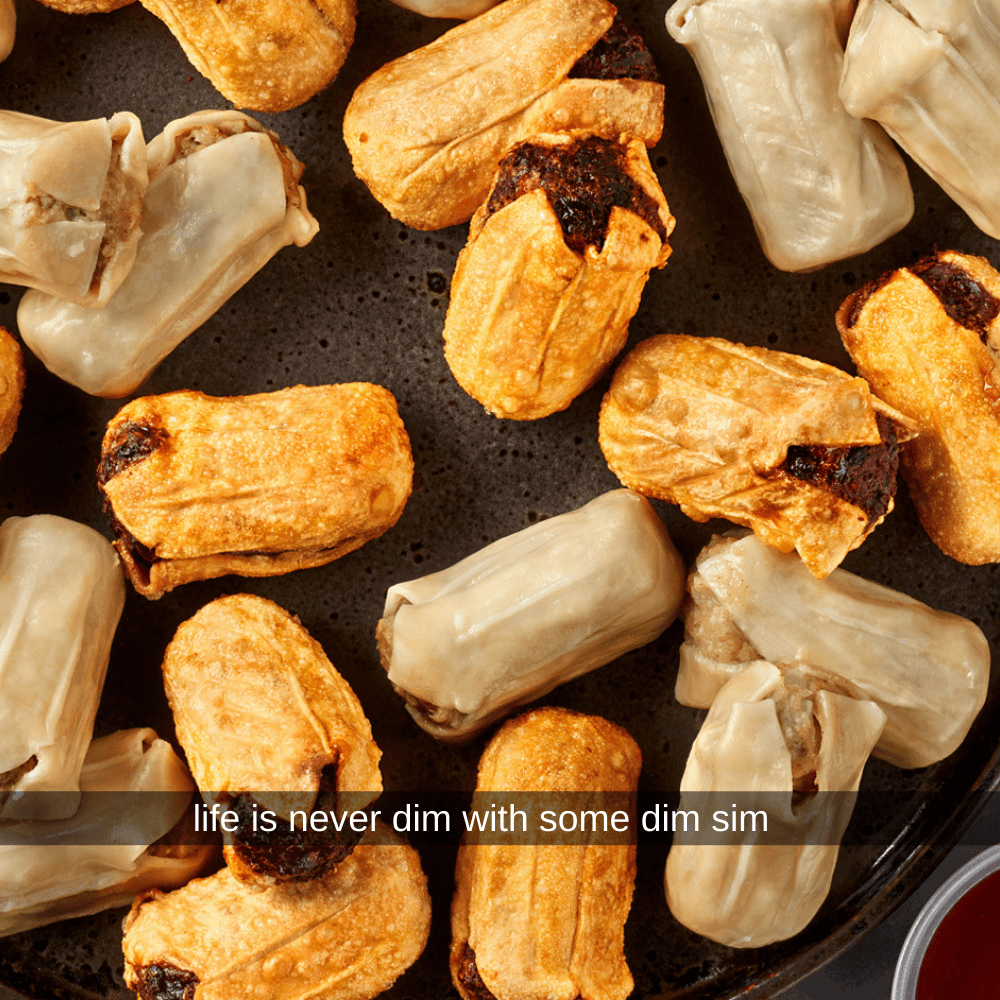 They not only elongated their dim sum shape but they also decided to grill and barbeque their dim sums instead of steaming them as the age-old recipe asks for. Honestly, we're surprised they don't fry them yet. Fried, grilled, boiled- we'll take all the dim sum we can get!
Spiders
We don't think you can go wrong with chocolate-covered anything, but if you place one of these chocolate spiders on our shoulders, we might scream just a little bit. But once that horror movie is over ee're gobbling up a bag full of these things. Why?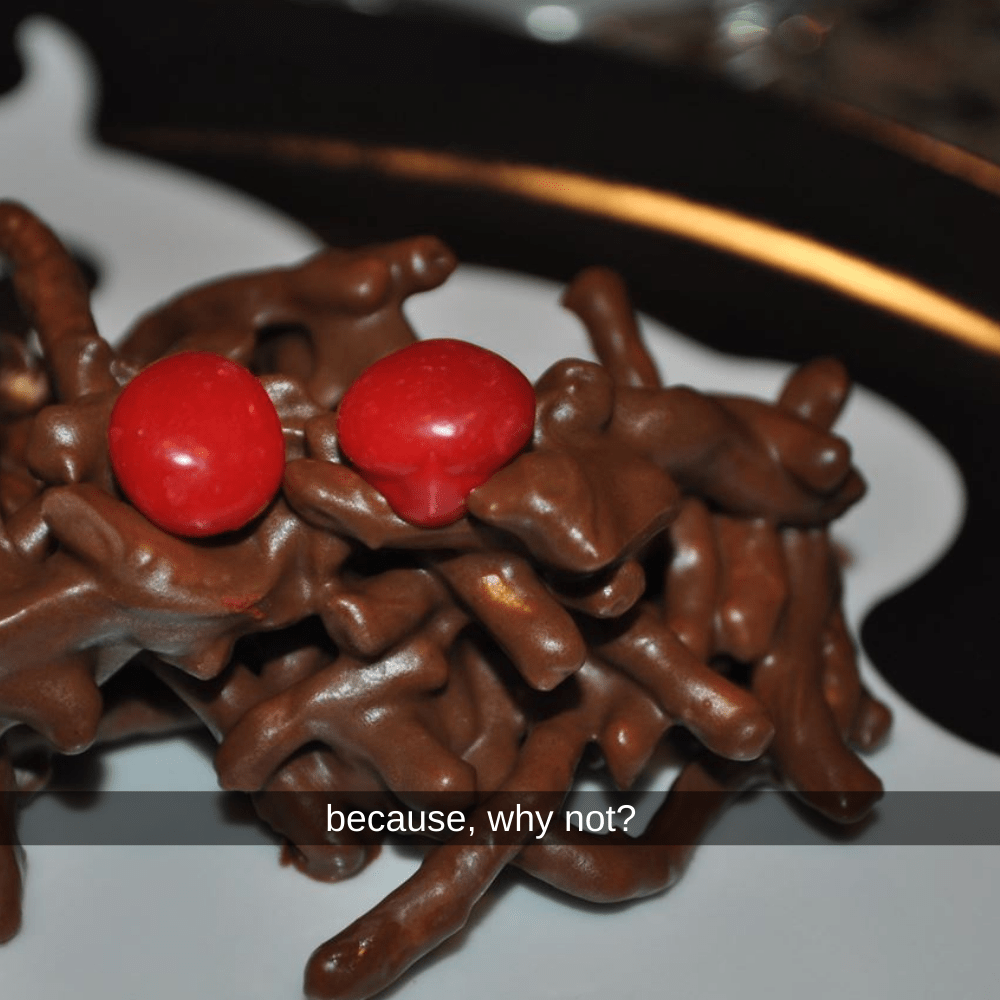 Pinterest @2017hellohallo
Because these "spiders" are just chocolate-covered pretzels. Yeah, these look creepy but if you close your eyes they're just as good as any other chocolate treat. We're not surprised Australia is famous for these. After all, Australia is synonymous with spiders and kangaroos.
Musk Sticks
Just because they look like the back of our pencil erasers does not mean they taste like that. Or maybe they do. Would we go out and try these? Yeah, they look pretty harmless. We feel like these might smell like bubblegum.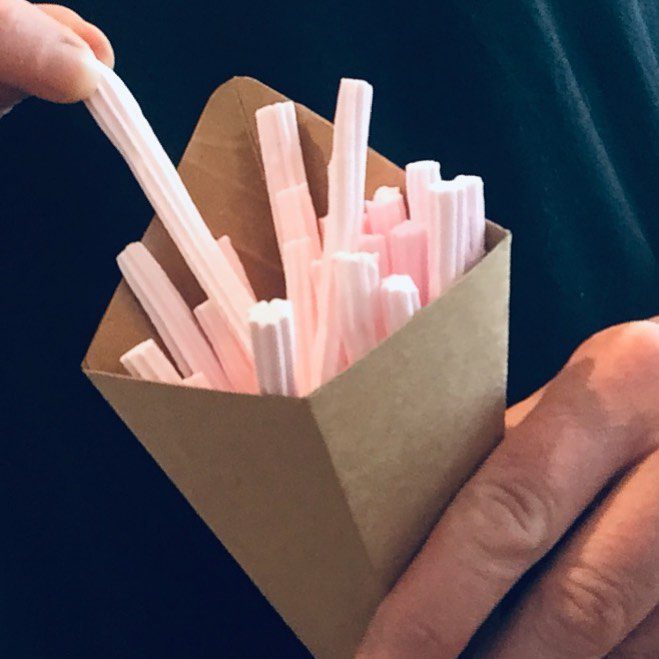 If not that, then candy floss for sure! Either way, whatever is in these things, we bet they taste fruity and delicious. But fair warning, there is a museum in Sweden of disgusting foods, and Musk sticks hold a place there. Yup!
Snot Block
We know, when you see these delicious-looking treats covered with powdered sugar on top, you don't think about snot, or anything that revolting. This + Snot? How can it be? But if you've been reading this list carefully, you know…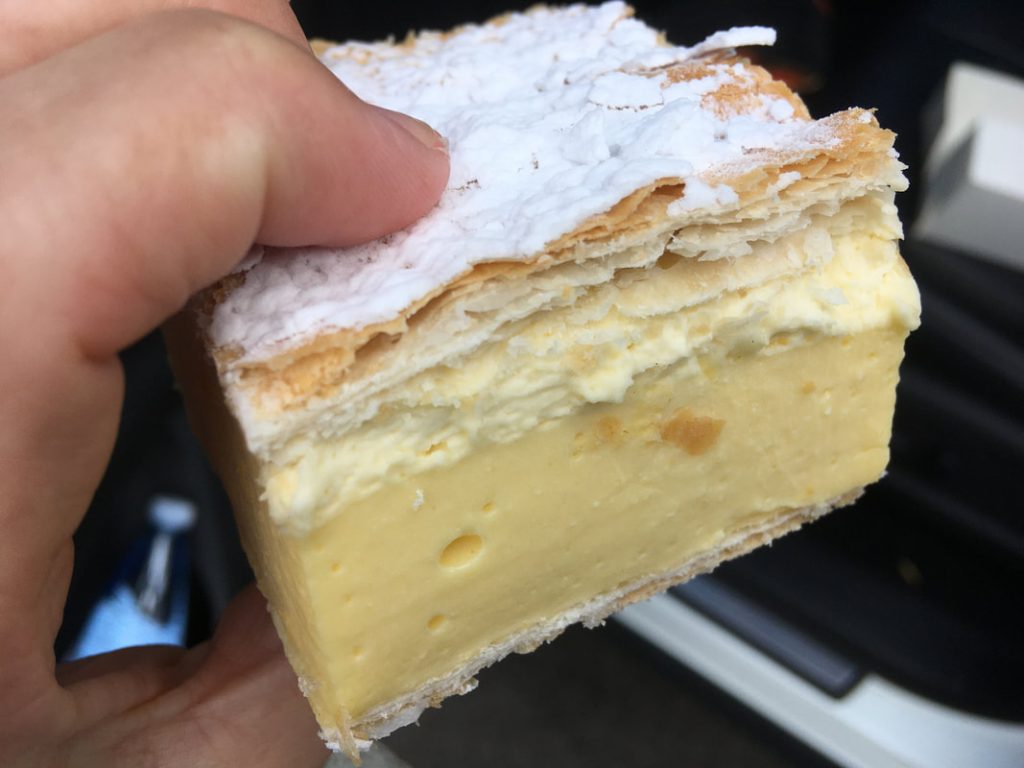 Aussie's really like experimenting with their food, and the names they so lovingly call their snacks. It's kind of weird, but we're not going to let the name stop us from tasting this. Come on, what's in a name? Or more importantly, what's in a snot block?
Le Snak
Everyone has a favorite snack, they used to take to school with them and relish. The memories of opening your lunch box and finding that treat make us all happy. For Australians, their snack was the Le Snak. Unlike super chocolatey dips like Nutella, this one consists of crackers and cheese.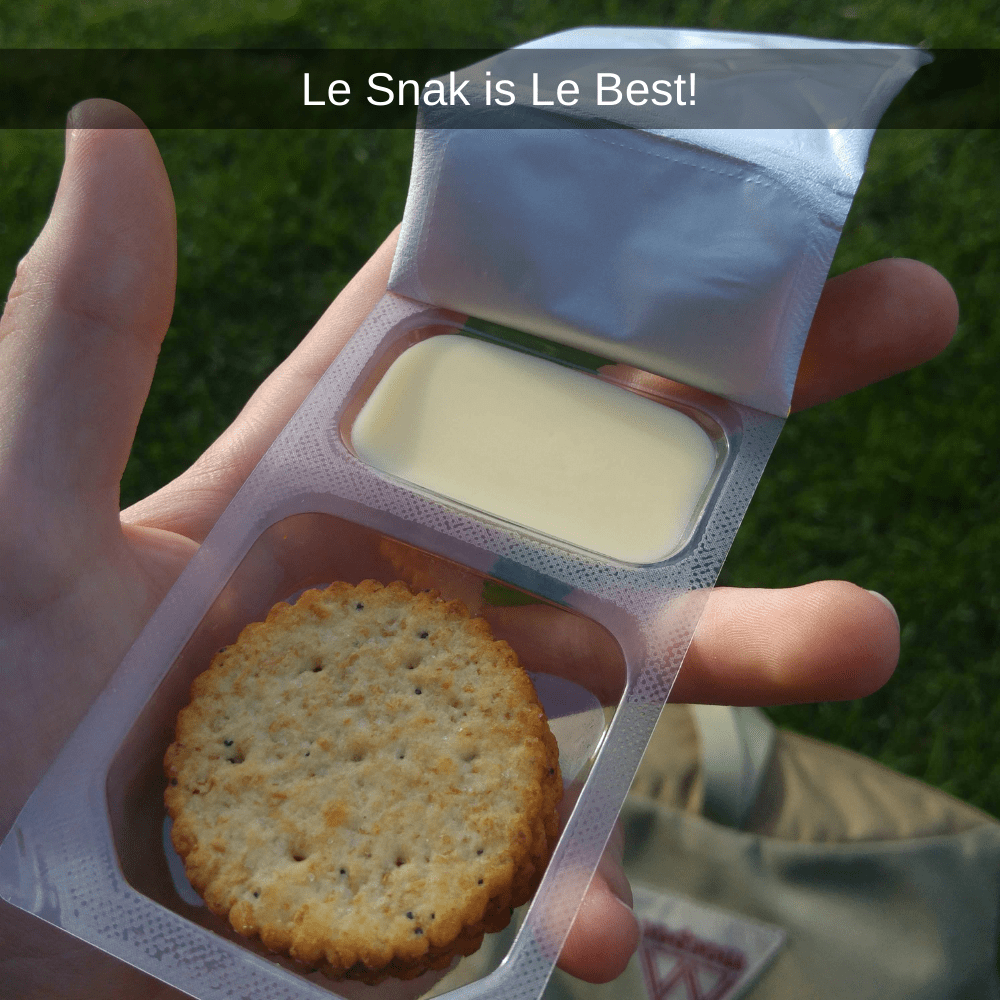 It might sound rather sophisticated for a children's snack, and it confuses some of us chocolate lovers, but we would definitely love to try this! The thing that sets this brand apart is its range of flavors in both cheese and crackers.
Devon and Ketchup
The classic American peanut butter and jelly is the staple and perhaps easiest sandwich to put together for a quick snack. Not for Australians, though, no sir! They love their ketchup and their Devon (remember Devon, the brand of sliced meats!).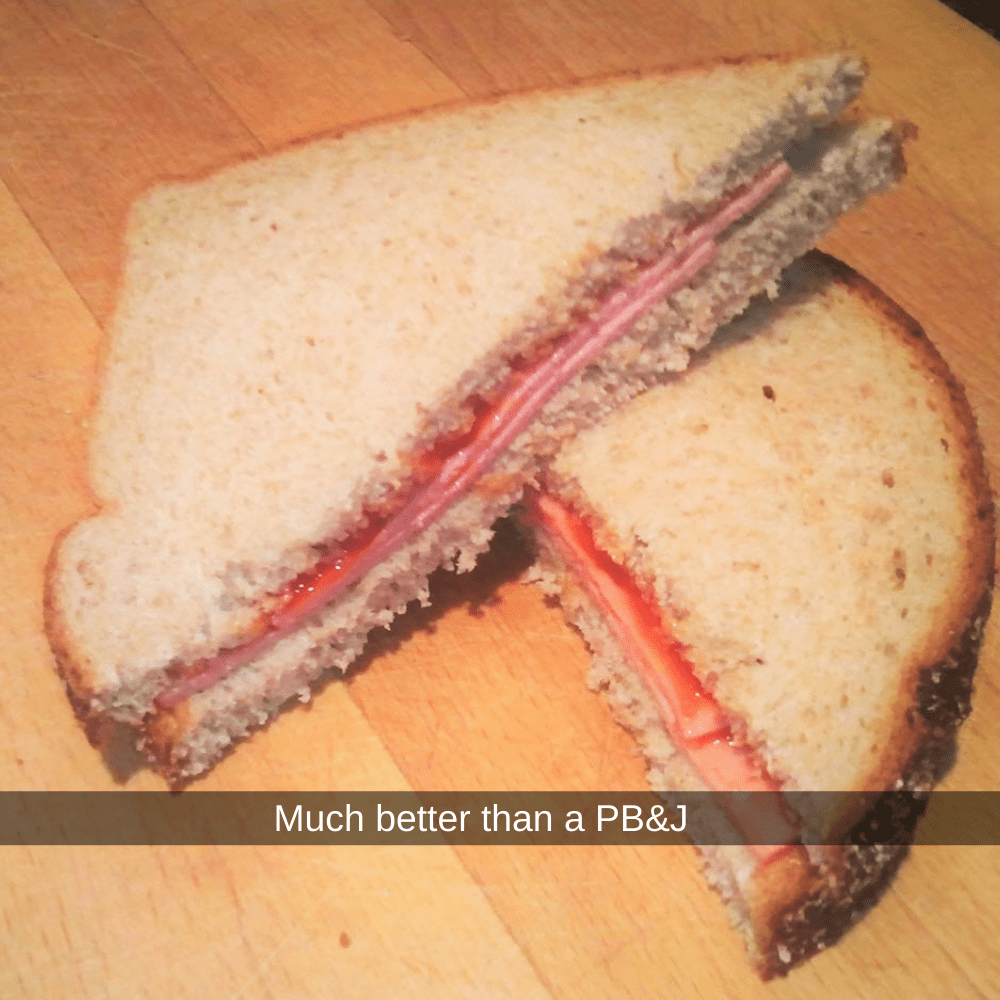 Instagram @twitfoodforthawt
A combination of processed meat and tomato ketchup is casually referred to as the fritz and sauce sandwich. Most people swear by buttering their white bread before layering the ketchup and meat. What do you say? We think we'll stick to some pb&j for now!
Beets
You thought Dwight from The Office was obsessed with beetroots? You thought pineapple on pizza was the weirdest possible food combination? Get ready to be proven wrong, TWICE. That's right, beetroot burgers. Perfect for the clean eaters, vegans, or vegetarians in your life.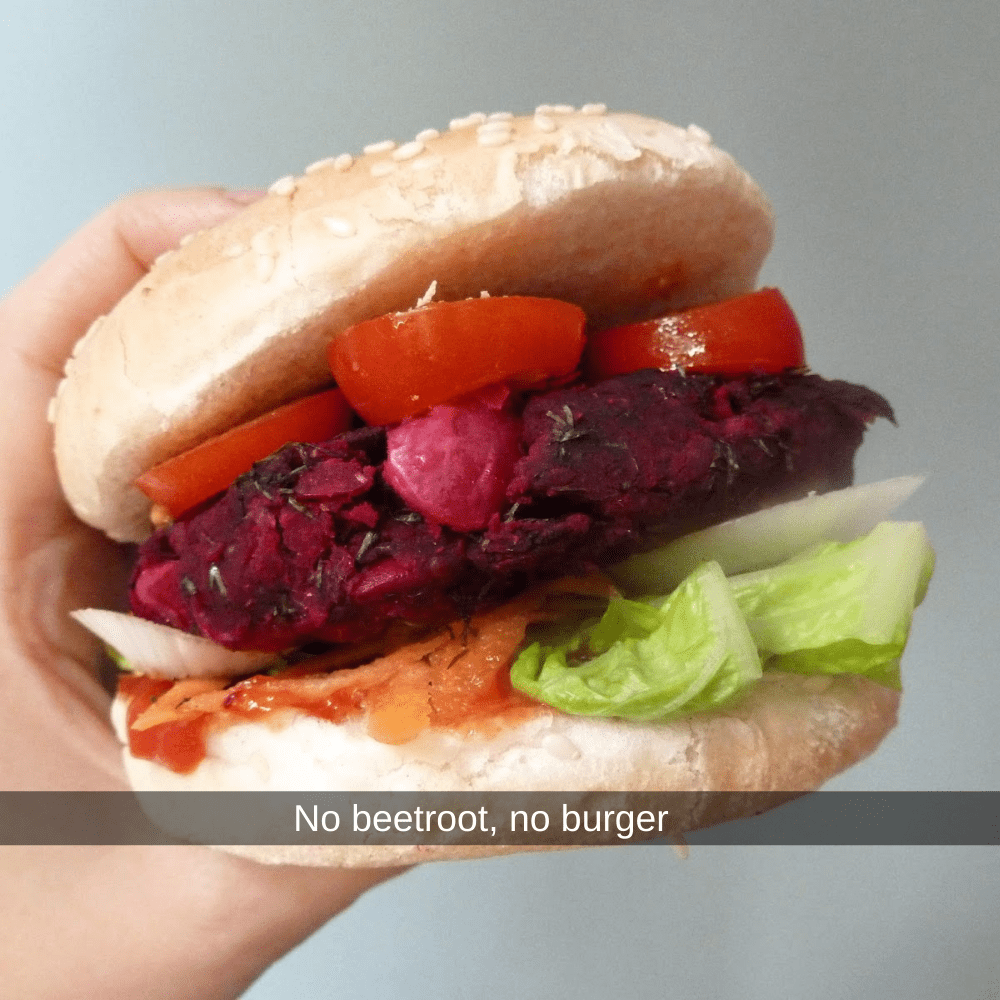 Yup, there is no meat in this patty. It's all squished beetroot and apparently loved by most, even those who don't stick to a meat-free diet. The best tip for these is to assemble these right before eating; otherwise, they get soggy.
Chips
Everyone loves a nice crispy bag of chips. You can't go wrong with chips, whether they're the classic salted, onion and cheese, or barbeque flavored. But the best upgrade to most things is by deep-frying them, and South Asian countries are best at that.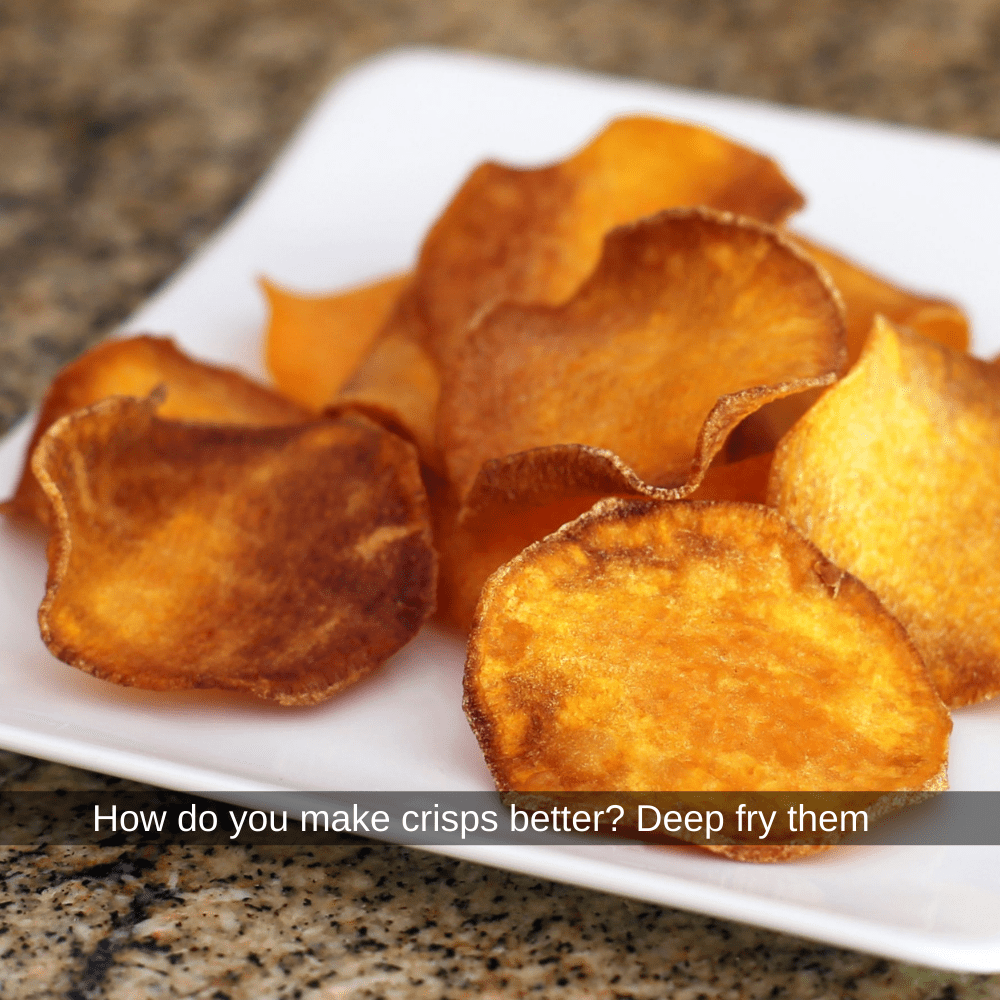 Sure, they're super unhealthy, and we don't recommend eating these every day, but if you're looking to change your chips every once in a while, take them out of a packet and dump them into a pan of oil. You wouldn't want to share.
Milk Chews
Honestly, we're a little shocked this exists. Who in their sane mind wants to chew their milk, and why are their candies that taste like plain and fresh…milk. We would get this and be on board if these were like, chocolate or strawberry flavored.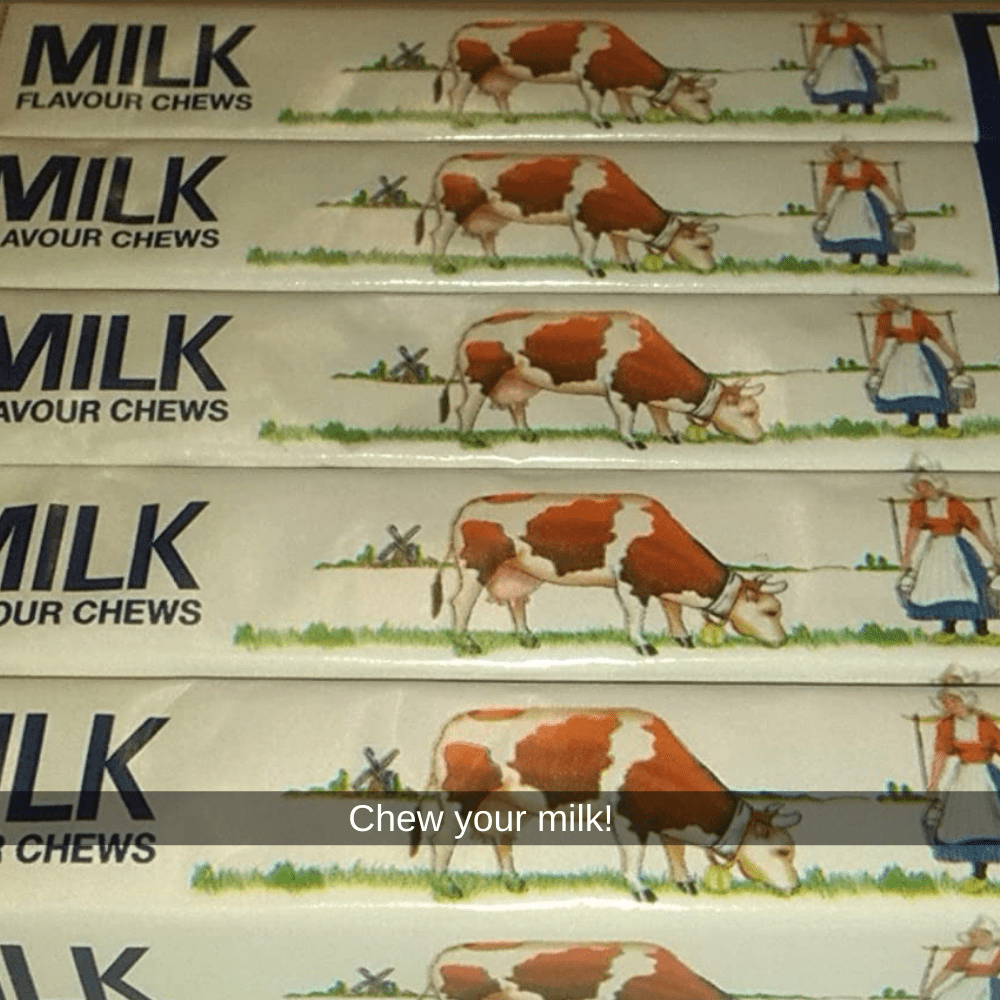 But these, wow! They must really taste of…calcium. But that was also the reason these were so popular at one point in time. They were considered a really affordable source of nutrition and a great way for picky children to get their vitamins.