Kitchen Nightmares: 40+ Outrageous Chef Scandals
By Luisa K November 15, 2022
---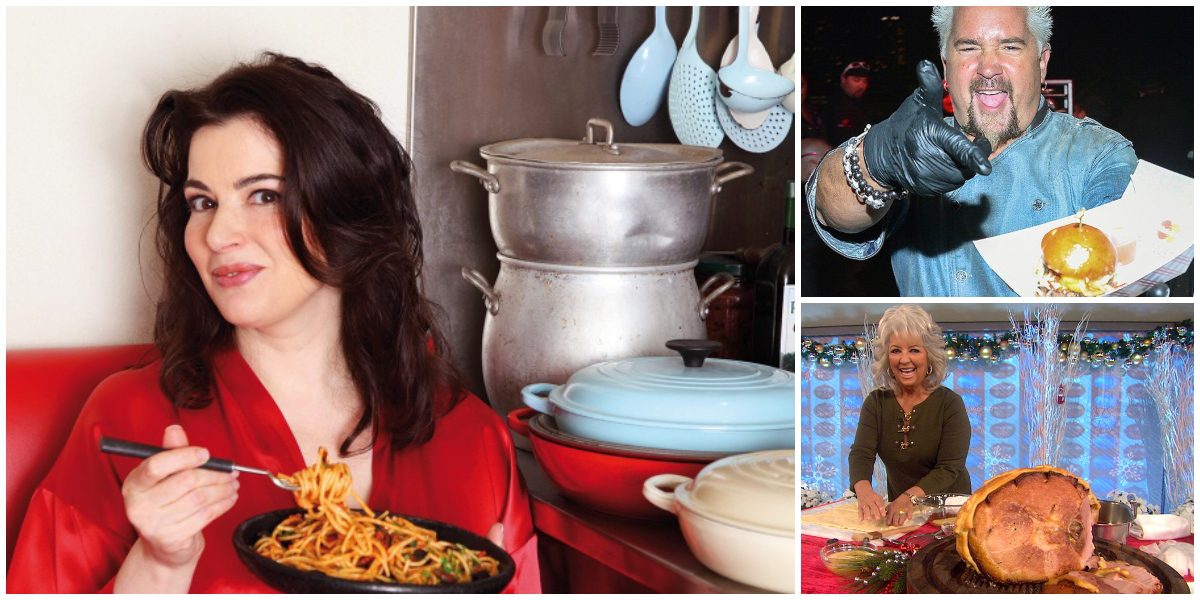 The last decade has seen a rise in the use of the term "celebrity chef." Television chefs have become famous celebrities in their own right, and with it, they've brought along their own unique type of A-lister scandals. We all know that things can get a bit heated in the kitchen at times, so we're aware that life as a celebrity chef isn't all cakes and frosting! But it turns out that these well-known television chefs are just as talented at conjuring up their dramas and shocking scandals as they are tasty culinary creations. Behind their jolly and friendly personas, there are a multitude of scandals, lies, and shameful moments! Perhaps what makes these chef scandals so surprising is that most of these television chefs are the people you'd least likely expect to be involved in such dramas! Of course, that's what makes it all the more entertaining.
Gordon Ramsay's Kitchen Nightmares
Despite being critiqued and laughed at for the monstrosities they serve up in their kitchens at times, some Kitchen Nightmares contestants don't actually want Gordon Ramsay's help or advice. A 2013 episode featuring Amy's Baking Company in Scottsdale, Arizona, saw Ramsay do something he had never before done – storm out of the restaurant he was trying to help!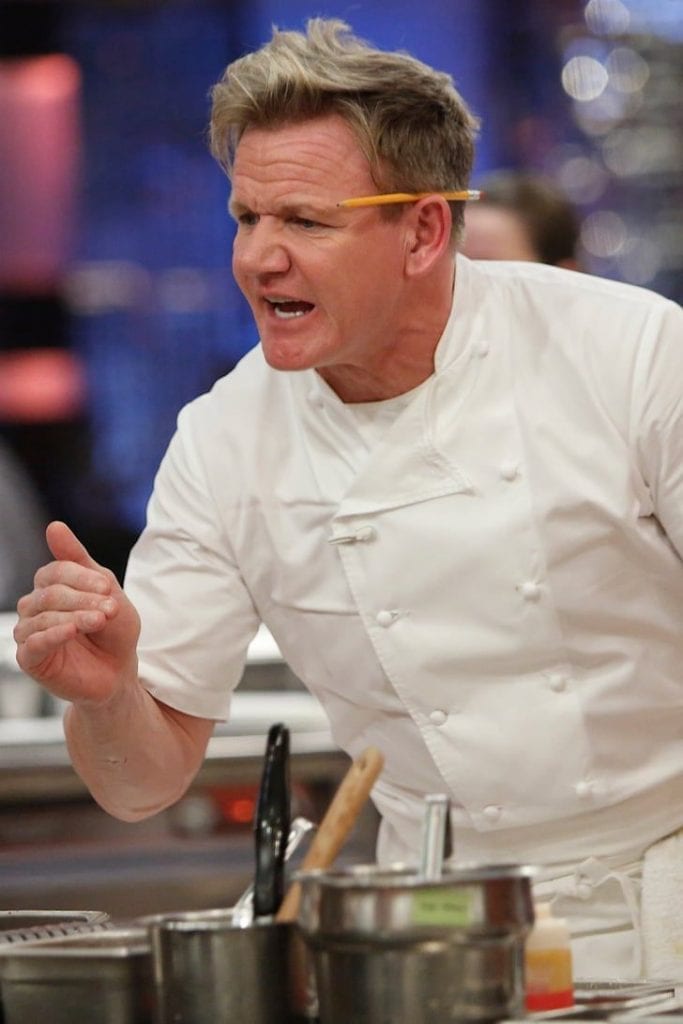 But the drama surrounding this 2013 episode continued for another two years when the restaurant announced its closure, which they stated was nothing to do with their public problems involving the British chef. It came to light that the restaurant owners Amy and Samy Bouzaglo had both previously served time in prison. Later that year, Samy also accused Ramsay of sexual harassment towards Amy, and he supposed all other restaurant owner's wives too. The Kitchen Nightmares team denied the allegations.
Jamie Oliver's Death Threats over Paella
Even when you're one of the world's top chefs, you have to be careful about altering famous dishes from other cultures. Jamie Oliver discovered this when he added chorizo sausage to a paella dish he was making. Paella is a Spanish dish consisting of rice and fish. The Spaniards did not take kindly to Jamie's sausage surprise!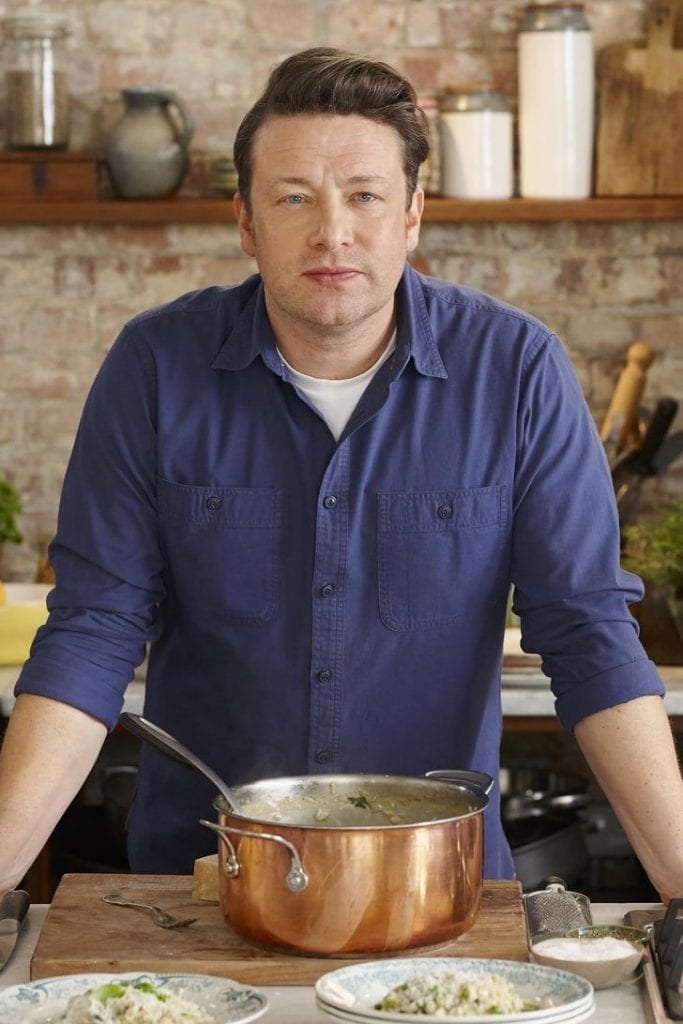 Spanish viewers came forward with a strong hatred for the British chef, which has rarely been seen before. There were death threats, and everything aimed at Jamie from the enraged Spanish. Jamie was working on other major projects at the time, but the 'sausage versus the Spaniards' storyline took over the headlines for weeks. Confused by the outrage he had caused, he concluded with: "For your information, it just tastes better with chorizo."
Ina Garten
Ina Garten, the sweet little old lady from Barefoot Contessa, isn't the kind and caring granny we imagined her to be. Things got a little uncomfortable when the TV personality reportedly turned down two requests from the Make-A-Wish Foundation. Garten, who is worth approximately $50 million, declined two invitations to meet with a 6-year old, leukemia-suffering fan who watched her show in bed.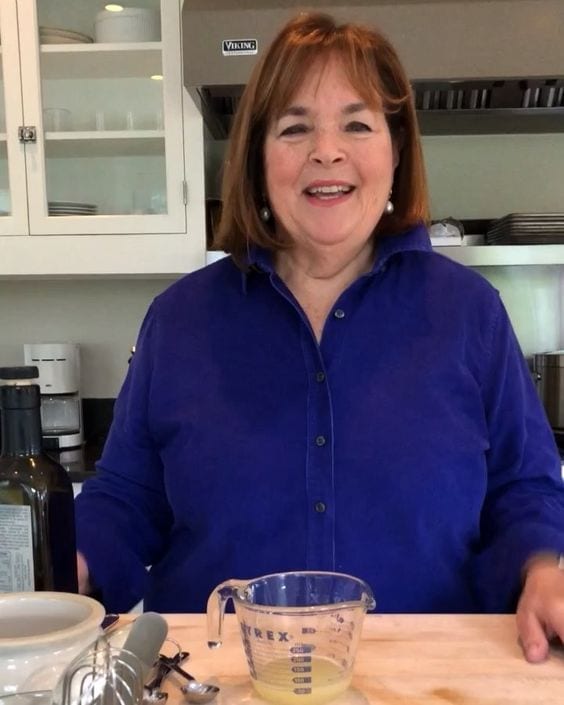 The story soon hit the headlines, and it made Garten look very bad. Subsequently, Ina reached out to the family, gesturing an apology by offering the little boy the chance to visit her on the Food Network. Unfortunately, it was too late to fix things by this point. The father of the little boy declined her offer so as not to confuse or disappoint his son further.
Paula Deen Hid Her Diabetes
Paula Deen shocked the Food Network viewers and her fans when she finally exposed that she had been diagnosed with Diabetes Type 2. Had she have worked in any other industry, this would neither have come as quite a shock nor would it have been considered such a scandal.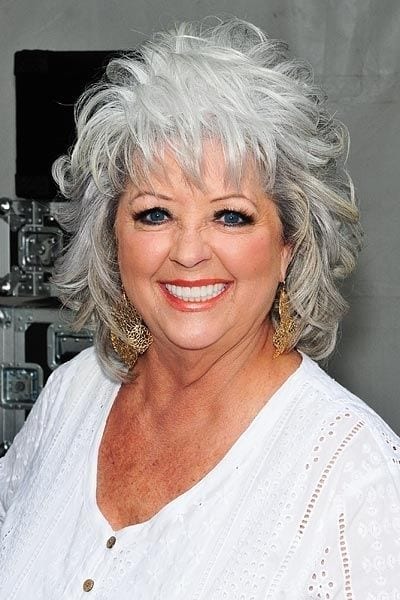 However, seeing that she is a fried-food loving TV chef, whose diabetes results from her unhealthy diet, she could have been more forthcoming with this revelation! It's not that diabetes prevents you from having a career or earning money, but at the time, people believed that Deen had been secretive about her condition so as not to lose viewings, work contracts, or money!
L'ubomir Herko
Drugs are a big part of the entertainment world, and celebrity chefs are certainly not exempt from that. When L'ubomir Herko was interviewed for a Slovakian television show, Telerano, in 2016, the cameras got more than they bargained for.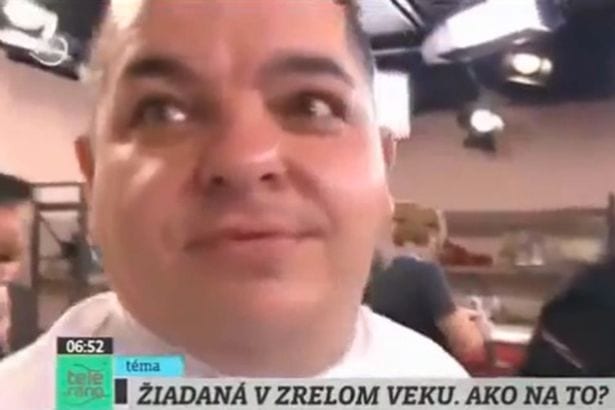 Just as the cameras were supposed to cut to the kitchen, Herko claimed he wasn't ready, but the cameras caught him snorting what appeared to be cocaine with a credit card. The Slovakian chef denied the claims, but the public felt strongly enough about it that they wanted him removed from the cooking show.
Mario Batali Skips the Tips
According to the scandals Mario Batali has found himself in over the years, it seems that the chef isn't a nice person to work for! As well as being accused of sexual assault and harassment, Batali was also the center of a tipping scandal, which involved him and other former employees.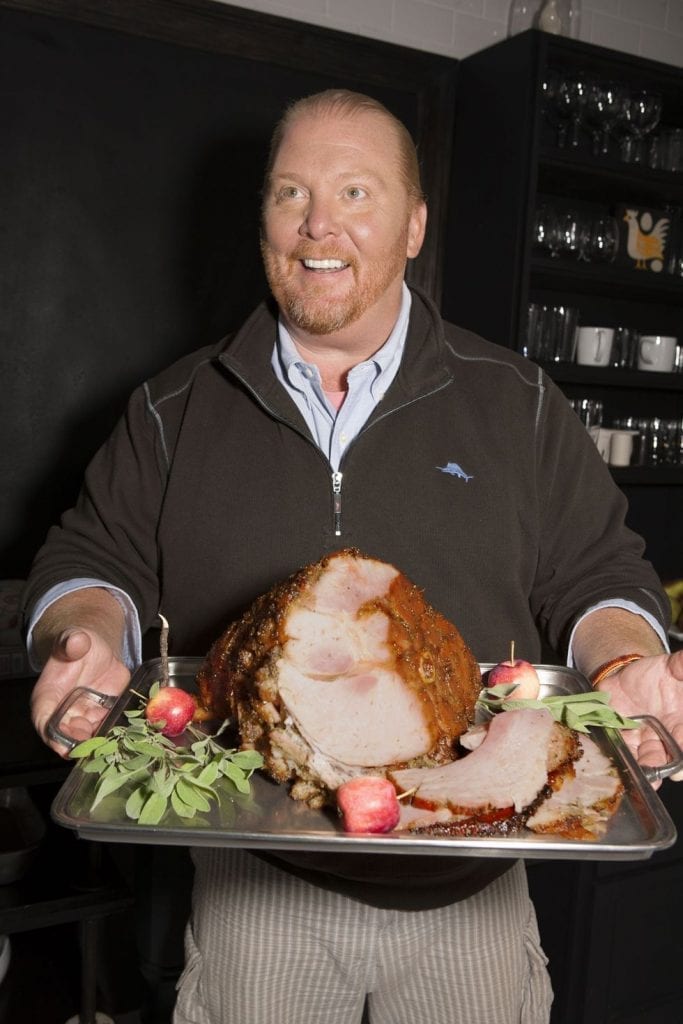 In total, 117 of Mario's former employees took out a lawsuit against him, which accused him of stealing four to five percent of tips so that he could pay the restaurant sommeliers. These tips, however, should have gone to the waiters and waitresses. After years of conflict, the lawsuit was finally settled in 2012. Batali had to pay a staggering $5.25 million to the 117 employees he'd scammed, as well as any other staff member affected.
Paula Deen's Racial Slurs
It seems that Paula Deen was more open and frank about her use of racial slurs than she was her diabetes diagnosis. In 2013 she revealed that she had used the "N" word in the past but that she hadn't used it in years. The chef issued a video apology online, after which her fans were quite happy to forget all about it.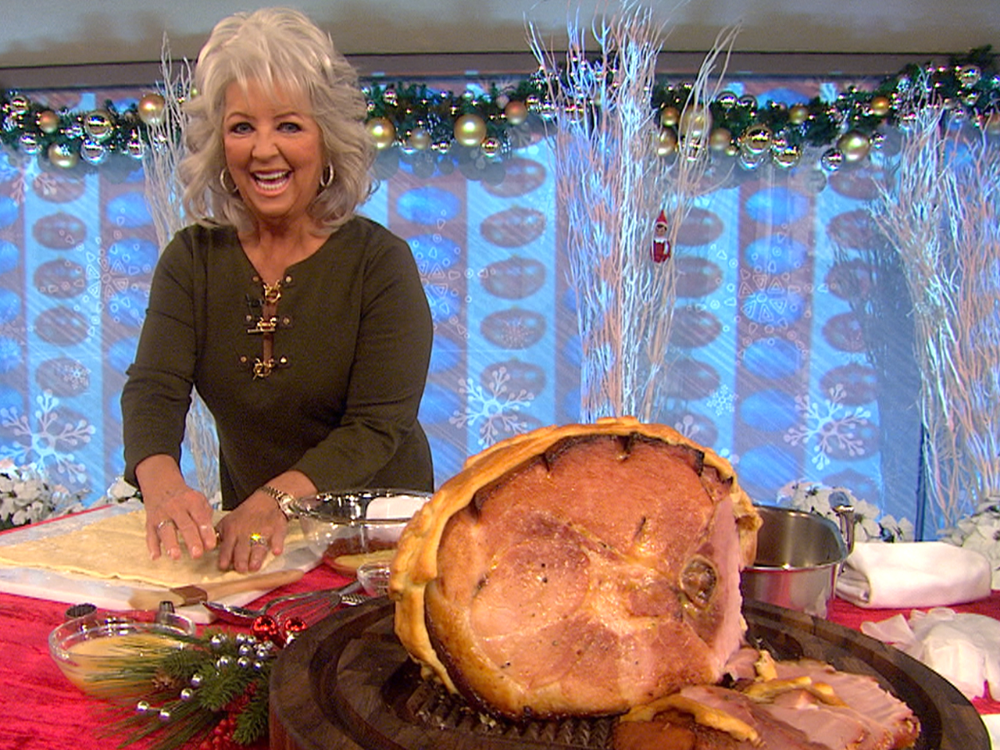 Yet her company was still continually trying to defend her, which seemed to drag out the story in the headlines. They defended her on the basis of her age and the era in which she was born, explaining how white people lived very separate lives to black people. They shamefully made it sound as though Deen's revelation had changed racism history!
Giada De Laurentiis Doesn't Eat Her Own Food
The mystery as to how Giada stays so slim after eating so much delicious food has been solved. If you ever watched Giada's Weekend Getaways and believed that her leisurely bike rides were enough to burn off the thousands of calories she was eating a day, you were wrong! A few years ago, a source revealed to Page Six that Giada De Laurentiis refuses to eat her own food.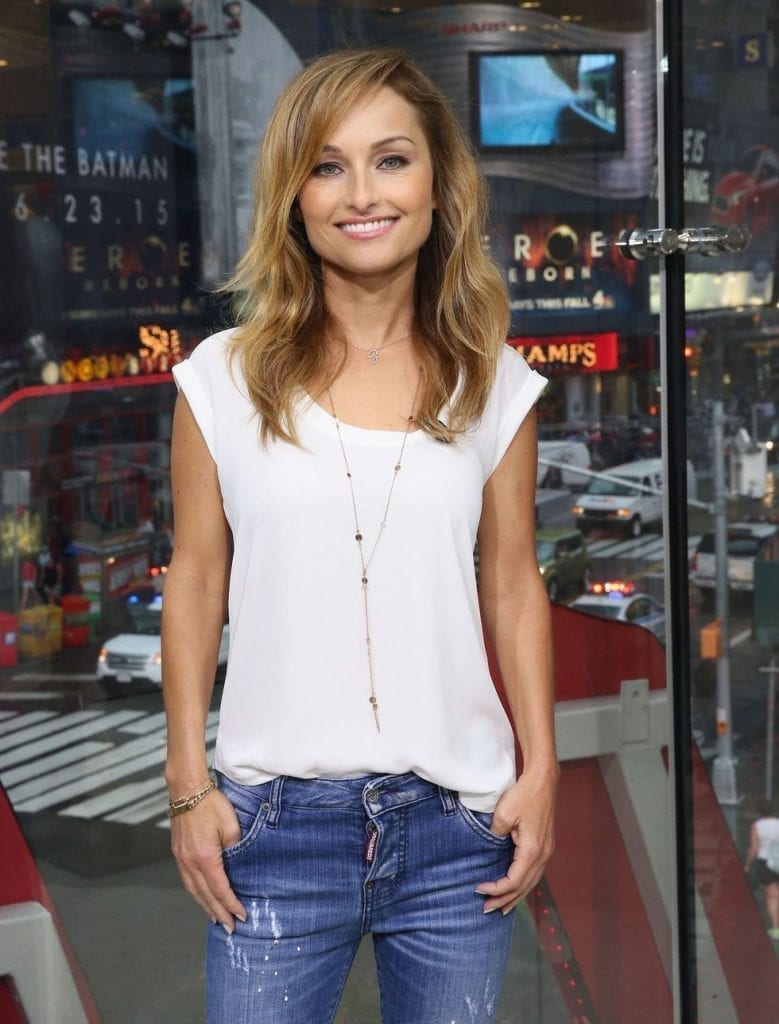 That's right! Giada doesn't actually eat her own food. Considering other scandals she has been involved in, this isn't the worst, but it is certainly misleading all the same! It turns out that after she takes a mouthful of food, the camera cuts, and she spits out the food into what's called a "dump bucket."
Geoffrey Zakarian
Geoffrey Zakarian comes across as one of the calmest and friendliest chefs on the Food Network. So it always makes it more surprising when you hear somebody like that being in the center of a feud between him and his employees. But he actually found himself in a legal dispute against him and over 150 of his former employees.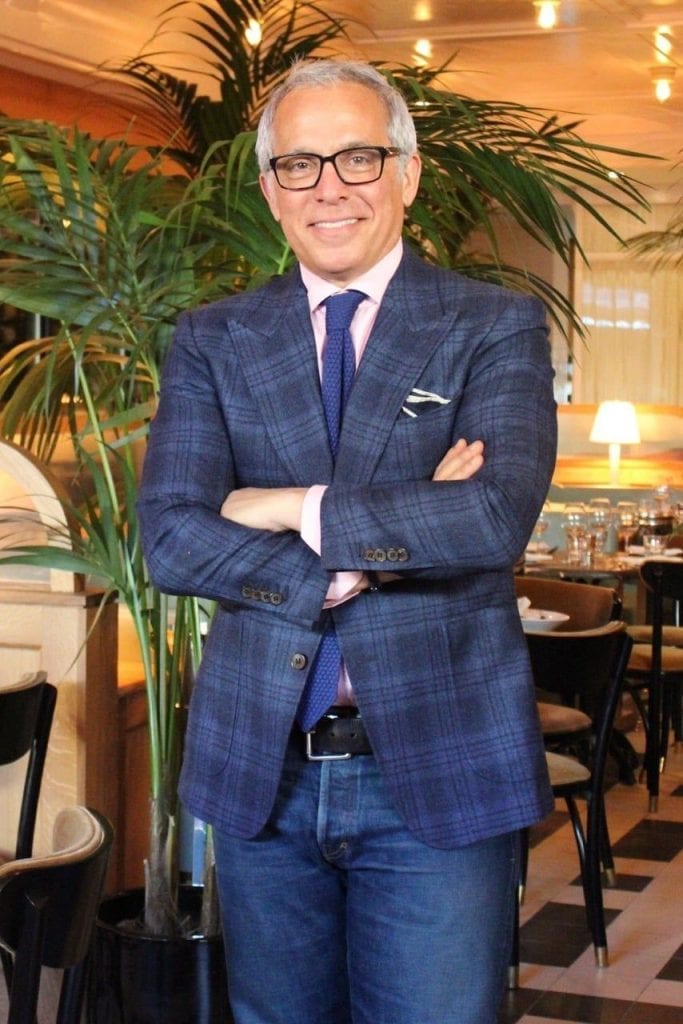 It emerged that not only had Zakarian tried to get out of paying his employees the overtime they were owed; he had also submitted false pay records in the hope of avoiding paying them what was actually due to them. To top it off, he also allegedly tried to charge his employees for meals they hadn't actually had. In total, the damages owed to these employees worked out about $1 million!
Michael Symon
A married Michael Symon got himself into hot water in 2014 when he shared a photo of himself with Chrissy Teigen sitting on his lap. The photo was taken at a public beach volleyball tournament to benefit the Armed Forces Foundation.
Posing in this position for a photo was a big enough mistake. The second mistake was when he posted the photo on social media. People were quick to comment, labeling him a "pig" and a "bad husband." He responded that his wife, Liz, was actually there and that Chrissy Teigen was "just a good friend."
Giada De Laurentiis's affair
Giada De Laurentiis was involved in another scandal when rumors circulated in 2014 that she was having an affair with Bobby Flay and John Mayer. This was around the same time that she announced she was divorcing her husband of eleven years.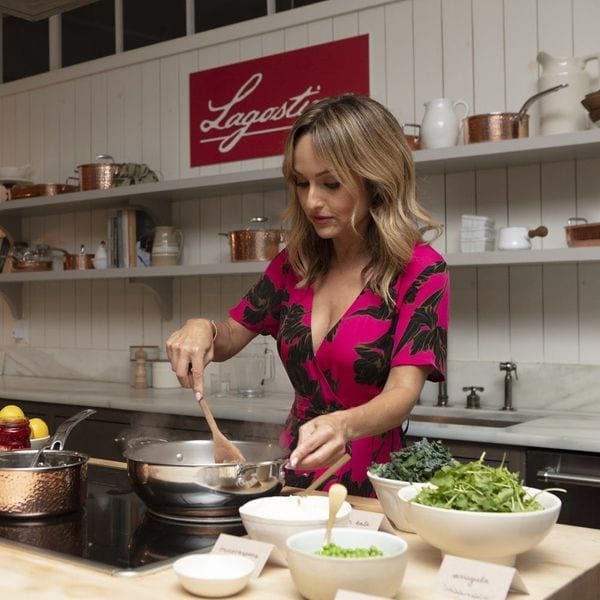 Although Giada denied the cheating rumors, the circumstances were suspicious. Her divorce came around about the same time that Bobby Flay and Stephanie March's separation, which only added fuel to the fire. She denied claims that anything had or would go on between her and Flay, stating that they were very good friends but didn't see anything happening because she was smarter.
Guy Fieri
Off-camera it has been claimed that Guy Fieri is not very friendly! In fact, he is known for making a lot of sexist and homophobic comments. He has a reputation for making inappropriate comments about women and giving them reality checks.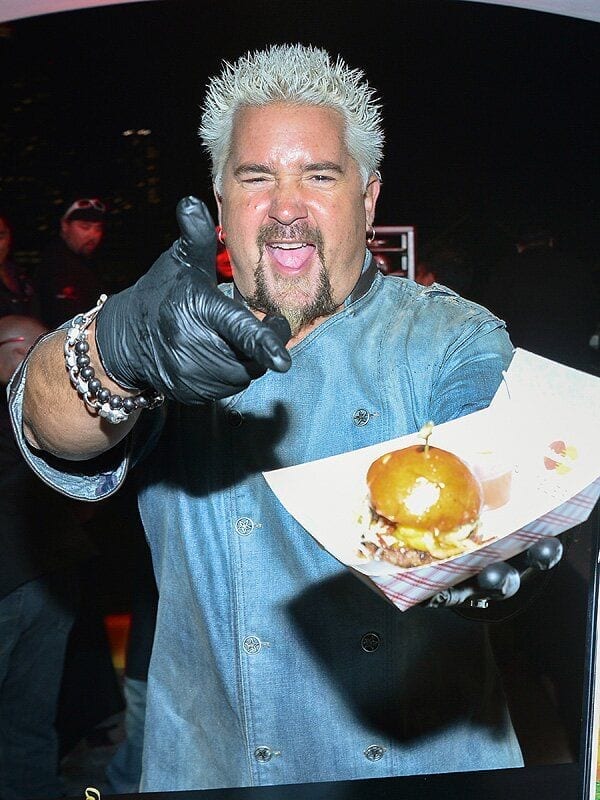 Fieri has also made himself unpopular among the LGBT community. The first case was when he referred to two male restaurant owners as "life partners." He was also reported to have said, "You can't send me to gay people without warning! These people alienate me!" From that point onwards, show bosses were told to look for homosexual references in the interview process.
Anne Burrell
Anne Burrell has directed some of her own shows on the Food Network. She also appeared on Iron Chef America. What people may not be aware of is how she discriminates against her female employees. Things got serious in 2009 when she was charged with alleged discrimination against women at Centro Vinoteca.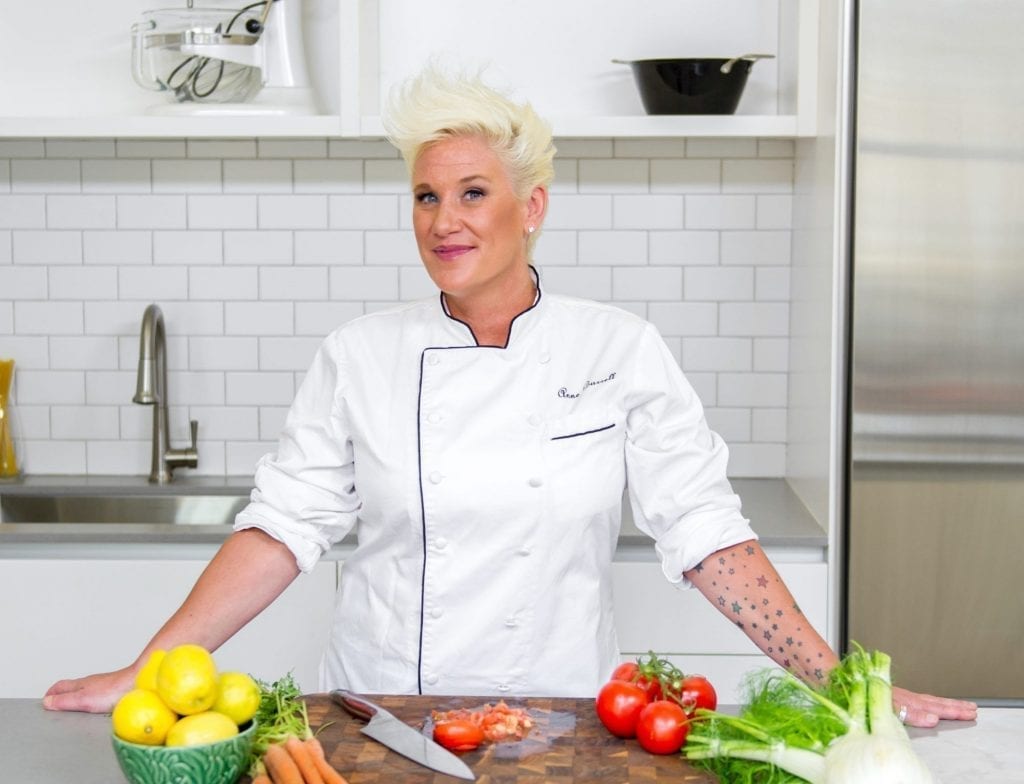 Burrell was accused of openly discussing their private lives, making negative comments about her female employees' bodies, and calling them horrible names. These women began to file complaints about her, and it is said that they were able to come to an agreement outside of court.
Robert Irvine
Everybody lies on their resume to some extent, and clearly, Robert Irvine is no different. The only difference is that when you're in the public eye, you should know that these little tricks don't stay secret for long. Robert Irvine's CV was impressive, to say the least!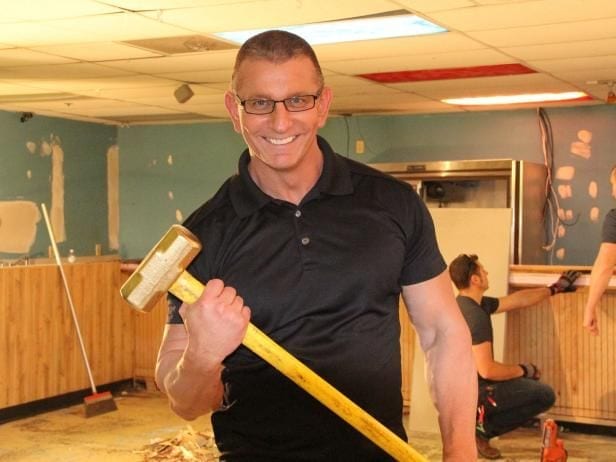 According to Irvine's resume, he had started working as a chef, aged 15, for the Royal Navy. He was also said to be very good friends with Prince Charles and had cooked for four US presidents. This was until 2008 when Irvine was exposed for dramatically inflating his CV. He was temporarily replaced on Dinner Impossible but reinstated later on.
Ree Drummond
Ree Drummond's actions in The Pioneer Woman landed her in a lot of trouble. During an episode in the second season, racist Ray was preparing a meal of chicken wings for her and friends. The episode detailed her prepping sharp Asian chicken wings for the dinner.
All was well until Ree took the wings over to the oven when her guests seemed confused over why they were Asian chicken wings. Drummond then said, "I'm just kidding, I wouldn't do this to you." She then replaced the Asian wings with American chicken wings. It was not until five years later than the episode got deleted after several complaints.
Sandra Lee
When recreating dishes from other cultures, you have to be very careful not to offend the nationality or the symbolism of the food. In 2009 everybody came down hard on Sandra Lee when she attempted to bake a Kwanzaa cake. In the process, she ended up insulting many people!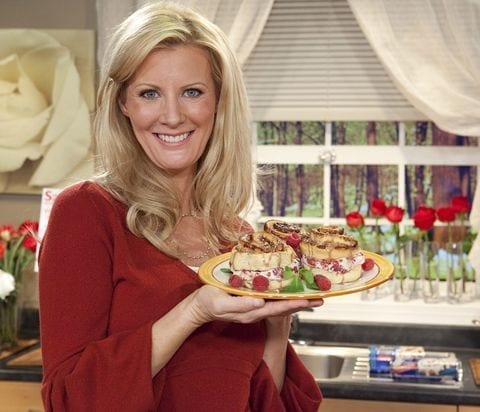 Not only did the look of the cake appear terrible, as was the way it probably tasted, but she also aggravated the situation further by dedicating the cake to Kwanzaa. Black power activist Maulana Karenga organized the festival of Kwanzaa. Critics argued that Lee had made the cake without any understanding of what the tradition was actually about.
Andrew Zimmern
In 2009 after Tyler Florence guest-starred on the short-lived reality show, Momma's Boys, Andrew Zimmern felt the need to step in and say something. Andrew Zimmern, the host of Bizarre Foods, felt the need to call out Florence as the "least talented chef ever." The Bizarre Foods host wasn't impressed by Florence's performance and even went as far as writing about it on his blog.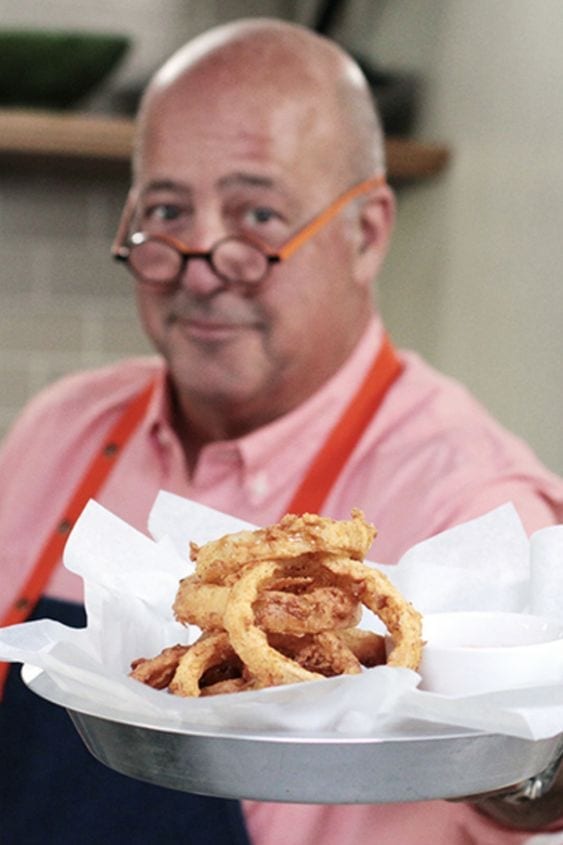 He wrote: "Monday's episode featured the world's least talented TV chef, Tyler Florence, once again churning out the questionable cooking advice and then leading the ladies through a menu of the Mom's fave recipes. Watching Florence wolf down the food, stare and ogle every [expletive] that strolled by his cutting board and play the role of local TV stud was high-comedy of the highest order." Ouch!
Tyler Florence
After Andrew Zimmern insulted Florence and entitled him as "the least talented chef on TV," Tyler Florence wasn't going to take that little comment lying down. Tyler took to Facebook to share his response. "Normally, I have pretty thick skin when it comes to blogs and what people think. It is a free country after all, but this guy Andrew Zimmern, the guy who eats dried camel [expletive] for a living, has decided to dis my life's work…"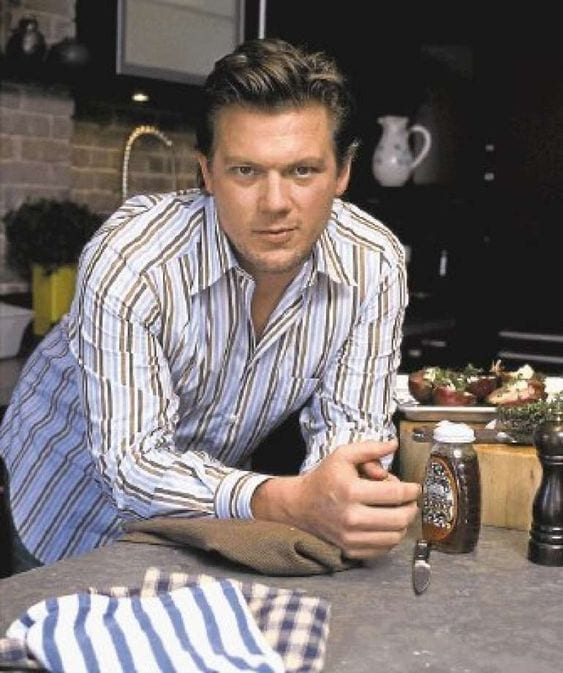 Florence added: "I guess it's hard to have a sense of humor when you're on your 10th take of eating Yak [expletive], smiling to the camera, wondering where your life went wrong." Then just after signing off from this very public shaming of another celebrity chef, he requested an end to TV chefs shaming one another.
Bobby Flay
During an episode of Iron Chef in 2017, jury member Bobby Flay shocked viewers, contestants, and the Food Network with an announcement nobody knew was coming. Full attention was on the shirt Flay was wearing on the episode in question. The shirt said: "This is my last ever Iron Chef battle ever."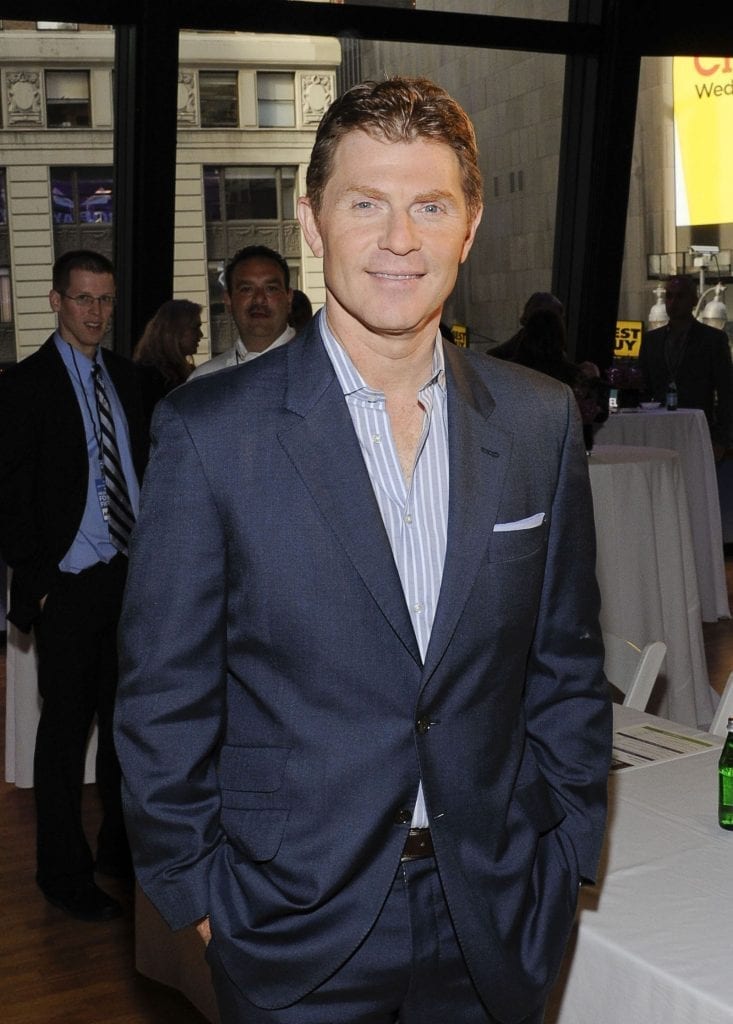 Shortly afterward he claimed that it was just a joke, and he wanted to shake things up on the show a little. However, by the next year in 2018, it was evident that he wouldn't be returning to the show. His workload was too much, and he just didn't have the time to judge Iron Chef battles as well.
Nigella Lawson
With her soothing voice and heavenly culinary creations, it's difficult to believe that Nigella Lawson could end up wound up in any kind of scandal. So it came as quite a shock when it was revealed that Lawson had been using cocaine. The situation got kind of messy and involved Lawson, her now ex-husband Charles Saatchi and her two former assistants, sisters Francesca and Elisabetta Grillo.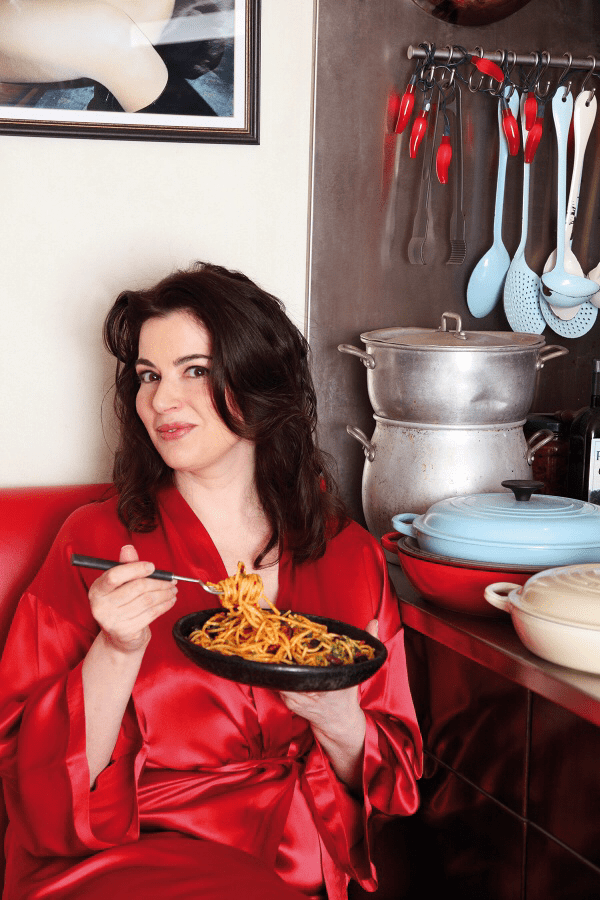 Lawson claims that her ex-husband had set out to ruin her, which is why he portrayed her as a habitual cocaine user. The issues started when she took her two former assistants to court for using her credit cards, which Nigella had begrudgingly allowed in order to keep her cocaine use a secret. The assistants later stated that Lawson and Saatchi had allowed the assistants to buy cigarettes for their children and allowed them to smoke weed! Nigella has been trying to fix her life and career ever since.
Pat and Gina Neely
There's something really sweet about couples who work together. It leads us to believe that couples who work together stay together, which seems to be the case with the exception of Pat and Gina Neely. Pat and Gina were the loveable husband and wife team who hosted the Down Home with the Neelys show.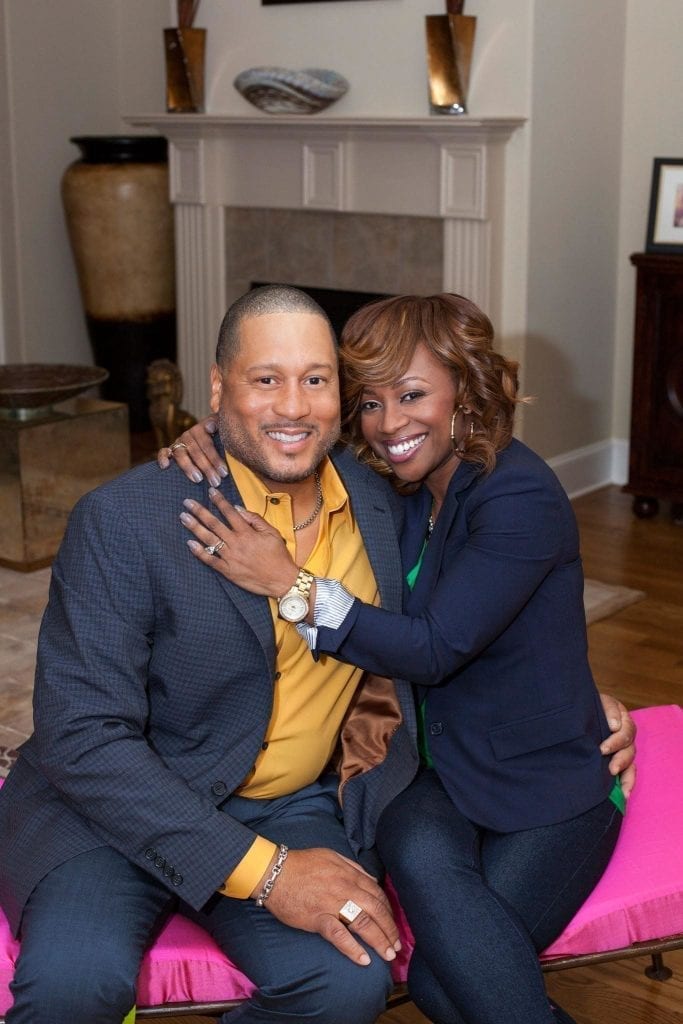 Even while they were doing the show, there were reports that the couple actually hated each other in real life. In 2014 the couple split after twenty-three years of marriage. Gina filed for divorce from Pat and later went on to say that she had planned to divorce him before they started their show. It turns out that Gina never wanted to do the cooking show and that they only stayed together because of its success.
Graham Elliot
Back in 2012, the former Iron Chef candidate faced big legal issues with his employees regarding the way he handled their tips. One of Elliot's former waiter's – Gregory Curtis, filed a lawsuit against the chef, along with the help of thirteen other former employees.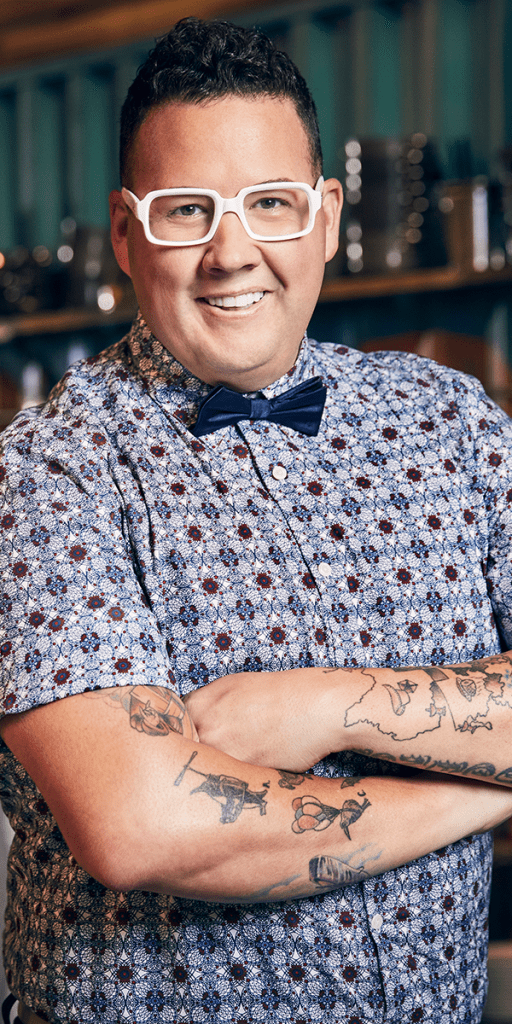 According to his former staff, Elliot would make his employees bundle their tips, which would then be shared out. Another issue was that these tips would be shared out among areas that wouldn't usually be funded by tips. Graham Elliot didn't deny or argue with these allegations and settled matters with his former employees outside of court after being sued.
Rachael Ray
This celebrity chef scandal is an interesting one because it involves Rachael Ray, Beyonce, and Bey's song "Sorry" from her Lemonade album. So how did this come about, you may be wondering? Well, when Beyonce released "Sorry," it was thought that it was about husband Jay-Z's affair with Rachel Roy, the fashion designer.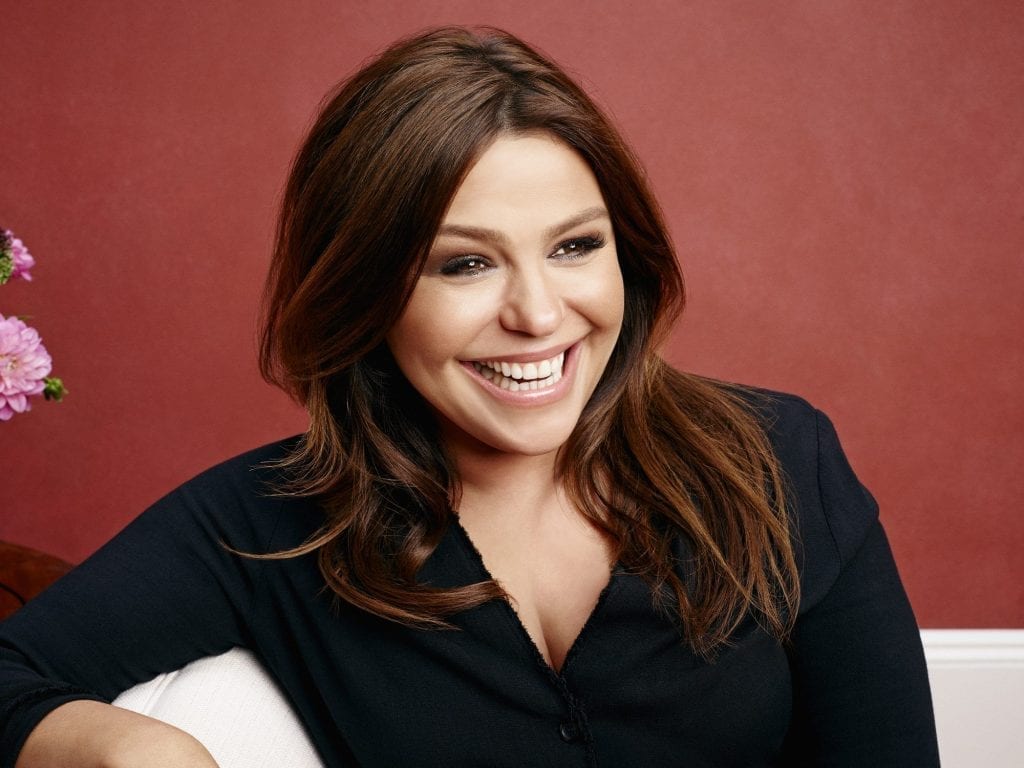 Fans got confused and believed that chef Rachael Ray was Jay-Z's other woman. It's understandable, seeing as the names of the two women are very similar. Unfortunately, Rachael Ray received a lot of hatred and strong tweets from people who mistakenly thought it was her who had been having an affair with Bey's husband.
Marcela Vallodolid and Paul Hollywood
The Great British Bake Off is a popular cookery show in the United Kingdom, and so Food Network executives decided that they wanted a slice of that cake too. So the American version of The Great British Bake Off was born, and Marcela Vallodolid was hired to fill Mary Berry's place in the US show.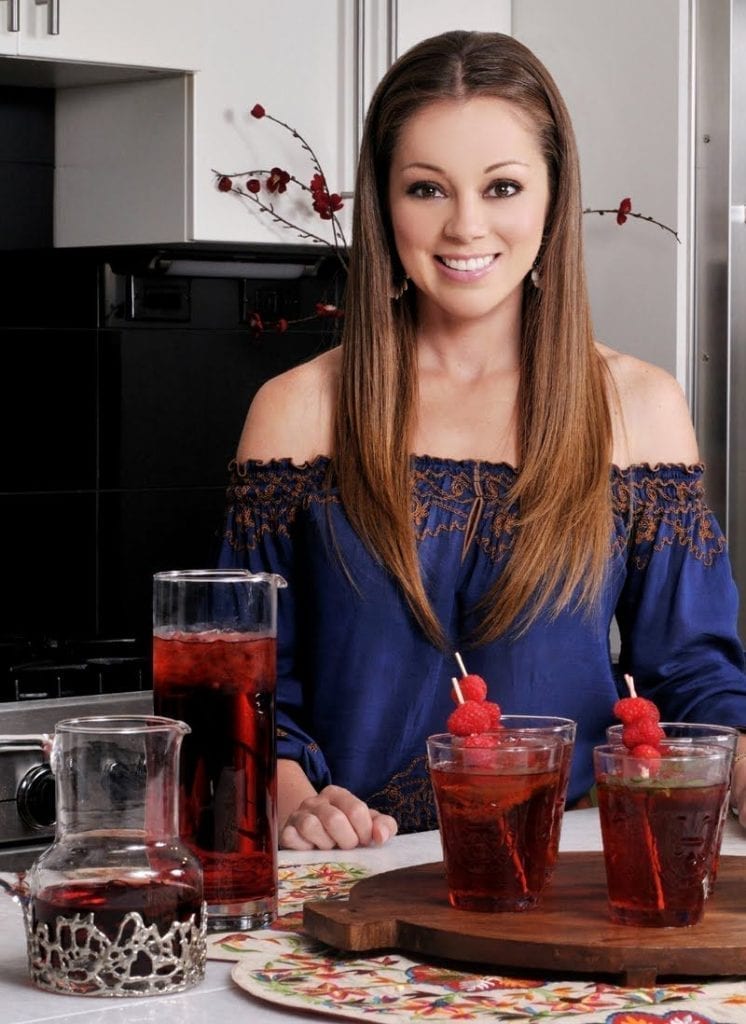 While still in the first season, the show started going horribly wrong! Rumors of an affair between Vallodolid and Paul Hollywood began to circulate. The fallout from these rumors almost ended Hollywood's marriage and ruined the reputation of the show. Due to all the scandal surrounding the show, Food Network decided not to continue into a second season.
Cat Cora
Cat Cora's drunken mistake put an abrupt end to her culinary career. Iron Chef star Cat Cora found herself in deep trouble when she was caught driving under the influence. Although she managed to escape going to jail, her career suffered as a result.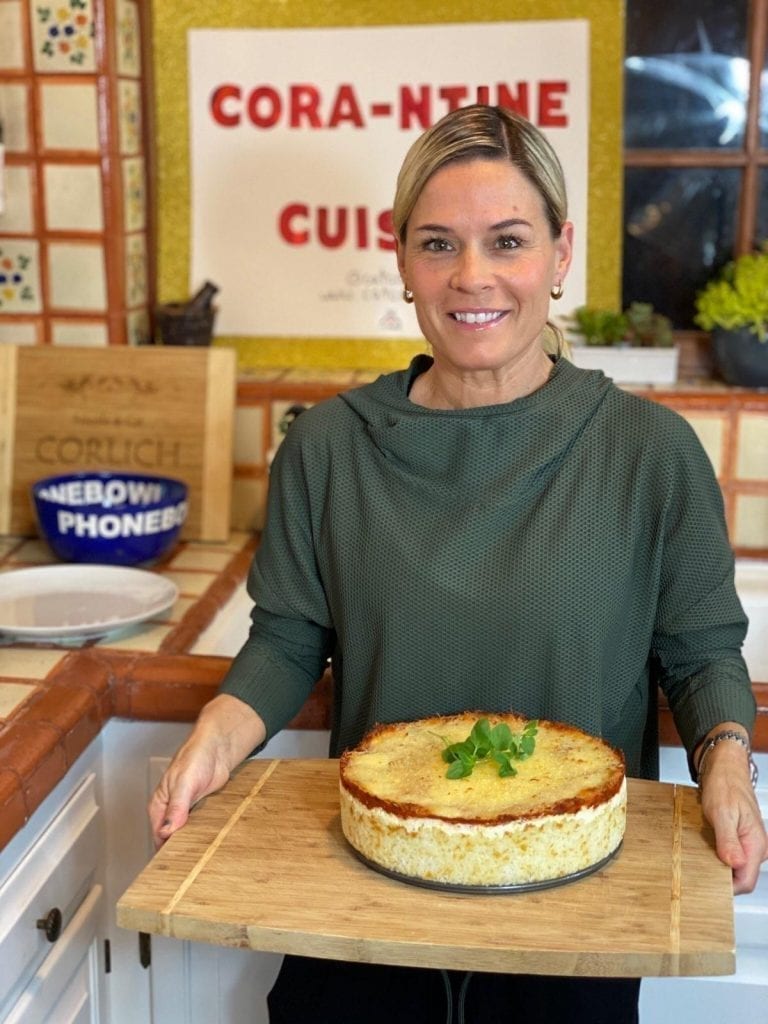 After cops found Cat Cora drunk behind the wheel of her car after rear-ending somebody else's car, the star told them that she'd had three bottles of beer. However, the breathalyzer showed otherwise. According to the alcohol levels found in her blood, Cora was found to be more than two times over the legal limit!
John Besh
Things turned ugly for John Besh when no less than twenty-five of his female employees came forward, accusing him of sexual harassment in the workplace. According to his employees, harassment was a common occurrence in the Besh Restaurant Group.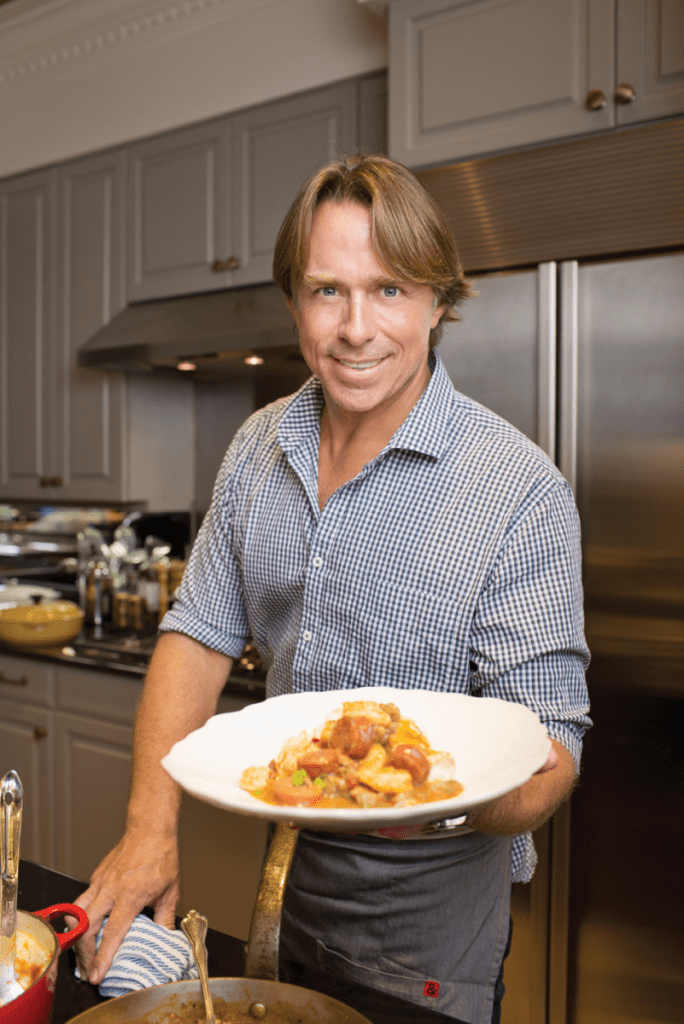 After these allegations surfaced, Besh was edited out of the Iron Chef that he had filmed in 2017 and aired in 2018. This wasn't the last of it. Another of his employee's claimed she's been having an affair with the married John Besh. This drama led to him being edited out of both Top Chef and Iron Chef as a result.
Ant and Dec Prank Gordon Ramsay
Back in 2014, British pranksters Ant and Dec played the best joke on Gordon Ramsay. As part of their Saturday Night Takeaway show, they pretended to be a father and son maintenance team working on Ramsay's dressing room. What Gordon didn't know was that the setup for American Masterchef was all false and part of the comic duos' plan.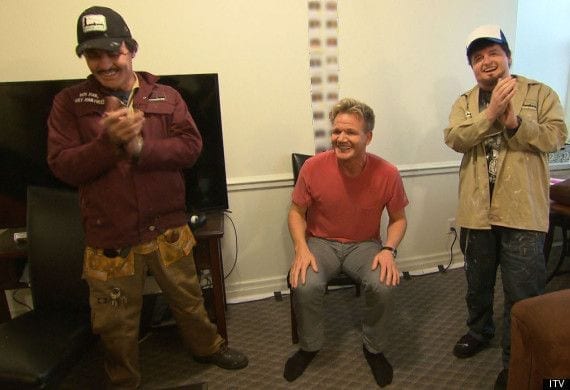 The clip shows Ramsay return to his dressing room to find "Yan and Yan" (Ant and Dec) fixing his door. The next few minutes, see them really test his patience until he snaps. After witnessing Ramsay becoming increasingly infuriated, the comedians revealed their true identities. Gordon did find the funny side eventually, but the fact that millions of people have laughed at his expense through watching this clip is perhaps not so funny.
Juan-Carlos Cruz
Cooking trouble doesn't get more serious than this! Juan-Carlos Cruz, former host of Calorie Commando and Weighing In, was discovered in a setup plot to have his wife killed while at the height of his career in 2010.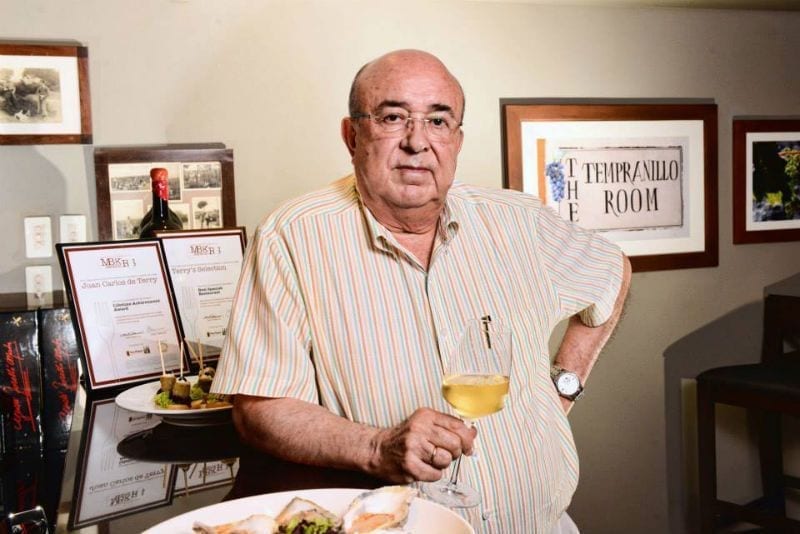 Cruz was arrested for hiring two men to kill his wife. He pleaded no contest to the charge of soliciting murder, which meant that he escaped being charged with attempted murder. His bail cost was fixed at $2 million, and his nine year prison sentence began after his conviction.
Joshua Adam Garcia
Contestant Joshua Adam Garcia, who went by the name "JAGS", ended up looking quite stupid when he was forced to quit Next Food Network Star. JAGS was a contestant on the third season of the show, who was exposed for lying about pretty much his entire life up until appearing on the show.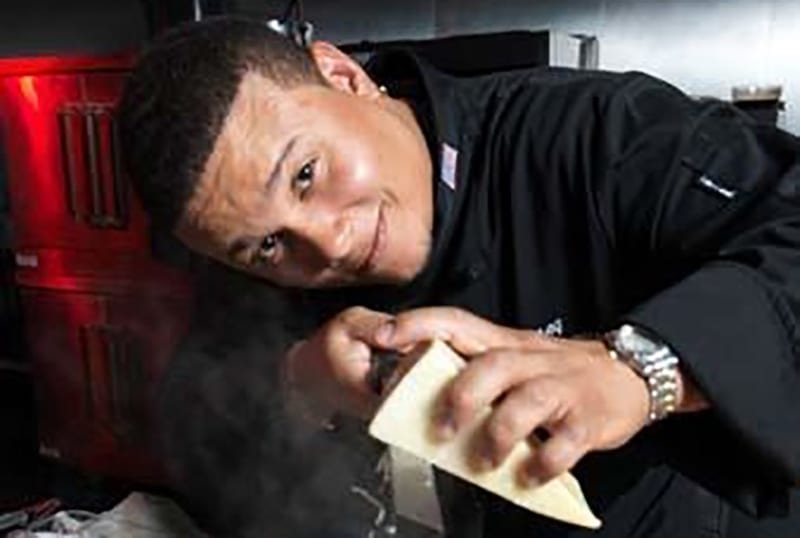 He was caught out for lying about his service in the US Military, and he had lied about graduating from the New York Restaurant School. Against what he had claimed, he wasn't a standing corporal and had actually never been in combat. Not only did he lose his place as a contestant on the cooking show, he always offended a lot of people for claiming to be part of the military when in fact, he had never been!
Wolfgang Puck
It goes without saying that Wolfgang Puck is an excellent chef, which is why it seemed strange that the Better Business Bureau only gave him a B-rating. There had been no complaints and no bad reviews about his restaurant, and so the situation seemed suspicious.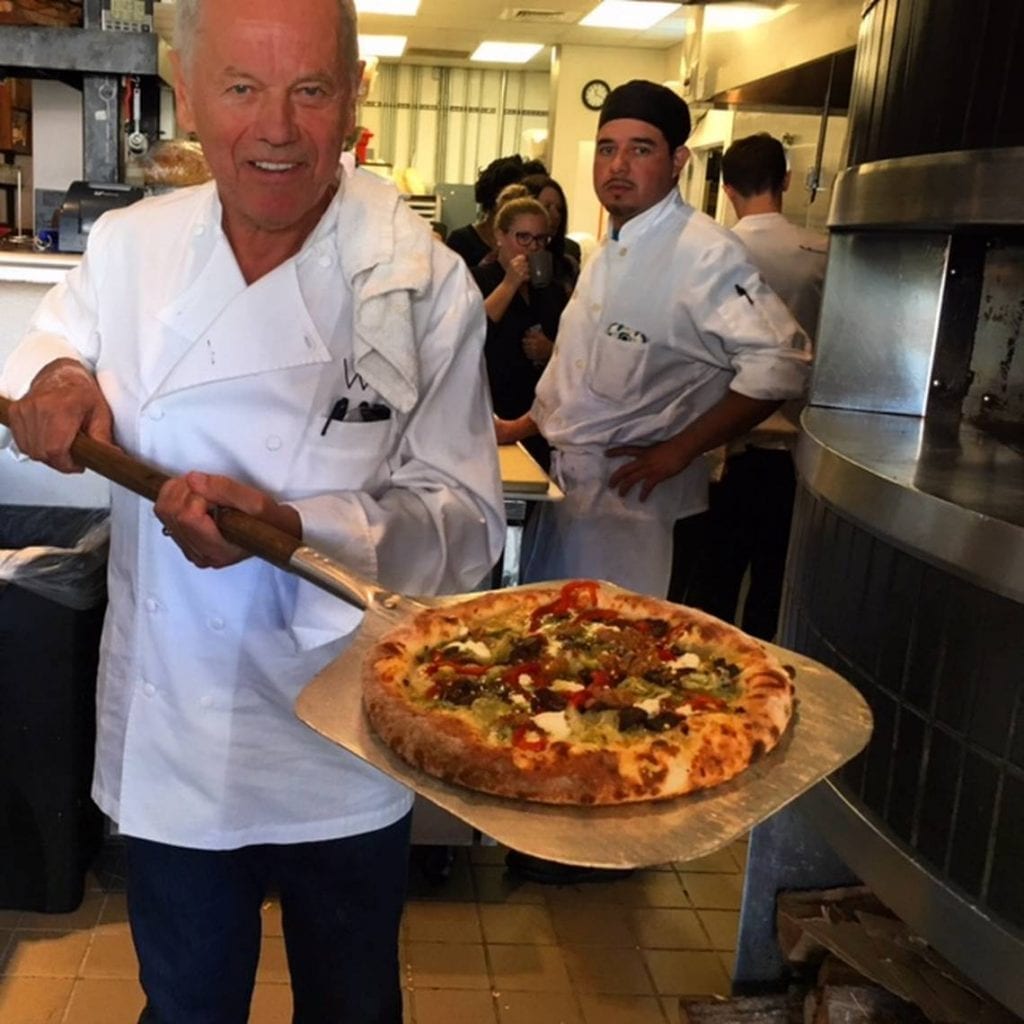 David Lazarus, a Los Angeles Times reporter, was quick to pick up on this. The reporter got in touch with the chef to ask what was going on. Puck's reply revealed Better Business Bureau's dirty little secret. Everything was fine, and there were no complaints, but he could only be awarded a B-rating because he hadn't paid them extra for a higher review! Sneaky!
Anthony Bourdain Supported the Clubbing of Seals
It's good to have your own opinions at times but not when they are pointless and portray you as plain barbaric. Anthony Bourdain got himself into more and more problems over his outspokenness regarding the clubbing of baby seals. The hunting and clubbing of baby seals for their fur is a barbaric practice and very controversial.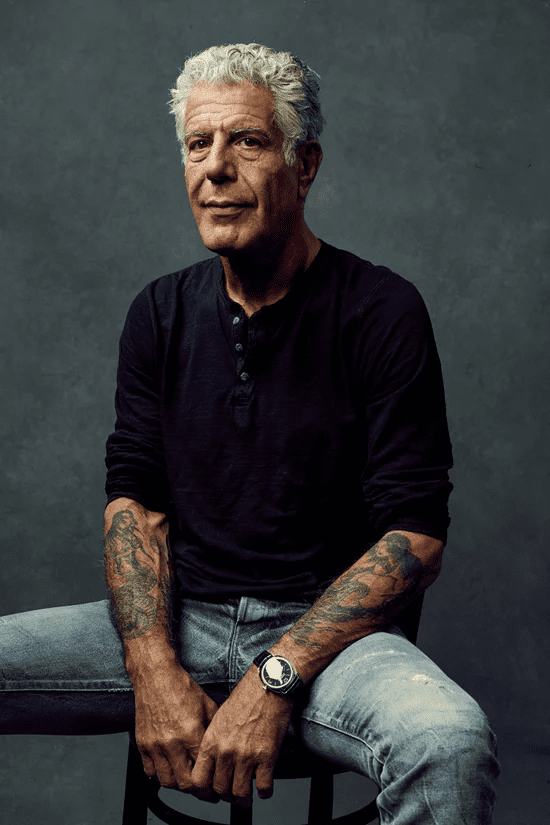 In 2013 numerous celebrities and celebrity chefs signed a petition to boycott Canadian seafood so as not to support this cruel practice. Of course, Bourdain opposed the petition, claiming that ending the practice was an attempt to destroy entire communities in Canada. Animal activists got involved and the chaos escalated but what most people had a problem with was Anthony's cluelessness regarding the entire issue and campaign!
Bobby Flay's Divorce
Bobby Flay's divorce was as multilayered as a seven-tier cake! Not only did news of his divorce come to light after speculation that he was having an affair with Giada De Laurentiis, his then-wife Stephanie March accused him of being involved with plenty of other women, even if he wasn't having an affair with Giada.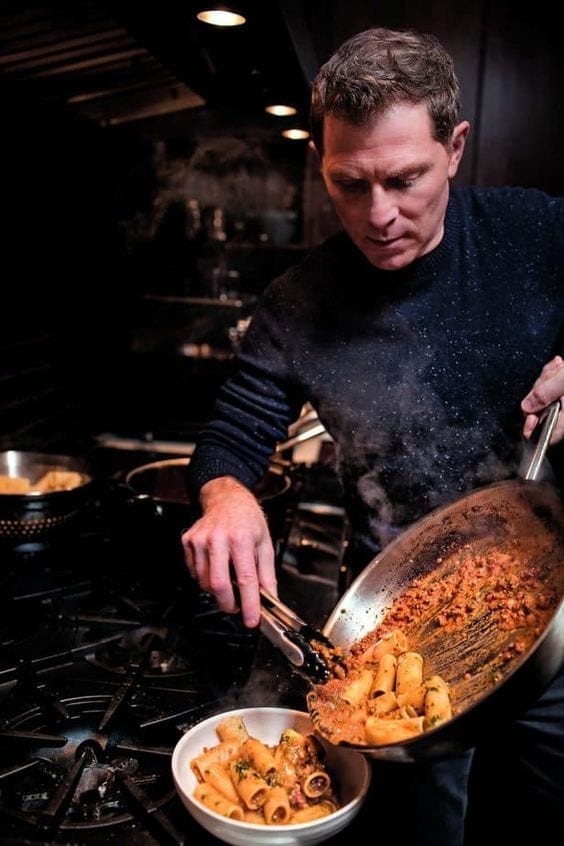 The divorce of Bobby Flay and Stephanie March was a long, bitter battle. During this time, Stepanie March claimed that her husband had been having an affair with January Jones. Rumors surfaced after Jones called Flay for help after she bumped her car in 2010. Why Flay was the first person she chose to call is a mystery, as is the paternity of Jones's son, which is believed to be Flay…
Bourdain vs. Deen
Anthony Bourdain was never known for being shy or slamming fellow chefs, and he even had a reputation for picking fault with most members of the Food Network. Bourdain turned out to be one of the biggest critics of fellow chef Paula Deen. Bourdain labeled Deen "the worst, most dangerous person to America."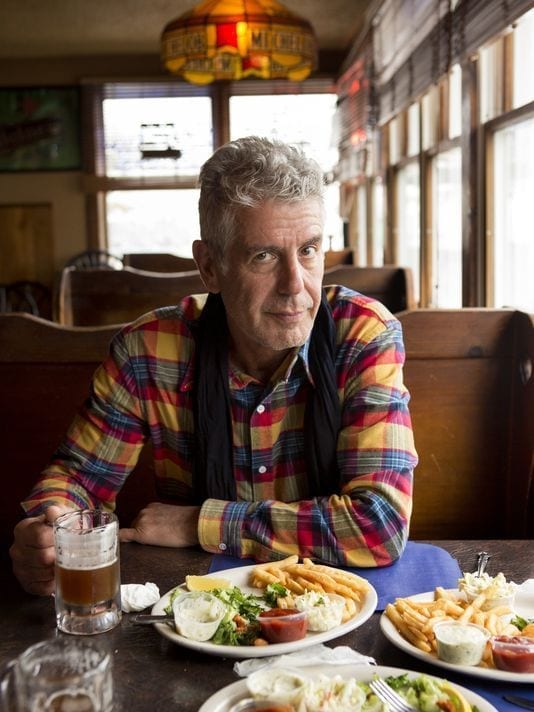 The outspoken chef did not agree with the positive promotion of Deen's high fat, heavily-fried, calorific recipes, which were mainly aimed at families with children. He said, "I would think twice before telling an already obese nation that it is OK to eat food that is killing us." Deen responded by saying her recipes were family and budget-friendly.
Michael Chiarello
People were surprised to say the least, when the popular host of Easy Entertaining with Michael Chiarello on the Food Network, found himself in hot water after being pulled over by highway patrol in Napa, California for the suspicion of driving under the influence, and also for carrying an illegal substance back in 2016.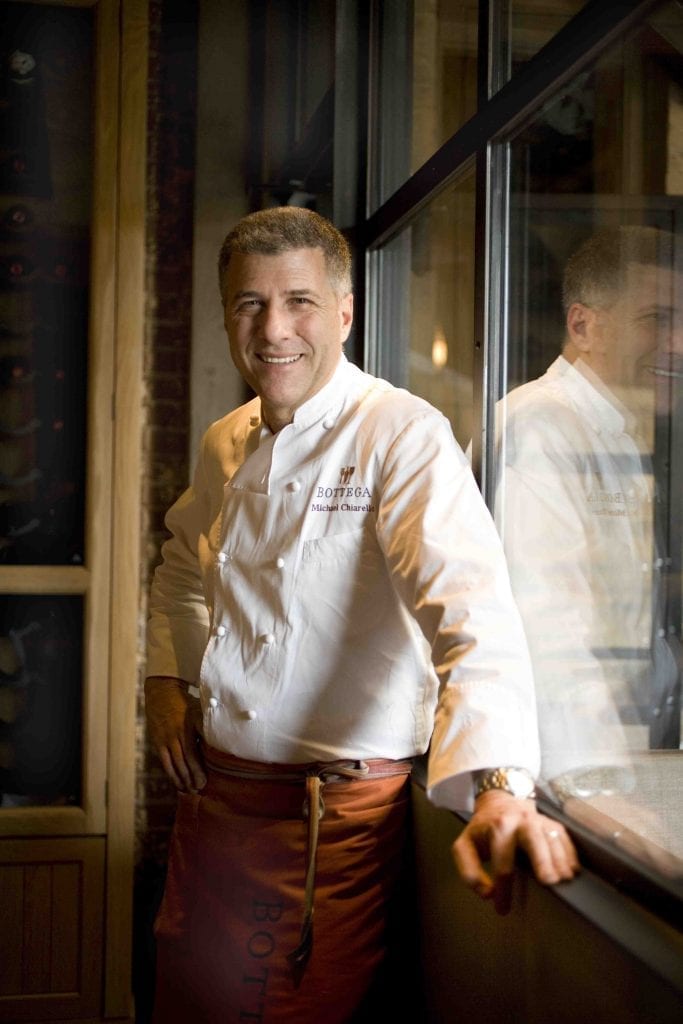 Chiarello was taken to Napa Jail and later released on bail. According to the chef's representatives, he had planned to refute the charges after the incident. Not long after this, Chiarello found himself in trouble with the law once more when two of his former employees filed a lawsuit against him, accusing the chef of sexual harassment.
Martha Stewart
After serving her jail sentence, Martha Stewart didn't shy away from scandal upon her return. The first person in her line of fire was Rachael Ray. Steward called Ray a "hack," explaining that she wasn't a real cook or baker.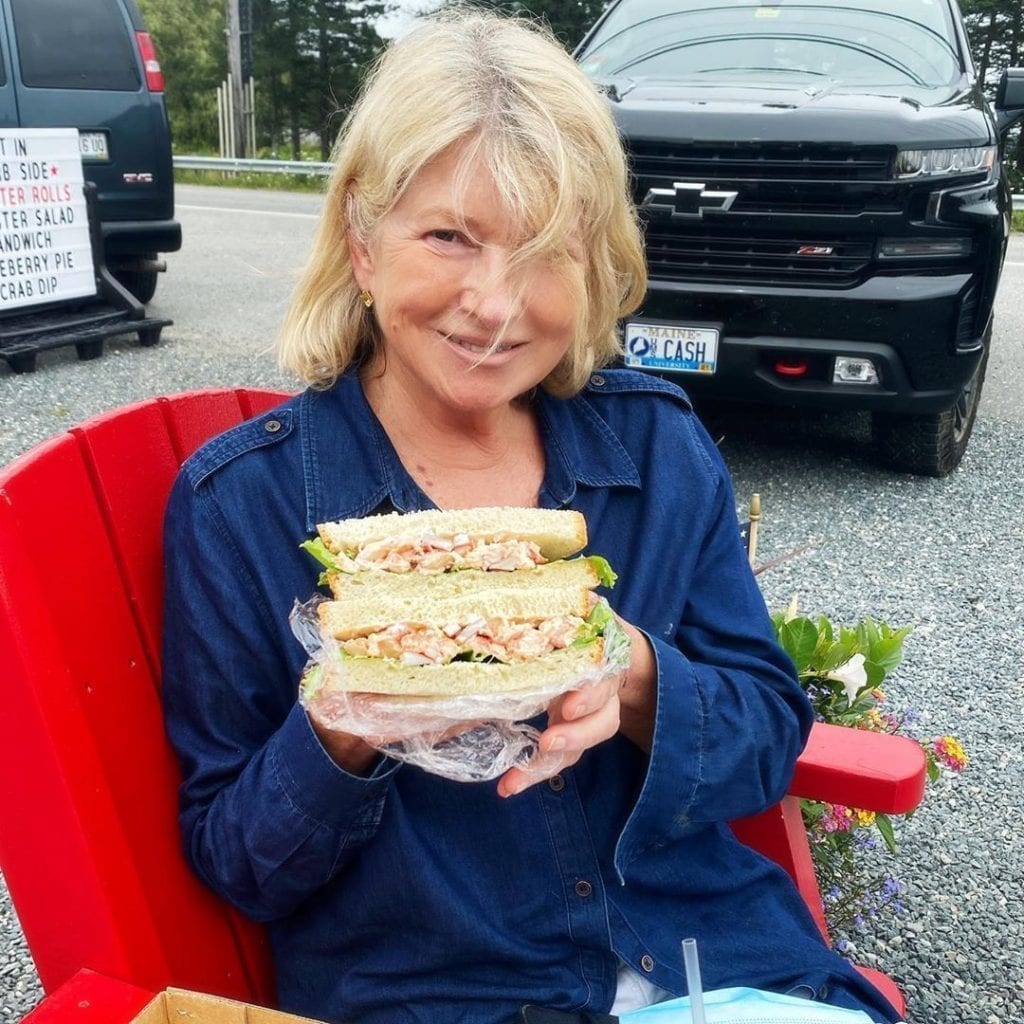 To avoid getting caught up in a fight, Rachael Ray accepted the harsh comments. When asked what she thought of Martha Stewart's remarks, Ray replied that there was no room for her to comment because Martha's abilities far exceeded her own.
Jamie Oliver's 'Not-So-African' African Rice
Jamie Oliver has earned himself a reputation for upsetting entire nations through his culinary choices. He even irritated his home country, England, when he had Turkey Twizzlers removed from school dinner menus, as well as from food stores.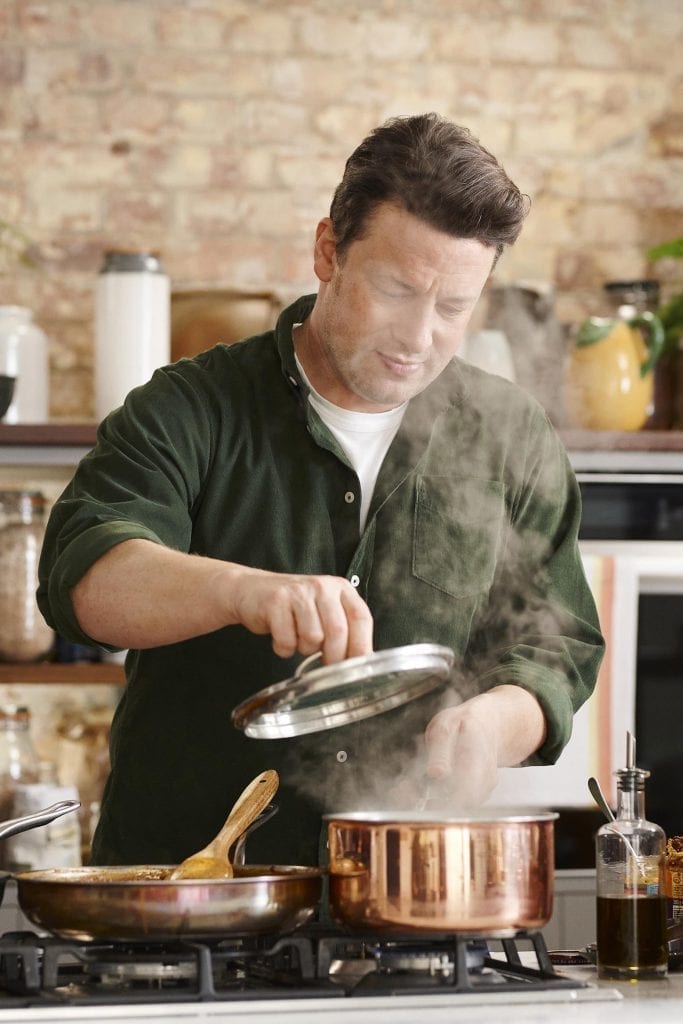 When Jamie released a microwavable rice product, he was accused of cultural appropriation and received many complaints. The chef had named his rice product "Punchy Jerk Rice," which was believed to be a replica of a Jamaican jerk marinade, even though it didn't contain any of the ingredients used in the African version. Jamie explained that the name was only intended to show people where he sourced inspiration for the dish.
Rachael Ray Almost Set the Studio on Fire
Lights, camera, disaster! Have you ever wondered how there aren't more accidents or disasters on the cooking shows we see on TV? When Rachael Ray was filming the pilot for 30 Minute Meals, she almost set the Emeril's kitchen on fire.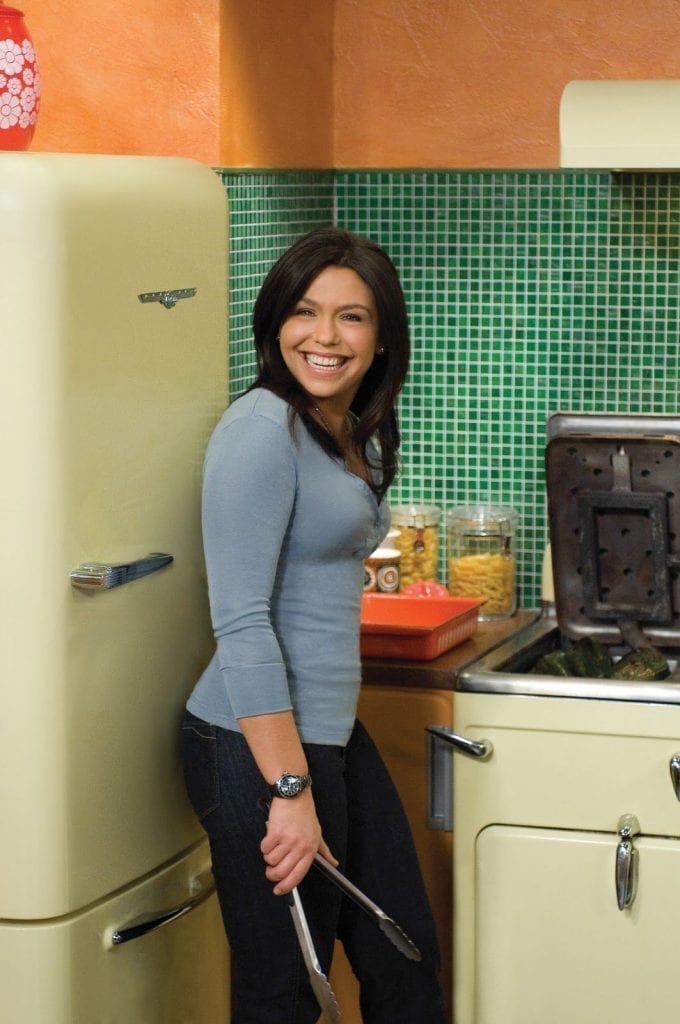 The pilot was being filmed on the set of Emeril Live. While filming, Rachael Ray had put some oil on the skillet but didn't realize that the crew had already heated the oil for her. As soon as the oil hit the pan, there were bursts of flames, and the set almost caught fire. Luckily, it didn't get that far, and the set and everybody on it was safe.
Food Network
And it's not just the stars of the Food Network that get themselves into trouble. The Food Network itself was sued for copying a recipe for edible snow globes, which they claimed was their own creation. SugarHero claimed to be the ones who originally invented the recipe and wanted a cool $150 000 in damages.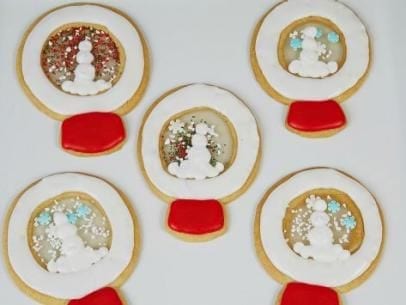 SugarHero also accused the Food Network of remaking their original recipe video "shot for shot." Luckily, recipes cannot be copyrighted, so the network escaped that issue. The bigger issue is the video, which could land them in trouble. This could be an ongoing battle unless the two catering channels can settle the dispute outside of court!
Masaharu Morimoto versus Bobby Flay
Chefs put a lot of heart and soul into their cooking. They're known for being passionate and emotional, and emotions indeed run high when it's competition time. During Iron Chef America, Japanese chef Masaharu Morimoto competed against American Bobby Flay and things got very personal between the two chefs.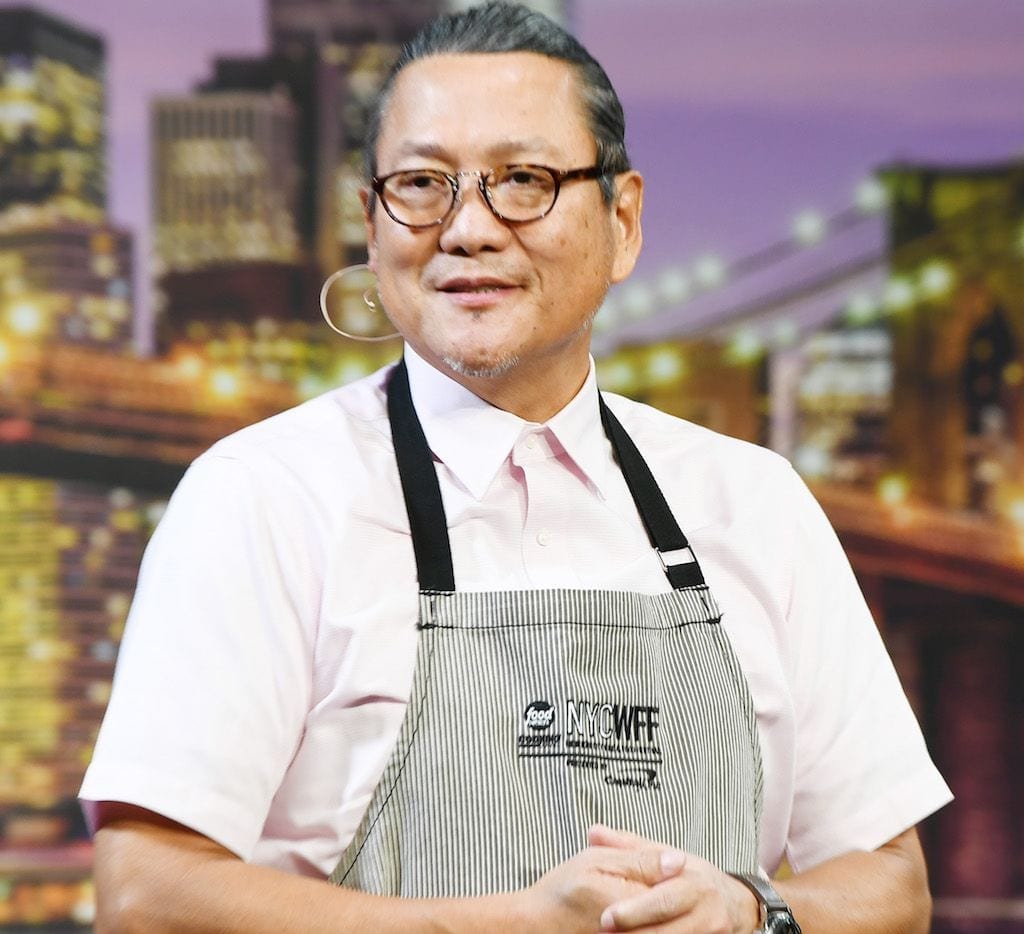 At the end of the competition, Bobby Flay upset Masaharu Morimoto by standing on his cutting board, telling him he wouldn't win. Obviously very offended by this, Morimoto hit back saying that "Flay was not a cook" and that "cutting boards and knives should be sacred to cooks."
Mario Batali's Legal Issues
Between 1996 and 2004, Mario Batali worked on the Food Network with his show Molto Mario. During this time, he paved a successful career for himself as a television chef, but that was all set to change. In 2017 his career came to a sudden end when he was faced with sexual assault and harassment charges.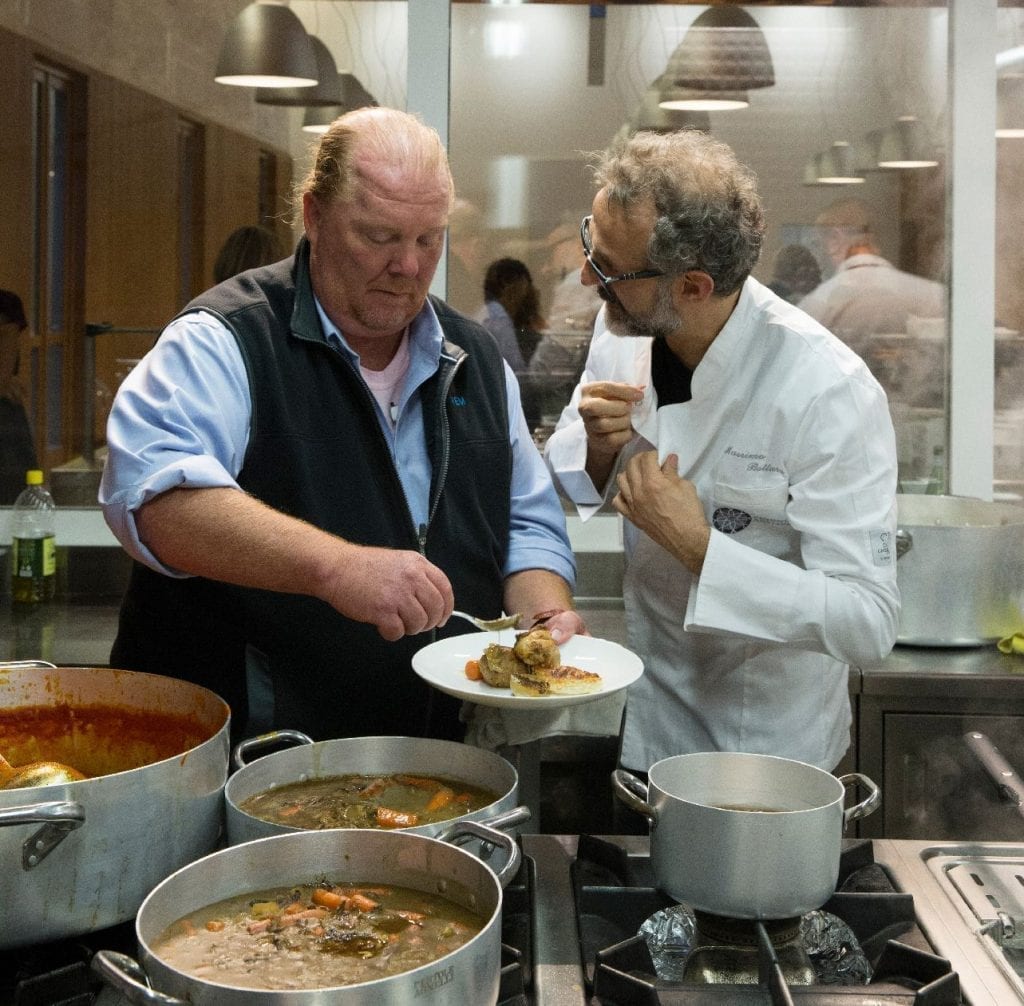 Four different women came forward, accusing him of various accounts of sexual harassment and sexual assault. Batali did not deny the allegations but apologized for the hurt, shame, and embarrassment he had caused those around him. The fallout from this was, quite rightly, hard on him! Target stopped selling his merchandise; he was unable to relaunch his show and was fired from The Chew.
Anthony Bourdain Slams the Food Network
Whether he was right, wrong, or ridiculous, Anthony Bourdain wasn't too bothered who he offended. Known for being outspoken, Anthony Bourdain's honest slander gained him a lot of popularity. However, at one point, this didn't go down well with the Food Network when he made a comment they disagreed with.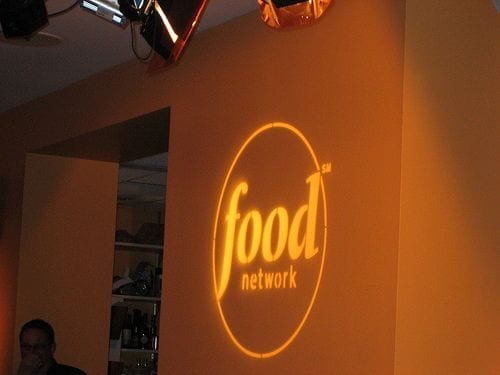 In an interview, Bourdain shared his opinionated thoughts on the network. He said, "Their brand is really, I think it's clear, not chef-driven. For a period of time, the last thing they wanted, it seemed, was anyone who actually worked in a restaurant or cooked professionally or was authoritative on the subject of food."
Mario Batali's Insincere Apology
After Mario Batali was accused of several cases of sexual assault and sexual harassment from four different women, he at least didn't deny the claims. Instead, he apologized for the pain, embarrassment, and upset he had caused for his employees, family, friends, and colleagues. He admitted that his behavior was wrong, and there were no excuses for what he had done.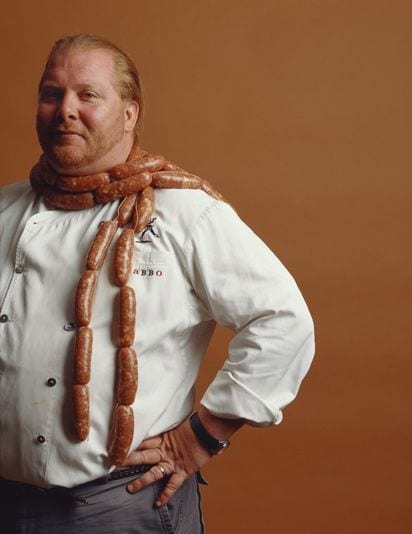 Batali's apology was very public, and he probably should have left it there. However, he later sent out an email to his newsletter subscribers, in an attempt to apologize and explain the situation further. In the same email, he also took the opportunity to promote one of his new recipes to his subscribers, which naturally people thought was in bad taste!
Gordon Ramsay's Affair
There was a time when every long-time married male was being accused of cheating in the press. Sometimes they were just allegations, other times there was some truth in the rumors. Anyway, in 2008 Gordon Ramsay was accused of having a seven-year affair with "professional mistress" Sarah Symonds.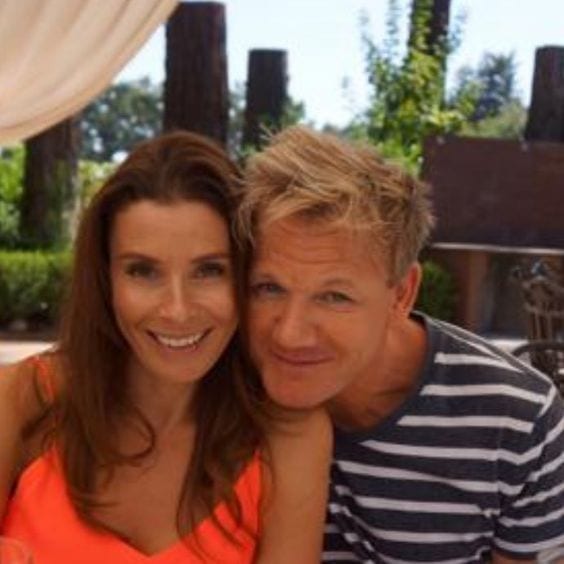 Seeing as the Ramsay family had always been perceived as the perfect, rock-solid unit, the headline came as quite a shock. Never one to mince his words, Gordon vehemently denied the claims and added: "And if I were going to have an affair, I'd make sure it wasn't with someone who is a complete slappa!"
Paris Hilton
There's not much that Paris Hilton hasn't turned her hands to, and since starting her vlogs on her Youtube channel, she's even launched her own cooking segment. There's even a hashtag to go along with her cooking features – #CookingWithParis. In case you didn't know, Paris Hilton is a fantastic cook – according to to…well, Paris!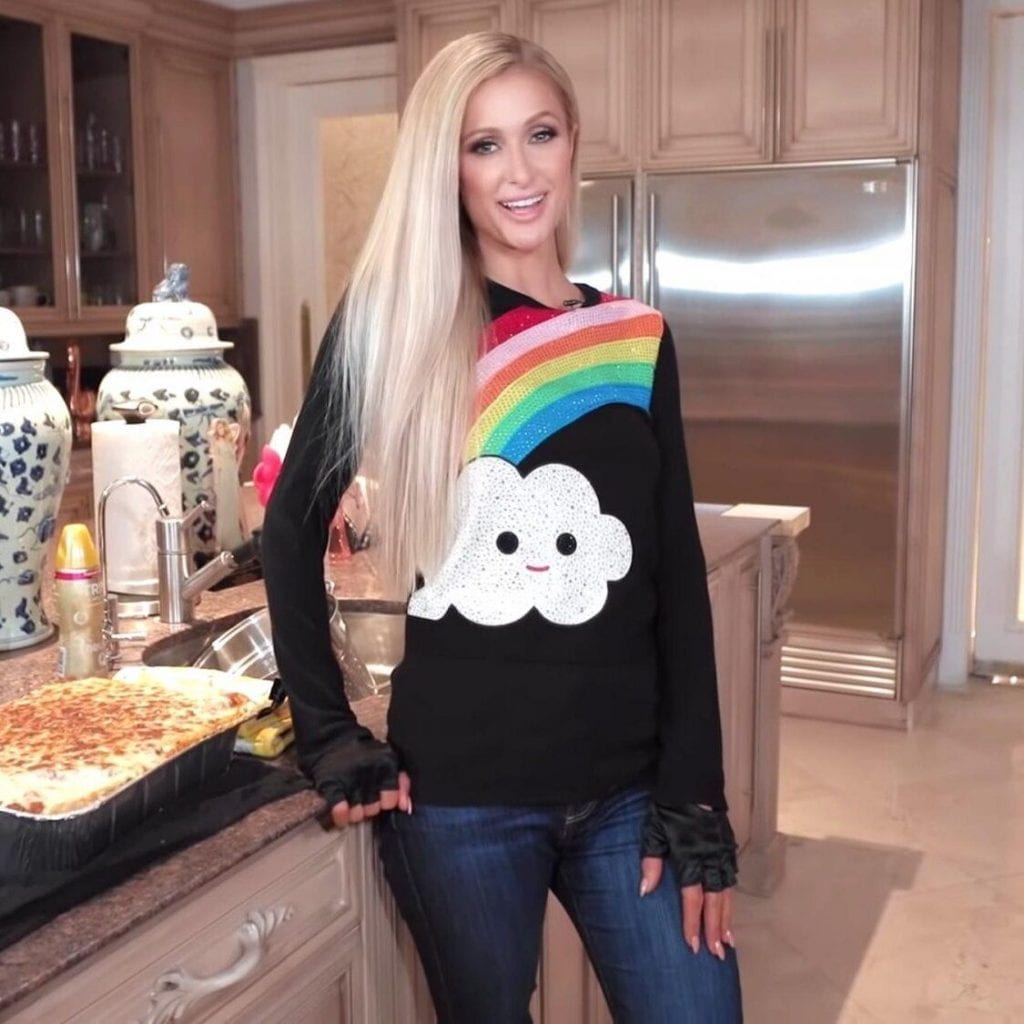 In one of her Youtube videos, she showed off her culinary skills by making a homemade lasagne. Lasagne is apparently Paris's signature dish, so you'd think she'd be pretty perfect at it after cooking it repeatedly over the last twenty years. Rather than showcasing her talents, the vlog highlighted the fact that she was useless at grating cheese, opening packets, or sprinkling salt in an open pan. You might not learn much from her one-off cooking vlog, but you'll certainly be entertained!