Throw A Croc On The Barbie: 45 Australian Foods We Can Only Find Down Under
By Ziyee N December 16, 2021
---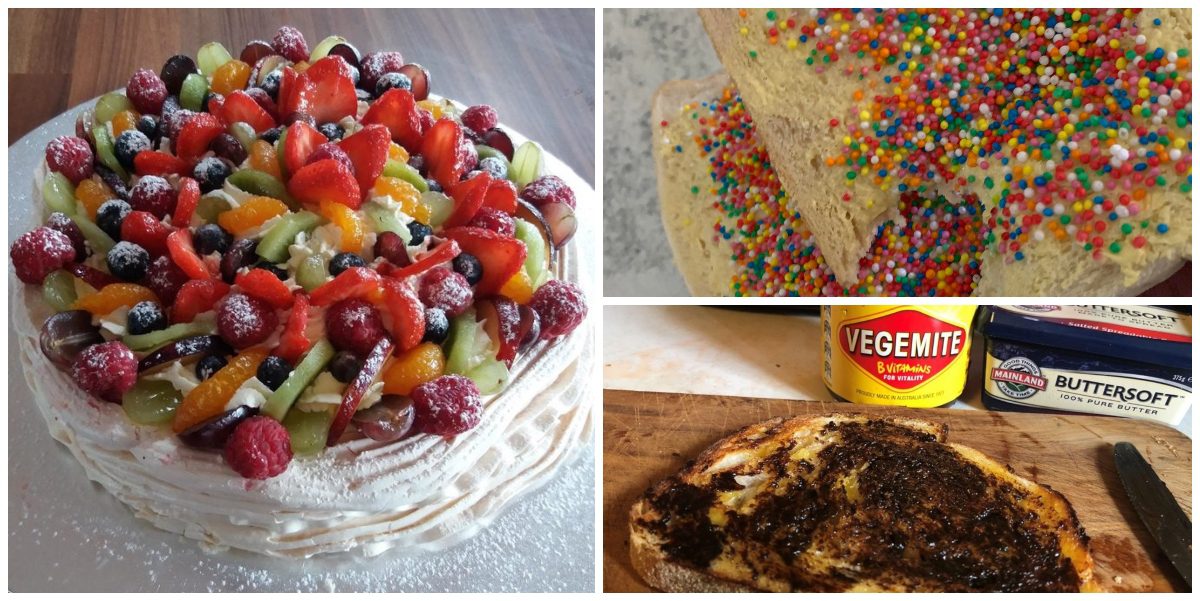 Australia is a beautiful country located in the southern and eastern hemispheres of the Earth. Generally, Australia is known for its natural wonders, wide-open spaces, beaches, and deserts. But that's not what we're going to share with you today. Like every country, Australia has its staple foods that are close to every Aussie's heart since they grew up eating them. However, for some of us halfway across the globe, many of these are definitely not what we're used to seeing on our plates. Some of these foods are bizarre, but we understand that they become a part of your everyday palate when you grow up with them. Even though we might have a hard time eating some of them, we find these 45 weird but delicious Aussie foods something that the rest of the world should know about!
Weetbix
Breakfast is the most important meal of the day, and it would be unwise to skip it. Cereal would be the go-to breakfast for many, and every country has its favorite cereal, and this includes Australia. A typical Australian's favorite cereal is Weetbix.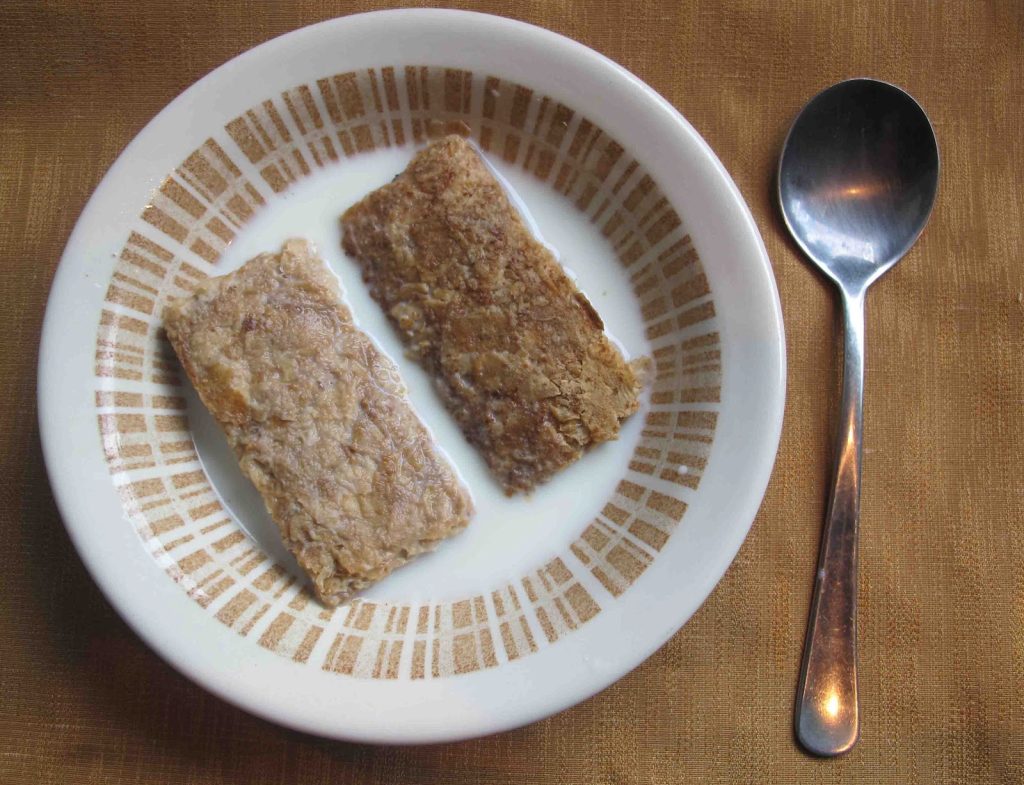 This cereal is made of a bran-like substance and comes in brick shapes. You may think that it looks a tad boring, but when it's paired with milk, honey, or sugar, it becomes the perfect, balanced breakfast to get your day started right.
Dim Sum
Australia is a multicultural country; its population includes immigrants from many different countries around the world. Given that the immigrants and their culture often influence the food they consume, Australia has such a wide range of scrumptious food.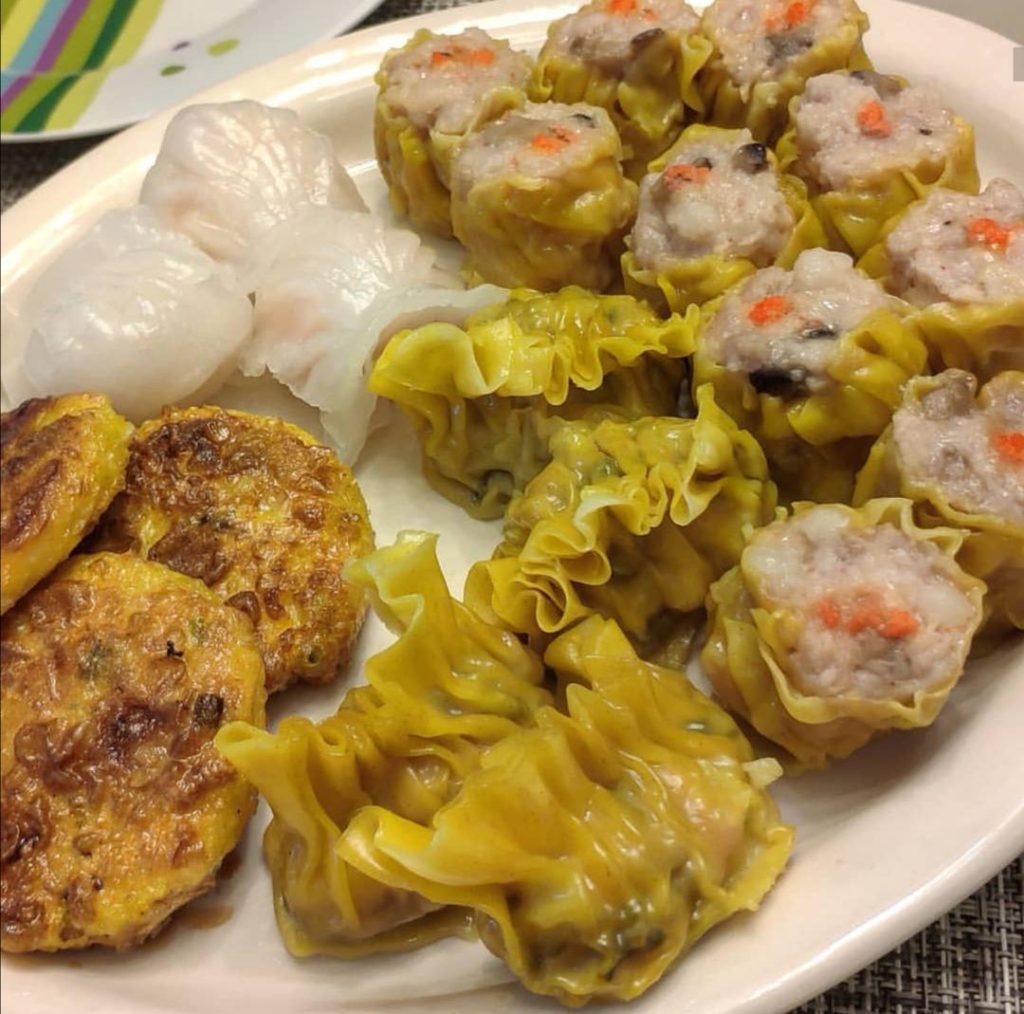 Dim Sum is a popular Chinese meal made up of multiple plates of dumplings and other snacks. The dumplings are either steamed or fried, and there's the option of meat or vegetarian fillings. Dim Sum is usually a breakfast or lunch meal and is often paired with tea.
Dampers
Continuing on the topic of bread, different cultures have different bread recipes, and most of them are delicious in their own way, of course. Since we're talking about Australian food, we'd surely have to include a historic bread recipe that is affordable and simple to make.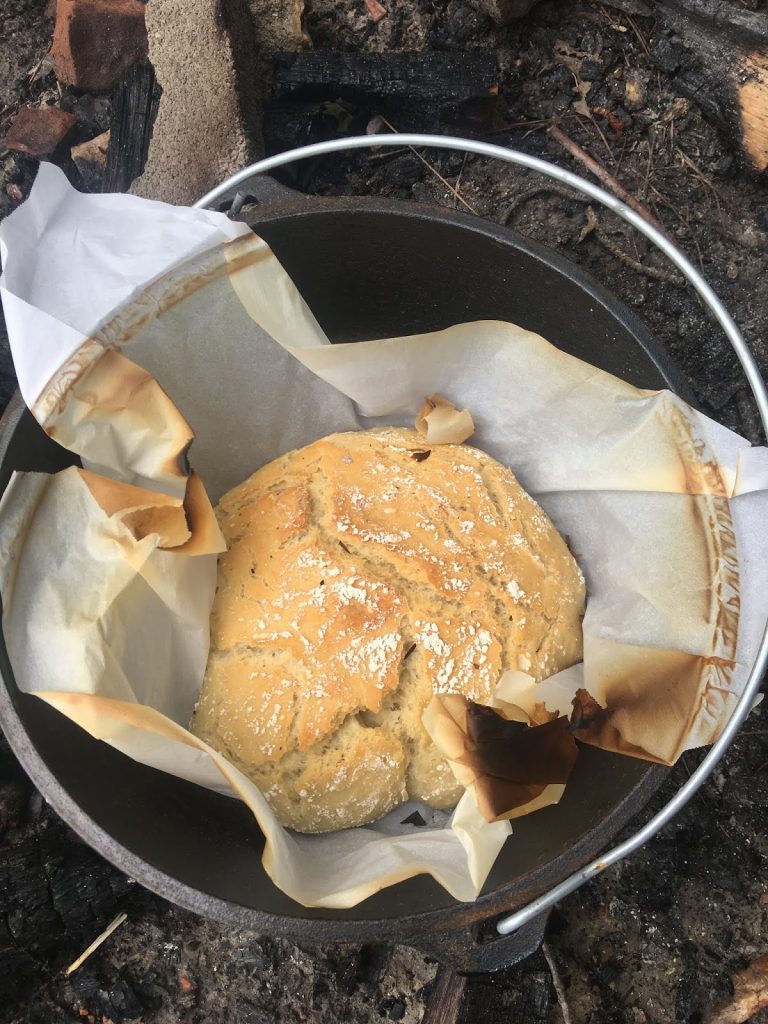 Dampers are also commonly known as Bush Tuckers. They're made of simple ingredients such as flour, water, and salt. Although this may not be the tastiest thing on our list, it's full of history as it has been filling Australian bellies for hundreds of years now.
Sausages
We've mentioned staple party foods above. Now we'll share one common finger food that is found at Australian events – sausages. Foods at events are meant to help people have a good time while filling their bellies with delicious food. Often, companies use these foods as a way of advertising too.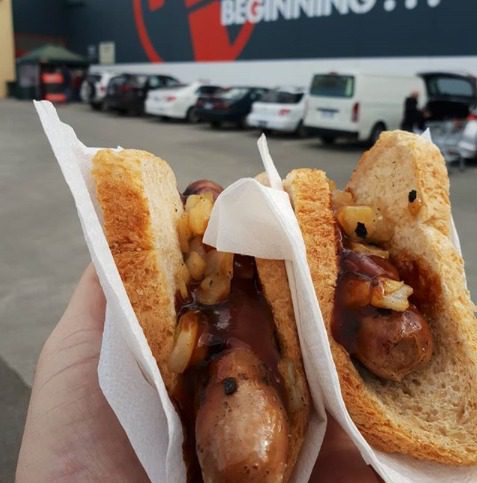 At this event, you can donate a gold coin in exchange for a sausage slipped in a traditional white bread paired with onions and ketchup. With this delicacy, the organizers of this particular event gain attendees as well as donations.
Chicken Salt
One ingredient that is added to almost every meal that we make is salt. It's used to season and preserve food. Although too much salt puts our health in danger, moderate amounts are actually vital and won't do damage to our bodies.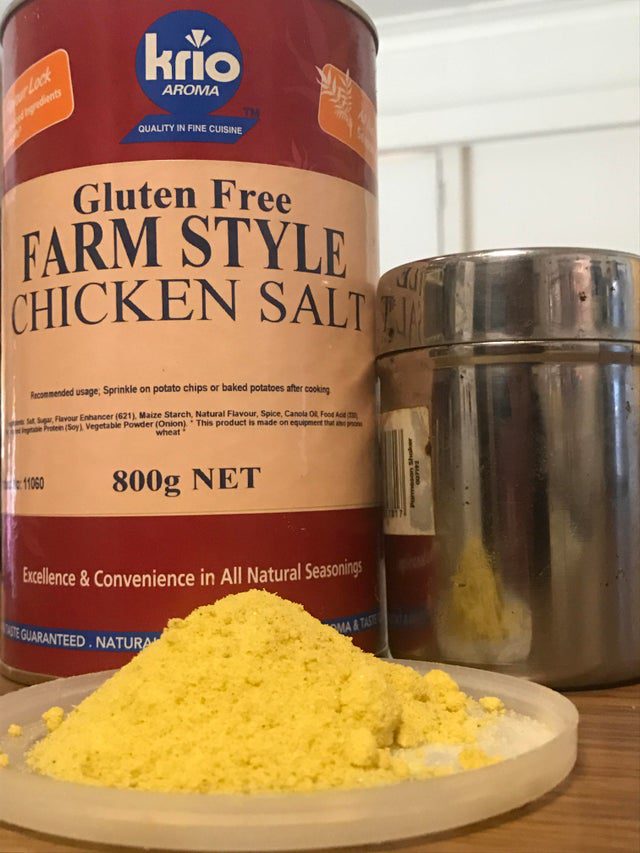 For Australians, flavoring and preserving aren't the only uses of this staple kitchen item. They use chicken salt as a 'dip' for their chips. We're aware that this sounds weird and unhealthy, but it's actually pretty similar to chicken seasoning on potato chips.
Pumpkin Soup
Australia is pretty well known for its vegetables since they're fresh and delicious year-round. One dish that incorporates Australia's vegetables is pumpkin soup. Yes, pumpkin soups are available outside of Australia, too, but it's an extremely popular dish amongst Australians.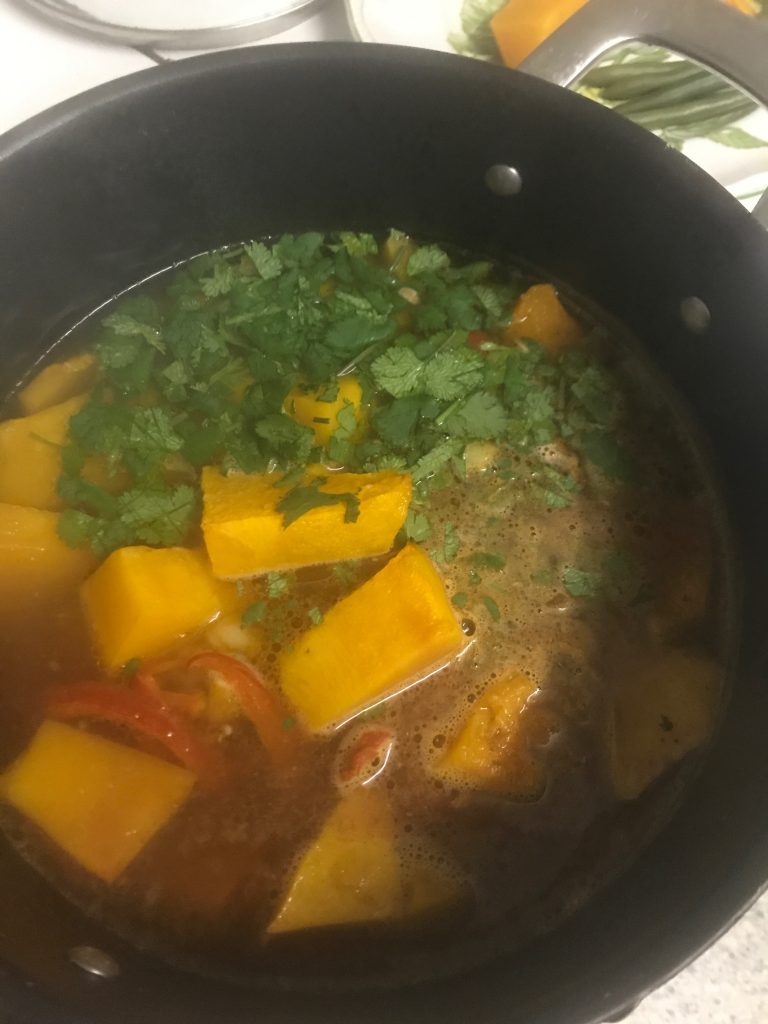 Their love for pumpkin soup is on another level, maybe because of how nice the quality of pumpkins you can find in Australia. We love pumpkin soup, too, but we find it kind of hard to believe that it's the most popular soup in Australia, but it's true!
Witchetty Grubs
Protein is a very important element to incorporate in your diet as it has multiple health benefits like helping with muscle development and maintaining weight. Foods that we consider high in protein include eggs, meat, and nuts. Did you know that you can get your protein intake from insects?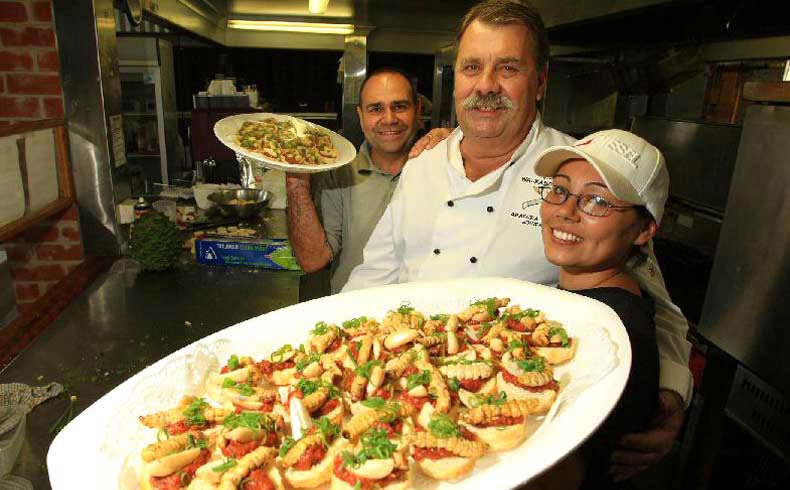 Apparently, Aussies have known this fact for a long time now. Witchetty grub is a protein-packed meal prepared with large, white, wood-eating larvae. Once you get past the fact that this is an insect dish, we have no doubt you'll quickly meet your daily nutrient requirements.
Moreton Bay Bug
Looking at the name of this next Australian delicacy, you would think that it's another insect dish. But don't worry, we wouldn't do that to you two times in a row. Moreton bay bugs are actually crustaceans, a delicious type of seafood that's super popular in Australia.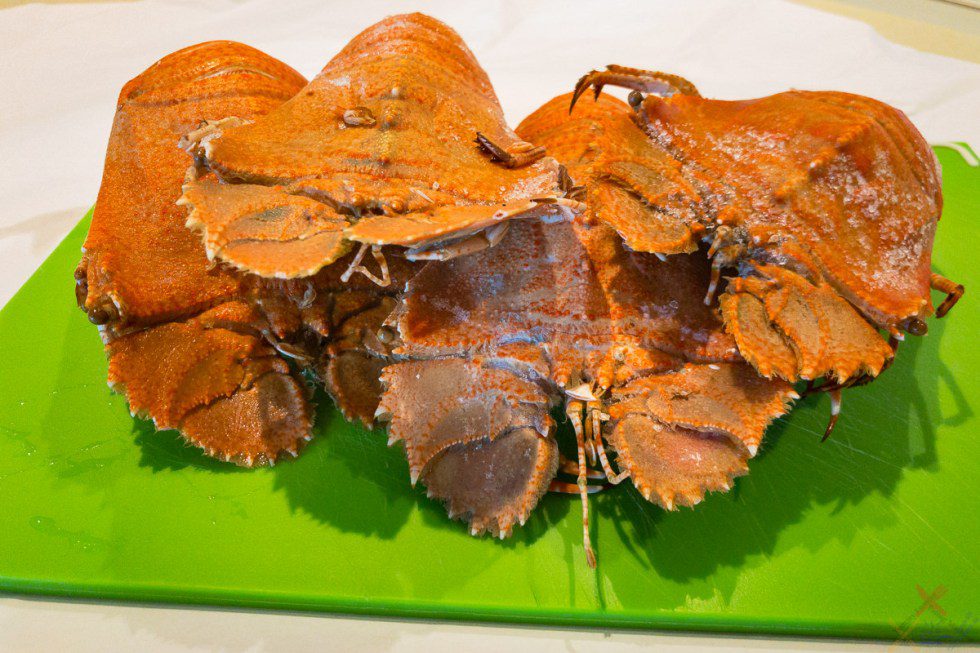 Australia is surrounded by sea, the Indian and Pacific oceans to be exact. Therefore, it is to be expected that Australian staple foods include many seafood dishes. If you're someone who loves sea critters, be sure to visit Australia if you have the chance.
Barramundi
As mentioned above, Australia is surrounded by sea. Therefore, there are numerous sea delicacies that Australians get the luxury of enjoying on a daily basis. One of those luxuries is barramundi, which is a type of fish that is usually found on the northern shoreline of the Australian coast.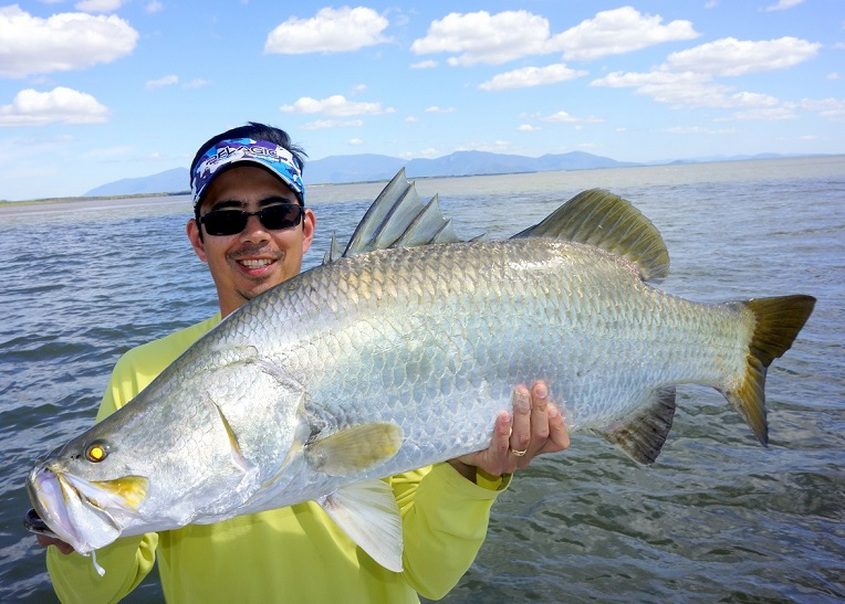 Barramundi is a white fish that Australians eat rather frequently. This type of fish has become the top choice for many Australians because there's not much room for things to go south (pun intended) when cooking a white fish. If it's cooked well, you'll impress many.
Seafood Pizza
As you can see from the post above, Australians love their seafood so much that they had to incorporate it into a pizza. We know it's one of the most loved foods, but we're not so sure when it comes to it being a common topping for pizza.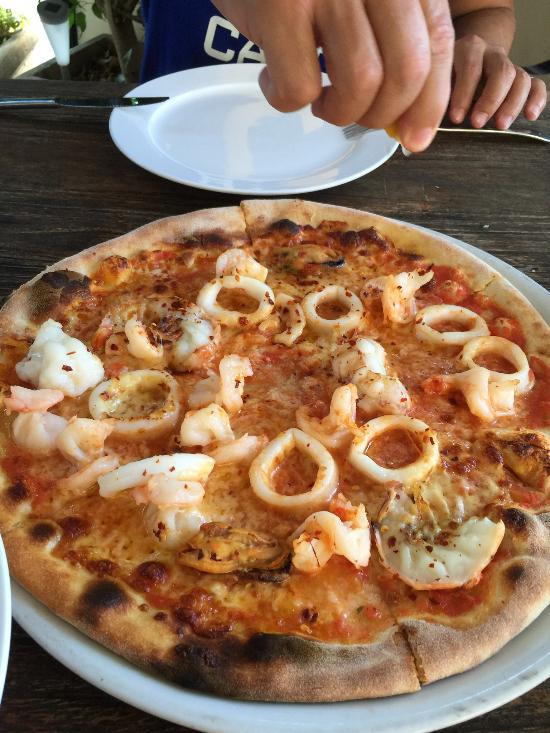 Although most of us would be weirded out by a seafood pizza, you can find this in almost every pizza joint in Australia. Since it's so widely available, we're guessing that it doesn't taste so bad because Australians love to eat this quite often.
Kangaroo Meat
In case you've been living under a rock, kangaroos are animals that are only found in Australia and Papua New Guinea. For years, kangaroos have been linked with Australia. If you talk about Australia, chances are kangaroos will pop up somewhere in the conversation.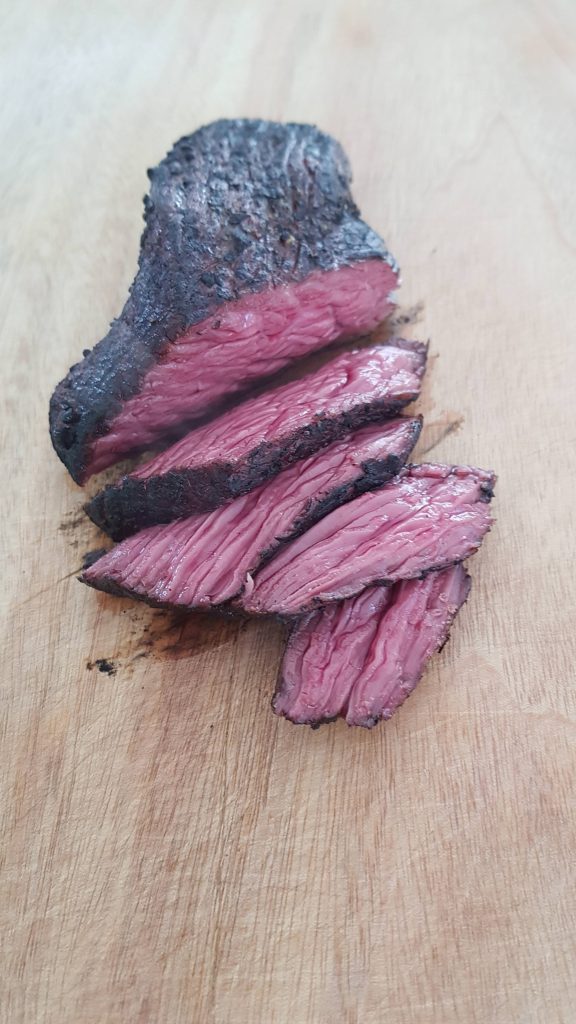 Therefore, we can't talk about Australian foods without mentioning kangaroos. That's right. Kangaroo meat is a widely adored source of protein for Australians. This is because kangaroo meats can provide an average adult with 66% of their daily protein needs.
Chicken Parmigiana
Dishes like fish 'n' chips, fried chicken, and spaghetti are commonly seen on restaurant menus around the world. For Australians, there's one dish that is guaranteed to be on every restaurant's menu. This dish is called chicken parmigiana, and Australians absolutely love it.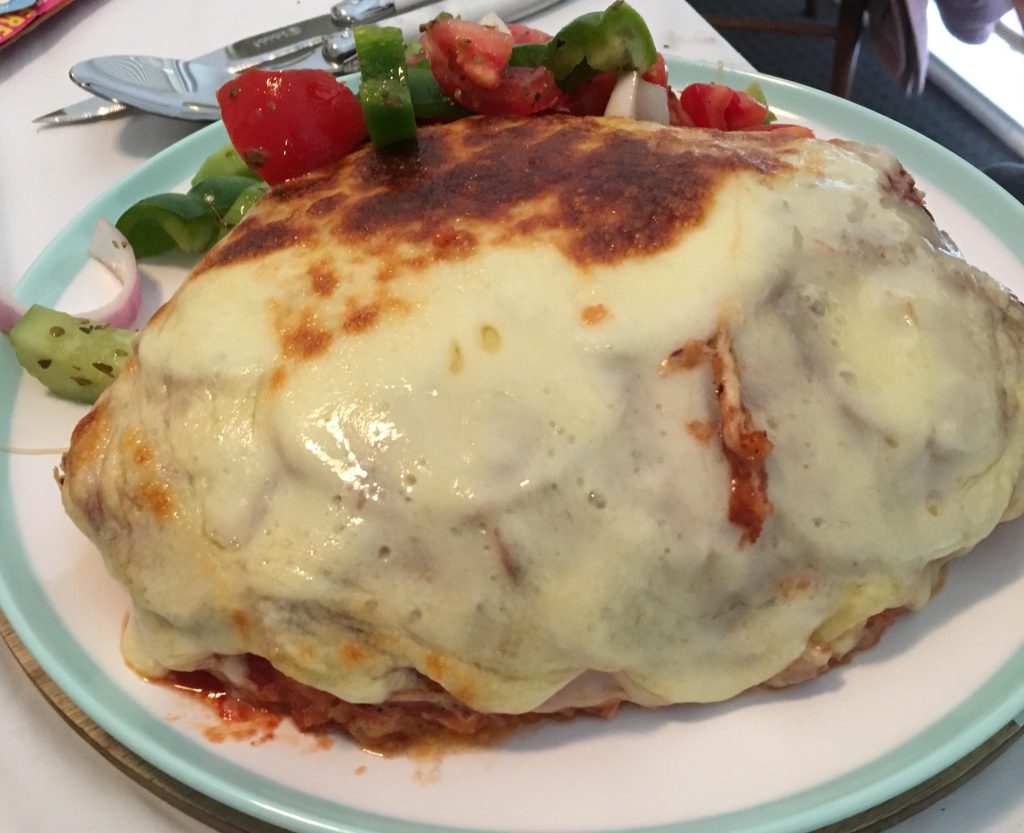 It's a schnitzel-style chicken dressed with a red sauce and topped with a slice of ham and a piece of cheese. The chicken is crunchy yet juicy, and the overall taste is elevated with gooey cheese. Simply take a bite, and you'll fall in love with it.
Cabbage Rolls
If you're far from home, the first thing you'll probably miss is the home-cooked meals that your family makes. There's something about homecooked food that comforts you on hard days, and for many Australians, that homecooked meal is cabbage rolls.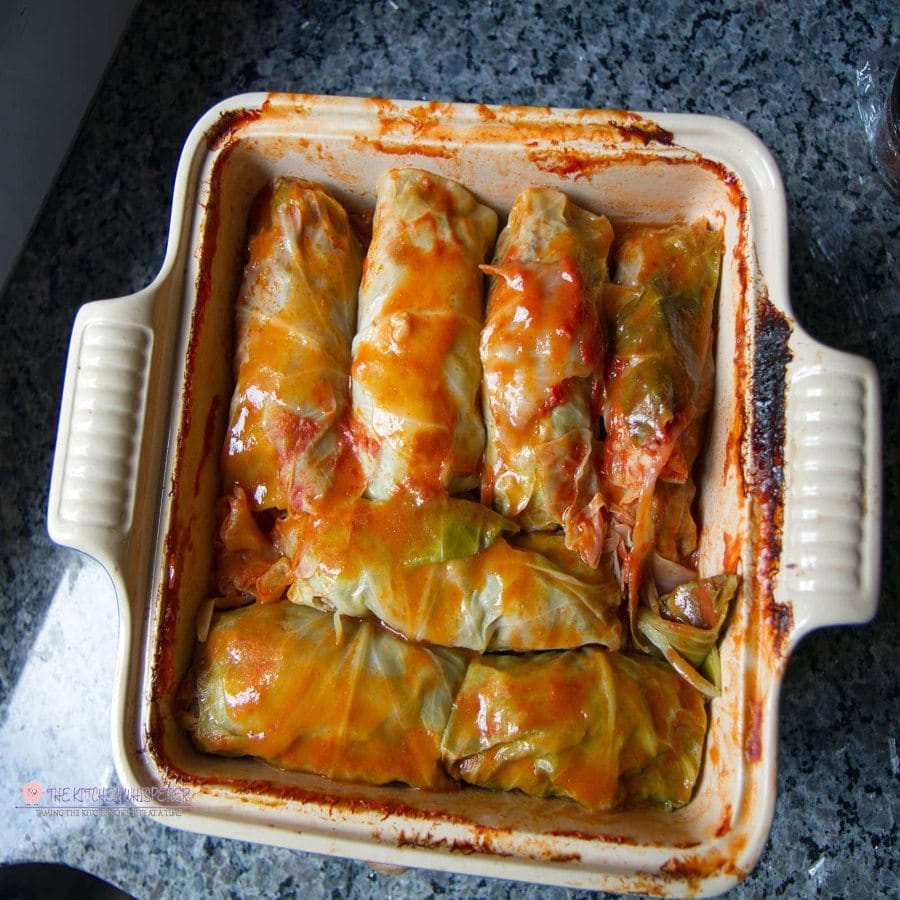 This dish is traditionally made by rolling meat and rice in cabbage leaves. The reason this may not seem like a western dish is because of Australia's multicultural wonderland background. The immigrants of the country heavily influence it, and apparently, it's one of the most delicious staple foods.
Sausage Rolls
Australians really do love their rolls, and that includes sausage rolls. You can never go wrong with this sausage-filled pastry. Therefore, if you plan on having a few Australian guests visit your home, try making this snack to impress them!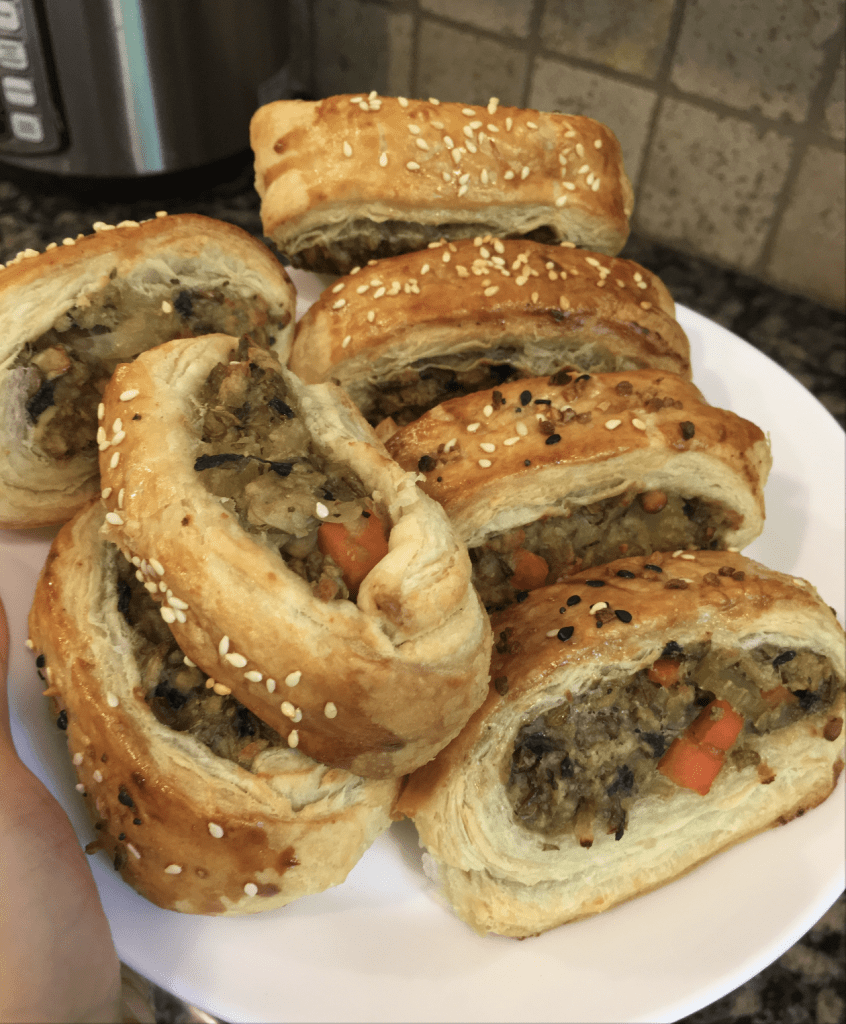 The tastiness of this snack comes from the well-seasoned sausage filling that usually incorporates onions and other veggies. It is then stuffed in crunchy pastry leaves. This simple Australian snack is so close to perfection, which is what makes it a must-try.
Fried Egg Burger
Burgers are a pretty standard meal around the world. We don't think anyone wouldn't know what a burger is because there are so many options available. If you're vegetarian, there's a vegetarian burger. If you love burgers with crazy toppings, then there is one out there for you.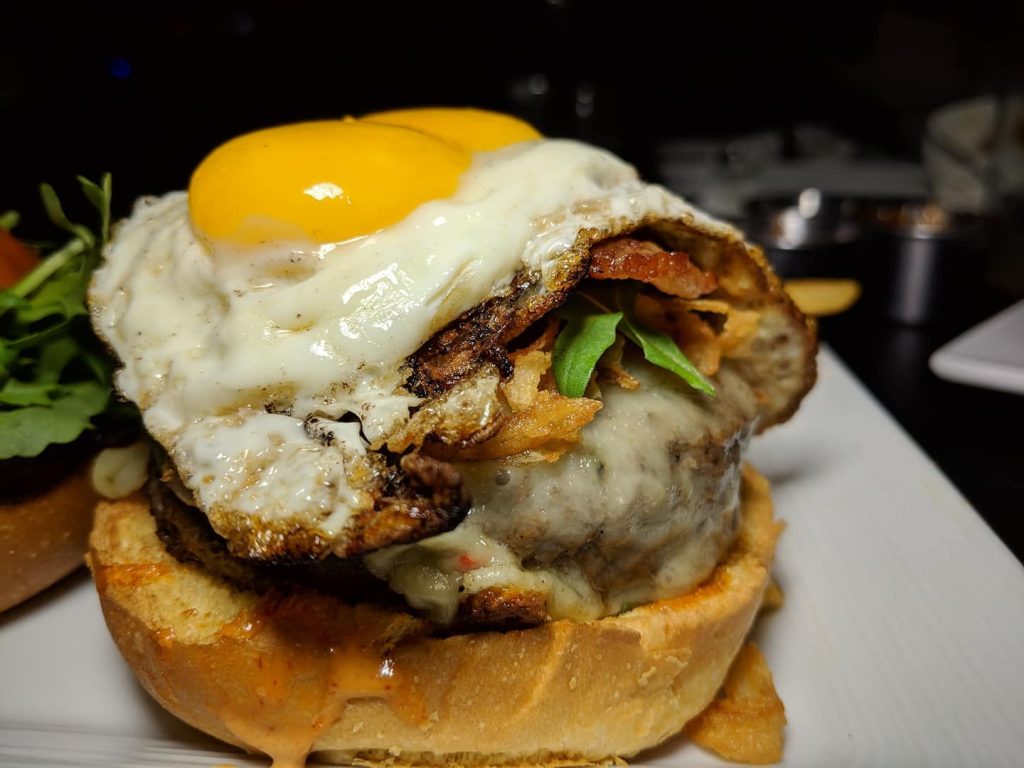 On the other hand, Australians like their burgers served in a rather unique way. For locals, it is customary that burgers include fried eggs as one of the toppings, which is kind of unusual, but it actually seems quite interesting.
Burger Man
Burgers are absolutely delicious, but they often fill your stomach pretty quickly. Because of how delicious they are, we often want a burger with many fries and a milkshake but end up becoming too full to finish it all. If you're like us, you'd surely appreciate this Australian snack.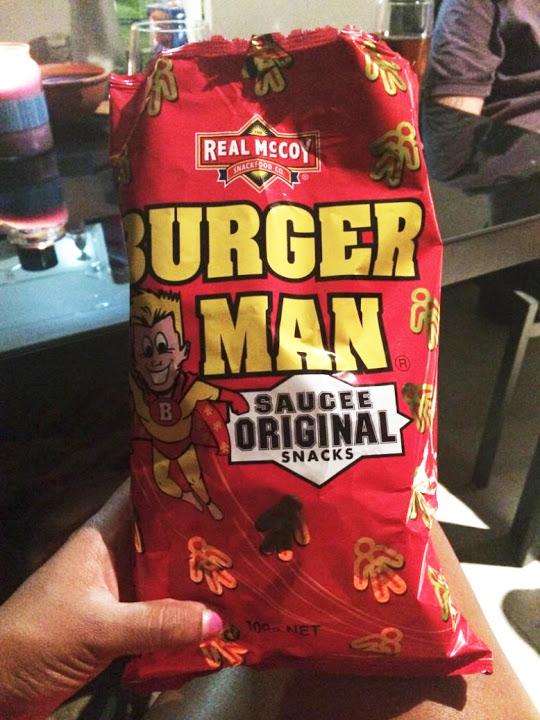 Instead of conventional potato chips, Australians have created burger-flavored chips. These chips are in the shape of a little man who is known as Burger Man. With Burger Man, you'll be able to satisfy your burger cravings and leave some space for other delicacies.
Vegemite
The usual selection for many would consist of butter, jam, peanut butter, soft cheeses, or Nutella when it comes to spreads. This may seem like a long list. However, that list is missing the most important one for Australians, which is a must-have in every household's pantry.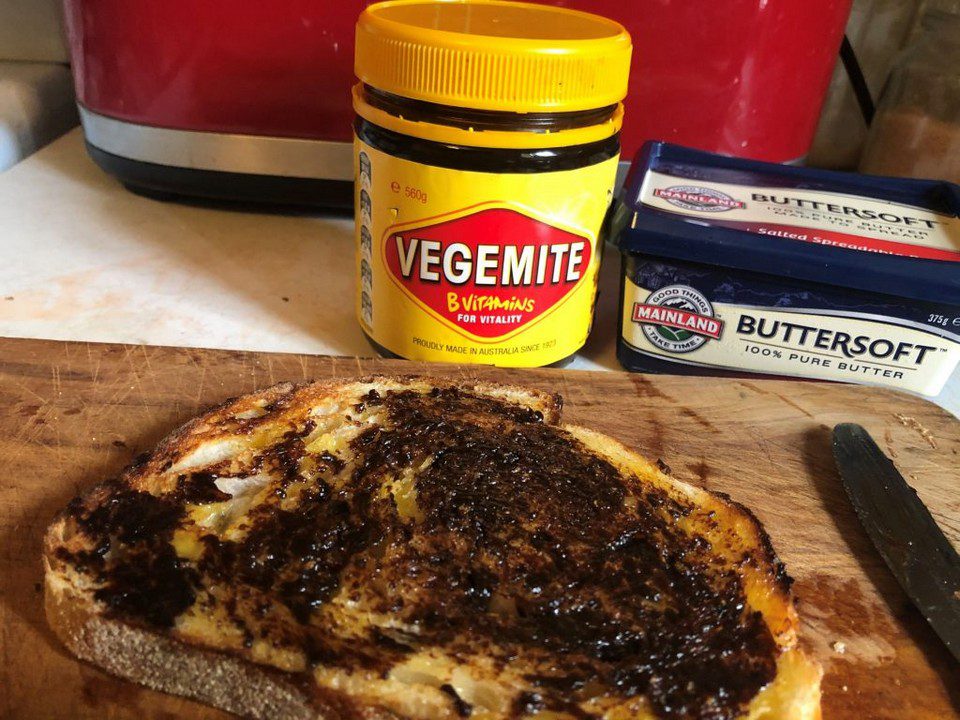 If you guessed Vegemite, you're absolutely right because that is the missing condiment. It's a yeasty, dark spread that tastes salty and bitter, and to the rest of the world, absolutely weird to have on toast. But to Australians, vegemite and toast are inseparable.
Fairy Breads
Speaking of bread, you'd definitely be shocked with this Australian party food called fairy bread. Fairy bread is made with white bread that's topped with butter and sprinkles. It does sound weird, but never judge a book by its cover. The taste could blow you away.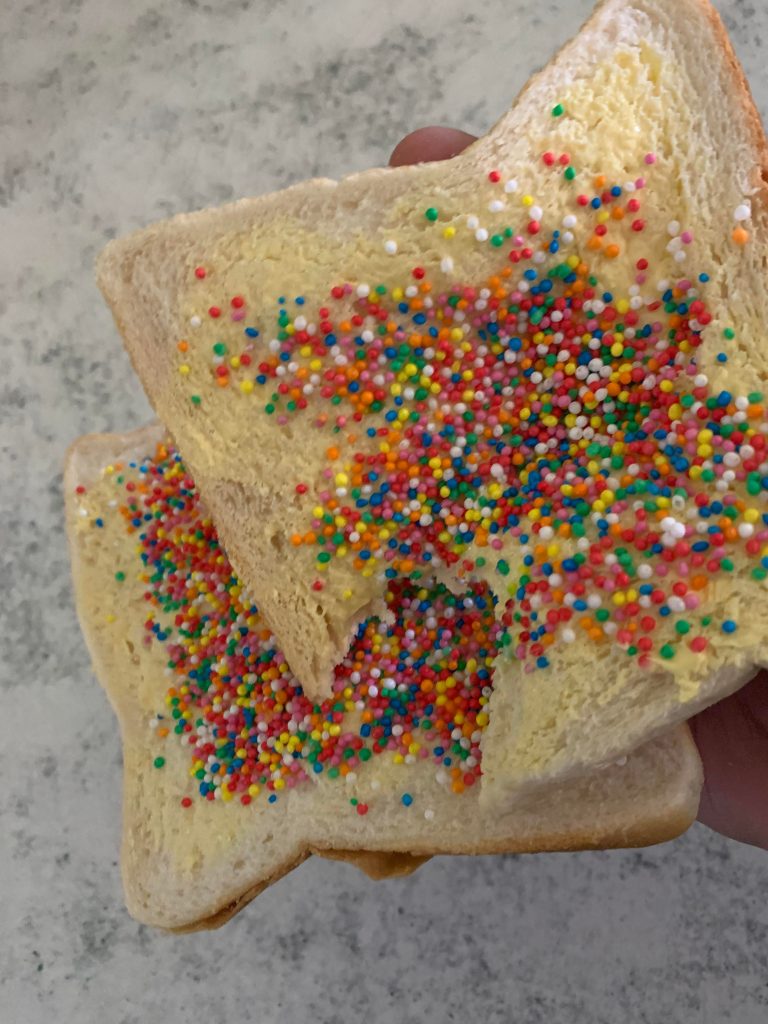 Although conventional party food options are chips, candy, cake, and soft drinks, Australians would disagree. For them, fairy bread is actually one of the most traditional yet popular party foods. So, the next time you attend an Australian party, be sure to try it!
Cheese and Bacon Rolls
Now that you have that extra stomach space from Burger Man, you can try this snack that involves everyone's favorite food items – cheese and bacon. Most Australians enjoy this typical after-school snack while waiting for their parents to get home from work.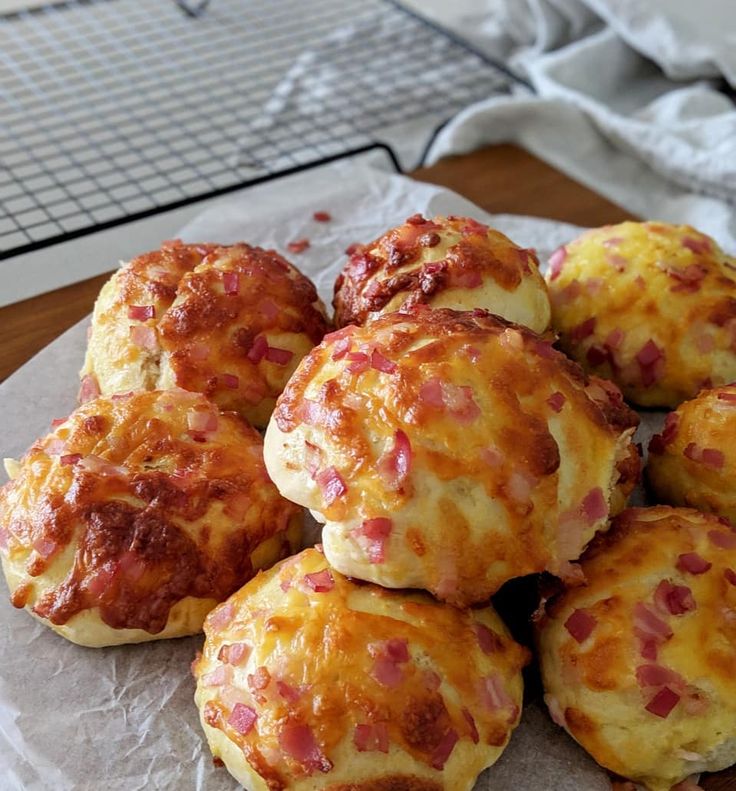 This mouth-watering snack is actually a roll with cheese and bacon added as "fillings." Cheese and bacon rolls are a rather nostalgic snack for most Australians because it is one of the most popular after-school snacks that almost all Australians delighted in when they were children.
Emu Meat
Like kangaroos, emus are endemic to Australia and similar to kangaroo meat. Emu meat is an unusual type of meat that many Australians choose to include in their staple dishes. Although it is hard for the rest of the world to imagine eating emus, Australians find it totally normal.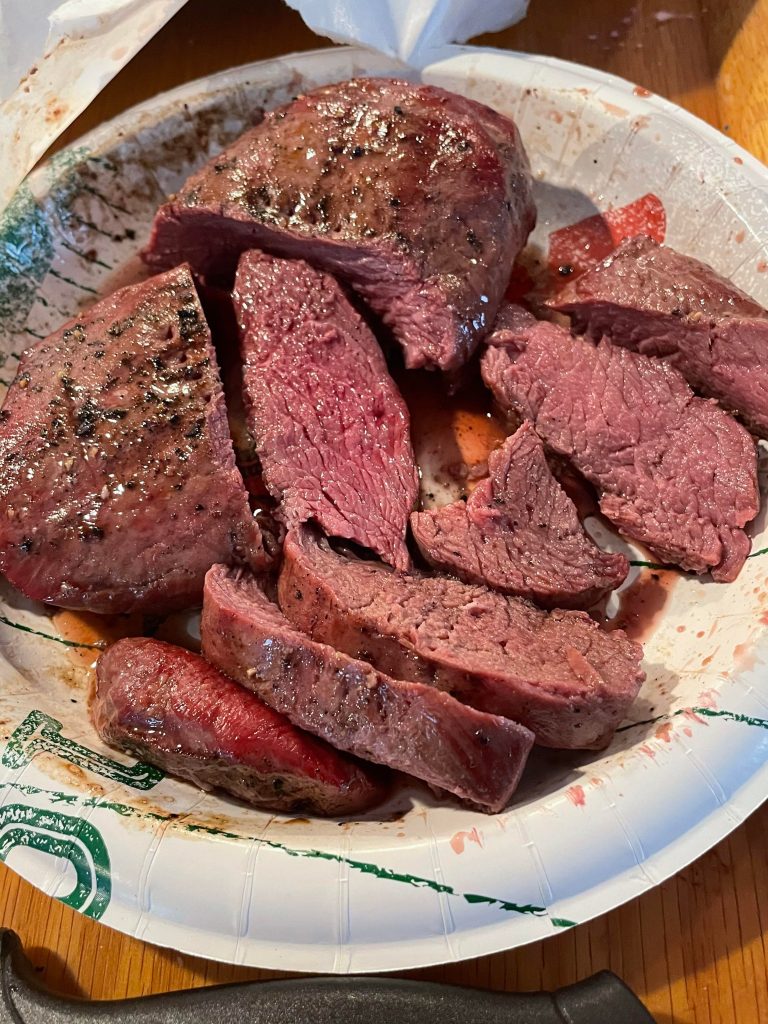 Apparently, emu meat is high in iron which is a type of mineral that is important for our health. Iron has many helpful functions; our bodies need iron to produce hormones, and most importantly, it helps our body with growth and development.
Salt and Vinegar Chips
Chips are a tasty and popular snack for many across the globe, especially for Australians. Chips manufacturers know this too, which is why there's practically a flavor for everyone. In Australia, the common favorite chip flavor is salt and vinegar.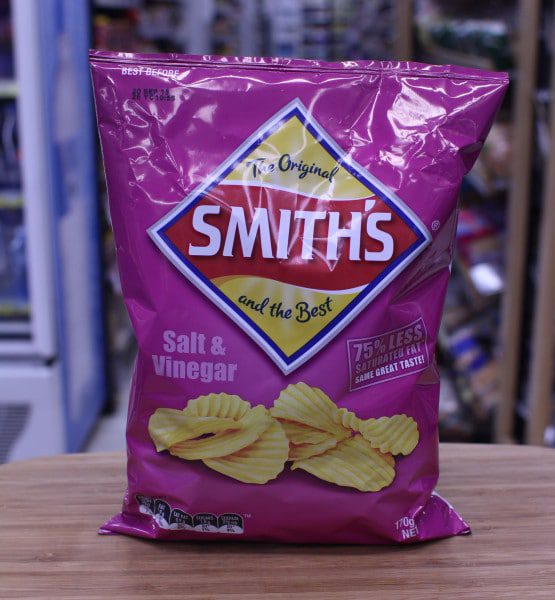 There are multiple chips brands that off the salt and vinegar flavor, such as Lays. But Smith's is the brand Australians purchase the most. It may seem like a weird combination if you've never tried it, but you actually get a delicious, tangy, yet sweet taste in just one bite.
Cold Meat and Ketchup Sandwich
Sandwiches are another typical snack that you can grab for a quick bite. There are numerous types of sandwiches you could choose from, such as peanut butter and jelly, which may be the most popular one worldwide. But Australians prefer something way different.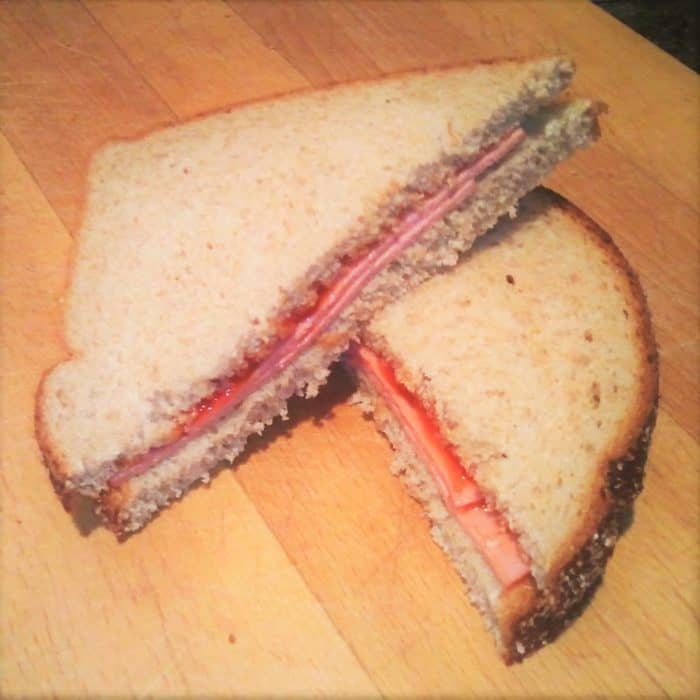 Cold meat and ketchup are probably the most popular sandwich fillings amongst Australians, and we bet that you can construct this sandwich in under 3 minutes. This combination seems weird, but rest assured, the taste is nothing far from delicious.
Piggy in a Blanket
If you're scratching your head for an easy finger food you can make for that party you're planning or simply a snack that can satisfy your sausage and pastry craving, we have here a simple and popular Australian finger food that you could whip up.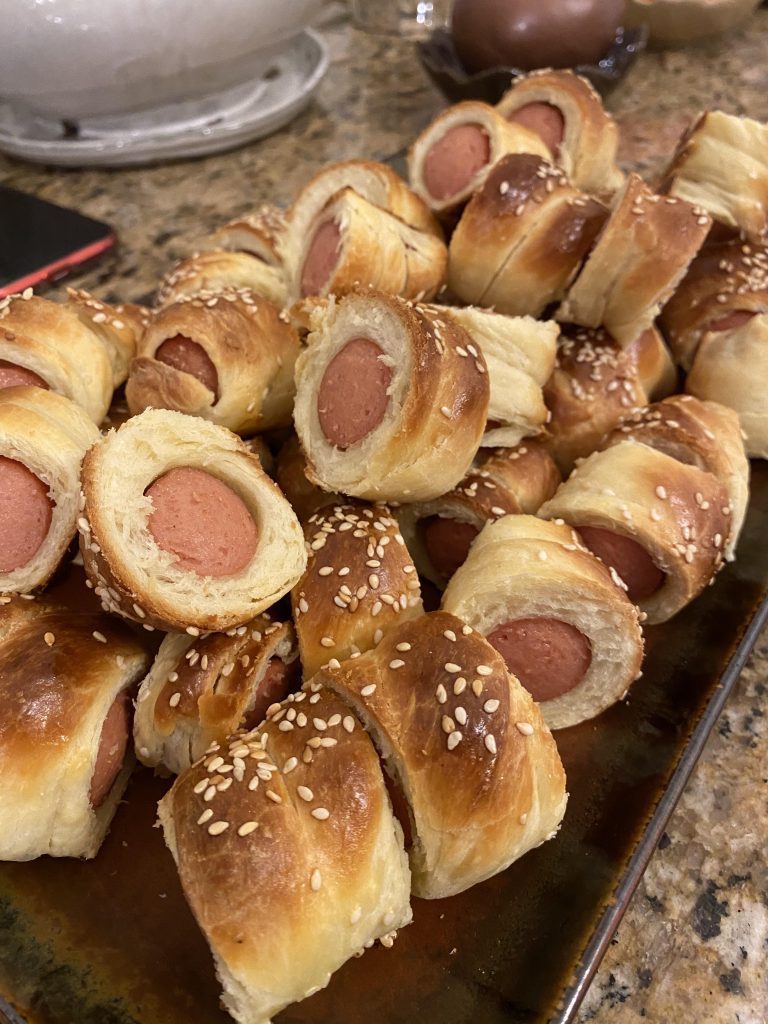 One pastry snack that most Australians enjoy is pigs in a blanket which is a sausage wrapped in pastry. Australians just love their snacks to incorporate sausage. This finger food looks absolutely adorable yet delicious as well. No one will be disappointed with this one!
Kabana
Next on our list is a snack that Australians love to grab and eat on the go. Snacks like this are well-loved by practically everyone around the world; it's like an emergency food that you can throw in your bag in case you get hungry.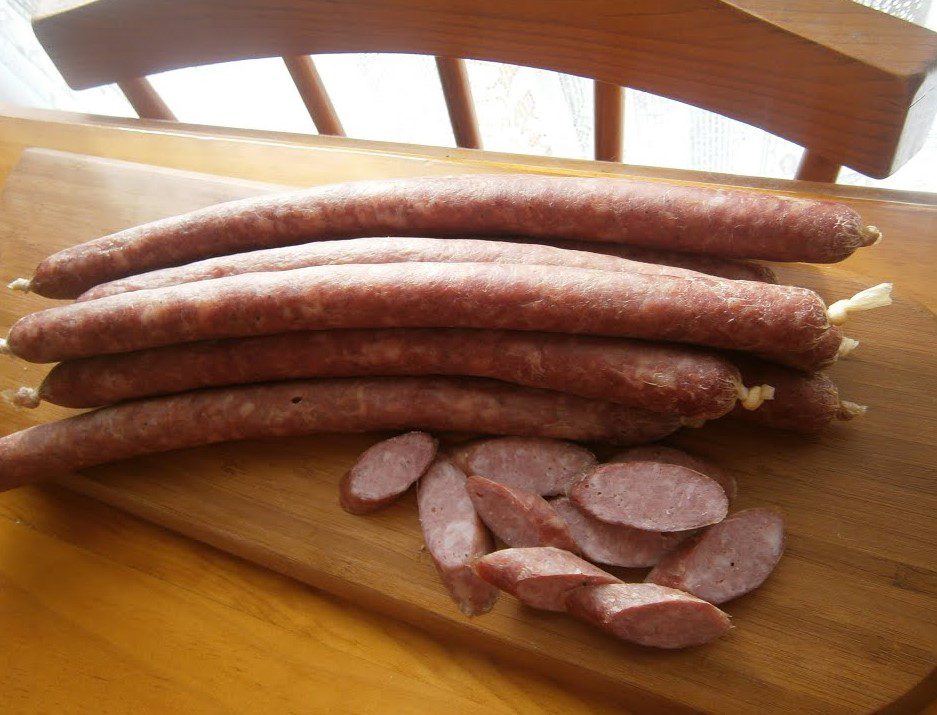 For Australians, this snack is a dried sausage stick, otherwise known as a kabana. They come in both mild and spicy flavors. This just shows the love Australians have for sausages; they try to incorporate them into almost everything, and we're not complaining.
Le Snak
Next up is a classic snack that is well-known and adored by almost everyone, Australian or not. This snack is cheese and crackers. They bring up so much nostalgia from our childhood. Cheese and crackers used to easily cheer us right up if we were having a bad day!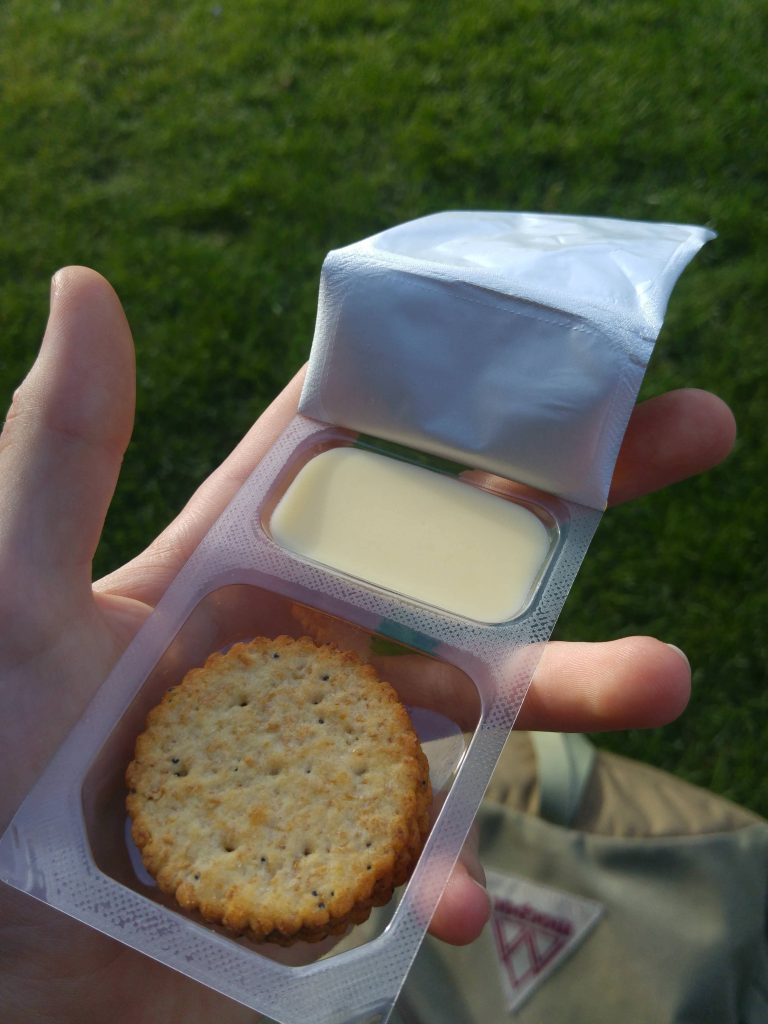 In Australia, this snack is packaged as an on-the-go snack that you can easily throw in your bag. With one small package, you get the whole deal, and this includes the cheese as well as the crackers. Kudos to Australians for coming up with such a brilliant idea!
Lamingtons
If you have a sweet tooth, you probably love your desserts not to be too sweet with a pleasant texture. Though the rest of us would typically enjoy traditional desserts, Aussies enjoy a dessert that is particularly special because of its unique texture.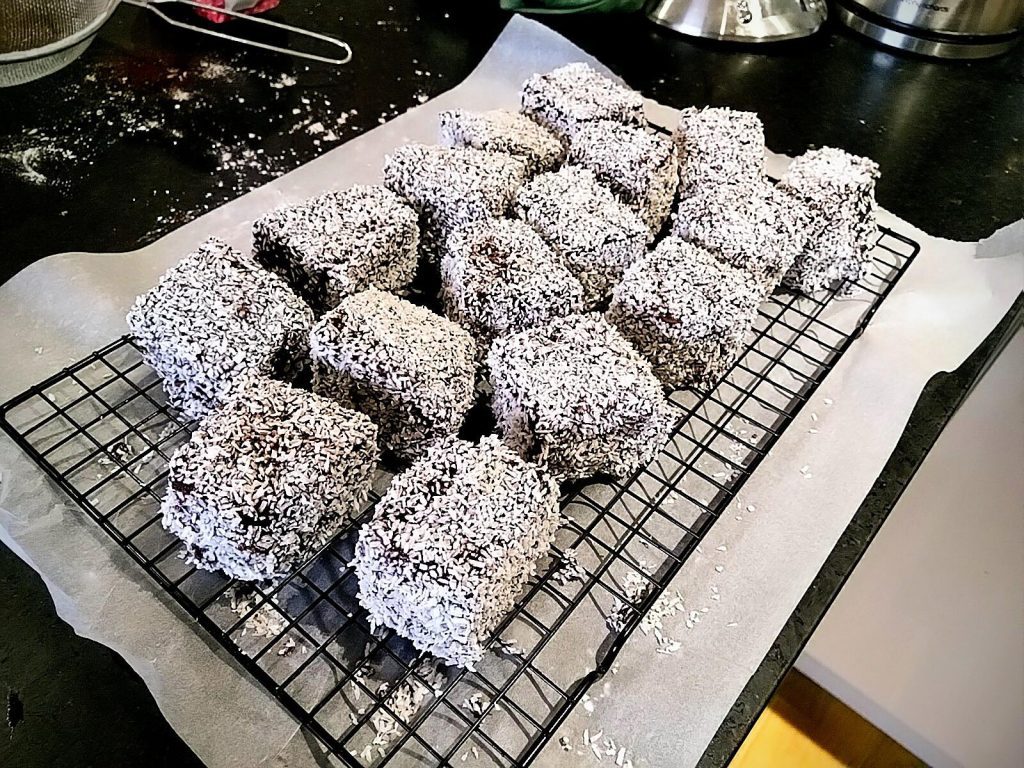 This brings us to a rather popular Australian dessert – lamingtons. Lamingtons are soft sponge cakes that are coated with a light chocolate sauce and topped off with some desiccated coconut. Some lamingtons are even filled with a jam or cream filling.
Vanilla Slice
Here's another pastry dessert that Australians absolutely adore, and those are vanilla slices. Although there's not one dessert that confirms that every single person who has tried it likes it, vanilla slices may be an exception. All it takes is one bite, and you may just fall in love.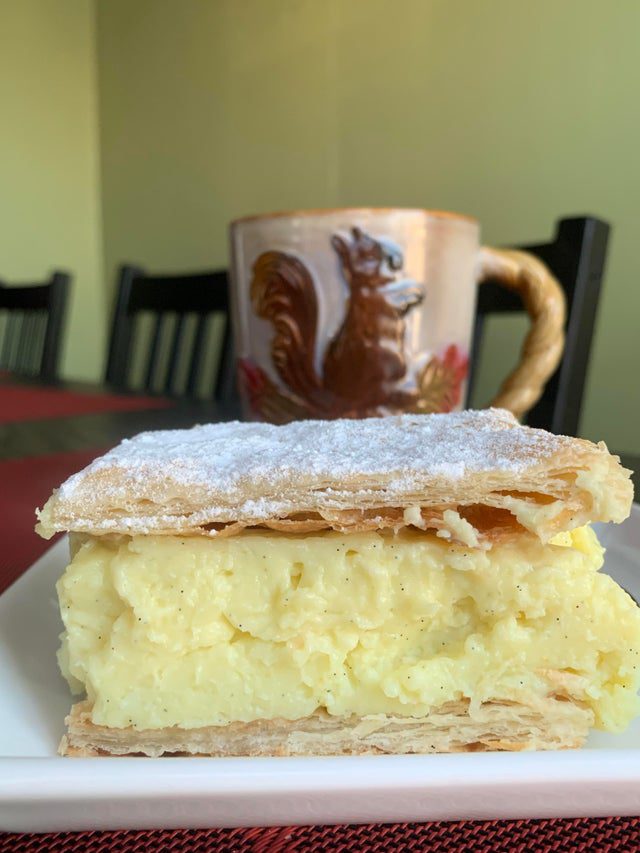 This Australian pastry consists of two very thin puffed pastry rectangles filled with heaps of vanilla custard. You could even ask for more custard if you like. Some would say that this little piece of pastry is a slice of heaven, and that's saying a lot.
Pavlova
Furthermore, cakes are a widely enjoyed dessert, mainly because it's been a tradition in many cultures worldwide, and there is no denying that the taste is extraordinary. You usually share it with your friends and family or eat it on a special occasion.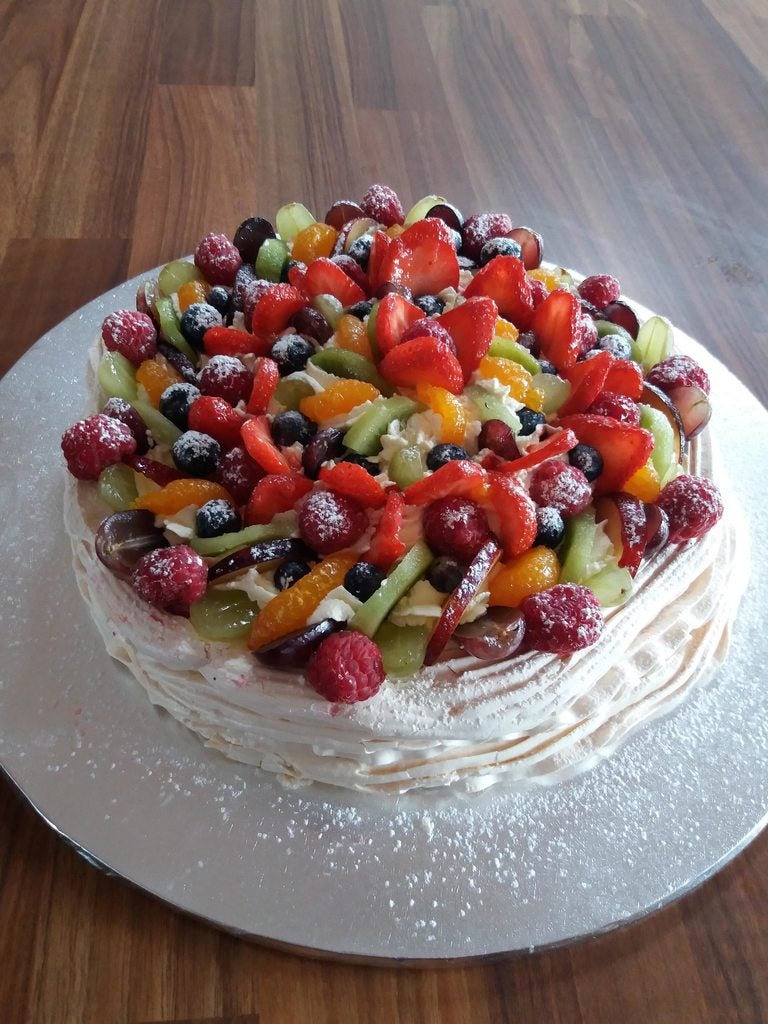 In Australia, one very popular cake is a Pavlova, a meringue-based cake layered with whipped cream. Although its origin is widely debated, Australians still love it as their own. It may either be from Australia or New Zealand.
Bubble-o-Bill
Children would consider ice cream to be one of their favorite foods. Whether you eat it as a snack or a dessert, children and adults wouldn't mind having it anytime, anywhere. Due to how popular ice creams are, ice cream companies keep coming up with new flavors to keep everyone excited.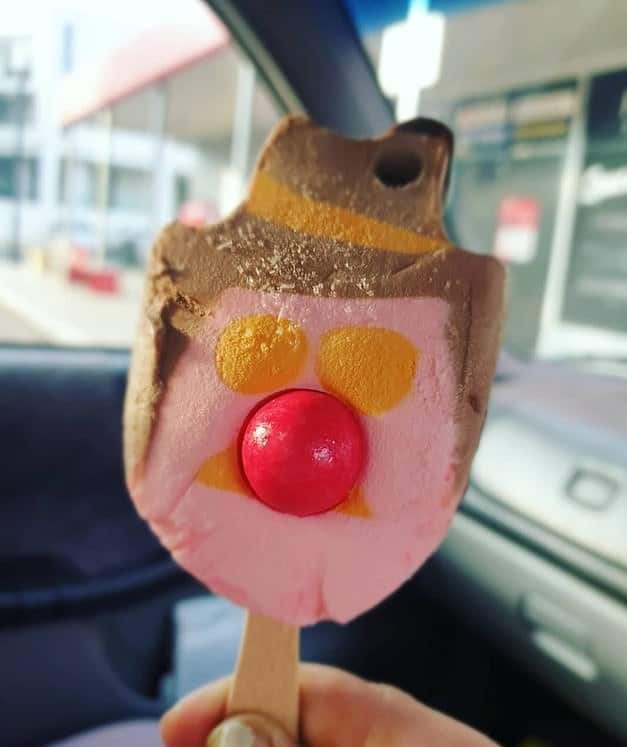 This is the same everywhere, including Australia. For them, there's a particular type of ice cream that everyone keeps coming back to, and that's a Bubble-o-Bill ice cream which looks like an old western cowboy. The look and taste of this ice cream are interesting enough that Australians love it.
Tim Tams
Can we all agree that chocolate biscuits are widely loved? Each country has its favorite chocolate biscuit brand, and this includes Australia. For them, this brand is Tim Tam. You may have heard of it because it is absolutely delicious and popular.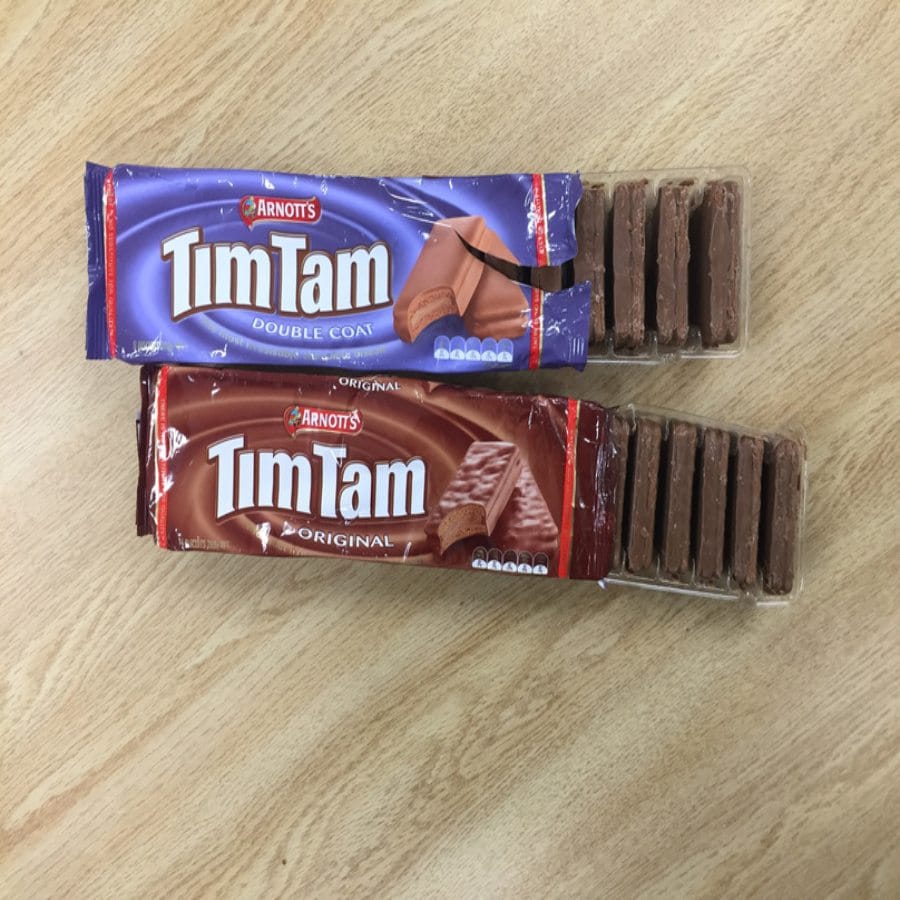 There is a wide range of Tim Tam flavors to choose from, but the most classic way of eating them is the original flavor biscuit kind dipped in a glass of milk. With one bite of this biscuit, all of your problems will melt away.
Fantales
Speaking of chocolates, Australians wouldn't miss this next one if they're at the grocery stores, especially if they have a sweet tooth. Fantales is a chocolaty snack filled with chewy caramel inside each chocolate piece. They taste amazing and come in small pieces, making them the perfect chocolate snack.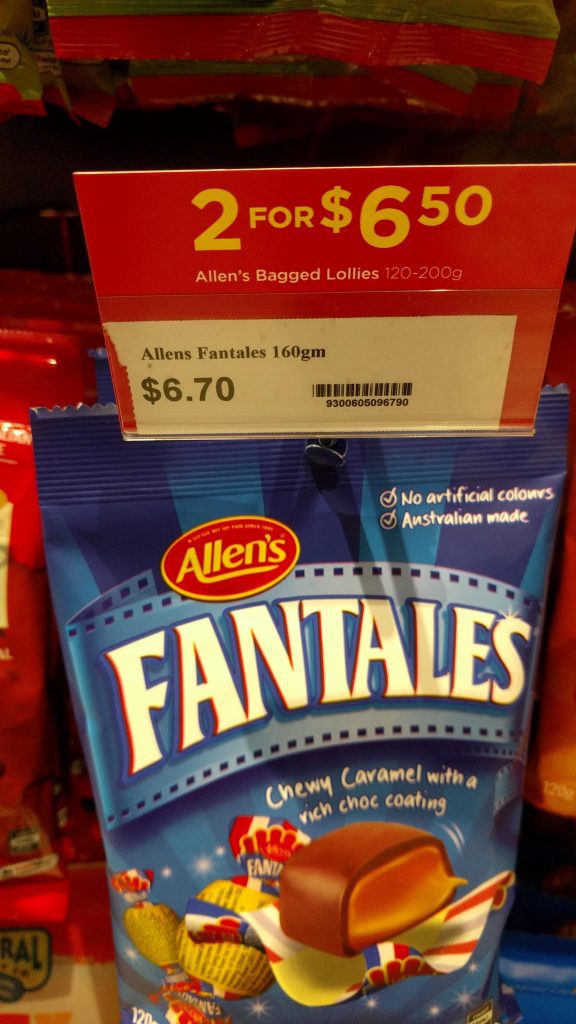 What makes Australians love this snack more is the celebrity fun fact printed on the packaging. In addition to the tasty goodies inside, you get to learn fun facts about your favorite celebrities. It's tales for fans, and thus the name Fantales.
Violet Crumble
Of course, we can't leave out chocolate bars because they're no doubt the best type of chocolate there is out there. Chocolate bars can be plain or filled with a little surprise. Either way, they usually taste amazing! In Australia, this particular chocolate bar wins the hearts of almost everyone.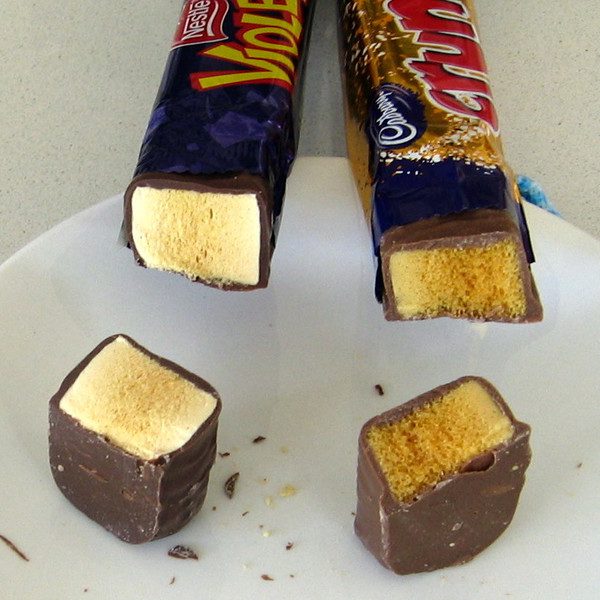 This chocolate bar is called a Violet Crumble. It's a candy bar that's made of honeycomb and coated with a thin layer of milk chocolate. If you're in Australia and you're craving something sweet, what better way to satisfy that craving with a Violet Crumble.
Cherry Ripe
While on the topic of chocolate, some would say that chocolates and fruits are a match made in heaven, but others would disagree. With this Australian candy bar, we think that we may be in favor of the idea of pairing fruits with chocolate.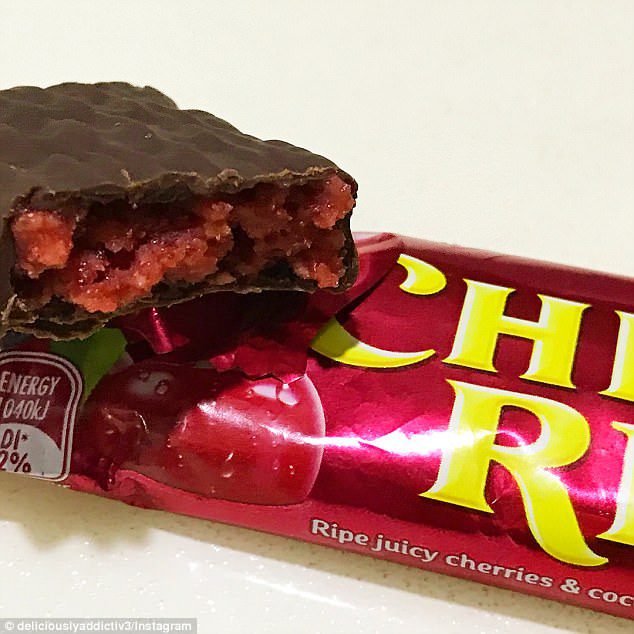 Cherry Ripe is a candy bar created by the famous candy manufacturer Cadbury, and it is only available in Australia. This candy bar consists of both chocolate and fruit. Although the taste may be unacceptable by a small minority, it's actually pretty yummy.
Arnott's Iced VoVo
Tea has many benefits like anti-inflammatory properties, boosting mental health, and controlling diabetes. For non-coffee lovers, it's also a common substitute for getting caffeine in the system. However, we're not here to talk about tea, but rather something that goes perfectly with your cup of tea.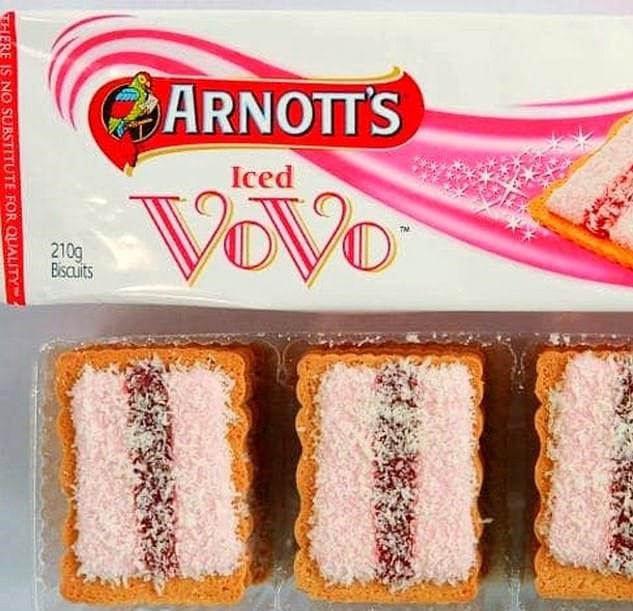 Arnott's Iced VoVo is Australia's go-to for a biscuit to pair with their tea. This is a cream biscuit topped with coconut shavings along with jam. Visually, it's definitely pretty. Taste-wise, it doesn't disappoint too. Therefore, if you ever get the chance to try this, you'd be in for a real treat!
Arnott's Sao Crackers
Arnott's is a famous Australian biscuit brand that many locals love to purchase. They produce many flavors and types to choose from. Speaking of Arnott's, if you decided to give Arnott's Iced VoVo a try, you should definitely try Arnott's Sao Crackers too!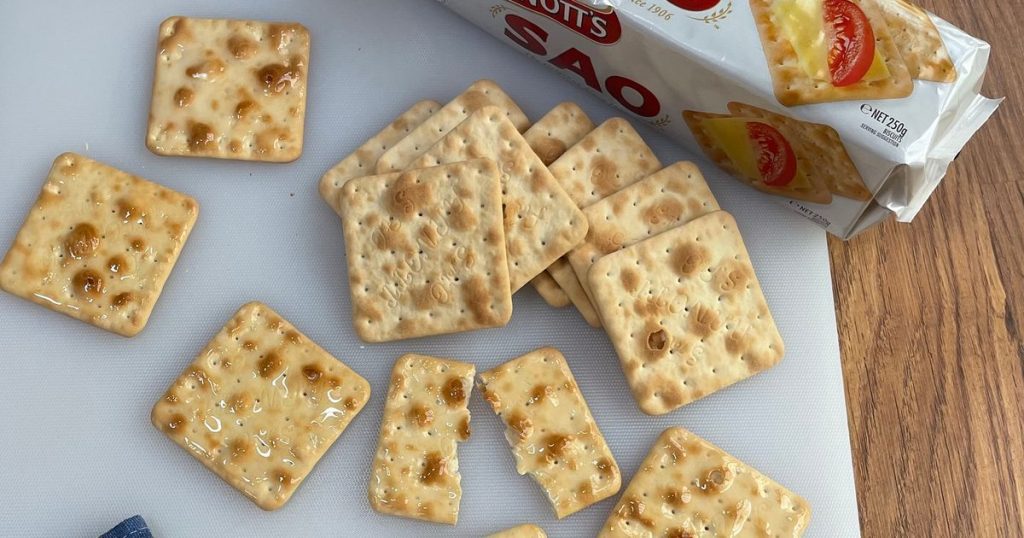 Arnott's Sao Crackers are the ultimate cracker to dip in cheese or other dips. They're actually perfect for almost anything. You can eat them with a spread of your choice or simply dip them in gooey cheese. They'll taste amazing regardless of how you choose to enjoy them.
Chocolate Spiders
If you've ever been to Australia, you'd know that you can find spiders almost everywhere. Instead of being ashamed of this, Australia has taken this aspect and turned it into a specialty treat, hero-ing one of the most frequently seen insects in the country.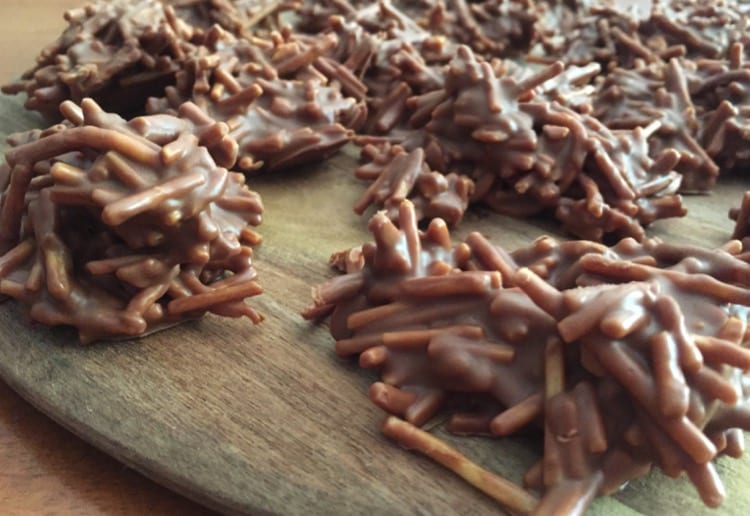 Chocolate spiders are another classic party food down under. This snack can be homemade from crunchy noodles, chocolate, and peanut butter. Although the look resembles a spider, the chocolate itself tastes fantastic, which is why Australians love this staple food!
Musk Sticks
One nostalgic sweet for Australians is musk sticks. Remember when you were a kid, and you begged your parents to get you some sweets at the store? For Australians, they would beg their parents for one thing only, and that was a musk stick.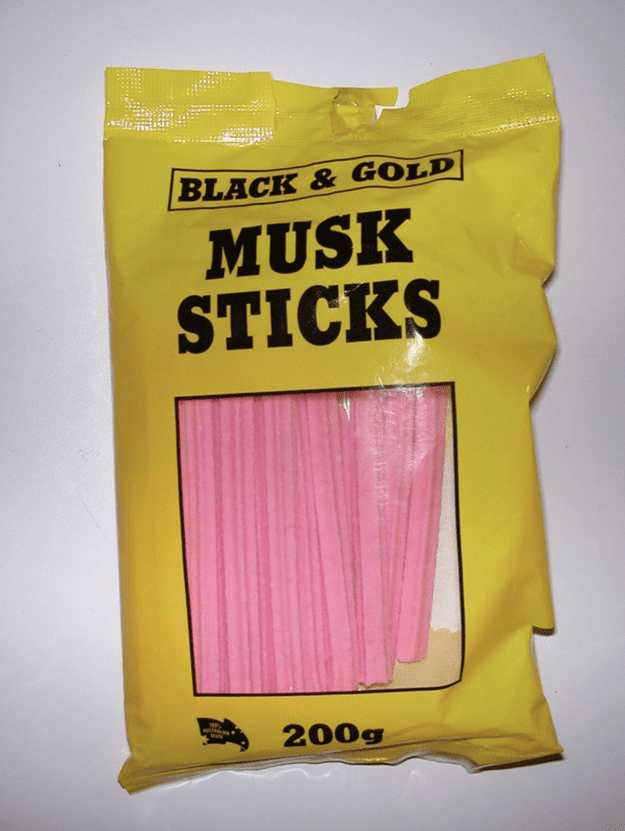 Musk sticks practically cost you nothing for that sugar-rush feeling you want. If you eat one of these, you'd be bouncing off the walls and causing others a migraine. The texture of musk sticks is soft yet hard, and the taste is everything yet nothing.
Homemade Toffee
Another nostalgic sweet treat is toffee. Bake sales are rather popular at Australian schools, and one thing that Australian parents would "bake" their kids is toffee, which is one of the most well-loved baked goods at any bake sale, making it a must-buy.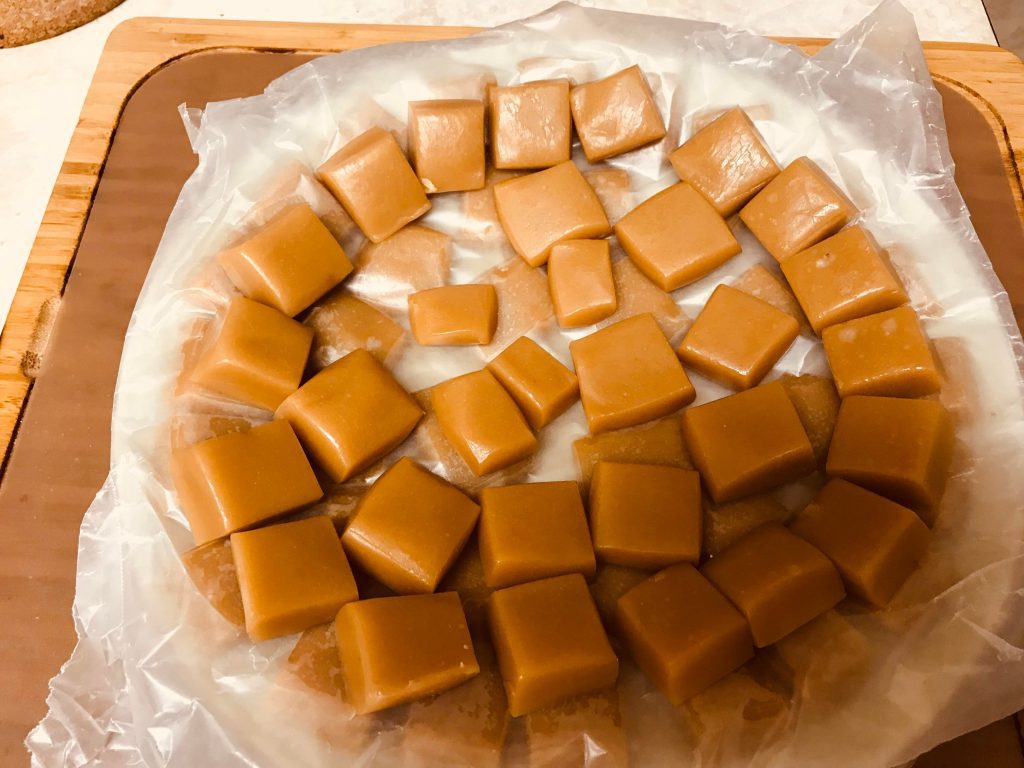 Toffee is usually made from merely sugar and water, which makes it extremely hard, especially after leaving them to set. Therefore, you wouldn't be able to chew on them as they might break your teeth. Nevertheless, Australians still love them to death.
Milk Chews
As kids, we're frequently told to drink more milk as it helps us grow taller and stronger. This made milk an essential in every household, including Australian households. However, one other thing that almost every Australian household has in addition to milk is milk chews.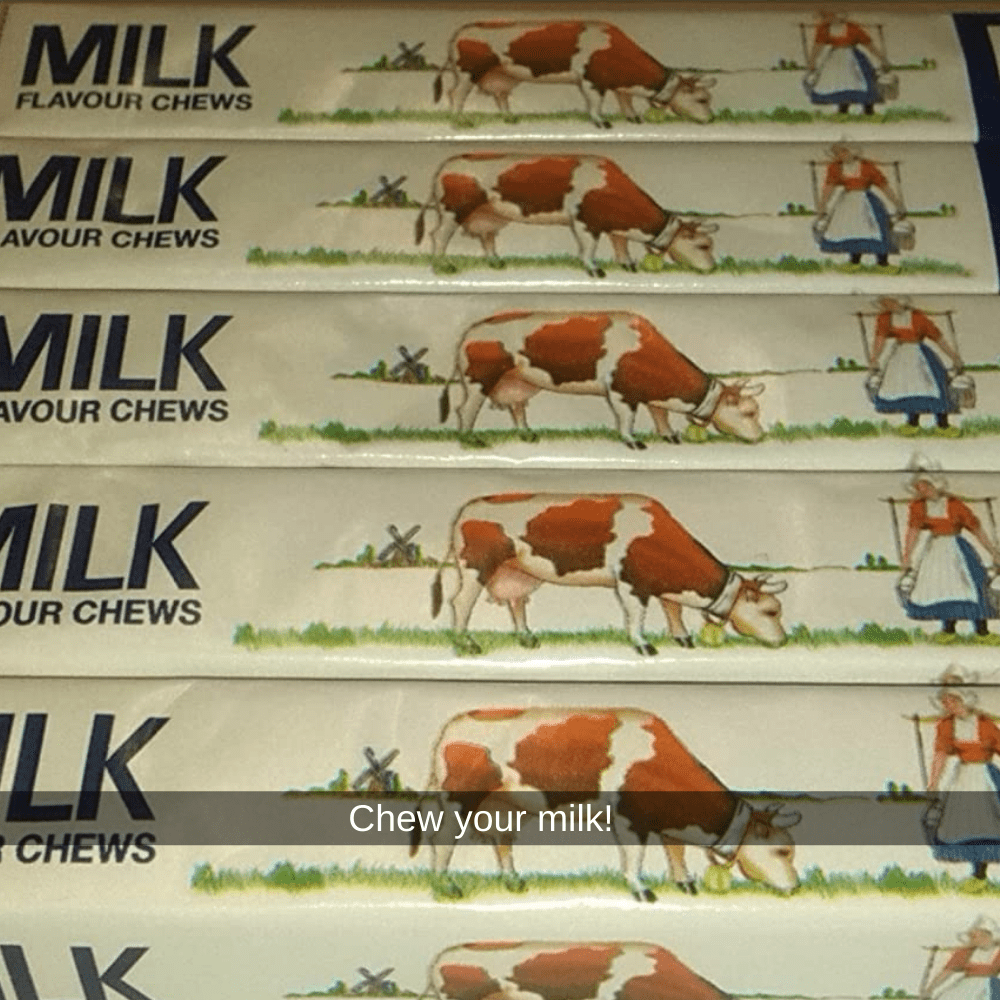 Apparently, drinking milk isn't the only way to get milk in your system. Milk chews are an alternative. Australian parents get their kids to "consume milk." Milk chews are a type of taffy-like sweet that is milk-flavored. It may sound weird, but it is absolutely delicious!
Milo
Another way to get your children to drink milk is with flavored milk. Kids absolutely love it. But it's not only the kids who love flavored milk. Adults do too. It's a great way to ensure that you or your child has met the calcium requirement for the day.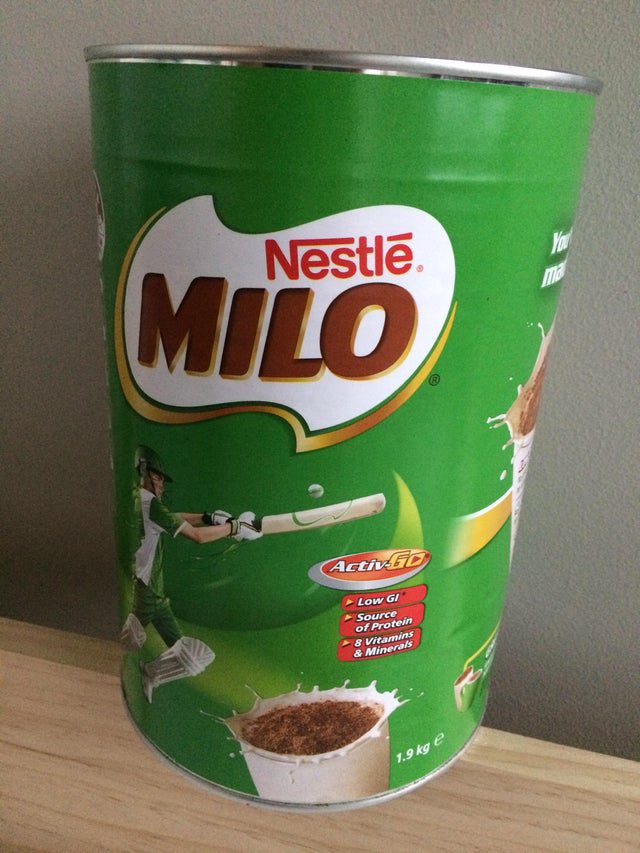 Milo is highly adored by Australians. It's a chocolate malt powder that you can add to your milk to turn it into chocolate-flavored milk or into hot water for hot chocolate. After adding the powder, you could either mix it well or leave it on top to eat later.
Lemon, Lime and Bitters
The most asked question when dining outside is whether or not to order a drink as well as what drink to order. If you are dining in an Australian restaurant and have decided to order a drink, give lemon, lime, and bitters a try.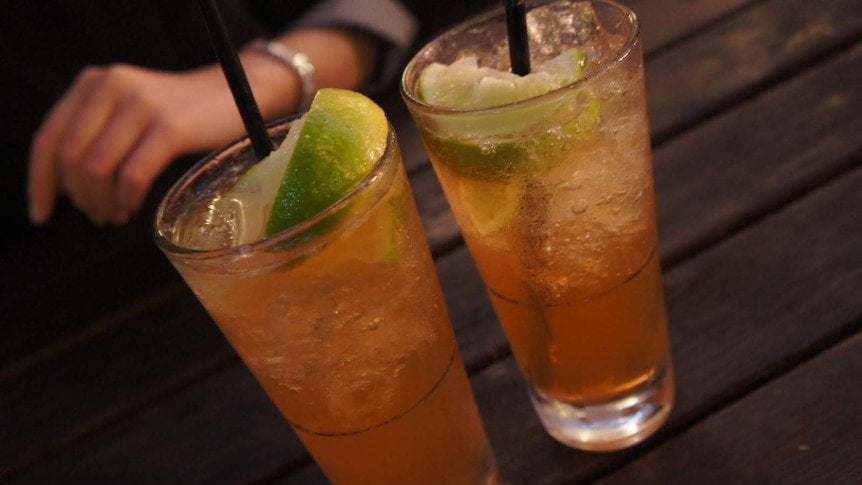 This drink tastes exactly like its name. It's served as a syrup, and you'd have to add the fizzy soda yourself. You might be wondering where the bitter comes from, and to answer your question, it comes from the slight amount of liquor in the drink.
Crocodile Meat
Crocodiles may be a nightmare to many. The sharp teeth they have and the fierce look that's always on their faces induce fear in many, but in Australians! In fact, crocodiles should be afraid of Australians since they hunt and eat them.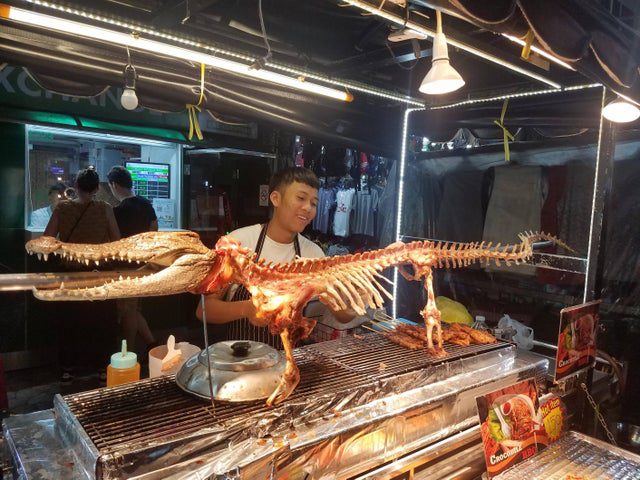 Never in a million years did we think that crocodile meat is a delicacy, but Australians have proved us wrong. Just take a look at this stall owner who displays the crocodile's skeleton as a way of promoting the crocodile meat he sells!
Solo
One go-to drink for most people is soda. There are actually many different soda brands, but only a few have a monopoly over the hearts of the people, and these brands include Pepsi, Coke, and Sprite. However, for Australians, that one brand is Solo.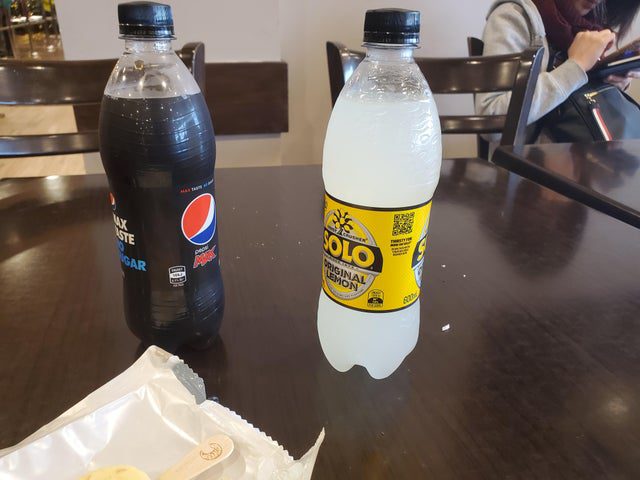 Solo is a real lemon-y soda that can be a real thirst crusher. So, if you're looking to quench your thirst with a refreshing soda in Australia, be sure to look for Solo in the nearest grocery or convenience store.
Long Black
Drinking coffee is probably the best way to start your day, no matter where you are. Australia is known for housing some top-notch cafes that serve high-quality coffees, and one type of coffee drink that is the most Australian is a long black.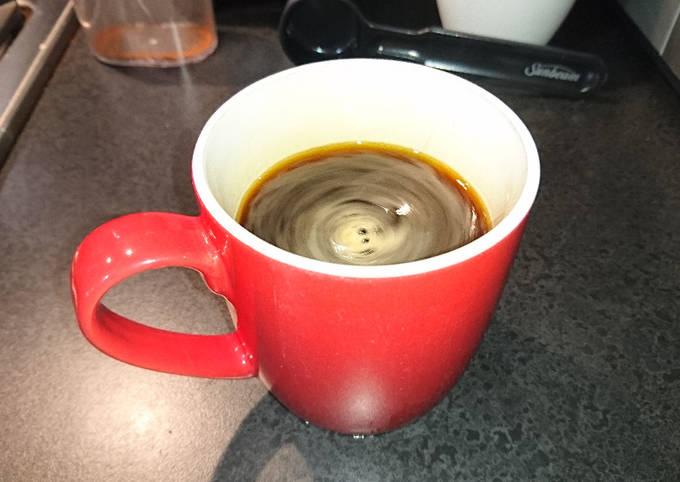 A long black is a classic black coffee that consists of water and espresso. It's quite similar to an Americano, but it's made by filling a cup with hot water and then pouring espresso into the hot water. In contrast, an Americano is usually the opposite.
John Dory
The name Dory reminds us of the Dory from Finding Nemo. But did you know that the Dory we're talking about here is an actual fish and not a fictional character? That's right, John Dory is a type of fish that can be found on many coasts around the world.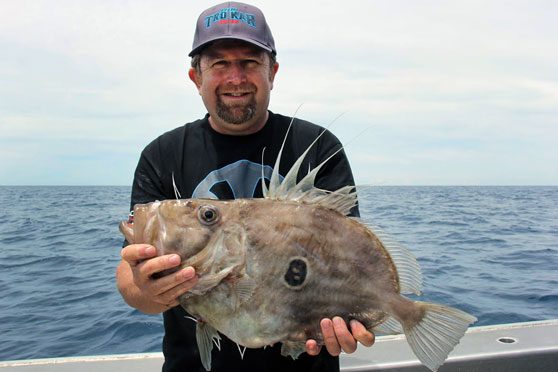 Therefore, it's actually quite popular amongst different cultures, including the Australian culture. Other than its taste, the look of this fish is definitely very impressive. So, if you happen to be fishing, do keep a lookout for a John Dory as they're quite the treasure.