50 States, 50 Plates: A Foodie Ranking Of The USA
By Jhoana C November 2, 2022
---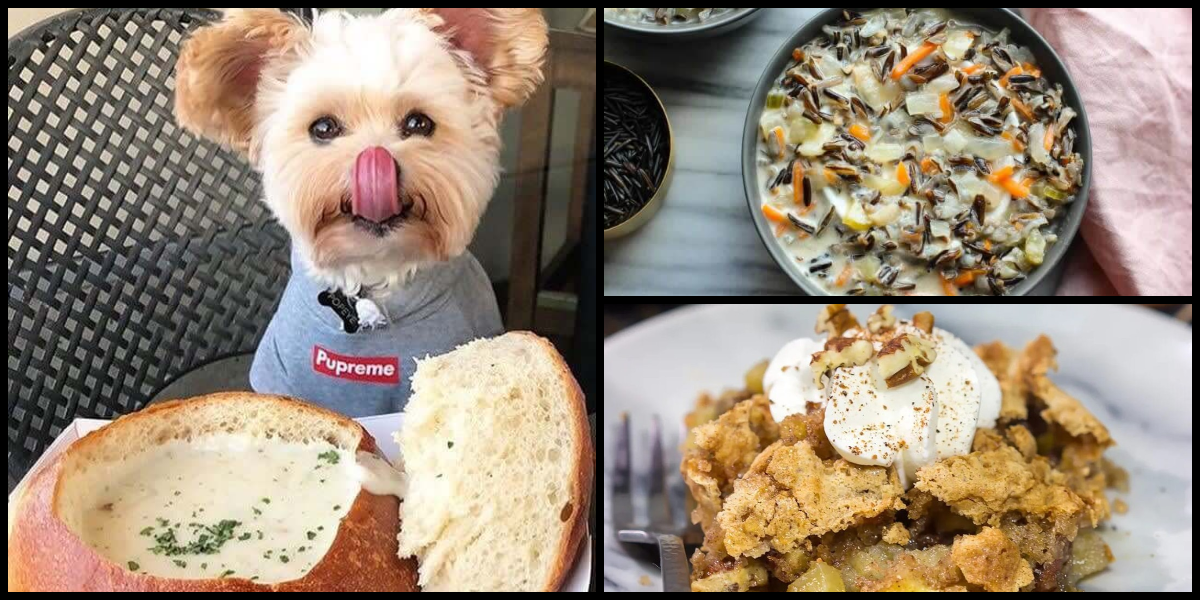 When going to a new place, whether you're moving or just passing through, there are many things to factor into your travels. There's the culture, the people, and even the employment opportunities, and, of course, there's the food! Surely you wouldn't want to move or travel to a place that doesn't have a delectable variety of cuisine, right?
Sure, there are chain restaurants, but the fare is often underwhelming. Panera is a nice treat but certainly not good for date night, and no one wants to cook while on vacation.
We're always on the lookout for good eats; after all, what is life without delicious dishes to savor now and then? And in relentless pursuit of the best eats in the world, here are 50 US states ranked according to their culinary offering and sophistication. Be warned; this list will make your mouth water.
#50 Alaska
Alaska is the state of fresh fish, thanks to its great lakes and seas. It is an angler's paradise, but it's not the place for foodies. Of all the states, it is ranked the absolute worst, and why is that, you may ask?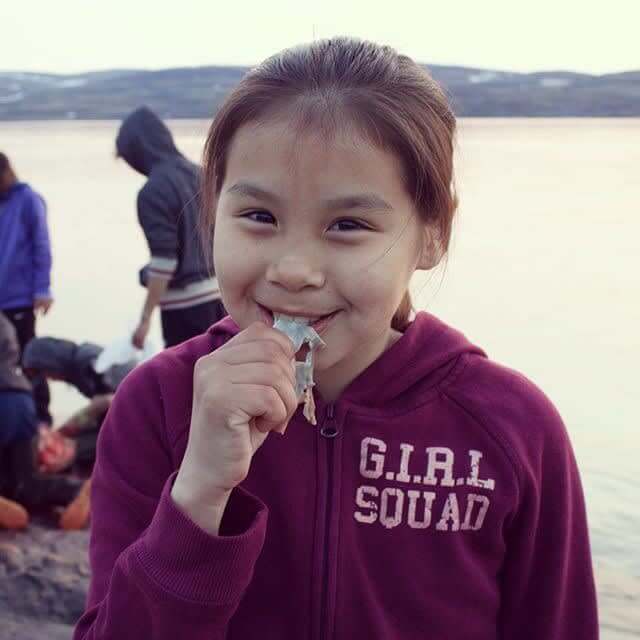 Imagine stuffing your mouth full of whale blubber, also called muktuk or reindeer sausage. Many people don't fancy such things. Only those that are after extreme or unusual eats, and that's only a minority of the population, should be prepared to eat local foods.
#49 North Dakota
Although North Dakota is the leader in producing Durum wheat, dry edible beans and peas, spring wheat, canola, honey, and flaxseed, it ranks low when it comes to culinary fare. It may be located in the Midwest, but its dishes are highly influenced by Norwegian cuisine.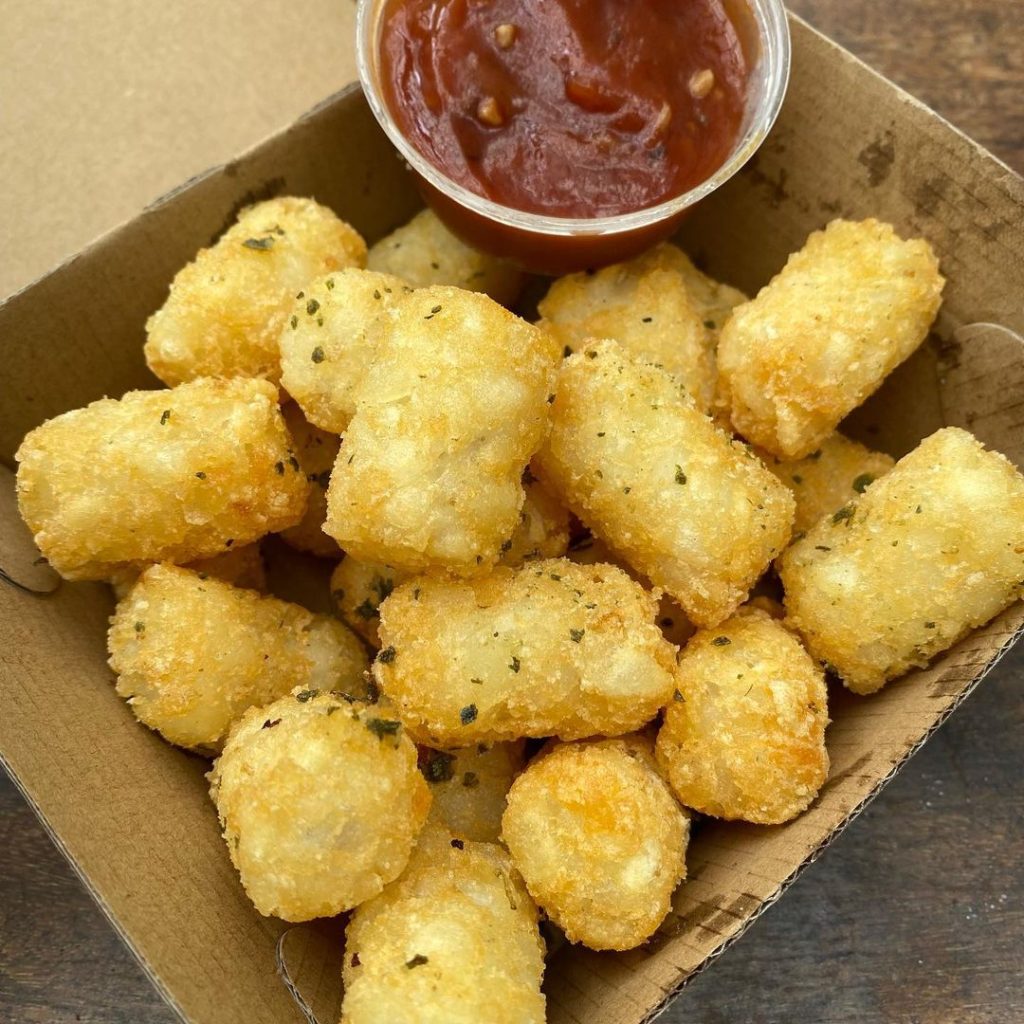 They say that there isn't much to eat in the state, just like there isn't much to do there. So, if you're a foodie looking for culinary masterpieces to write about, you might want to skip the state altogether. The best you're going to get there are tater tots, canned veggies, and mushroom soup.
#48 South Dakota
It seems that when it comes to food, the two Dakotas are very similar. South Dakota is known for their chislic, or salted cubes of meat, that range from venison, and goat, to mutton. The meat is either grilled or deep-fat fried then skewered on toothpicks. Sound appealing?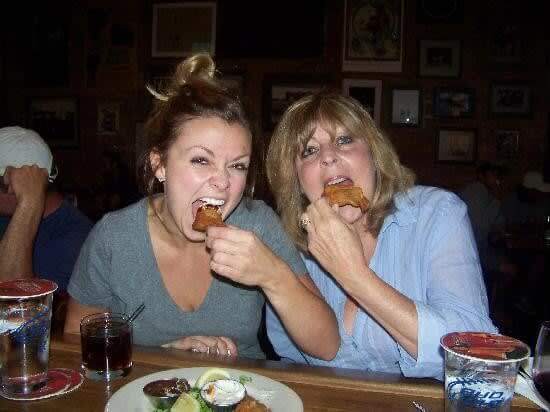 Another iconic food from the state food is rocky mountain oysters. To begin with, it's not even remotely like seafood. It's a dish made of bull "reproductive organs" that are broiled, sautéed, braised, or poached. Most of the time it's accompanied by a cocktail sauce.
#47 Utah
Utah is popular for its dipping sauces, sweet treats, and loaded burgers. It has a food that is most definitely American but with an extra kick. What's the secret ingredient of its most famous fry sauce? Nothing! They just mix ketchup and mayonnaise together.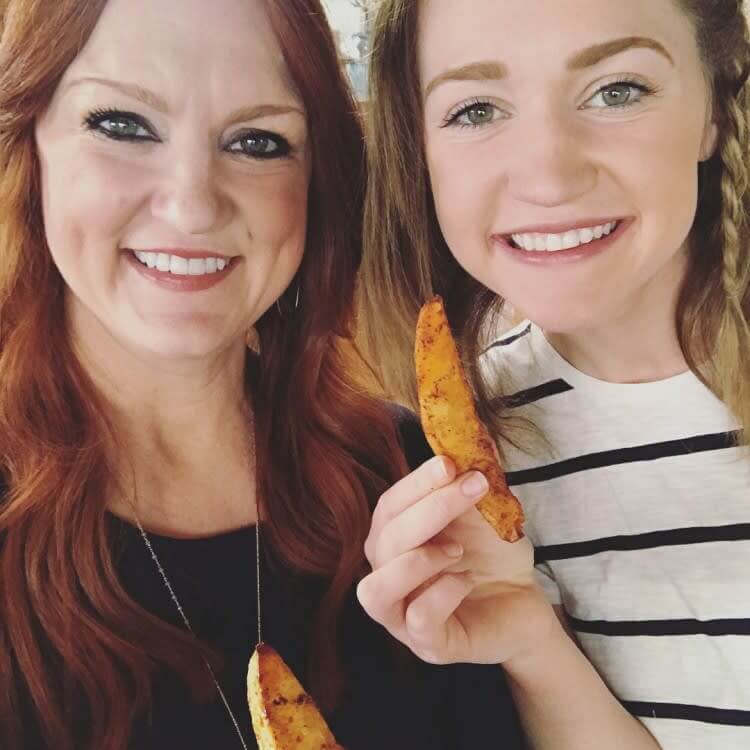 The fact that people there are easily impressed by such a simple sauce demonstrates their simple palate. According to a review, the most popular food chain there is In-N-Out. Well, the chain is popular in other states, too. That says a lot about local cuisine, don't you think?
#46 Florida
The sunshine state's most famous export, aside from oranges, is key lime pie. It got its name because of its association with the Florida Keys. It's the perfect combination of tangy lime juice, egg yolk, and sweetened condensed milk poured onto a graham cracker crust.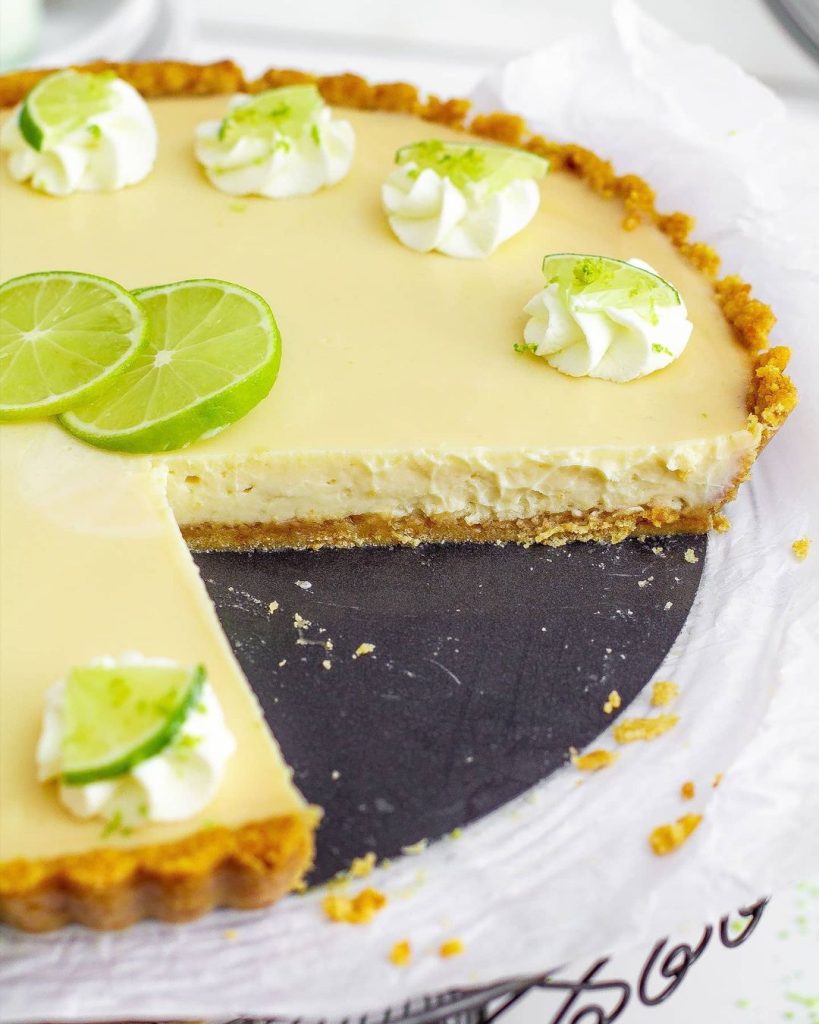 But aside from that, what does Florida have to offer? Apparently, not much because the state is ranked low when it comes to how locals dine. In spite of the abundance of delicious Cuban food, Floridians would much rather eat at fast-food chains. Yup, we're confused, too.
#45 Nebraska
Runza sandwich is a true Nebraskan original and it was brought to the state by immigrants from Russia and Germany. It's a meat pocket filled with a mixture of onions, cabbage, cheese, and ground beef. There are various other offerings in Nebraska, but guess what Nebraskans would rather have?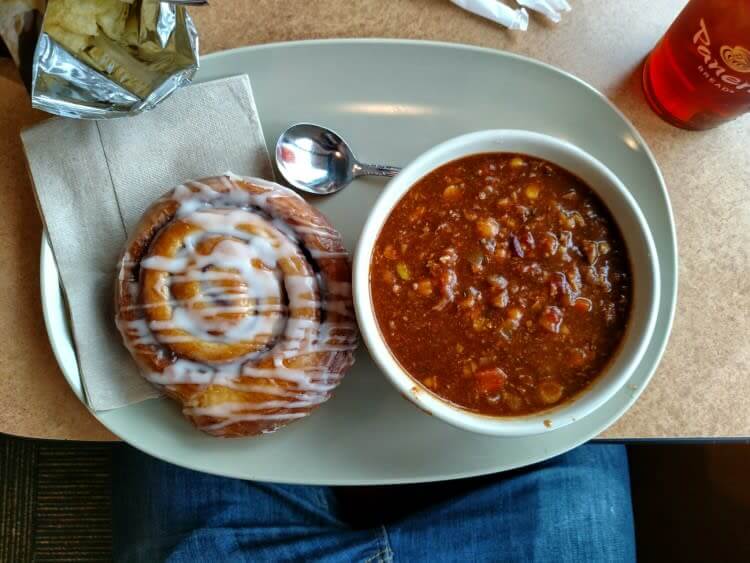 People there would rather chow down on a bowl of chili with a cinnamon bun. Of course, they also love their fast-food chains. In fact, they happen to have the second-highest fast-food restaurants per capita, so usually, that's where people flock.
#44 Kansas
When it comes to Kansas' most famous food, there are four that stand out from the rest — cheesy corn, burnt ends, chicken spiedni, and their signature cut of steak. You'll see those four things in every city all over the state.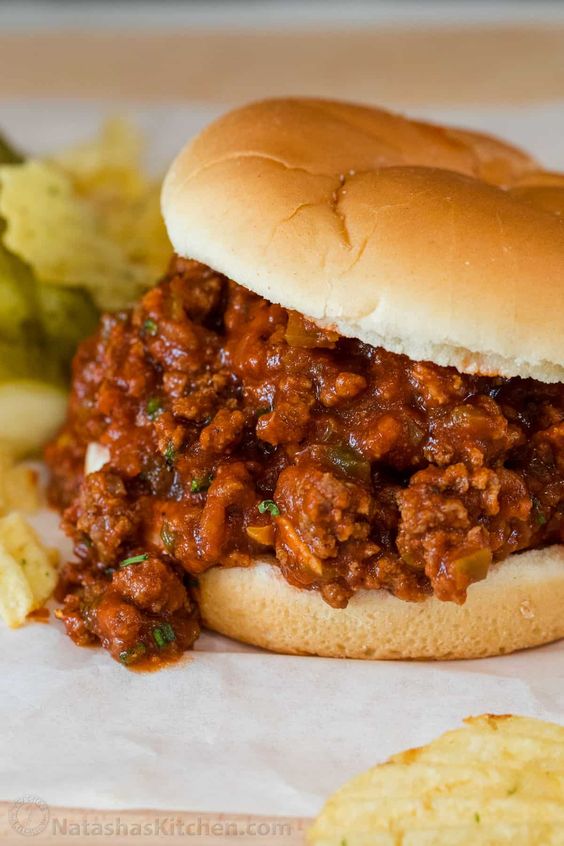 However, no matter how sophisticated the other choices are, people there would rather go with their tried-and-tested sloppy joes. The sloppy joe seems to be having an identity crisis; it's like a sandwich that wanted to be a burger but didn't quite get there.
#43 Oklahoma
People from Oklahoma love their land, and they love the food raised on it. Local favorites include barbecue, Indian tacos, chicken-fried steak, and fried-onion burgers. However, when it comes to food, Oklahoma has to compete with other bigger and more happening states.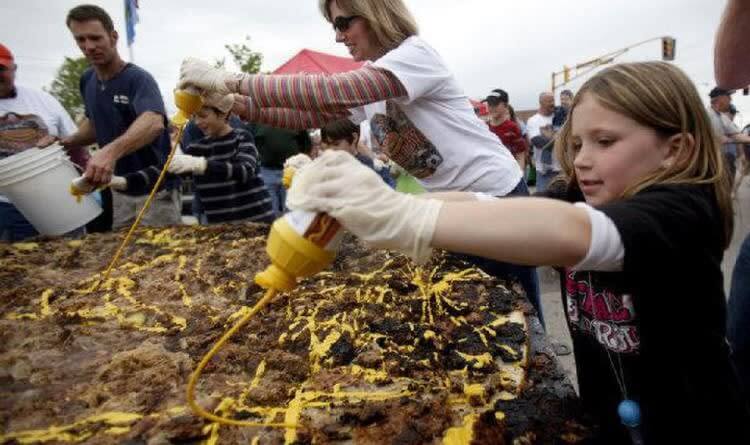 To get attention, El Reno came up with the largest fried onion burger which is cooked annually at the Fried Onion Burger Day Festival, but we don't think that's something to complain about. If you'd rather have a burger of normal size, there are plenty of places to go to.
#42 Iowa
The Hawkeye State has s'mores as its official snack. While that may not seem sophisticated for other people, it suits us just fine. Who doesn't like s'mores? No other treat even compares to the sweet, salty, crunchy, and chewy snack.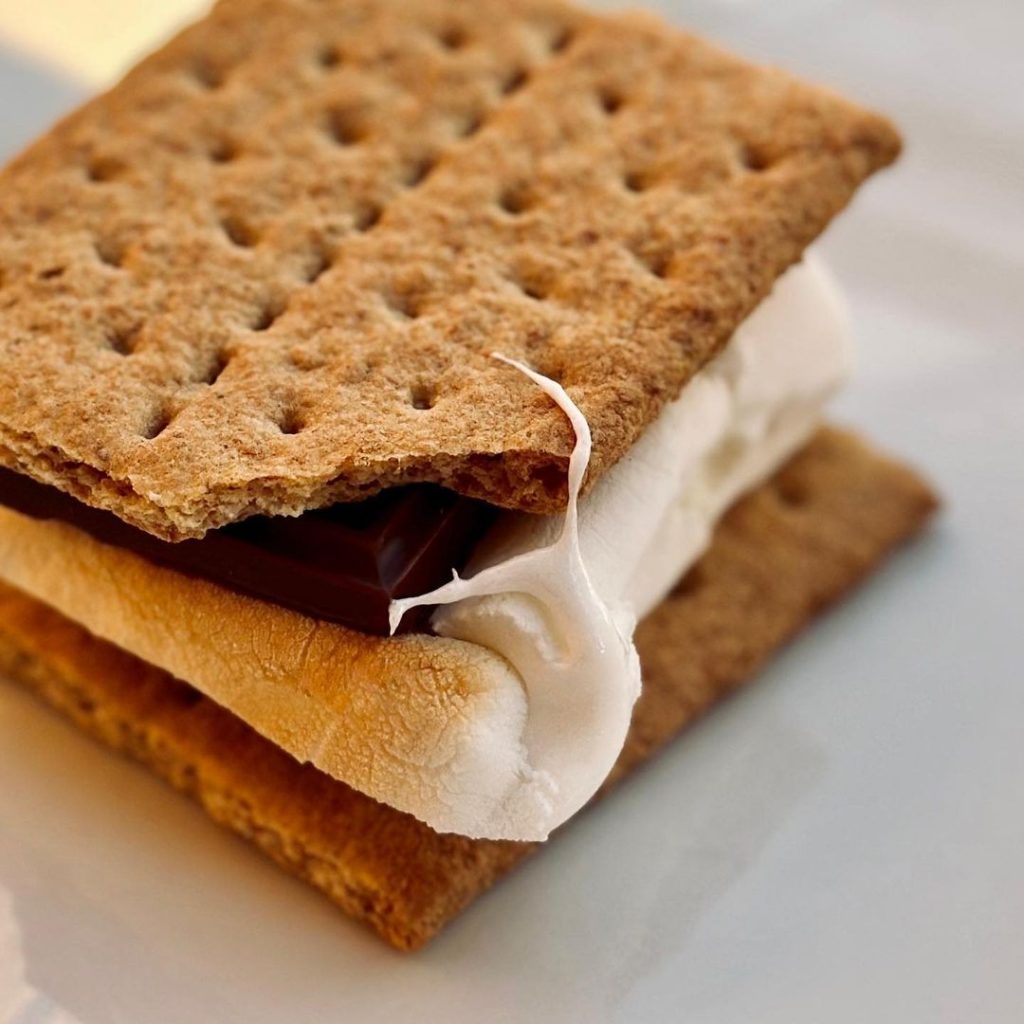 The state may not be as fancy as others, but they also have great things to offer such as taco pizza, Iowa ham balls, Steak de Burgo, sour cream raisin pie, and of course, their piece de resistance, lots and lots of corn.
#41 Wyoming
Various things influence Wyoming's food scene, such as Western traditions and wide-open spaces. Head to the state if mouthwatering Angus beef steak beef and Rocky Mountain trout please your palate. You can also have crisp seasonal vegetables to complete your meal.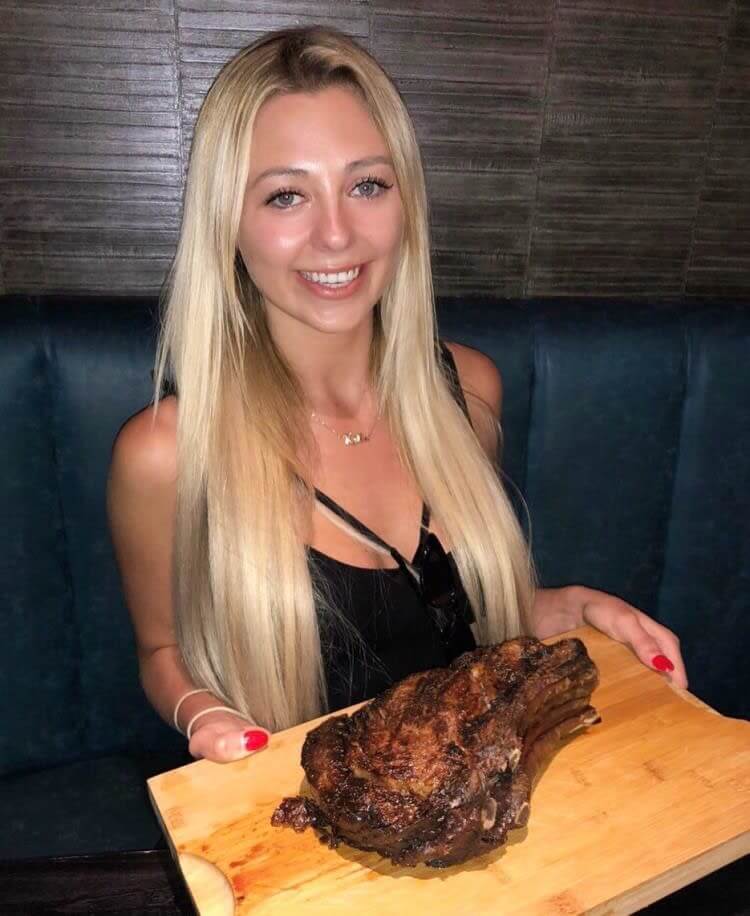 For a state that attracts millions of tourists each year because of its numerous parks, the state ranks pretty low where food and culinary sophistication are concerned. Most restaurants in the area pay attention to their protein, and many of the other food groups are ignored.
#40 Idaho
Idaho is the place to go if you love potatoes and can't live without them. After all, it is the leading producer of potatoes in the country, and they know their way around the starchy vegetable. Aside from potatoes, the state has other culinary gems.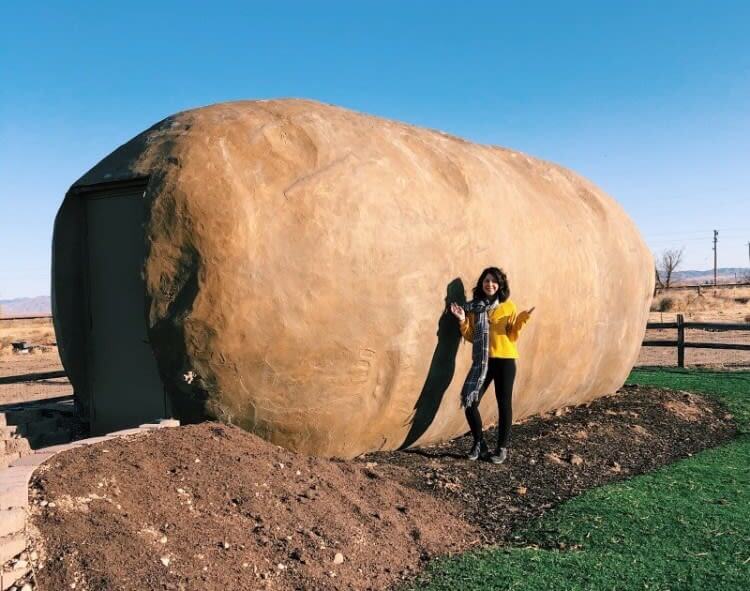 Wondering what to order when you're there? Honeycombed-topped morsel mushrooms, ruby red trout, and plump purple huckleberries should be on your list. In terms of sandwiches, you can't go wrong with the Idahoan. The hot and cheesy sandwich is the perfect pick-me-up if you're feeling gloomy.
#39 Nevada
Las Vegas, Nevada is one of the most happening places in the world and it's where most top restaurants in the state are located. They have evolved from more than just steakhouses and red sauce joints, and as the city has grown, so has the food scene.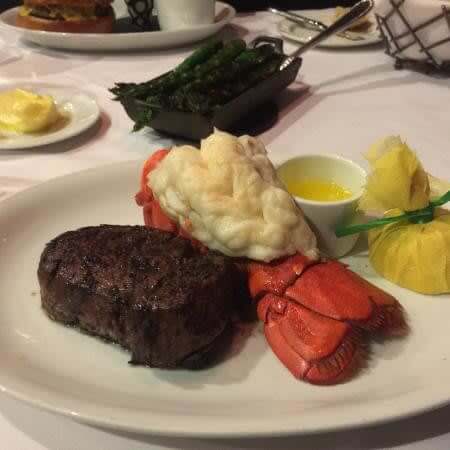 If Las Vegas wasn't in Nevada, then people would go there for the food because most other places don't have anything worthwhile to offer. All the good things are limited to the strip, so be warned before you visit and don't expect too much.
#38 Montana
While we can't say anything bad about Montana's food scene, there isn't anything outstanding about it either. It's pretty boring, if you ask us. It isn't the worst place to go for food, but it isn't the best, so it's in the middle.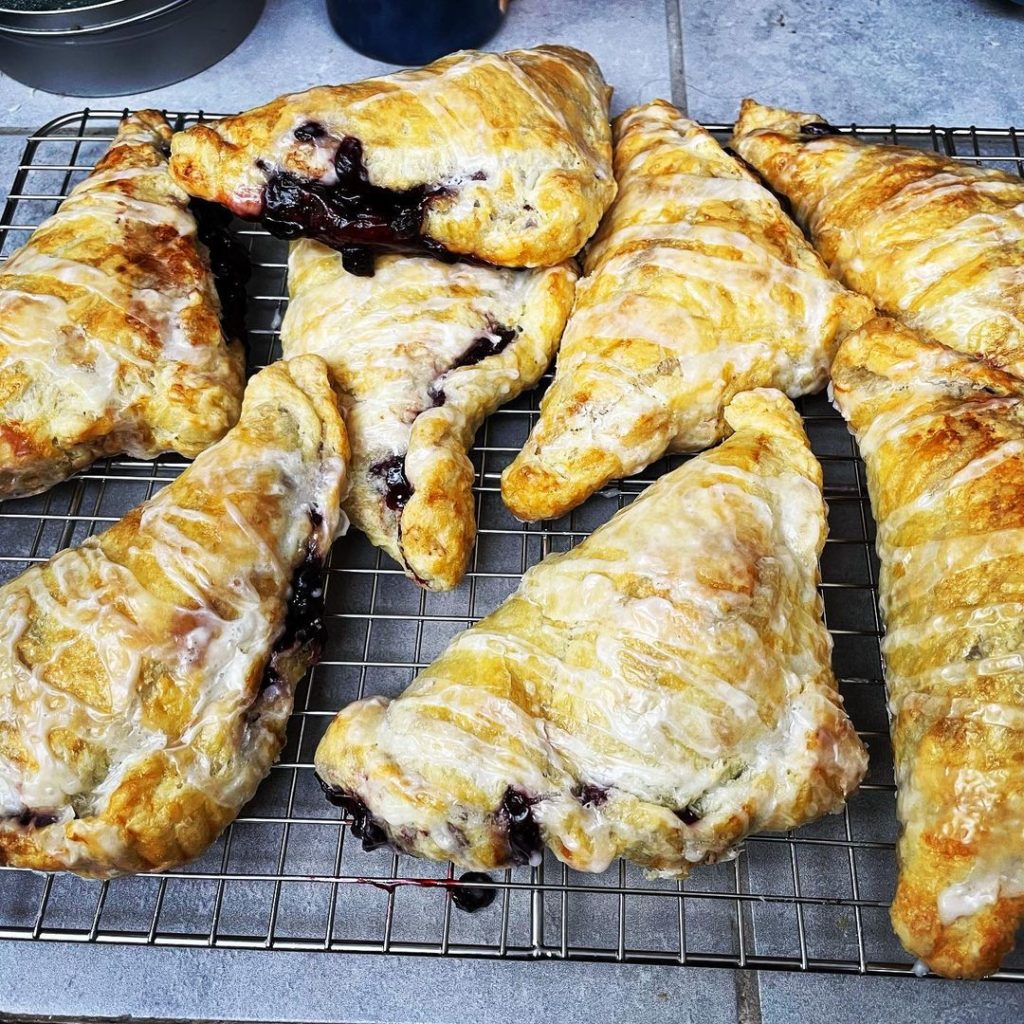 The state is popular for its prime rib, steak, burgers, and huckleberry turnovers. If you like red meat, it could be a nice place to go. Helena, Bozeman, and Billings are some of the most popular places for food. Add to that the area near Yellowstone National Park, too.
#37 New Hampshire
Famous for beef, lamb, and watercress, New Hampshire is known as the granite state because of its various granite formations. It has a few nicknames, but none of them are food related which says a lot about the culinary scene.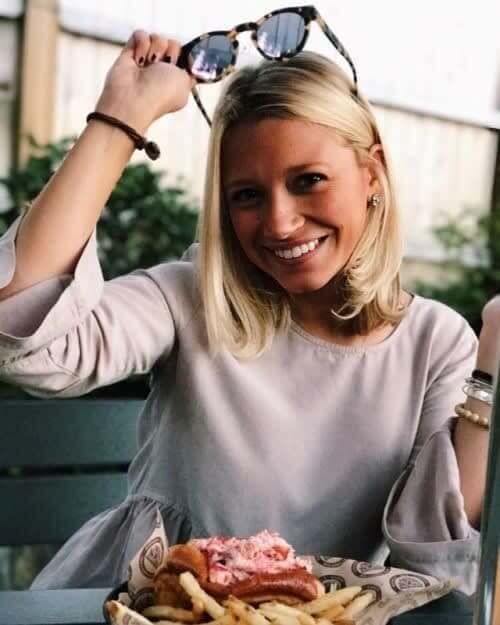 The state does not have a clear culinary identity, and instead of coming up with original dishes that will delight people, it decided to adopt the outstanding food of its more famous neighbors. This isn't a bad thing, but people would like to eat something they never tried before.
#36 West Virginia
If you're after traditional Appalachian fare, you should head to West Virginia. The state has a long history with food, and it's quite distinct from other places in the US. At some point in time, people in the state had to make use of what they had, and that's reflected in their food.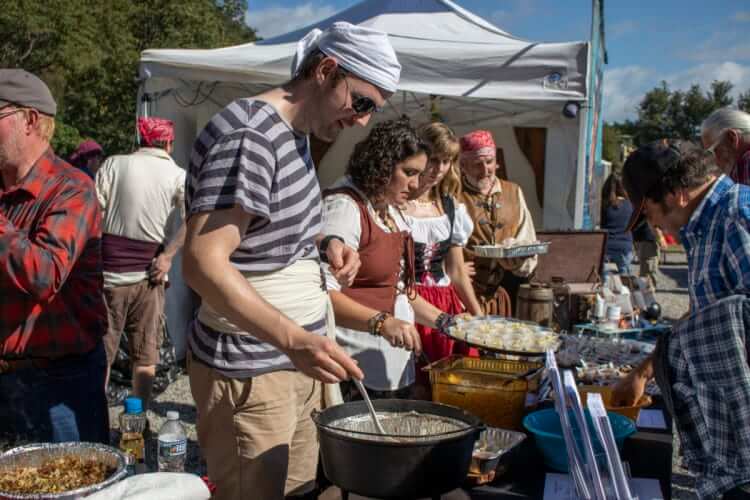 What should you try if you go there? The must-try meals are pepperoni rolls, venison, soup beans, buckwheat pancakes, apple butter, slaw dogs, and grape and gorgonzola pizza. They might sound weird but don't knock it till you try it.
#35 Arizona
Now that we're going a little higher on the list, we're going to see more and more mouthwatering dishes that everyone should taste at least once in their life. A lot of people may think that all Arizona has to offer are burgers because of Route 66, but there's more. The Grand Canyon State has a lot of surprises.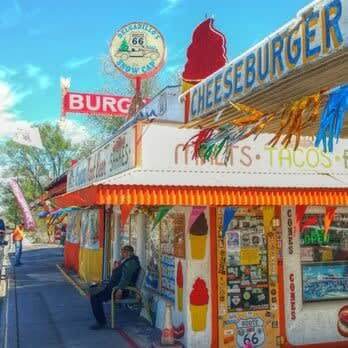 Ready? Get a pen and paper and list down these dishes that you need to try when passing by or spending time in Arizona. Sonoran hot dogs, tamales, salsa, red chili stew, posole, piki bread, Navajo tacos, cheese crisps, and chimichangas. Don't forget to wash them down with sun tea.
#34 New Mexico
It might not come as a surprise to many that people who live in New Mexico love chile peppers. But the dishes that define the state when it comes to food run the whole gamut, from meat to vegetables to unique sweet treats.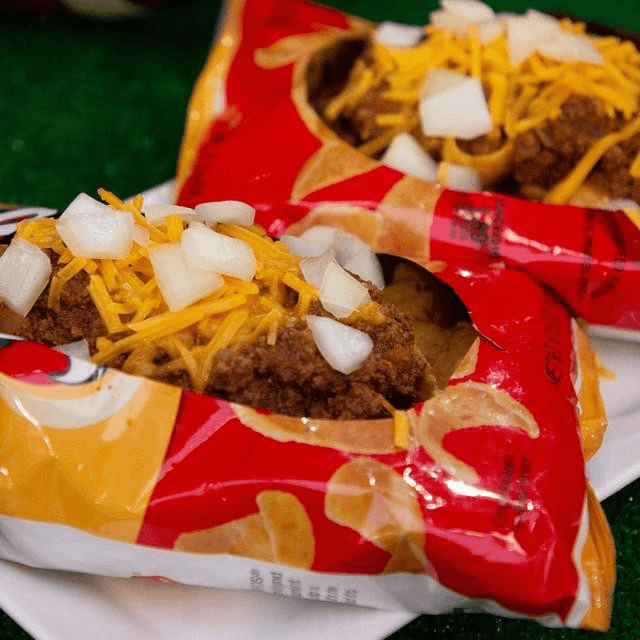 What are the ten things that you should try when in the state? Try some burritos, enchiladas with chicken or beef, carne adovada or red chile-marinated pork, huevos rancheros, chiles rellenos, and tamales. Sound mouth-watering? We bet you they are!
#33 Rhode Island
Rhode Island is known for its greening apples. If you're wondering what those are, they are apples that retain their sharp taste even when cooked. They have flesh that's yellow-green and crisp. The state also has a fair share of delicious dishes.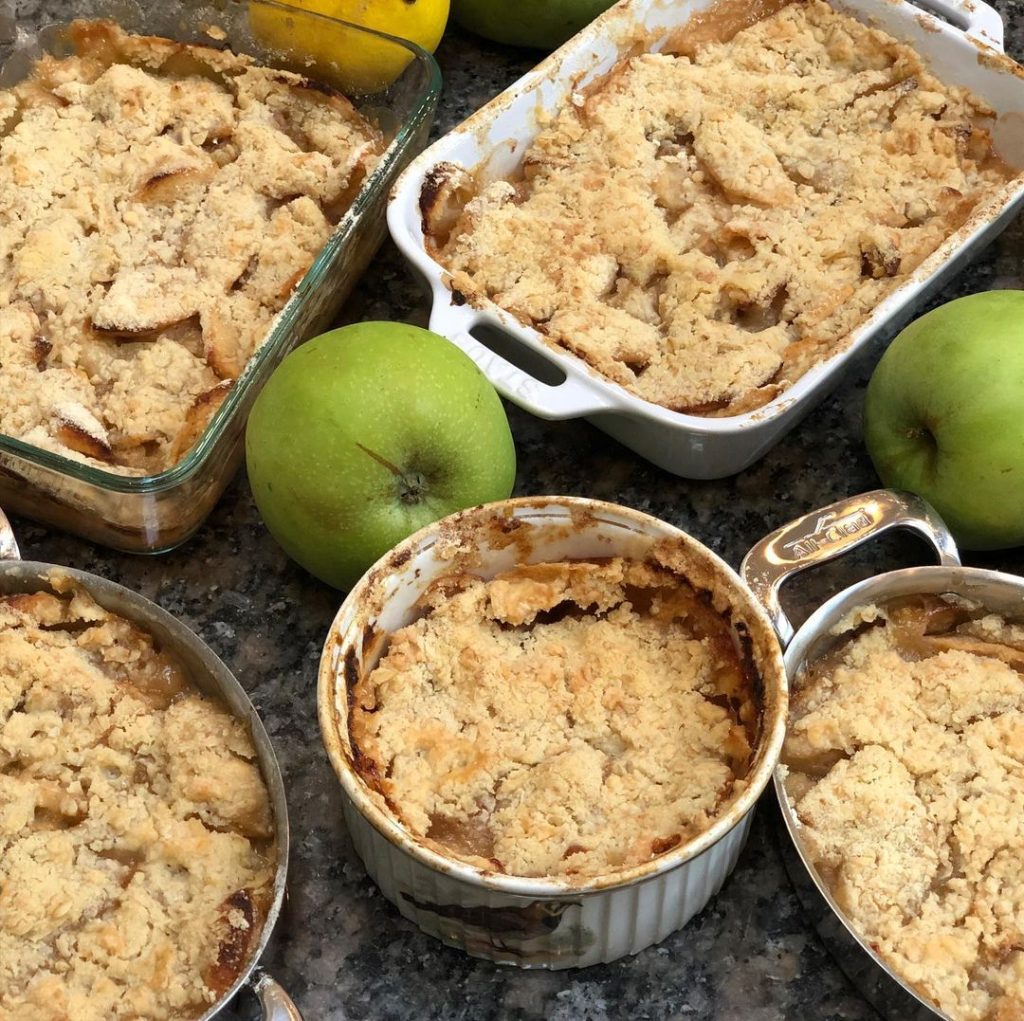 You need not worry about going famished and not having anything to eat when in Rhode Island because the state boasts Irish brown bread, doughboys, hermit cookies, hot weiners, clams casino, pizza strips, caldo verse or kale soup, and clam cakes, not to mention a host of interesting beverages, too.
#32 Delaware
What to eat in Delaware? You'll be surprised that there are lots of food to enjoy in the state. Delawareans take their food seriously and wouldn't have it any other way. They grew up with some of the best regional food, and they are proud of that fact.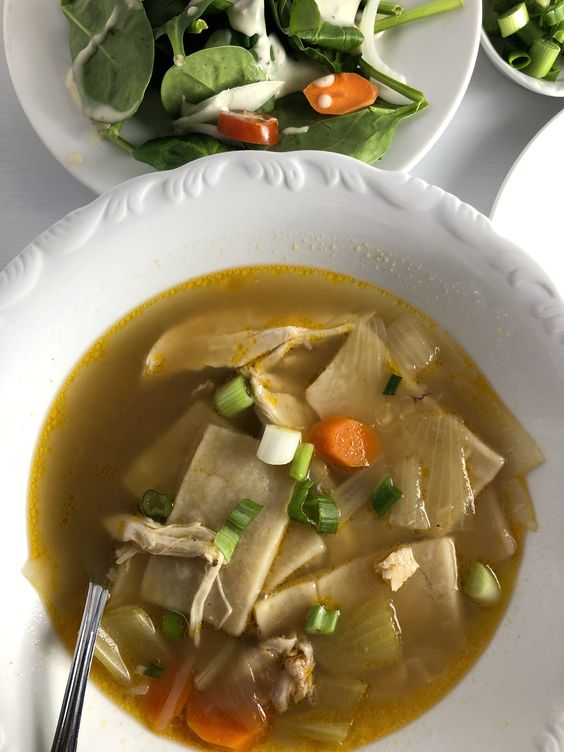 What 10 classic Delaware dishes are not to be missed? Steamed crabs, fried chicken, crab cakes, slippery dumplings, scrapple, bay oysters, boardwalk fries with vinegar, salt water taffy, peach pie, and the bobbie. Are you hungry yet? Yeah, we are, too!
#31 Arkansas
Wondering if there's anything good to eat in Arkansas? The answer is a resounding yes; we aren't even halfway through our list, and things are only going to get better from here on. Arkansas is a state with immense natural beauty; it is also the home of many unique dishes.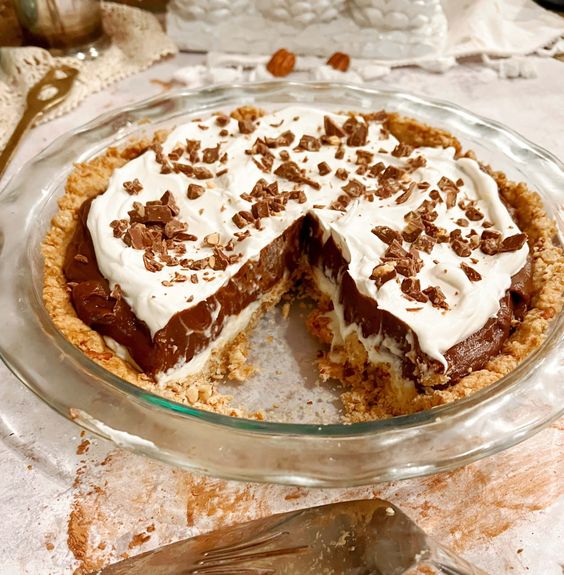 Historically, game was the most common food and in the early years, the state was even nicknamed the Bear State because of the great number of black bears. For many years, food was cooked in spits, pans, and cast-iron pots. Fried pickles is just one of the many delicious and unique food from Arkansas.
#30 Virginia
It doesn't matter if you like wine or late-night grub; foodies will find what they are looking for in Virginia. There are culinary delights abound in the state, and most of them feature savory cheeses, heirloom vegetable sand grains, and heritage meats. Honestly, there's nothing to complain about.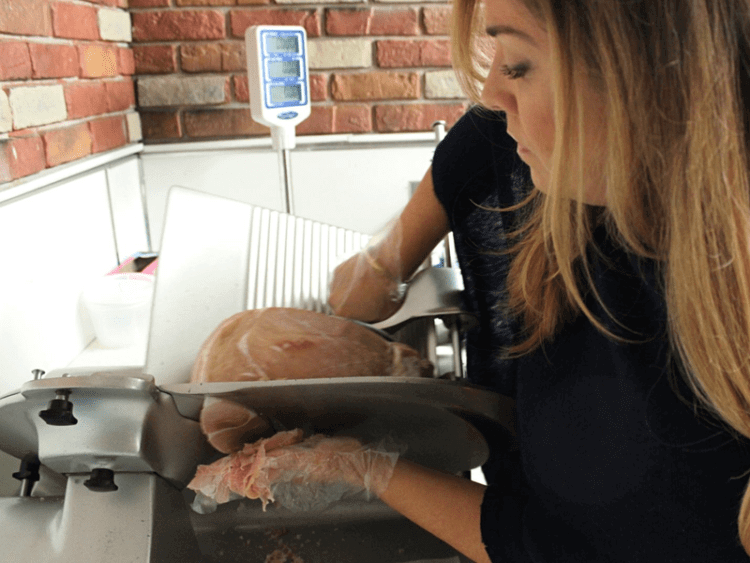 Some of the most popular food from the state are peanuts, oysters, country ham, BBQ, apple, and of course, Brunswick stew. And that's not all. An abundance of beverages are waiting, too, and you can't go wrong with ciders, spirits, brews, and wine.
#29 Ohio
Composed of three major cities, Ohio has a wealth of places where you can find flavorful grubs to satisfy your tummy. Smack right in the middle of the US corn belt, the state has so much more to offer than just corn.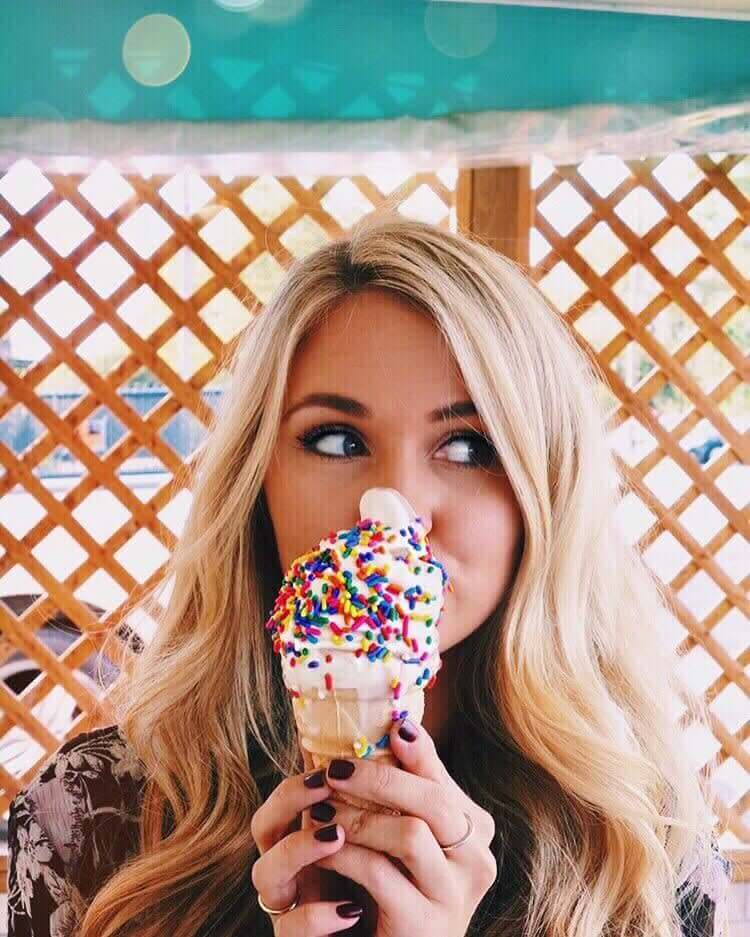 Ohioan cuisine is famous for its Polish and German heritage, and some of the foods worth checking out are Goetta sausage, The Thurmanator, Polish boy, pawpaws, sauerkrat balls, Klondike ice cream bars, Barbertob chicken, and Cincinnati chili. You won't run out of things to try, that's for sure.
#28 Vermont
Bound for Vermont? You're in luck because various delicious fare is waiting for you in the state. Vermonters enjoy an abundance of natural resources, and this is reflected in their cuisine. Maple and cheddar are flavors that are inextricably linked to Vermont.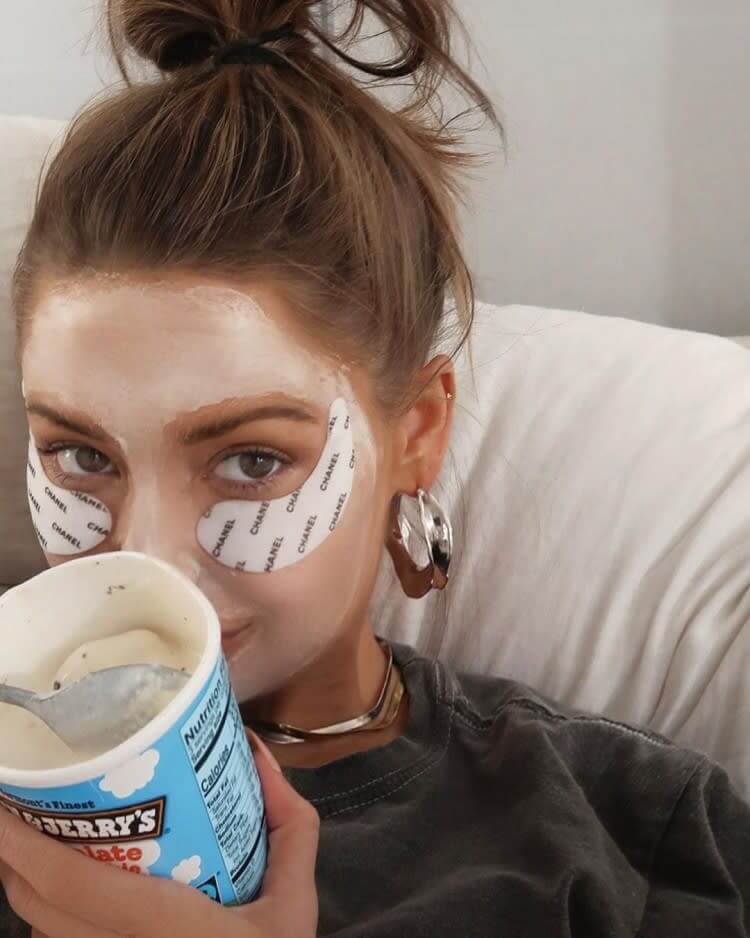 Let's also not forget that the world-famous Ben & Jerry's ice cream came from Vermont. What should you try when passing by? How about apple pie with cheddar, chicken pot pie, fiddleheads, chili dogs, lake perch, farmstead cheese, and maple cream pie?
#27 Indiana
Also known as the Hoosier State, Indiana not only boasts extraordinary hospitality but also good eats you'll miss and look for once you leave. The shrimp cocktail might be getting most of the attention, but it isn't the only thing worth eating.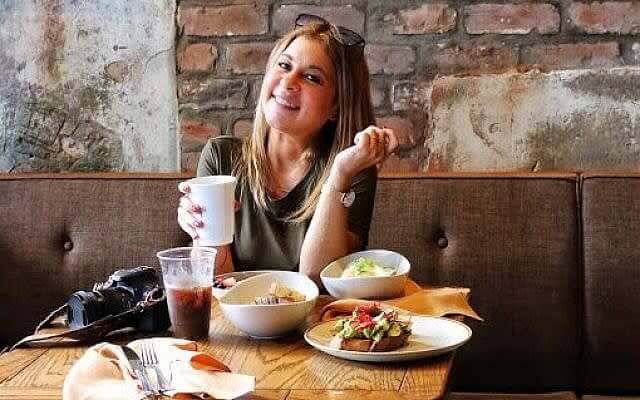 Indiana has so many good foods, you'll need to make a checklist. Make sure you get your hands on the Coney dog, biscuits and gravy, Triple XXX root beer, smoking goose charcuterie, breaded pork tenderloin sandwich, zombie dust, popcorn, Traders Point Creamery dairy, and roast beef Manhattan.
#26 Mississippi
The Magnolia State is famous for its soul food, and how can you go wrong with that? When it comes to excellent food, Mississippi is not lacking so you should count yourself lucky if you're headed there soon, and you should be proud if you're from there.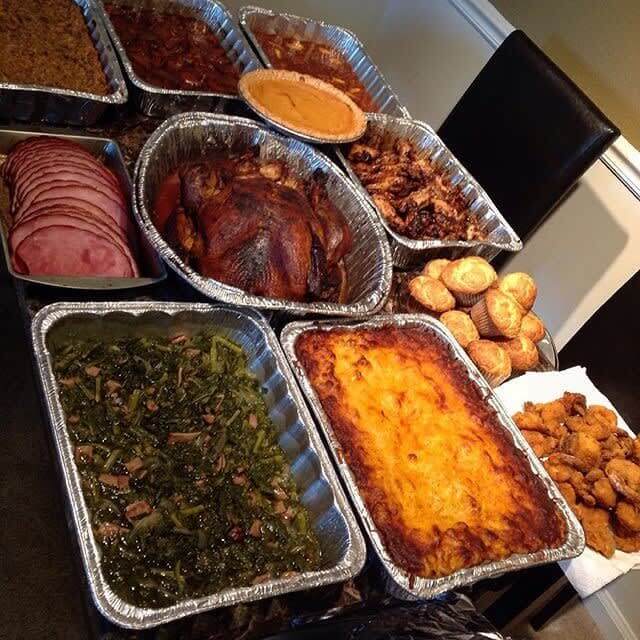 Blue crab is a state favorite. It's commonly used as a topping in local dishes. Po' Boys is another iconic food from the state that doesn't disappoint. Although the sandwich originated from New Orleans, Mississippi perfected it and made it sensational!
#25 Alabama
Now that we are halfway through, we are expecting you to salivate at all the good eats in the rest of the states. Alabama comes in at number 25 not because it has the worst food but because it has the worst best food. Get it? That shouldn't discourage you from visiting, though.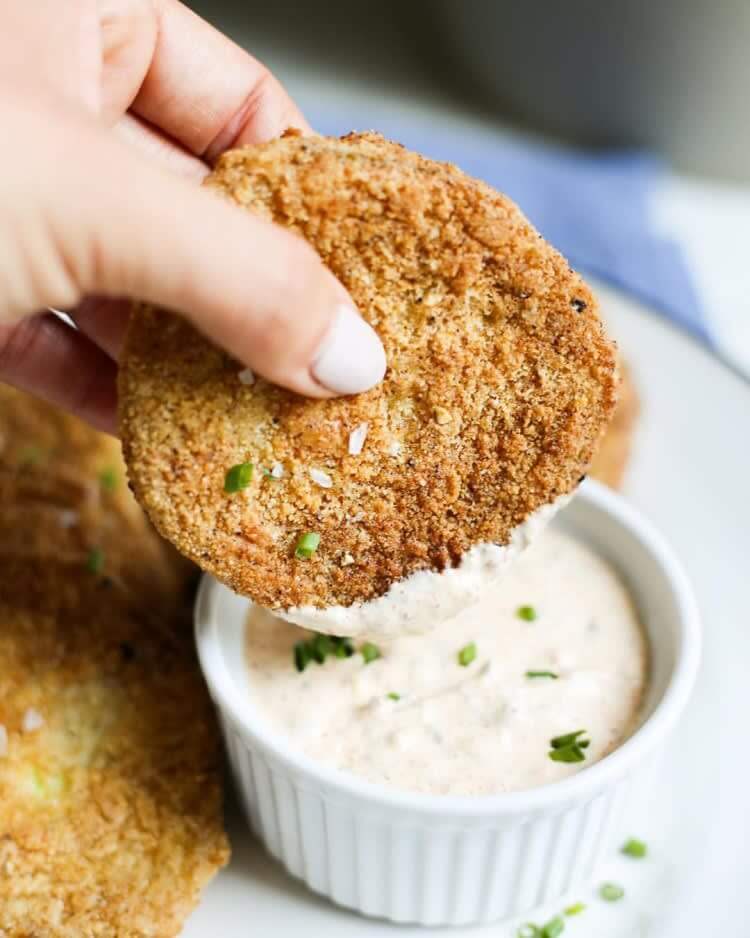 Alabama has some fine grub, and some of the best bites are orange pineapple ice cream, fried pork skins, orange rolls, sweet potato fluff, meat and three, goat cheese, fried chicken, ribs, tomato pie, shrimp and grits, and peach pie and peach ice cream.
#24 Georgia
Georgia's cuisine includes a variety of seafood, corn on the cob, cornbread, fried chicken, and stew. Plus, peanuts, pecans, and peaches are also very much part of the state's culinary identity. You won't go hungry in Georgia, that's for sure.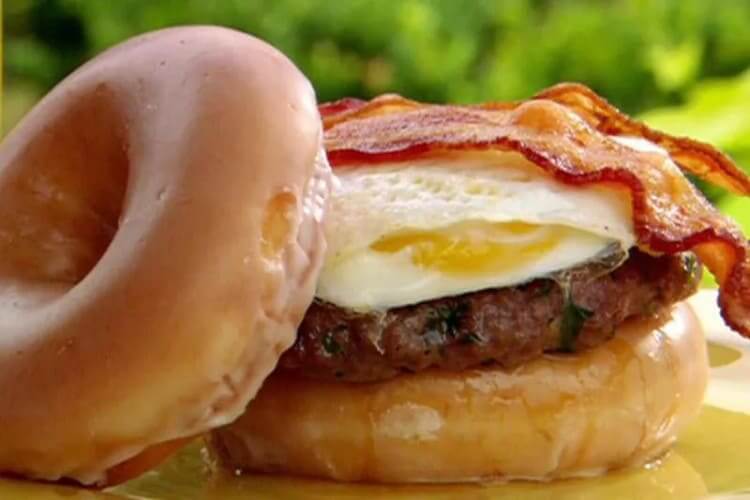 After you go through this list, you'll be craving good food. So, what should you try in Georgia? Chicken and dumplings, grits, Brunswick stew, fried chicken with crispy skin and tender meat, moist and delectable cornbread cake, savory-sweet pecan pie, fresh oysters, and peach cobbler pie.
#23 Kentucky
Most people might associate fried chicken with Kentucky, but don't limit yourself to that; the state has plenty of other things going for it. The Bluegrass State has plenty of iconic food that will make your mouth water. Ready for them?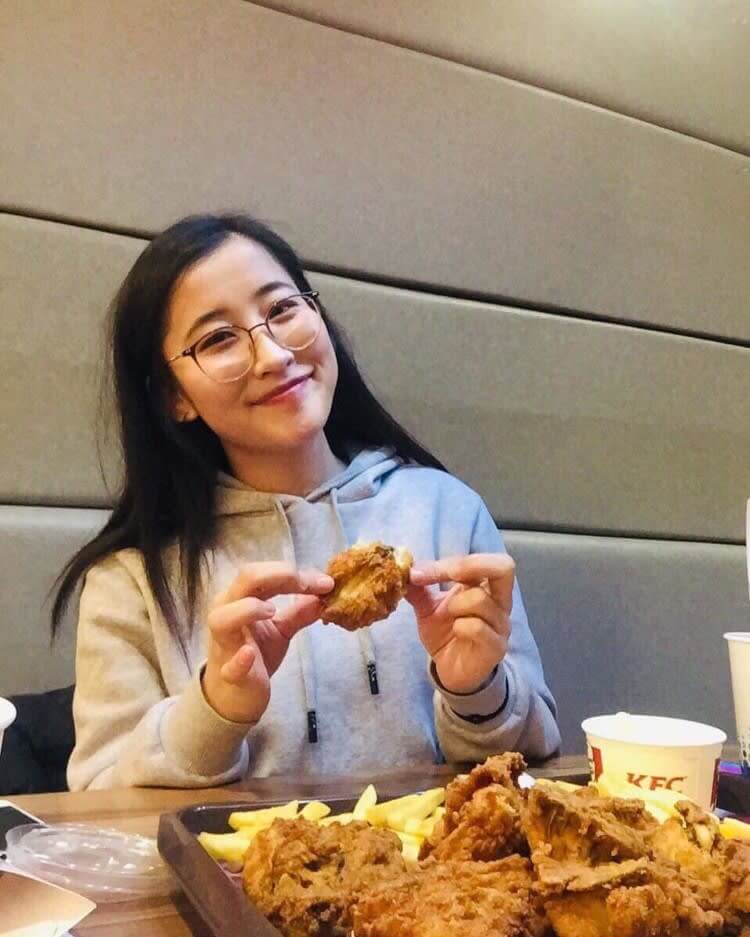 Burgoo or spicy sweet stew, Derby Pie made by Kern's Kitchen, beer cheese, rolled oysters served by various snack bars, how brown originally made by Louisville's Brown Hotel, Benedictine which was born in the 1860s, and mint julep. Now we're sure KFC will be the last on your "to visit" eateries.
#22 Missouri
Missouri is a state that's known for producing a variety of poultry, dairy products, hogs, and cattle. Aside from meat, the state also produces black walnut, apple, soybean, and corn. Because of the abundance of food in the state, one of its major industries is food processing.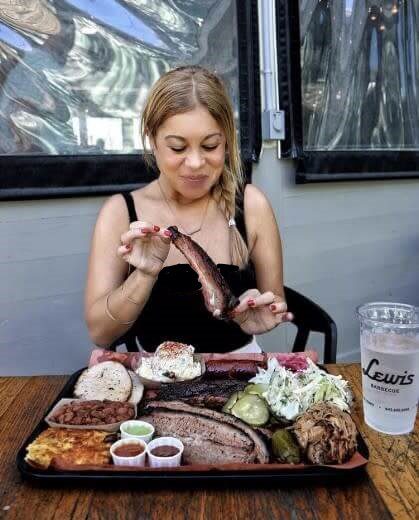 Make sure you have these eats on your list when you pass by the state because they are a must. Ready? Hot salami sandwich, burnt ends or golden nuggets of brisket, gooey butter cake, St. Louis-style pizza or the cracker-thin unleavened crust topped with processed cheese, and deep-dish apple pie.
#21 Colorado
The food fare in Colorado is as diverse as the landscape, and this is in part to the large ex-pat community who have called the state their second home. The list of yummy treats is never-ending, but instead of eating what everyone is having, why not try something new?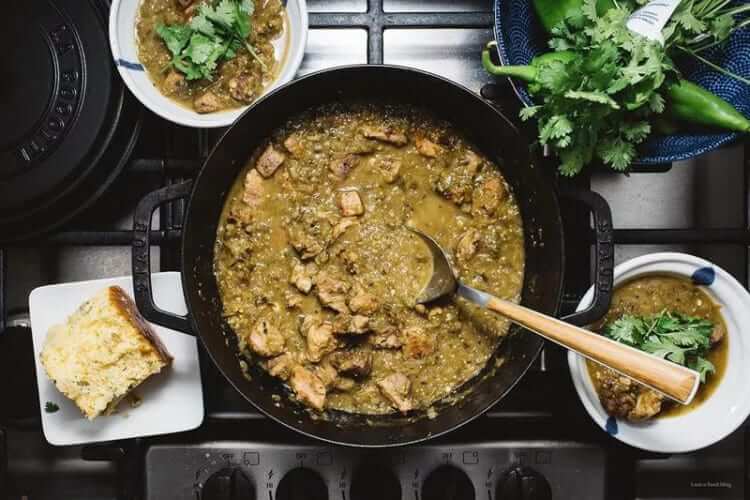 The state may be popular for its pueblo chilies, but there is so much more to discover. Steer clear of the Rocky Mountain oysters and go instead for the Palisade peaches, Olathe sweet corn, bison burgers, and Rocky Ford cantaloupe.
#20 Massachusetts
The state of Massachusetts is synonymous with out-of-this-world clam chowder. Without a doubt, one of the best things about living in the state is enjoying this iconic food day in and day out. Add that to the state's rich history, and you have a winner.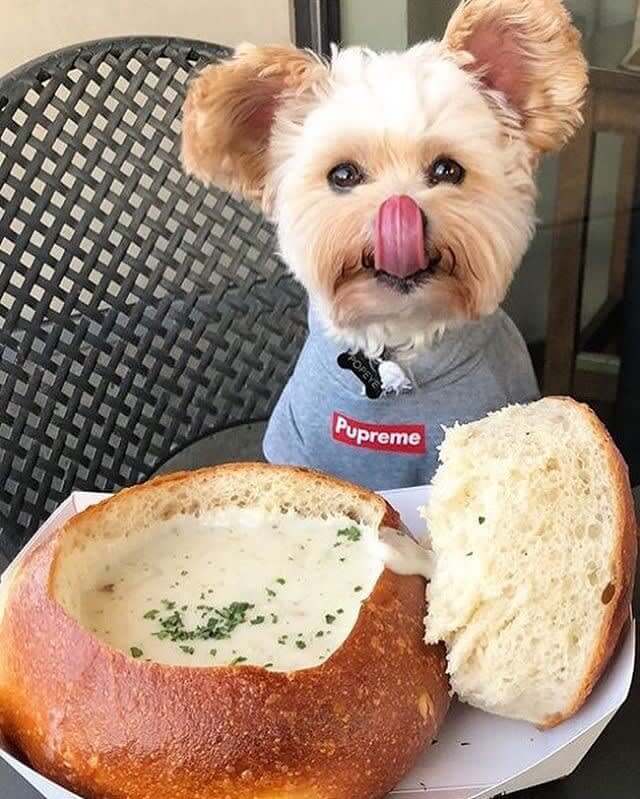 So, what other dishes are worth having aside from the famous clam chowder? Don't worry, there's plenty. Try fried clam bellies, scallops, cider doughnuts, corned beef, Indian pudding, Irish soda bread, baked stuffed scrod, griddled blueberry muffins, and Linguica cheese roll.
#19 Minnesota
We're in our top 20 states with the best food, so you'll want to pay attention because what we have next is food that will change your life. Minnesota boasts diverse foods, from Hmong spicy sausage, Norwegian flatbread, and local wild rice.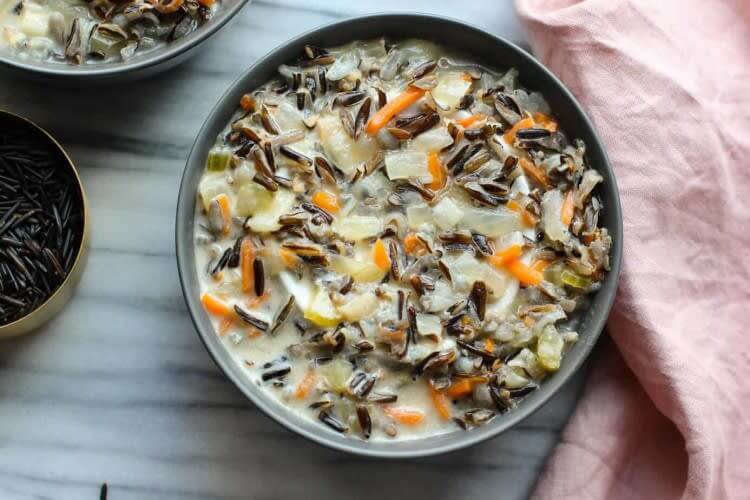 The state has an exciting mix of influences that resulted in one of the most diverse cuisines in the country. Traditional and innovative flavors are always on offer whether you are eating in a local diner, an expensive 5-star restaurant, or an award-winning restaurant.
#18 Wisconsin
Are you a cheese connoisseur? Wisconsin is the best place to be if that's the case. However, it's not the only thing the state is known for. Want to find out about other grubs that make the place a must-visit? You have come to the right place.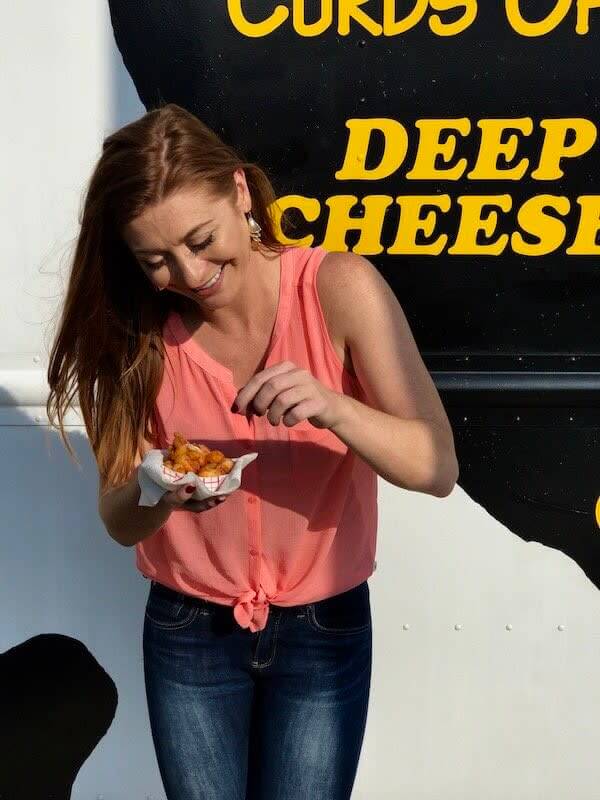 A few iconic meals include cream puffs, Bratwurst, roesti, old-fashioned brandy, Limburger sandwich, Swedish pancakes, Danish kringle, beer-cheese soup, fried cheese curds, Colby cheese, and frozen custard. Oh, don't forget to take home a bottle of their famous maple syrup.
#17 Michigan
Michigan's food is part of the greater cuisine of the Midwestern United States. It has a cuisine that is reflective of the settlement of immigrants who are mostly from Central, Eastern, and Northern Europe, as well as people from Native North America.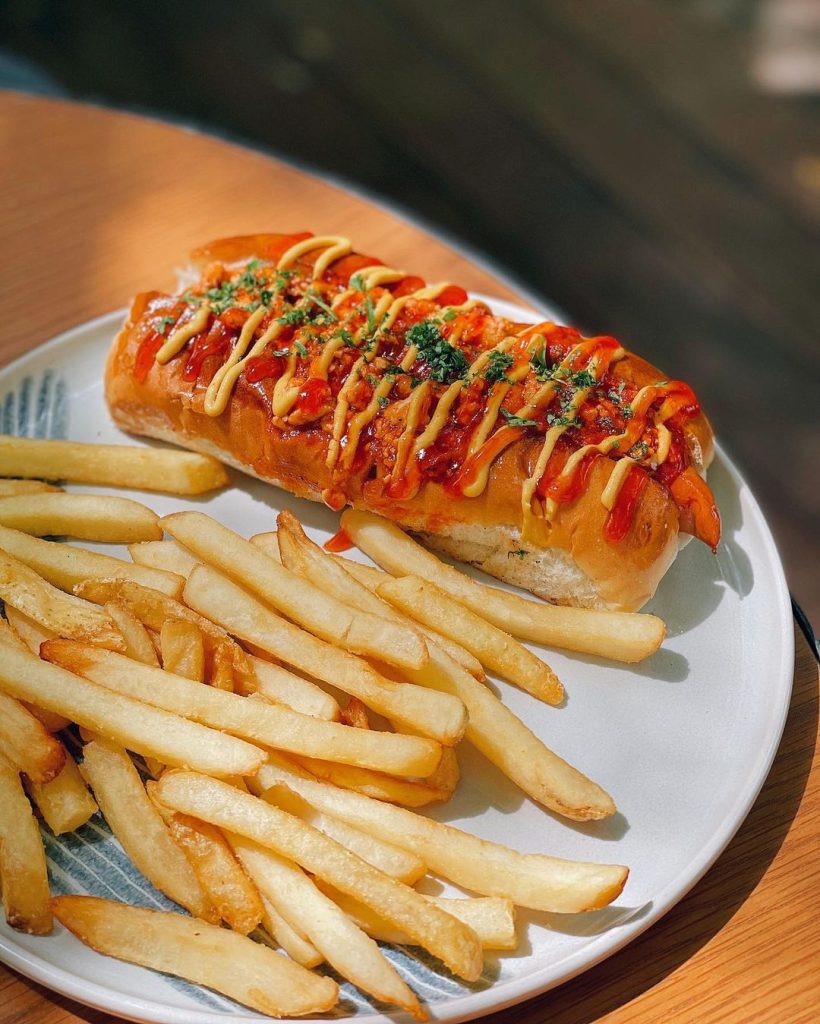 No trip to Michigan is complete without ordering the Coney Island hot dog, Buddy's Detroit-style pizza, tart cherries, Frankenmuth chicken, chipati, packzis, Better Made potato chips, Superman ice cream, and Mackinac Island fudge. There's no denying it; it's difficult to beat Michigan food.
#16 Connecticut
The culinary scene is alive and well in Connecticut. It has heavy influences from English colonists who settled in the 1600s, as well as the migrants from Italy, Portugal, Asia, and Germany. New Haven specializes in pizza, but there's plenty more to try.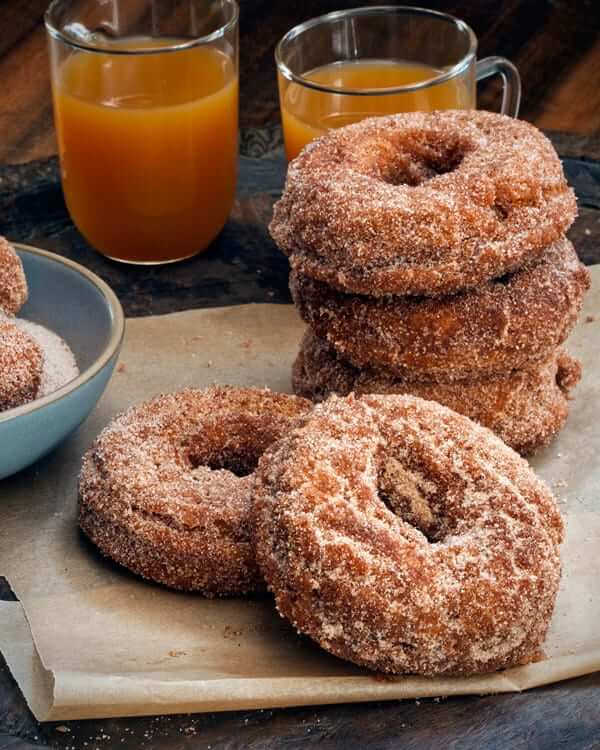 People might argue if you ask them for the 5 most iconic foods of Connecticut, so we'll just give you 10. On your next visit, try hot lobster rolls, steamed cheeseburgers, Deep River snacks, apple cider, apple cider donuts, PEZ candy, and hot dogs.
#15 Maryland
On your way to Maryland soon? Well, you're in luck because we have a list of what you should eat when you're there. But before that, let's discuss Maryland cuisine. The state has more traditional foods, but the most popular is the blue crab.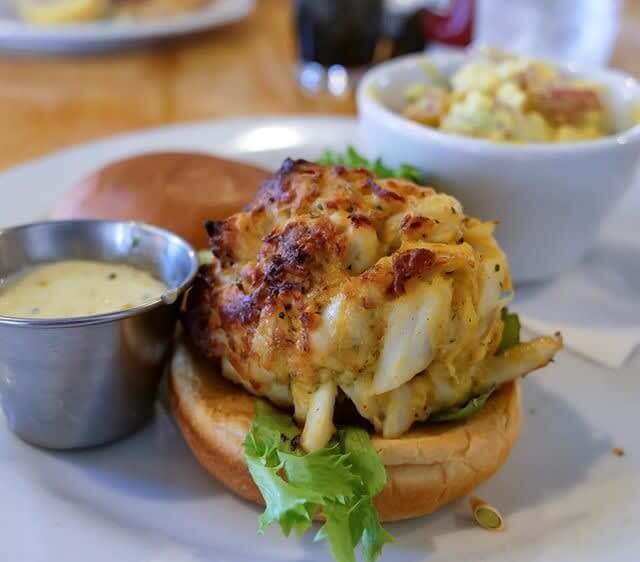 So, what else should you try aside from the crabs? Plenty! Crab cakes are juicy and found on most restaurant menus, crab potato chips that don't actually have crabs, Smith Island cake with origins that can be traced back to the 1800s, and Maryland crab soup.
#14 South Carolina
South Carolina's culinary traditions have a huge impact on the overall cuisine in the South. With its wild African roots, the state is home to dishes that are iconic of the American South. So, if you'll be there for some time, consider yourself lucky because you can gorge yourself on delicious eats.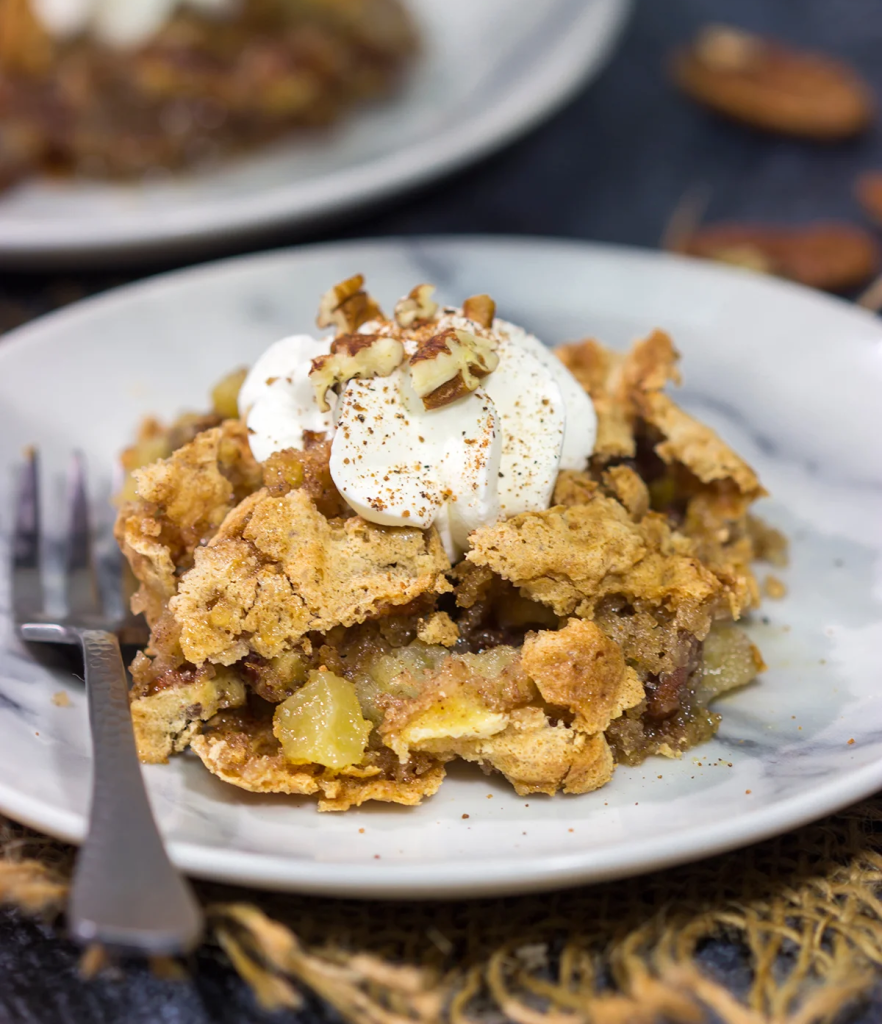 Chicken bog might be a simple dish, but it has withstood the test of time and remains a favorite today. Huguenot Torte is the state's most popular dessert, but it's not a torte and it doesn't have any Huguenot roots. It's an apple and pecan crisp descended from the Ozark pudding.
#13 North Carolina
Let's move on to the north — North Carolina, that is. Home to many unique food and drinks, you'll find yourself belly up if you spend more than a day in the state, getting to know its people, culture, and amazing cuisine.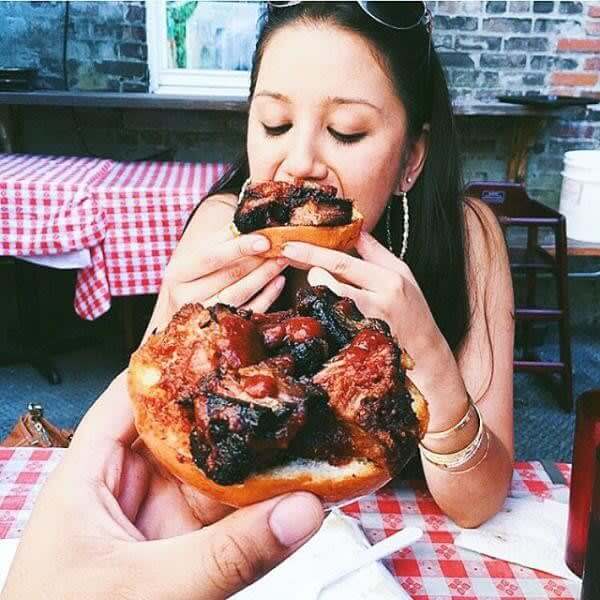 When you think of North Carolina, think of elevated Southern cuisine. BBQ ranks high on the list and North Carolina-style BBQ is unique because the meat is always pork, it's always barbecued with hardwood or hardwood coals, and it always is served with a vinegar-based sauce.
#12 Hawaii
Not only are Hawaiian culture and landscapes spectacular, but the state also has an amazing food scene, too. You can never go wrong with such a combination. The local delights are enough to lure vacationers to spend the rest of their lives on the islands of Hawaii.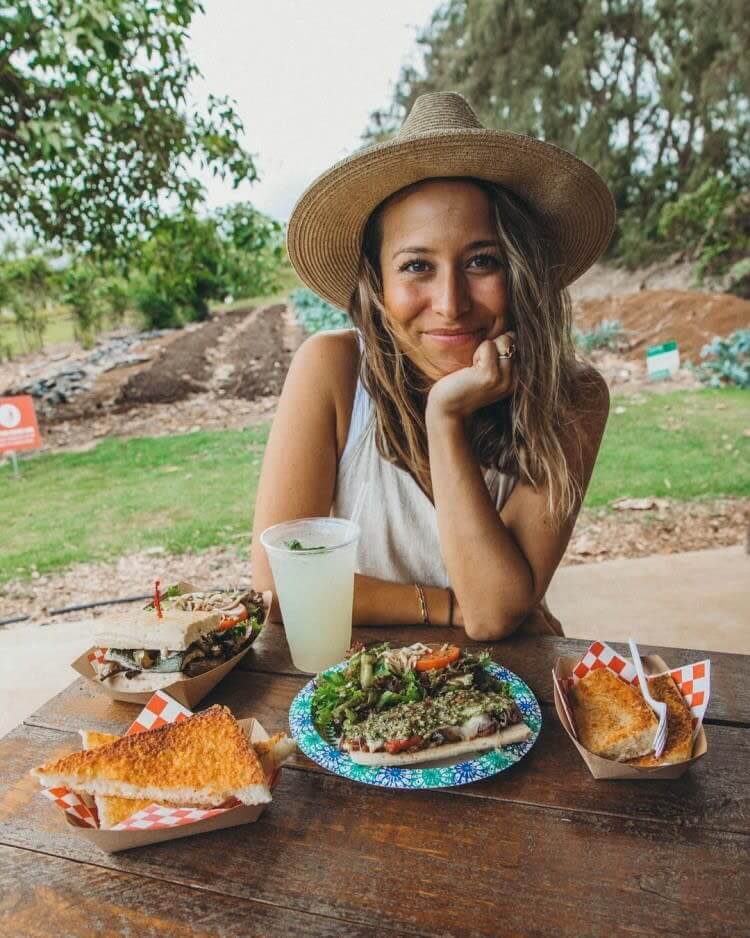 Want to know which dishes and drinks to steer clear of, or attack once you arrive? Poke is perennially loved by locals and tourists alike and is what the island is famous for, but there are others worth mentioning such as lomi lomi salmon, poi, kalua pua'a, loco moco, manapua, Blue Hawaii, and Mai Tai.
#11 Pennsylvania
A state as diverse as Pennsylvania has plenty to offer and that's one of the reasons why it almost made it to the top 10. Admittedly the most famous is Philly cheesesteak, but plenty of unique foods are worth a trip to the state.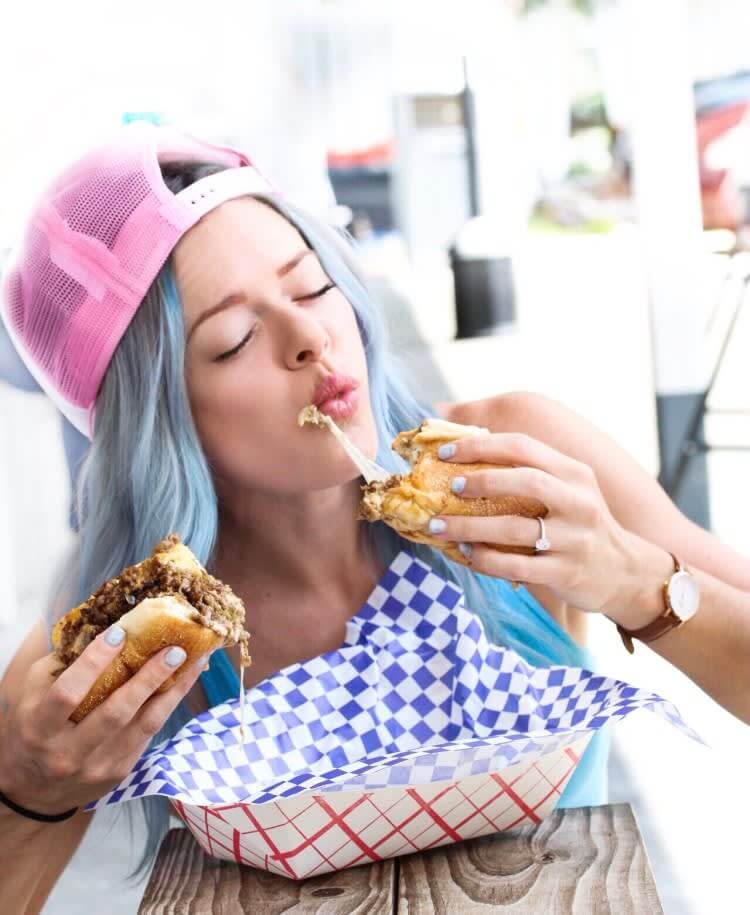 What are absolute must-haves in the Keystone State? Scrapple, apple dumpling, roast pork sandwich, whoopee pie, funnel cake, ice cream float, hoagie, Stromboli, and banana split. Pennsylvania also made a few foods famous such as pretzels, Lebanon bologna, and Tastykake.
#10 Maine
We're in the home stretch folks so hold on to your forks and spoons. Making it to the top 10 is Maine. The northeastern most state boasts a rocky coastline but is most well-known for its lobster. Does it have more to offer than seafood? You betcha!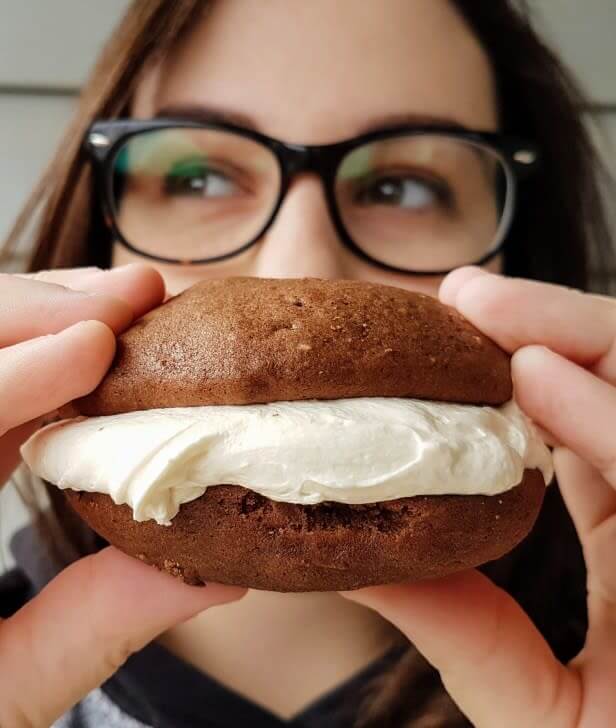 Seaweed is a staple of many dishes as a seasoning, and some snack bars even have seaweed. Blueberries are a big thing in the state, and although they are smaller than blueberries from other states, they are big in taste but less sweet. Donuts is another iconic food and Holy Donuts is one of the most popular brands.
#9 Washington
Known for its fresh seafood, Washington is a foodie state. People who live there love their food and have a sophisticated palate. You'll notice a plethora of food trucks, restaurants, diners, and cafes, so if eating is something you like, you'll love Washington.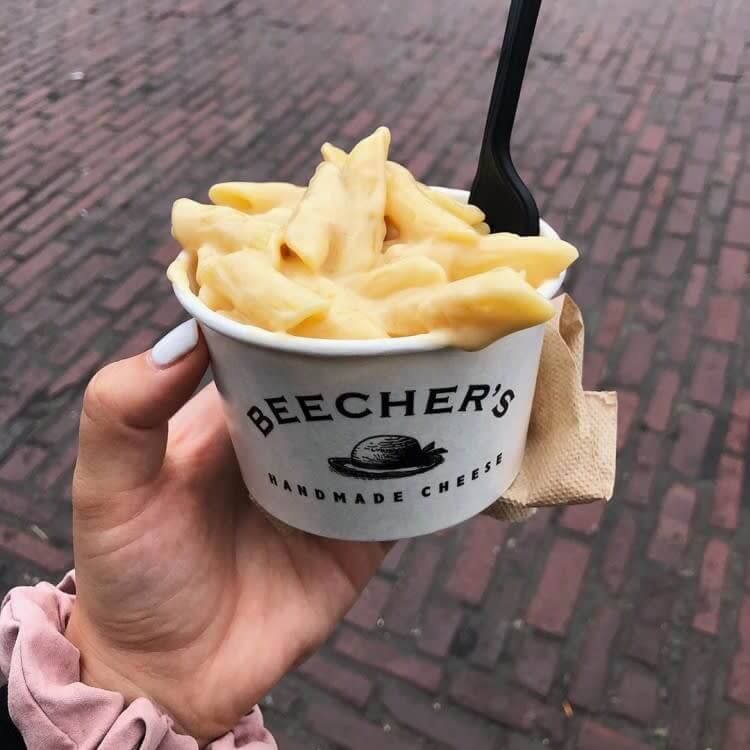 Don't limit yourself to salmon and veggies; have an open mind and adventurous taste buds when you visit. Pacific razor clams are native to the upper Pacific Coast and are most often fried or grilled. Western Washington has a distinct take on the teriyaki, and there are more teriyaki joints in Seattle than in Tokyo.
#8 New Jersey
What food defines New Jersey? It's hard to zero in on one because the state has plenty of good eats and that's the reason why it's number 8 on our list. The state has a long immigrant history and is in proximity to Philadelphia and New York, two other states with great food.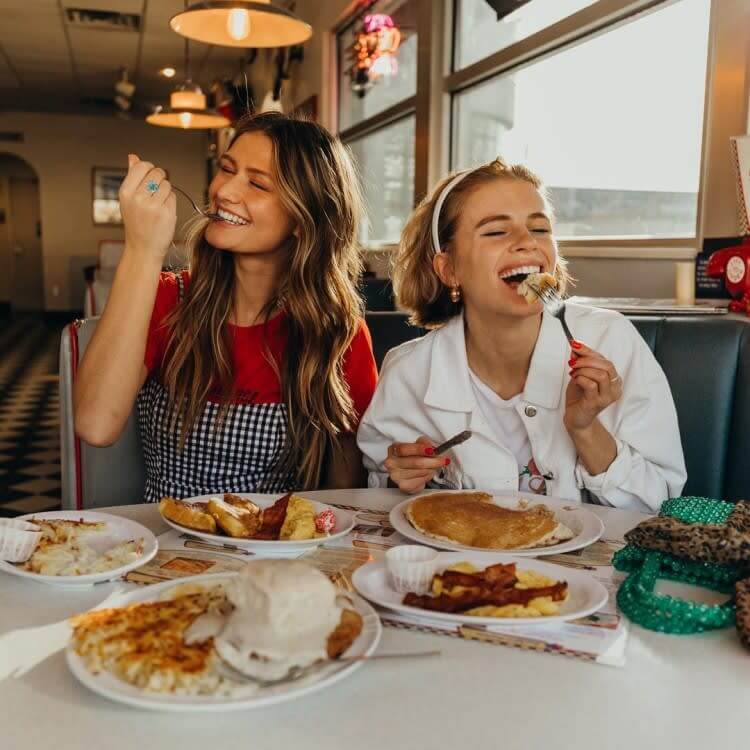 Some people might tell you that the Italian hot dog best represents the state, but others would argue and tell you that the title belongs to the Taylor ham, egg, and cheese sandwich. Well, we say that either of the two is great and we'll have them any day.
#7 Oregon
Did you know that Oregon produces 99% of the country's hazelnut crops? The state is also known for marionberries, huckleberries, and blueberries. Throw in salt & straw ice cream, and Voodoo donuts and people are itching to move to Oregon.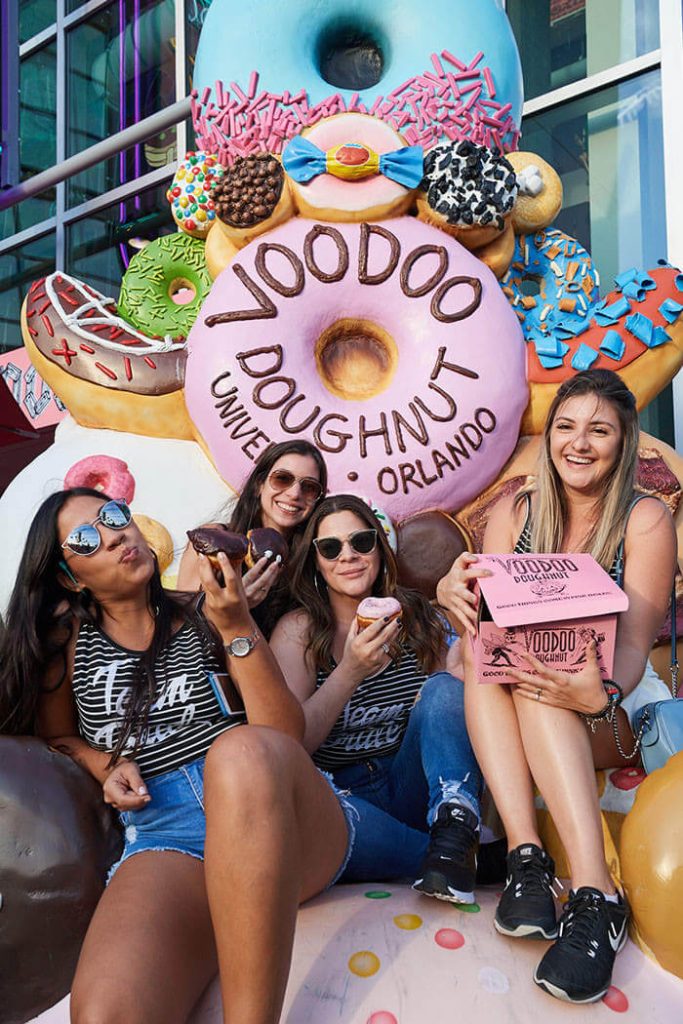 The strong and vibrant farming industry ensures that you have a bevy of fresh local produce to choose from all year round. If you're traveling, remember that the bites worth having are bacon maple bar, marionberry pie, tater tots, and Vietnamese chicken wings.
#6 Tennessee
Tennessee's iconic foods are sure to make your mouth water. There's just no other way to say it. The state doesn't hold back when it comes to all that Southern goodness. All the classic comfort food is going to put you in food heaven.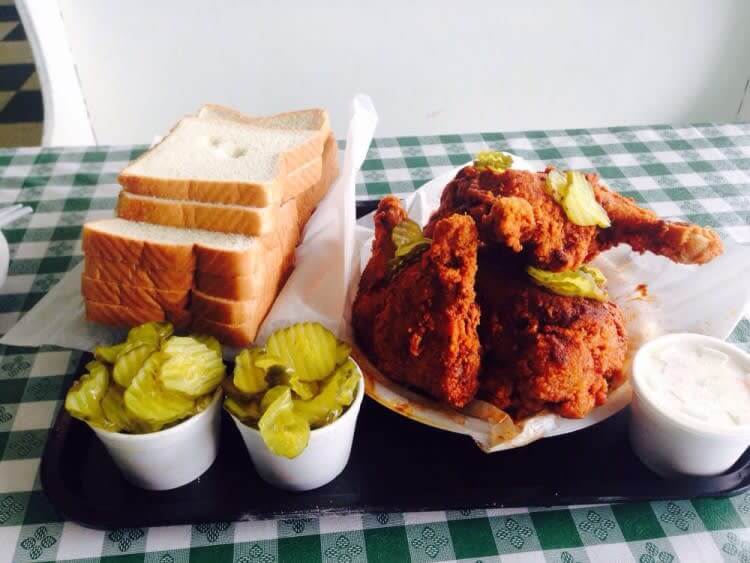 It's difficult to choose just a few because there are plenty of choices that will please your tummy. Just make sure you don't miss out on the sweet potato fries, fried chicken, banana pudding, mac n' cheese, goo goo clusters, and Memphis pulled pork.
#5 Illinois
The Prairie State is a melting pot of fusion foods, and though some may be more unusual than others, all are delicious in their own right. Chicago may have more good eats compared to other places but Illinois is a sure win.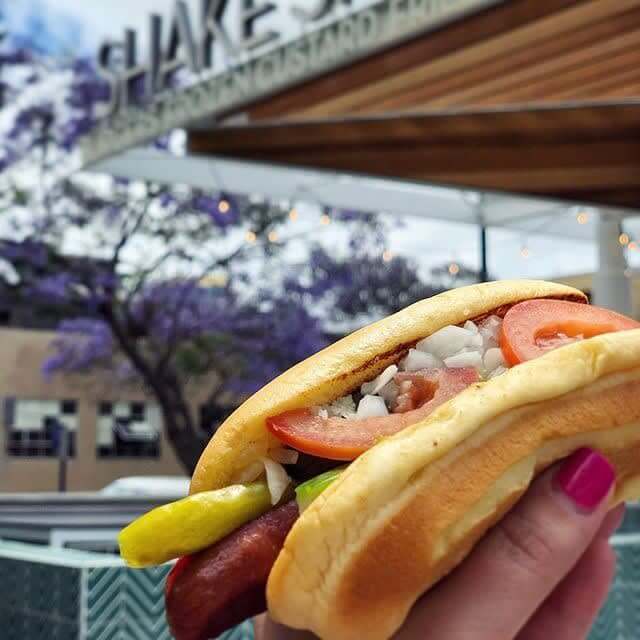 Illinois has more than just deep-dish pizza to offer and long-time residents will tell you that Chicago hot dog is a must-try. They also have Italian beef, horseshoe sandwich, Chicago-style popcorn, pierogi, and to top it all off, rainbow cone ice cream.
#4 Texas
Texas is not only big in land mass but also in taste and food. Everything is bigger and better over there, including food and drinks. Associated with most of the southern states, Texas food has American, British, Czech, and German influences.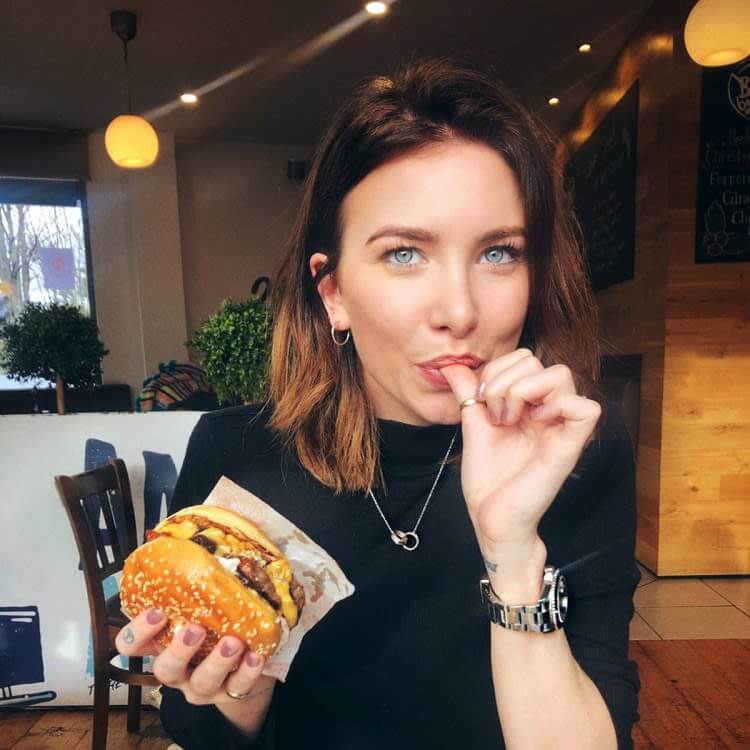 What is not to be missed in the Southern state? Get a big plate and an empty stomach. You need to leave room in your tummy for brisket, pecan pie, chile con queso, kolaches, migas, hamburgers, margaritas, Texas sheet cake, micheladas, barbecues, and pralines.
#3 Louisiana
Y'all, Louisiana broke into the top three of the states with the best foods. According to foodies, you could combine every famous dish from every state and it still wouldn't be enough to outnumber all the great eats Louisiana has to offer.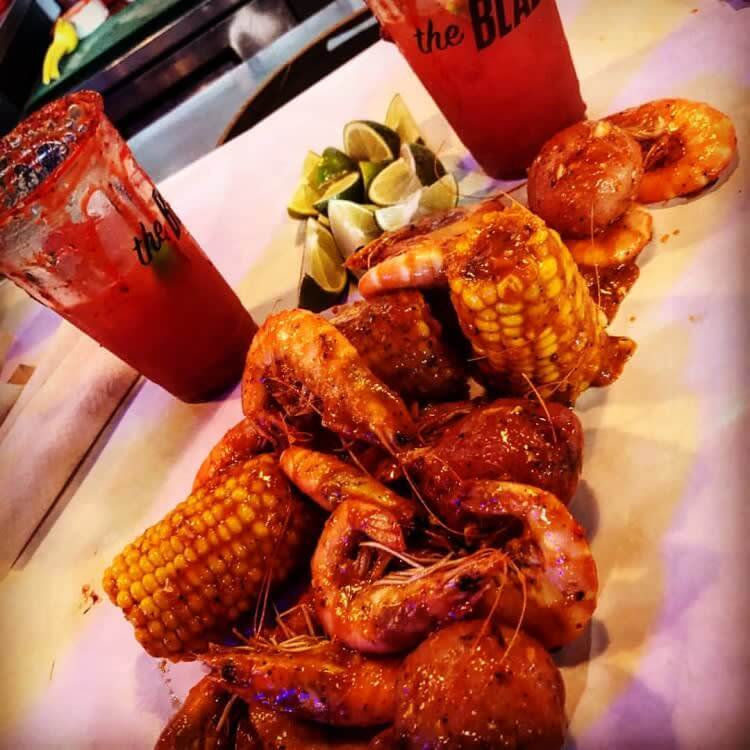 If you're still contemplating where to go, you should book a ticket to Louisiana to see the bayou and sink your teeth into their Creole and Cajun food. You'll thank us if you taste beignet, muffuletta, Étouffée, boudin, and andouille.
#2 New York
The Empire State has many iconic foods to offer and that's why it ranks high on our list. Not only are there countless things to do and places to see in the state, but there are also numerous dishes and eats to try too.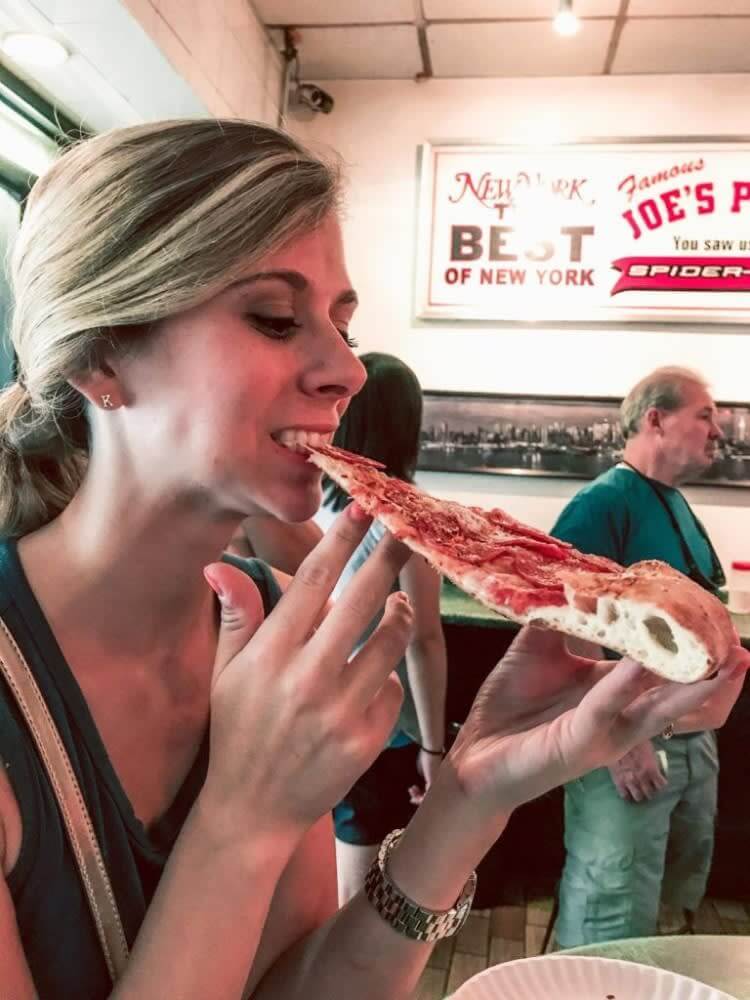 We suggest visiting for at least a week to make the most and eat the most. What should you have in New York? Think of pretzels, New York-style cheesecake, buffalo wings, lobster rolls, black and white cookies, Manhattan clam chowder, pastrami on rye, chicken riggies, bagels with lox, lobster Newberg, and General Tso's chicken.
#1 California
The state with the best food and the most sophisticated palate is California. The food in the state takes advantage of fresh local ingredients while also showcasing the wide array of influences from all over the globe, thanks in part to immigrants who have called the state their home.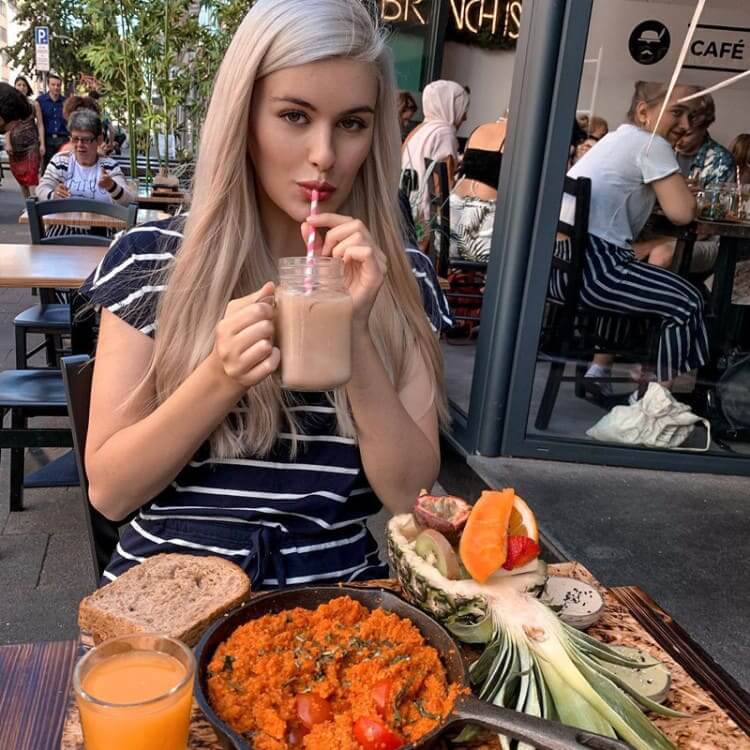 Eclectic yet simple, California food embraces a variety of techniques that are unique to the Golden State. The state has countless trendy diners and cafes and amazing restaurants so you'll never have to worry about where to eat. Even if you have dietary restrictions, California's got you covered!