"Way too adorable": Food Artist Sana's Incredible Creations Will Leave You In Awe
By Moureen N October 24, 2022
---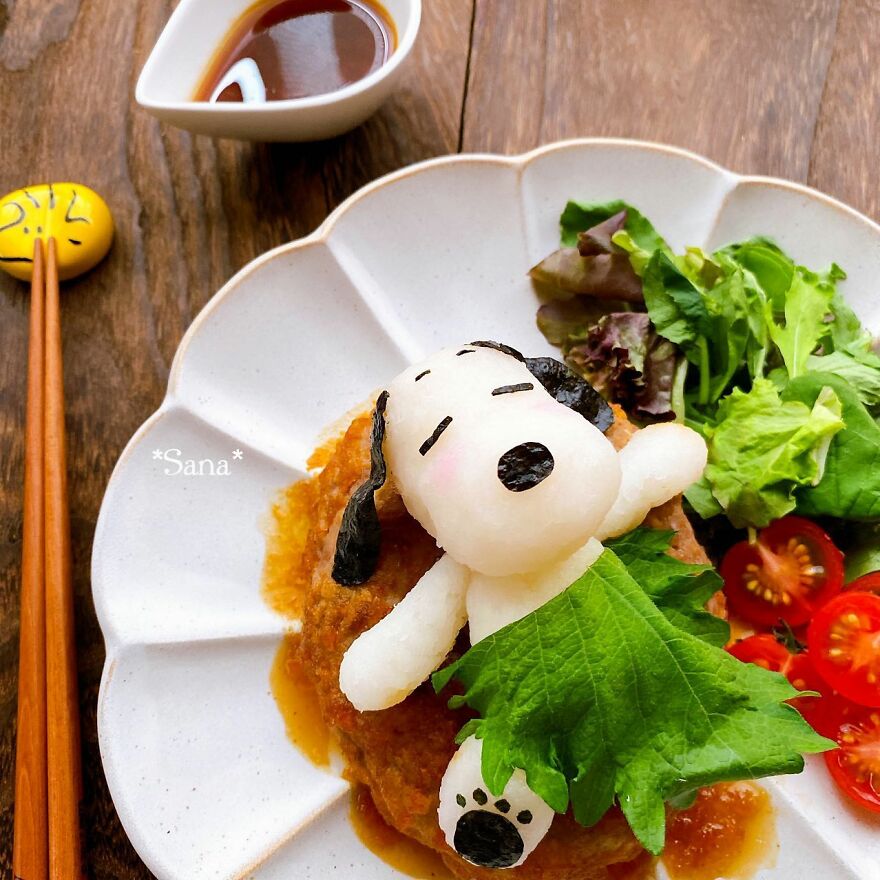 The biggest challenge parents deal with is getting their kids to eat nutritional food, which becomes difficult as the kids don't particularly have an affinity for vegetables. The greens in the diet are very important for the all-around growth of the kids, but the varying taste makes it difficult for the parents to convince the young ones to eat them.
A unique and creative solution for it has been found by a Japanese food artist Sana who takes the game to a whole new different level. Sana has managed to create eye-appealing and attractive dishes with the appearance inspired by the characters of Snoopy and Charlie Brown. Her creativity has made her quite popular on Instagram, where she has 120K followers already.
A completely consumable character, Snoopy is made through the help of egg whites and yolk covering a healthy sandwich. Sana's dishes are a good way to trick the children into eating healthy with the use of a few of their favorite cartoon characters. Some of her dishes have Snoopy made to look relaxing in a bathtub, while the soup and gravy are used as the water for Snoopy's tub. Another concept of her dish is seen as Snoopy taking a nap with his blanket being the egg omelet.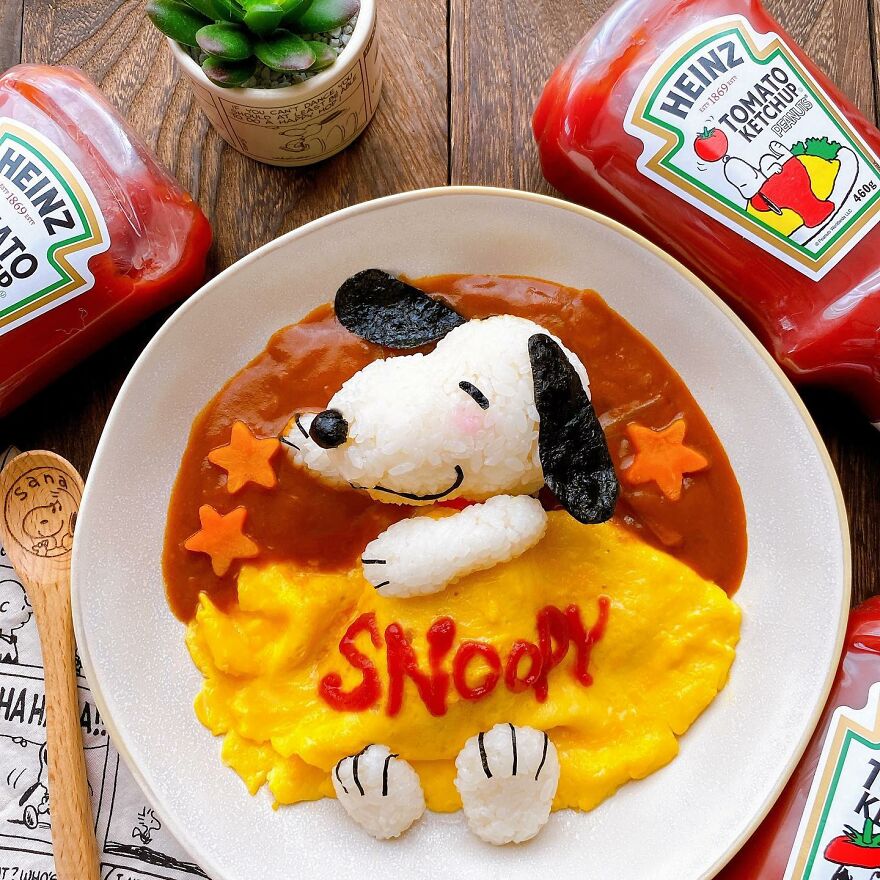 While Sana has not shared her recipes or the process of making the creative dish, she has certainly brought ahead the brilliant idea. The good news is that parents can use it to ensure their kid gets the required nutrients through a healthy diet.