What Is Tahini And How Do We Use It?
By Luka E March 14, 2022
---
Tahini is a sort of dressing or spread, with origins in the Middle-East and Mediterranean, where it's most popular. While tahini has been used for a few thousand years, it wasn't until 1940 that it became available in the US. Since then, it has continued to grow in popularity as a yummy, healthy spread that one can use in both sweet and savory dishes. 
How It's Made
Raw or toasted sesame seeds are ground to form a paste which we call tahini. You could compare tahini to nut butters with its nutty and somewhat earthy flavor. Good tahini shouldn't contain any other ingredients besides the sesame seeds, except maybe some salt.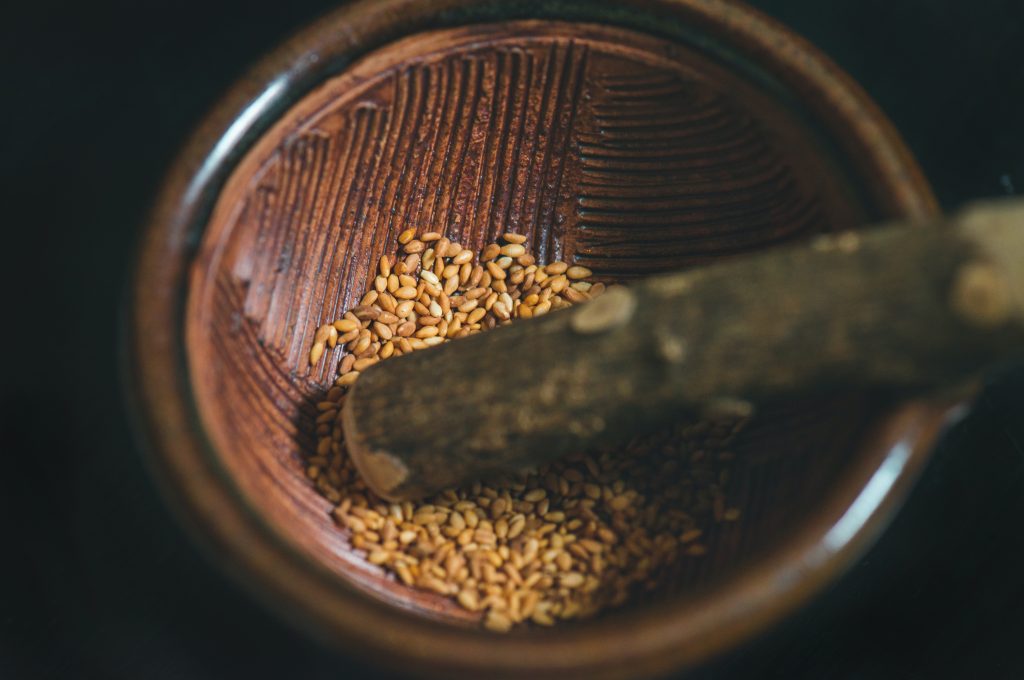 In the same way that you might find with natural peanut butter, tahini comes as a thick paste and often has a layer of oil on top that needs to be mixed in. 
How to Use It
Our two favorite uses for tahini would have to be the classic dips: hummus and baba ghanoush. It's safe to say these are the most commonly used recipes that use tahini. You can also use it to dress salads and wraps or just use it alone as a dip.
For sweet tooths, we'd recommend trying halva. Halva is a delicious, fudge-like treat made with tahini. You can also make some delightful tahini cookies which are perfect for fans of peanut butter cookies. 
Storing Tahini
Once opened, you should store tahini in the fridge. There's no need to use it up as quickly as possible either – tahini will stay fresh for a few months in a refrigerator. Tahini needs to be stirred up every time you use it, especially if it has been sitting for awhile.  
Where to Find It
Tahini is usually easy to find and available at the majority of grocery stores. You'll find it in a jar or, more recently, in squeeze bottles.