Being A Foodie Is Trendy: 45 Of The World's Top Restaurants Every Food Lover Has To Visit
By Sachin P October 20, 2022
---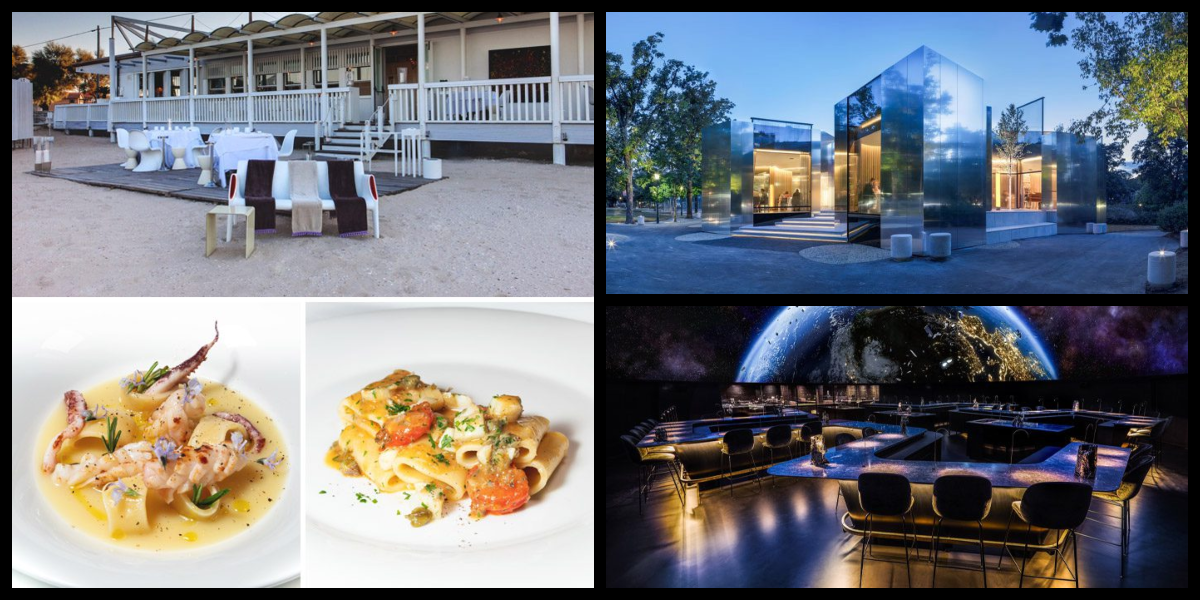 There is more to having a wonderful meal than the food on your plate. It's all about the overall dining experience, and certain establishments have nailed it down to the extent that they're regarded as the best of the best when it comes to fine dining spots.
Years may pass before a restaurant gains recognition beyond its own city or nation, especially when you consider things on a global level. But as soon as it gets there, the restaurant manages to attract aficionados from all over.
Even if you don't have a reason to travel right now, such eateries might persuade you to explore locations you hadn't previously considered for your gastronomic adventures. You will certainly never forget any of these top-rated restaurants that every foodie must visit.
Asador Etxebarri – Atxondo, Spain
The chef and proprietor of Asador Etxebarri, Victor Arguinzoniz, is known as the Basque incarnation of the King of Barbecue. The restaurant is set in Atxondo, a small community where residents are accustomed to eating foods with natural, fresh flavors similar to those found in Asador Etxebarri.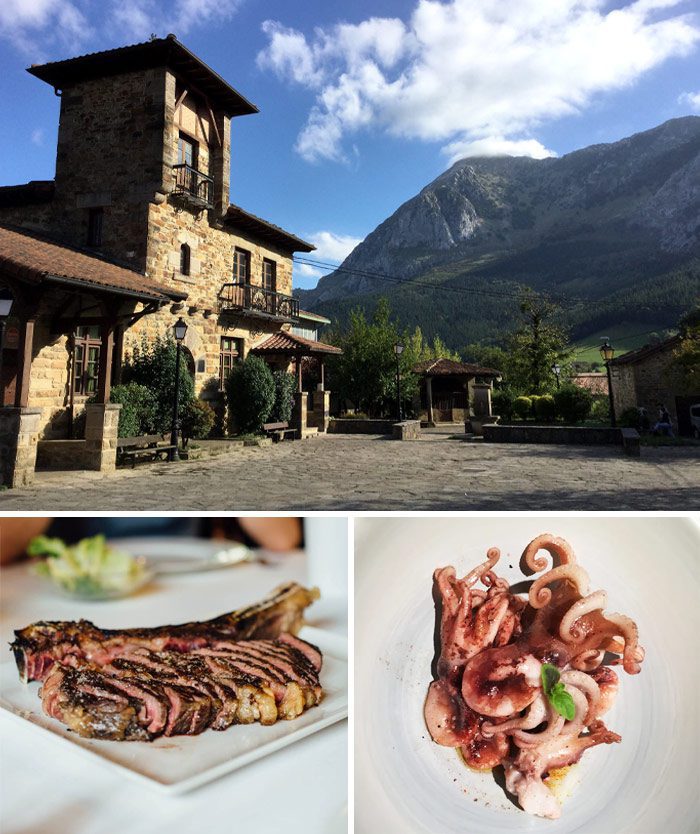 The finest prawns from Palamos, buffalo cheese, salty anchovies, house-made chorizo, and delicate beef chops are a few perennial staples. Even the sweets, such as raspberry ice cream with reduced milk, carry with them the signature Basque ambiance that Victor wants the guests to experience.
Central – Lima, Peru
Virgilio Martnez Véliz and Pá León, a husband-and-wife pair of cooks, run Central as their signature establishment. She got the title of top-rated chef in the world just a couple of years ago. The cuisine incorporates native Peruvian products and strongly emphasizes environmental sustainability.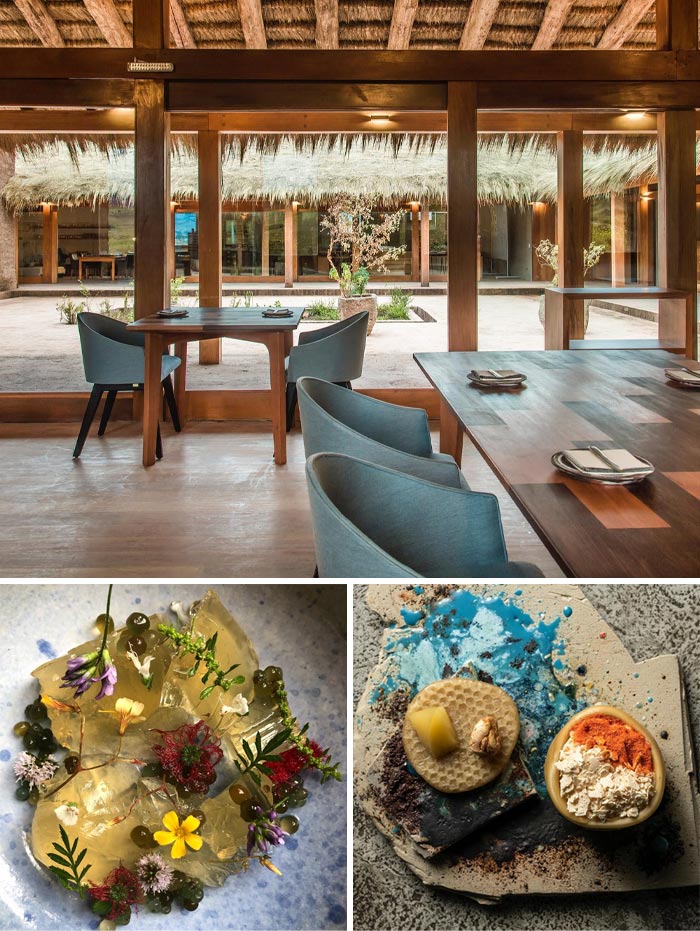 The couple is adamant about recycling and incorporating local ingredients. Many of the ingredients come from the neighborhood's large and diverse vegetable garden. Numerous versions of traditional Peruvian foodstuffs, like corn and potatoes, in addition to less common ingredients like piranhas, are prominently used.
Geranium – Copenhagen, Denmark
Food connoisseurs have declared Geranium, located in the capital of Denmark, as the best restaurant in the entire world. Geranium offers its visitors the full experience with multi-course tasting menus and meals consisting of regional produce from biodynamic farms dispersed around Scandinavia.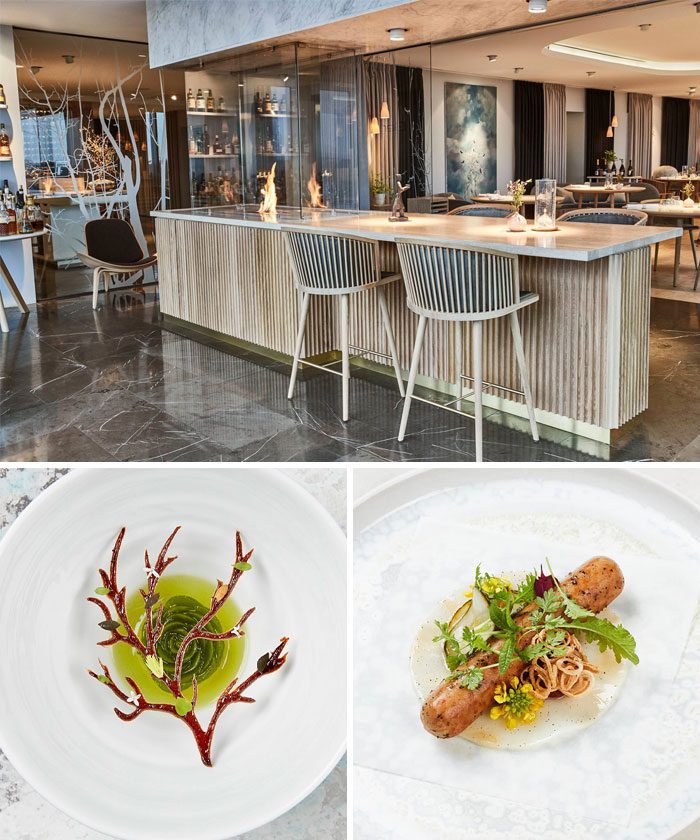 The restaurant has a panoramic view of the Faelledparken gardens. The main chef has divided the courses at Geranium into three parts: snacks, which are composed of smaller pieces; dishes, which are more robust in character; the third part arrives as a significant dessert segment.
Lido 84 – Gardone Riviera, Italy
Lido 84, in the Brescian region, has taken Italian cuisine to novel heights. Its popularity, along with the traditional and experimental meals, is attributed to Riccardo and Giancarlo Camanini. The Torta di Rose is a ridiculously light cake made with Garda lemons.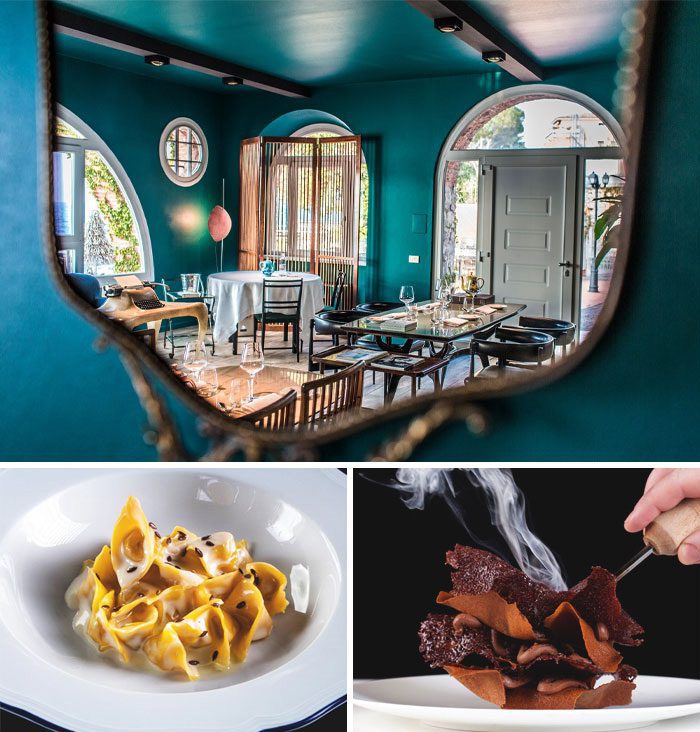 There's also the 400-degree aubergine parmigiana, which is a must-try among its unique dishes. The main attraction is a theatrically presented dish of rigatoni pasta boiled in a pork's bladder alongside pecorino cheese and the fluids from the animal's bladder.
Disfrutar – Barcelona, Spain
It is not surprising that one of Europe's top restaurants is located in Barcelona. Disfrutar (which means "enjoy" in Spanish) is an excellent establishment with lovely furnishings and creative cuisine. Oriol Castro, Mateu Casaas, and Eduard Xatruch have created a unique culinary experience.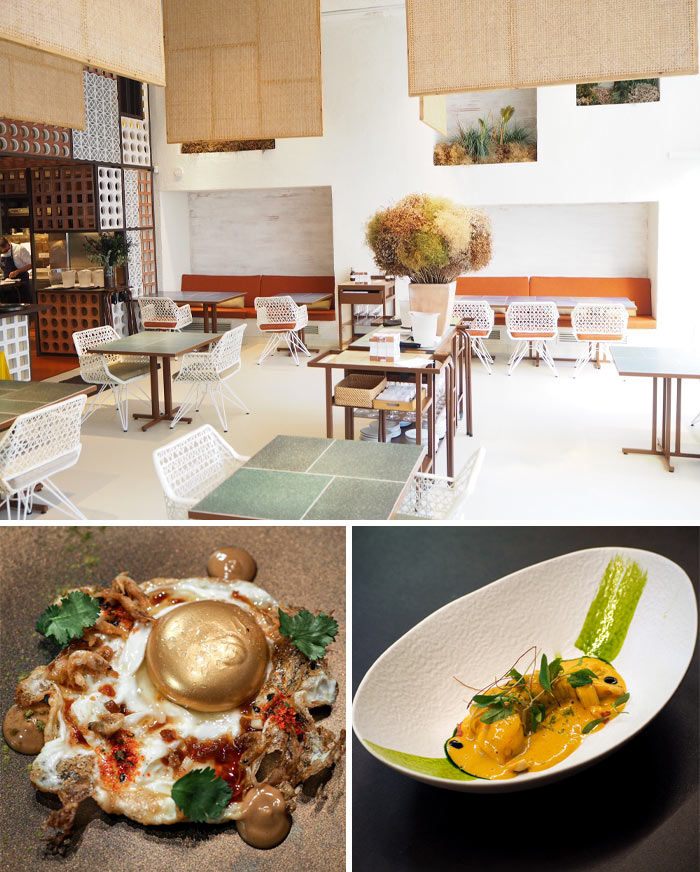 This is an experience that will transport you through the long track record of the Mediterranean cuisine culture. 'Please, surprise, and excite' is the ultimate goal of dishes like Panchino and pesto with delicate pistachios and eel. It's not a dish that pleases everyone, but you should try it.
A Casa Do Porco – São Paulo, Brazil
This restaurant does unique, pork-centric courses. It contains à la carte pork-based meals, including pork tartar as well as pork chin sushi. If you like to wait in line and would like a gastronomic tour of the Brazilian countryside, choose the Da Roça para o Centro meal.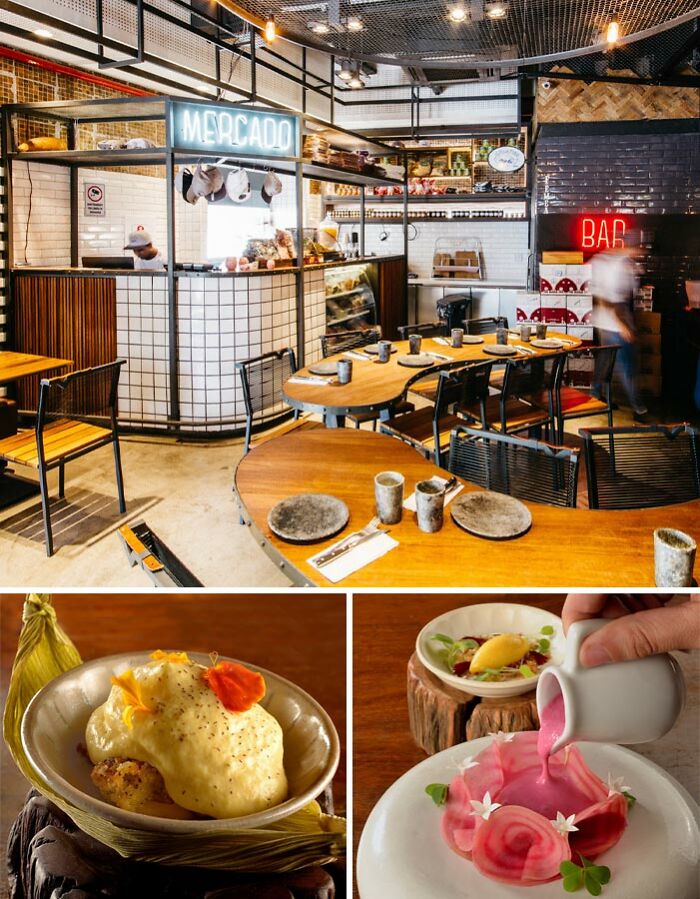 The dish features seasonal fruits and vegetables along with tender pork. The gourmet snacks and entrees are prepared to maximize the flavor and aroma of each bite. This establishment is the pinnacle of porcine perfection with its extensive menu and superb beverages.
DiverXO – Madrid, Spain
DiverXO, which is located in Madrid, is the ideal way to wrap up your visit to Spain's capital. Sit tight until you experience the food before the restaurant's design takes away your breath! The 12-course tasting menu introduces visitors to creative, Asian-inspired dishes.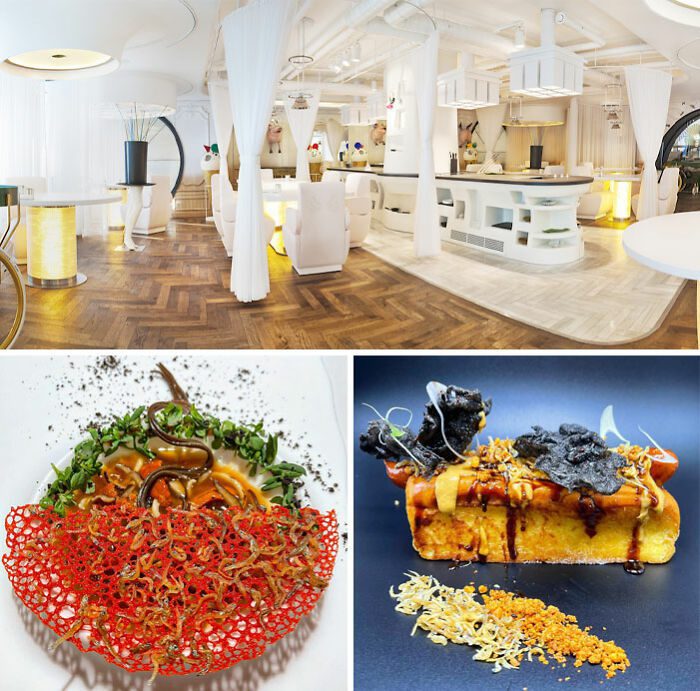 At this restaurant, you can get special sea noodles with exquisite stew. They also serve European lobsters that will make you wish you'd never have to leave the continent. All of their delicious food is presented as art on a plate.
Pujol – Mexico City, Mexico
One of the most visionary banquets you'll ever get the privilege of tasting is served by Pujol. The cuisine exemplifies why Mexico City is known as a gastronomic capital. Dishes such as baby corn with chicatana ant mayonnaise and Mole Madre, Mole Nuevo, are presented with a traditional twist.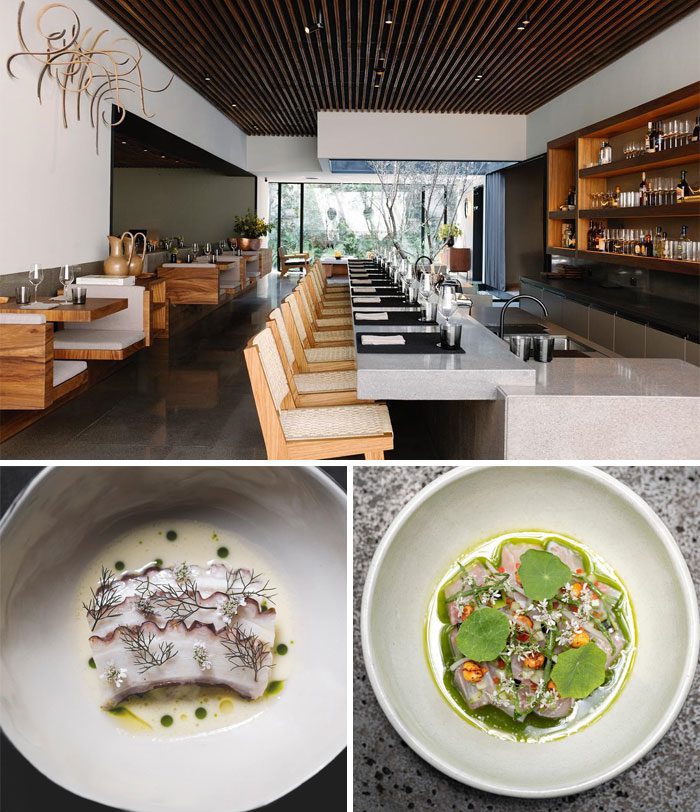 The moles, presented as encircling rings, one of which is aged for 2,500 days, are regular offerings. On an omakase menu, the chef's preferences are offered, such as a tostada with kimchi as well as a Kampachi taco with avocado plus seaweed.
Maido – Lima, Peru
In America, Mitsuharu Tsumura (owner and head chef) pursued studies in culinary arts and food and beverage administration. After receiving his degree, he moved to Osaka to study Japanese cuisine. Due to Tsumura's exposure, the marriage of Latin America and the East produces a sensational menu.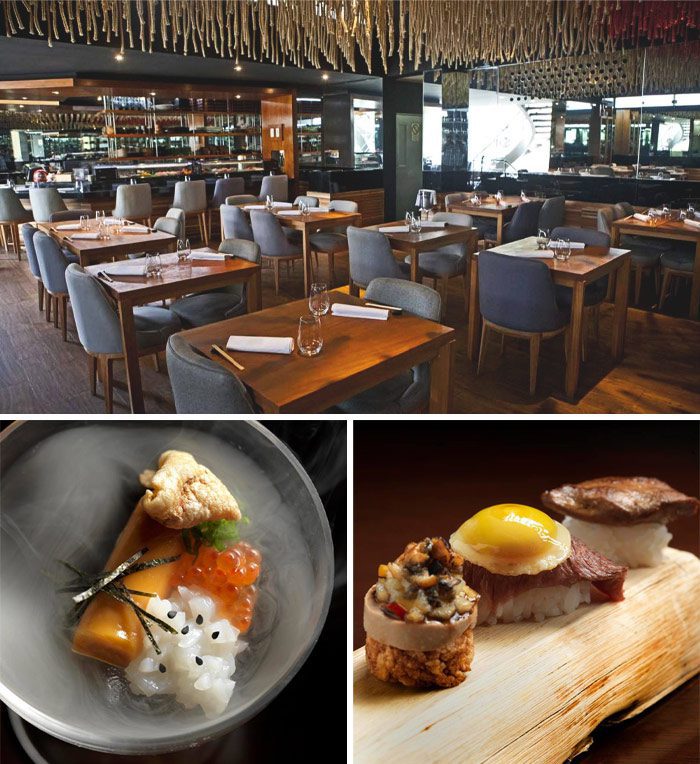 Among the fish-focused dishes in the 12-course "Nikkei Experience" are Paracas scallops, green butter beans with a miso feature, and a crab dish with tapioca. Beef cheek is another sought-after option. It comes accompanied by tsukemono and a mound of Jora corn.
Parrilla Don Julio – Buenos Aires, Argentina
Parrilla Don Julio is the ultimate steakhouse that practically any traveler to the Argentine capital must visit while there. It is a restaurant that is visited by both porteños (locals) and visitors alike. Its name has come to be associated with the city of Buenos Aires.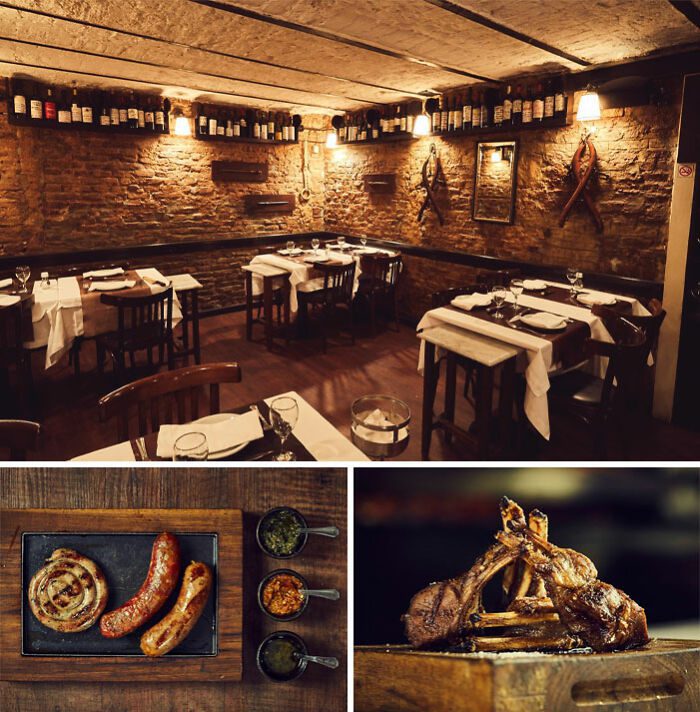 The proprietor suggests choosing house specialties such as bife de cuadril and entraa. You can also opt for specialty charcuterie like chorizo, morcilla, and salchica parrillera. You'll have to visit the establishment to know what these are. For starters, opt for yellow corn, pumpkin, and cheese empanadas.
Le Calendre – Rubano, Italy
A stop at Le Calendre, a three-Michelin-star restaurant, remains worthwhile while a drive through the Italian countryside. The restaurant, which is a part of the same-named hotel, provides two distinct tasting menus that are constantly updated depending on the seasonal ingredients available.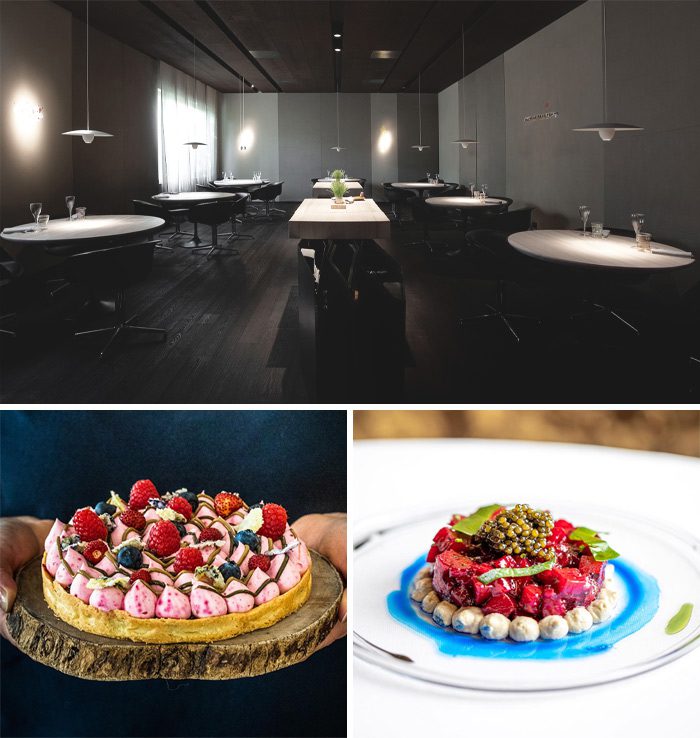 Le Calandre's signature dishes include the Alajmos Tiramisu in a Pipe and the flawlessly globular Almond Mozzarella, a basil and almond milk flavor explosion. The Cappuccino Murrina, the chef's most recent creation, combines layers of unexpected flavors with the hues of Venetian glasswork.
Quintonil – Mexico City, Mexico
You'll understand why Quintonil ranks among the greatest after taking into account everything you may find here. Delicious Mexican food and top-notch cocktails might be sufficient reasons for a justification. Their hospitable staff awaits to welcome you through the elegant yet subtle front of the house.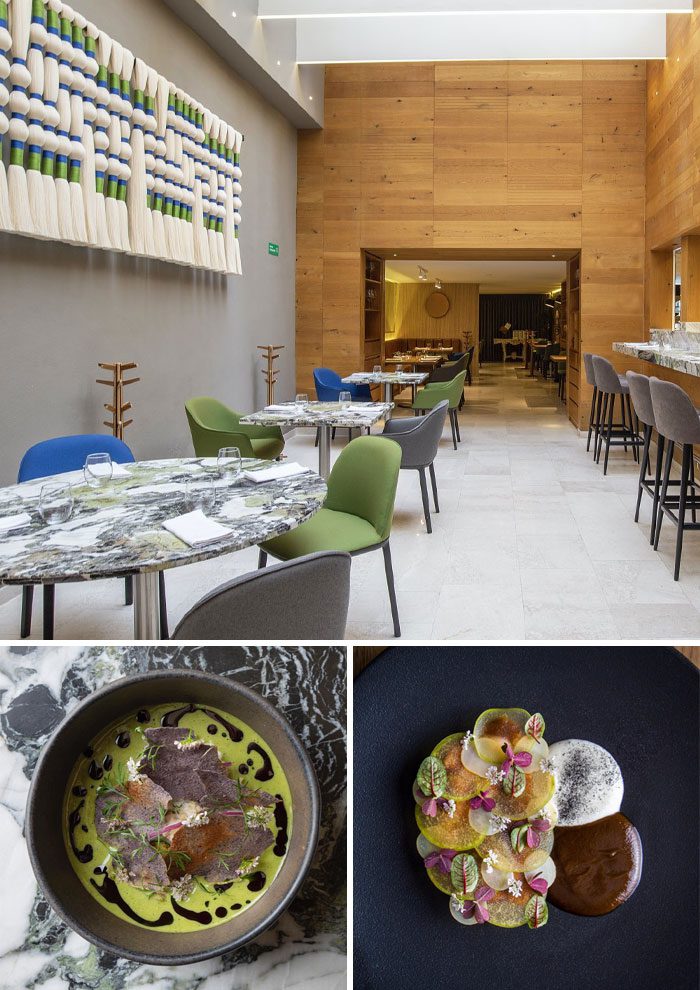 Look no beyond the 10-step seasonal tasting menu for the real experience. Two significant haute cuisine specialties offered here would be the grasshopper adobo and charred avocado with ant. Pretty crazy that people actually eat that, right? They also possess a sizeable collection of vintage Mexican wines.
Uliassi – Senigallia, Italy
Uliassi is one of the finest seafood eateries in this European country. Uliassi is a family-run establishment, including head chef Mauro Uliassi with his maître d' sister Catia. The experience starts with the traditional amuse-boucheries, which have peculiar names but taste delicious.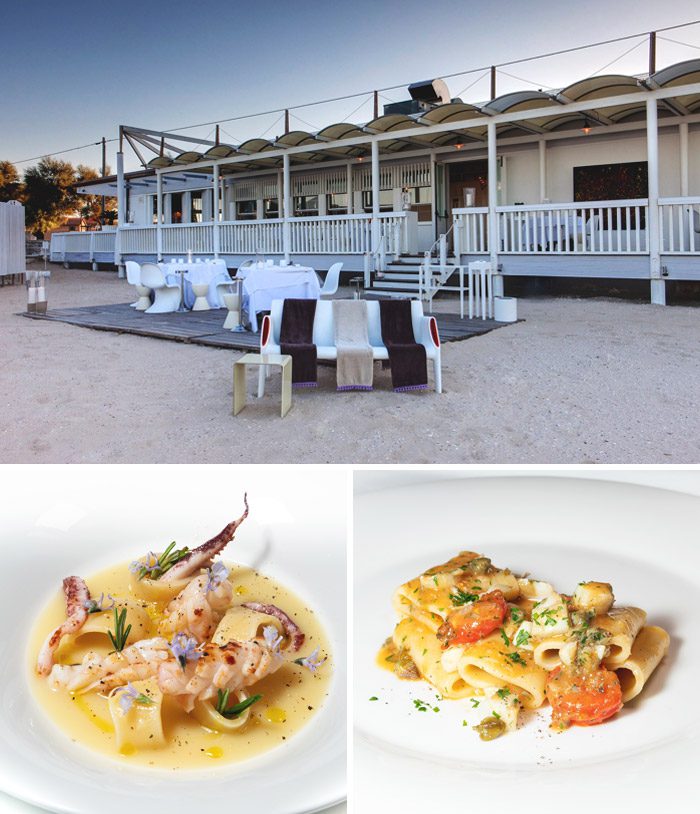 Thereafter, the unique dishes are served. The first is a red prawn that has been seasoned with the juices from the head, ginger, orange, and cinnamon, and the second is spaghetti that has been flavored with black olives, eucalyptus, and friggitelli peppers.
Reale – Castel di Sangro, Italy
Niko Romito is creating what he refers to as "the Italian food of tomorrow" in a space that was formerly the family bakery. The space was built as a monastery in the sixteenth century. Anticipate precise meals with minimal appearance but powerful flavor thanks to their in-depth research.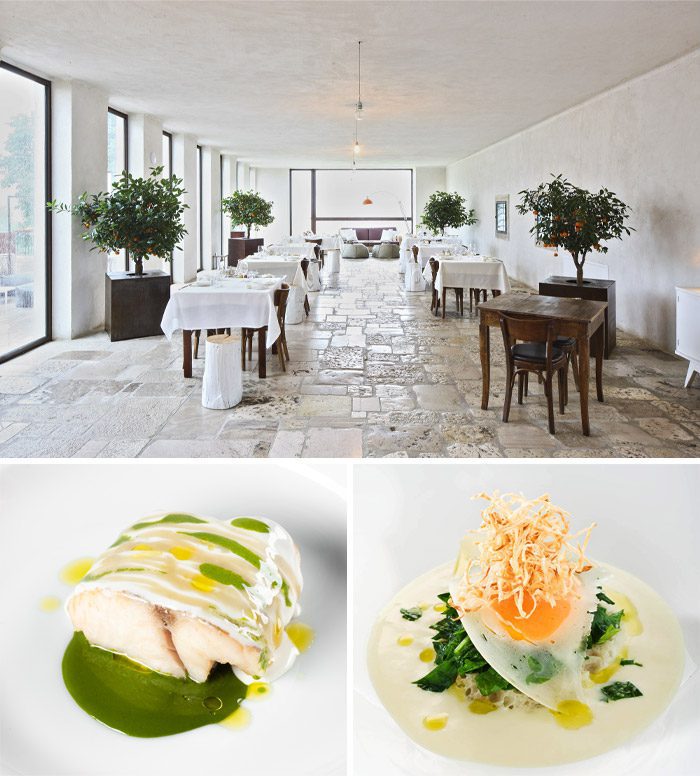 The team at Reale frequently focuses on undervalued ingredients and cooking methods. The chef has developed a realm devoted to the truest representation of each component with dishes that have exquisite compositions and unusual names – but they actually taste heavenly.
Alchemist – Copenhagen, Denmark
The 50-course meal is separated into five acts and presented in a variety of settings. This completely orchestrated and immersive dining experience occurs in a stunning dome that resembles a planetarium. Everything that is served is based on a solid framework of time-honored methods and contemporary analysis.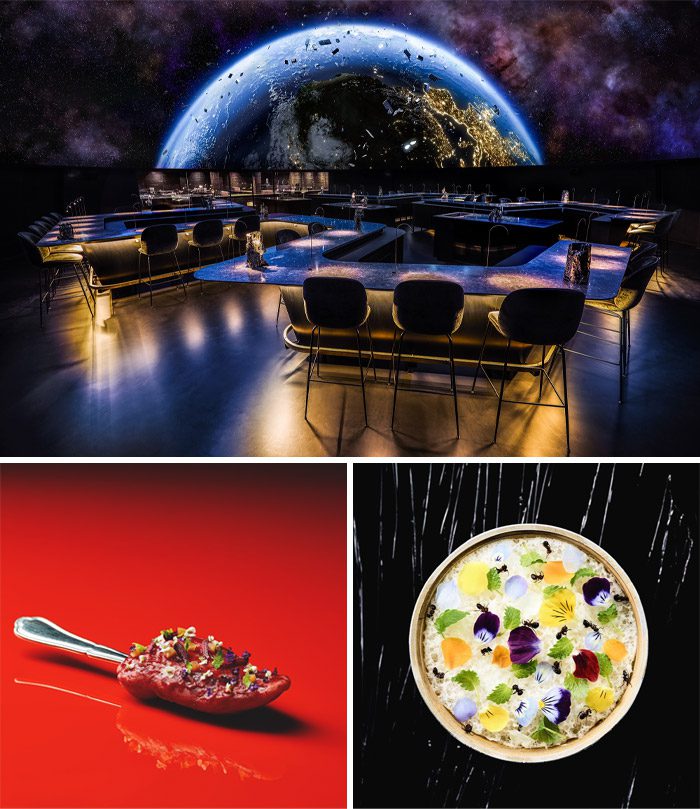 Also, the head chef keeps on pursuing the finest ingredients for the sake of the experience. To name a few specialties, anticipate a variety of caviar, the finest seafood, and pigeon aged in beeswax—all presented in inventive ways that will amaze and appeal to your inner kid.
Steirereck – Vienna, Austria
With its sleek style and clear lines, this fine dining establishment located in the expansive Stadtpark is quite modern. The innovative cuisine of Heinz Reitbauer, who prepares local ingredients with great accuracy and finesse, blends sublimely with the unique architectural setting.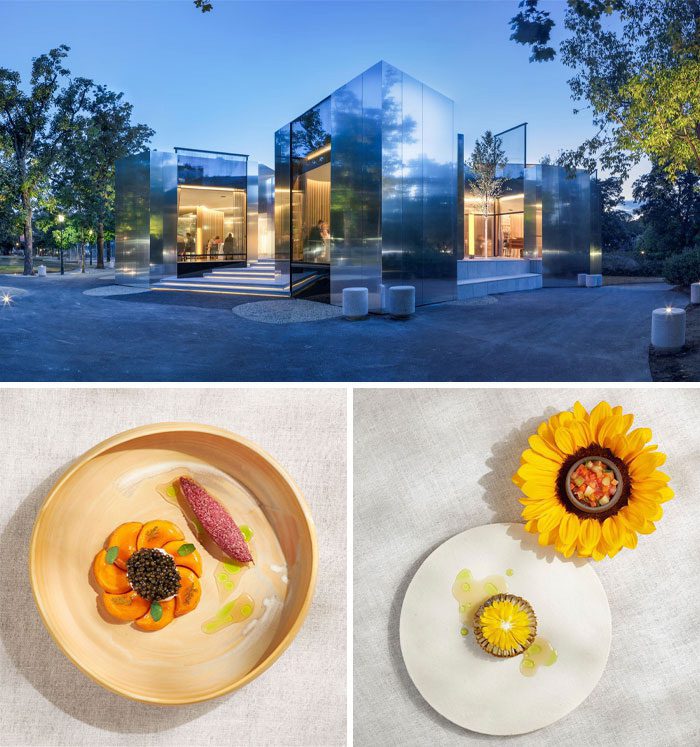 One of the top requests is their famous char fish. For this dish, the chef uses a bunch of random ingredients that you'd never believe work so great together. Additionally, there are over 25 different types of bread available, so you'll have no trouble feeling sated.
Den – Tokyo, Japan
Nobody can ignore the sociable allure of Den's new place in central Tokyo, despite some people missing the peaceful privacy of its former site (in Jimbocho). Chef de cuisine Zaiyu Hasegawa claims that his reimagining of kaiseki meals is intended to restore fun to Japanese gastronomic customs.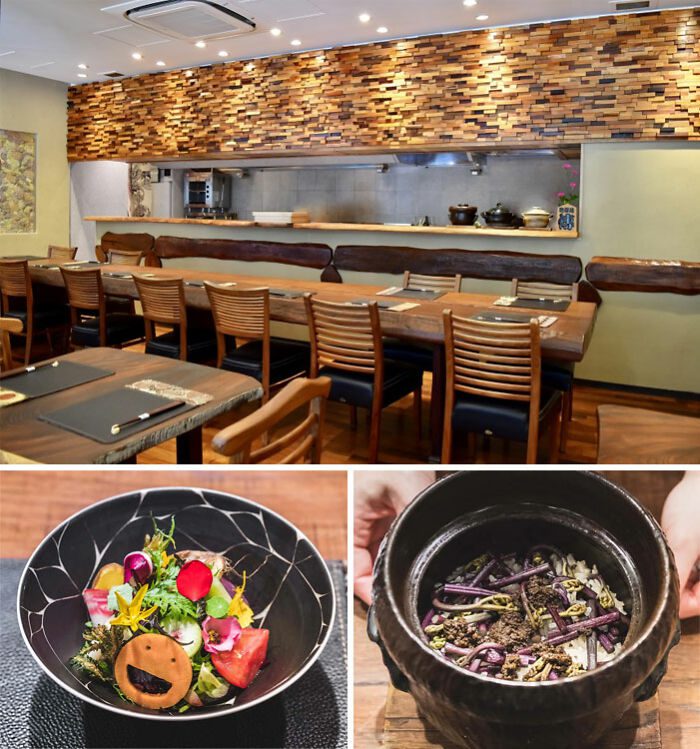 Delicacies include "Dentucky Fried Chicken" with mushrooms inside (presented in a fast-food takeout box with Hasegawa's face), foie gras wafer sandwiches, and salads with deep-fried, pickled, grilled, and raw vegetables, occasionally garnished with edible ants and carrot slices with smiley faces.
Nobelhart & Schmutzig – Berlin, Germany
The 28-seat counter at Nobelhart & Schmutzig in Kreuzberg encircles a busy open kitchen wherein rookie chefs work under the vigilant supervision of executive chef Micha Schäfer. The atmosphere is vibrant and cozy. The suppliers for everything are located within and around Berlin.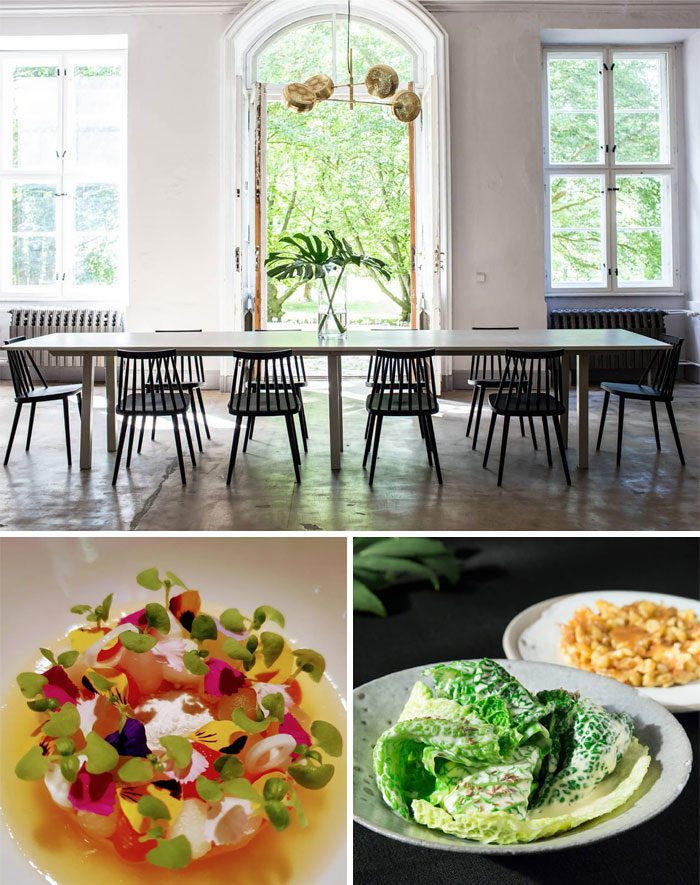 Nobelhart & Schmutzig puts the producer's name next to each menu option to shift the spotlight from the chef to the farmer. Local dishes such as chicken with marjoram, beets with elderberry and double cream, and celeriac with blackcurrant wood oil are served.
Elkano – Getario, Spain
In Getaria, a fishing community on the Bay of Biscay about 15 miles west of San Sebastian, there is a family-run eatery called Elkano. The restaurant's origins date all the way back to 1964. The greatest grilled turbot you'll ever taste is made there.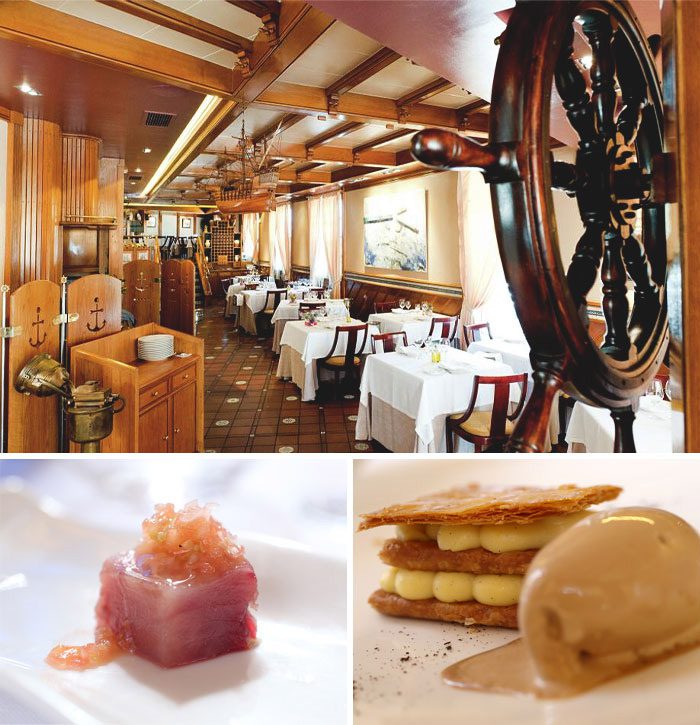 One of the best representations of the products and exquisite gastronomy of the Basque Country is represented in this meal, where the fish is roasted entirely and presented with a straightforward sauce. The cod throats in three textures are to die for, as well as the red mullet.
Le Clarence – Paris, France
Among the most upscale and recent restaurants in Paris is Le Clarence. Dining here offers a real treat that puts guests into a luxurious bubble of transcendence because it is dedicated completely towards the French Art de Vivre. French staples are given a novel interpretation here.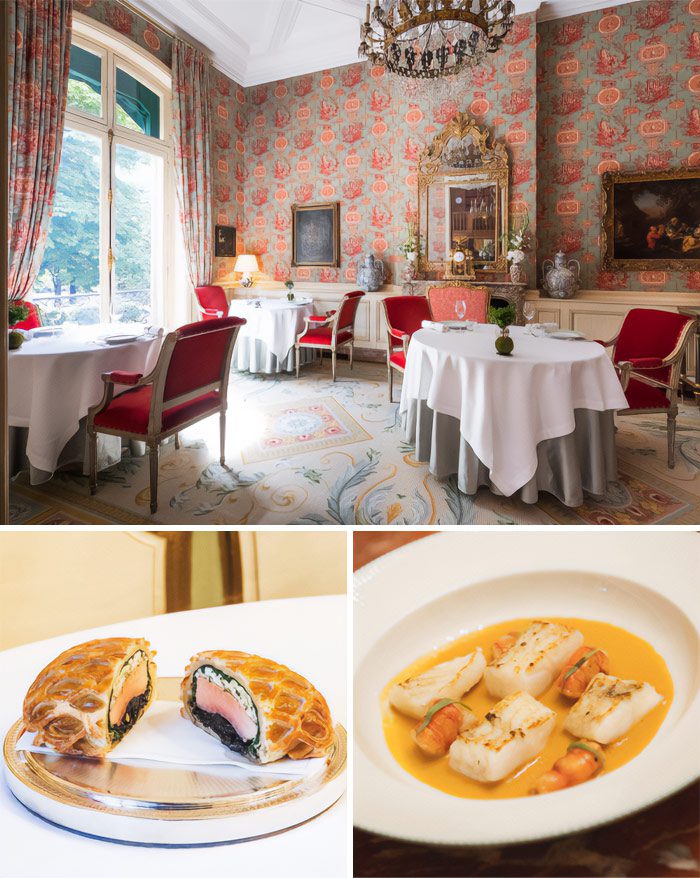 Chef Christophe Pele works diligently to address each dish in a fresh take. You can anticipate dishes like fried mochi topped with sea bream and resting in a small pool of Korean ingredients-based kimchi juice, as well as morel and veal gyoza with caviar and squid ink.
Piazza Duomo – Alba, Italy
Enrico Crippa adores surprising his guests with innovative, exciting, and unexpected tasting menus that bring together regional delights and centuries-old dishes with a global palette. The Salad 21…31…41…51… is the restaurant's best-known meal and has a variety of herbs, leaves, and vegetables.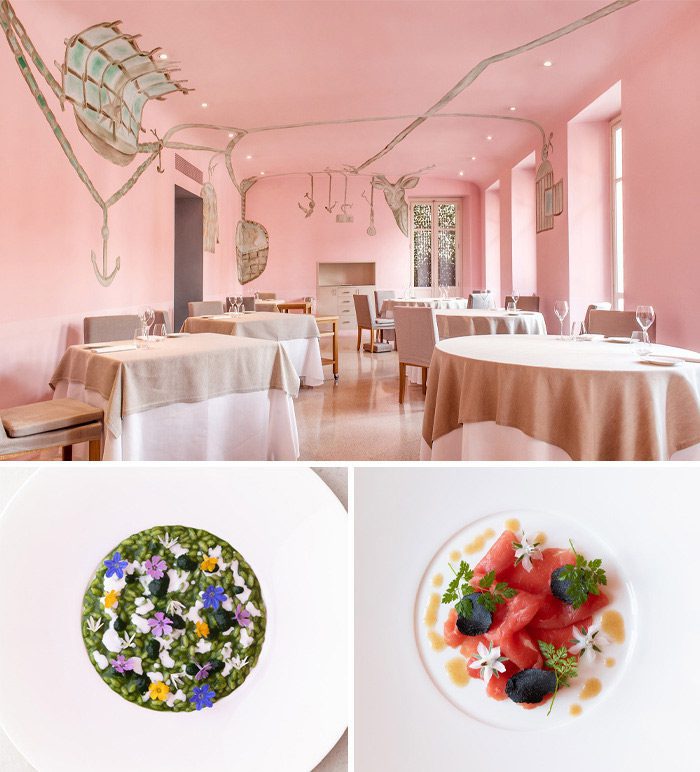 The salad quantity and composition vary depending on the season. The selection of one-or two-bite, flavor-filled appetizer, many of which originate from the Piazza Duomo's own garden, is extremely noteworthy. Additionally, the destination's historic charm is as phenomenal as the menu.
Noma – Copenhagen, Denmark
In his efforts to highlight seasonality and condense Nordic products onto the dish, René Redzepi pushes further. Experience-based tasting meals divided into the three seasons of fish, vegetables, game, and forest are served in a modest rustic-luxe dining area throughout the year.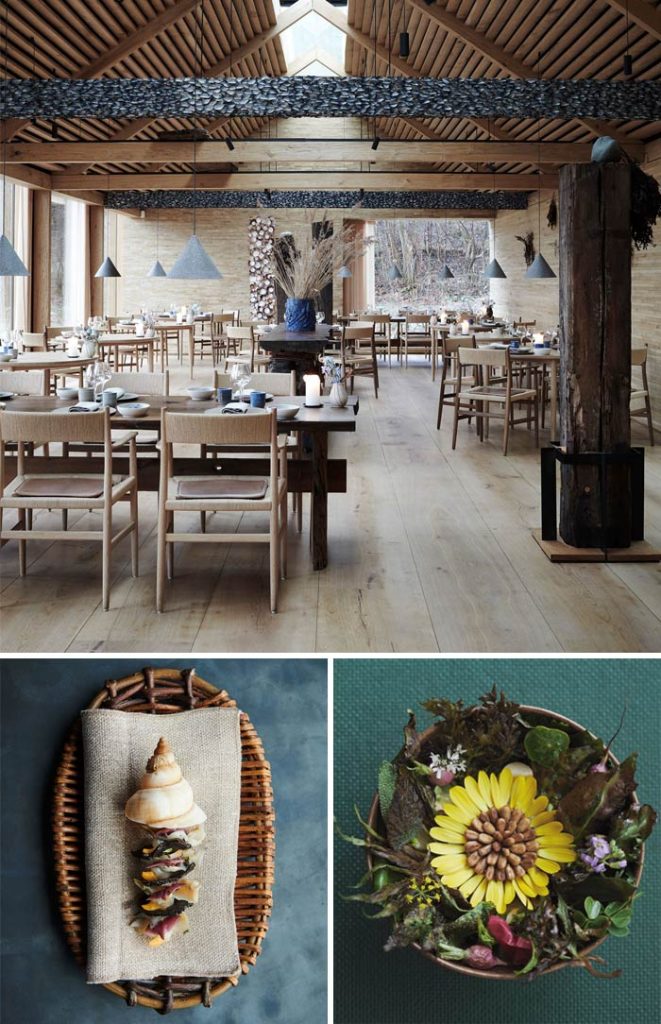 Notably, there's the duck dish of leg, brain, and heart offered alongside claw, feather, and beak. Also, delectable crab meat is presented on a flatbread shaped like a crab. Not to forget, the breakthrough vegetarian celeriac shawarma is some of the delights from previous seasons.
SingleThread – Healdsburg, USA
Kyle Connaughton, a Japanese-trained chef, abides by the principle of omotenashi, which means predicting a guest's needs. Owing to the abundance offered by the farmer and co-owner Katina Connaughton, the food at this establishment is precisely tailored to every micro-season in Sonoma County.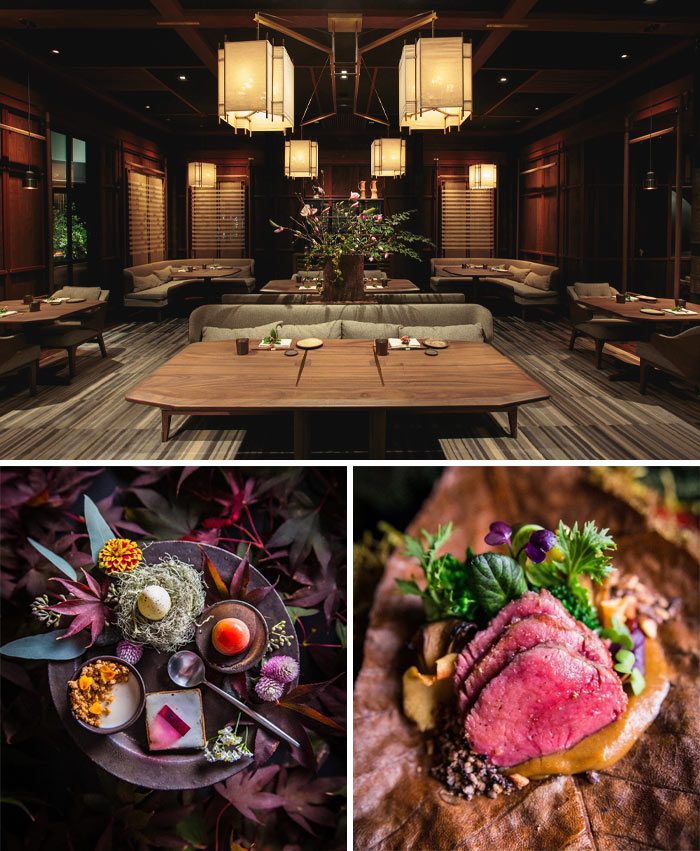 The tasting menu at SingleThread begins with the first course of numerous little appetizers artfully placed on a wooden board and continues over ten courses of kaiseki-style dining. Seasonal highlights could include a Sonoma cherry dessert with chocolate, yogurt, vanilla bean, and purple barley crepes with shio koji vinaigrette, among many others.
Sühring – Bangkok, Thailand
Sühring's contemporary interpretations of German classics are set in a picturesque location of a renovated garden villa. At this spot, the menu is constantly changing. The wine selection at the restaurant is well-reputed. Both the environment and the service are elegant.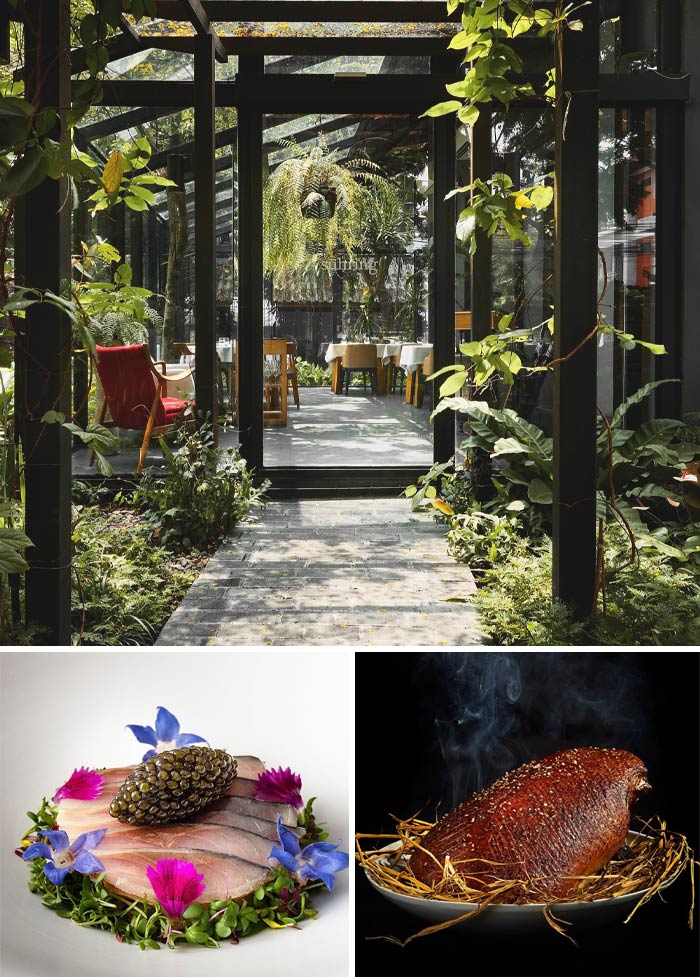 Sühring's dishes include blood sausage and other options for carnivores. However, if you follow any kind of vegan or vegetarian diet, you don't have to worry. This eaterie also has plenty of dishes that include rare truffles and mushrooms and no meat.
Alléno Paris au Pavillon Ledoyen – Paris, France
Large windows at this prominent Parisian institution's exquisite residence face the world's most picturesque avenue, as it is situated inside the Jardins des Champs-Élysées in Paris. It embodies everything that makes an outstanding French restaurant. A fantastic option offered here would be their turbot.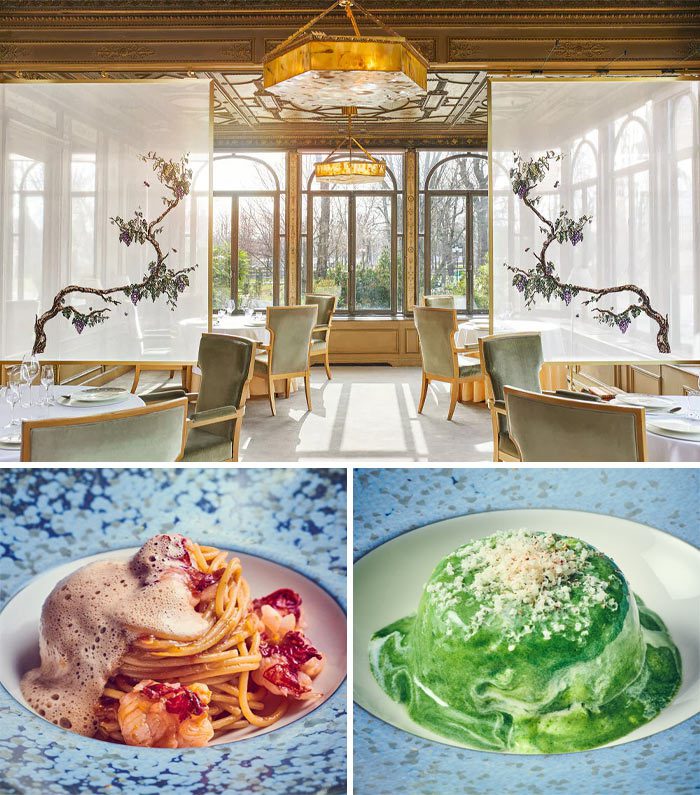 Their iconic dish includes even jasmine flowers. It's pretty wild that you can eat. The jasmine pairs with the turnip cream, which is perfect for vegan patrons. If you don't want a piece of chocolate cake for dessert, you can also order their chocolate-seasoned mushrooms.
Wolfgat – Paternoster, South Africa
Wolfgat provides a distinctive Strandveld flavor profile that highlights a variety of local foods distinct from their seaside setting. The climate and the environment's scenery served as inspiration for the meals. Regional seaweeds, seasonal veldkos, and produce from their garden are used to enhance their many recipes.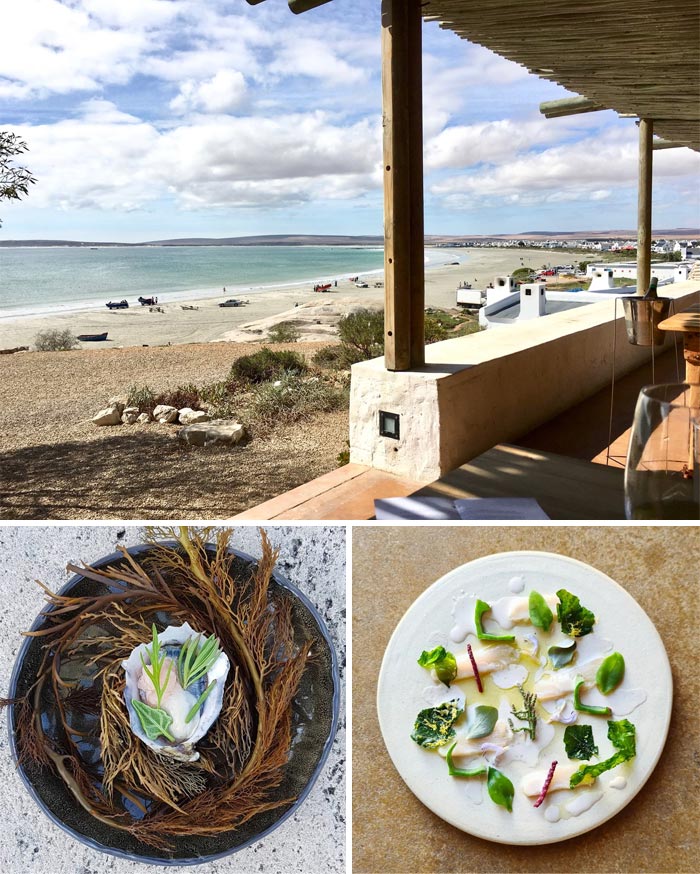 With dishes like springbok loin and veldkool, this is the perfect establishment for those who want to get a taste of South Africa's true cuisine. And it's a seven-course meal, so you can rest assured knowing that it'll be worth your money.
Restaurant Tim Raue – Berlin, Germany
Tim Raue exudes genuineness in each and every way. At his two-Michelin-starred, self-titled restaurant in the core of the German capital, he pulls together all aspects in complete sync. He is enamored with the essence of Berlin and obsessed with Asian ingredients and culinary techniques.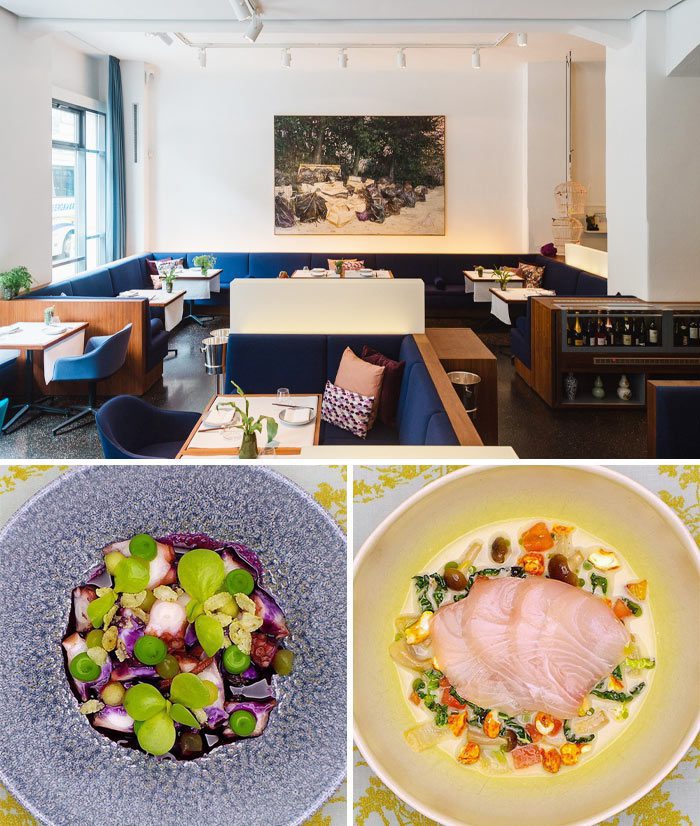 This German chef's version of Peking Duck and wasabi langoustine are among Raue's trademarks and leave nothing to be desired. The pikeperch sangohachi, the Gochujang wagyu beef with red peppers, and the sea bream with beurre blanc and watercress are all currently available.
Jordnær – Copenhagen, Denmark
Jordnaer is a two-Michelin-star establishment that exudes refinement. It is situated within Gentofte's suburbs, just 20 minutes from the city. You can sample their enormous langoustines, turbot, and king crab, in addition to the obscenely large amount of caviar that is used frequently during dinner.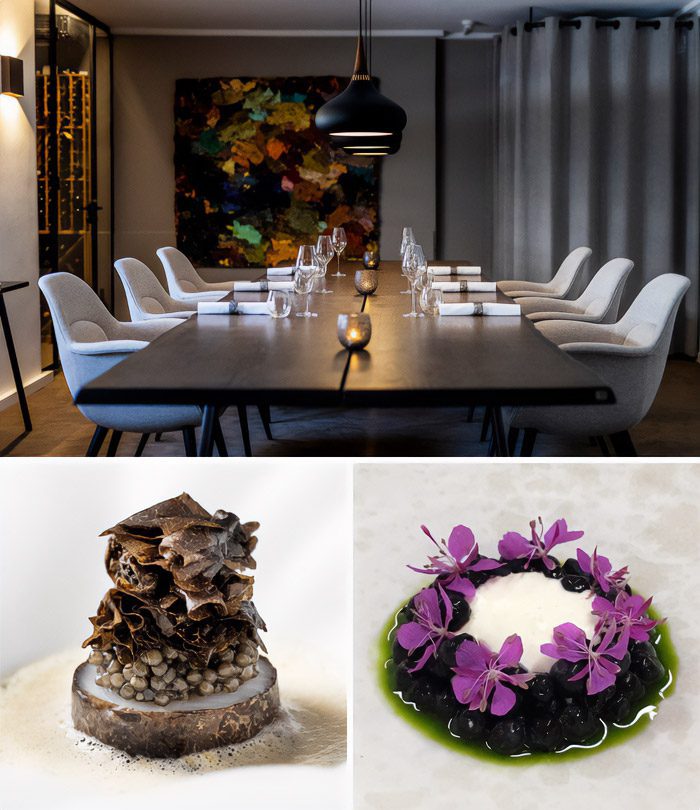 True caviar connoisseur Eric Vildgaard (Head Chef) collaborates closely with his supplier to select the ideal role for each plate that has the priceless sturgeon pearls on top. The tasting menu undergoes seasonal modifications to supply visitors with the best culinary experience.
Cosme – New York, United States
With its mellow vibe, Cosme is a beloved vacation spot. A stylish bar at the front of this modern area in the Big Apple serves a wide variety of seasonal cocktails to a crowded audience. Showcased dishes include mollusks and shasta tangerine chile water.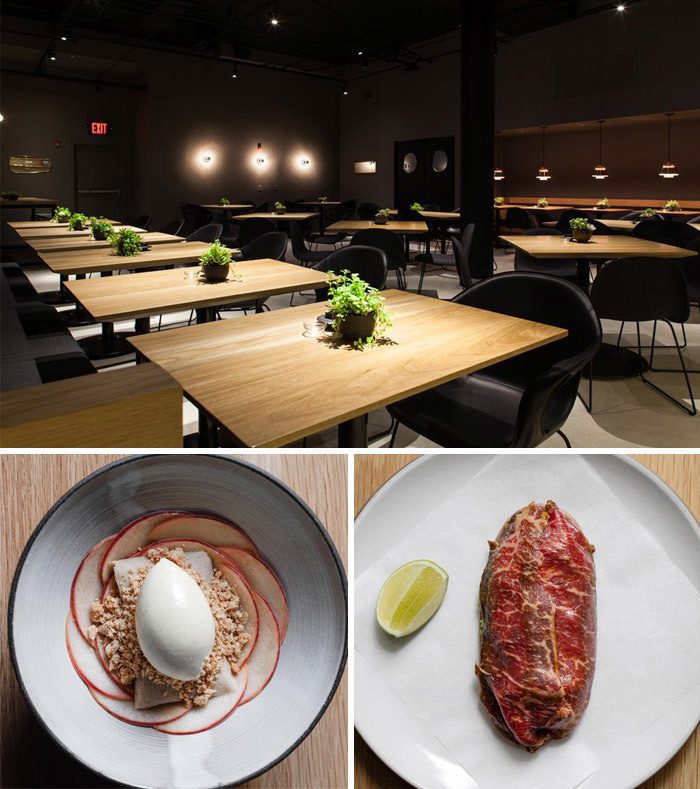 Or try the octopus tostada with chintextle and sorrel. Even their desserts are peculiar. Believe it or not, you can order chocolate flan with beans! A mezcal cocktail from the front bar of this Flatiron district locale should come before all of these.
Boragó – Santiago, Chile
Boragó has been a pioneer in cuisine because of methods like making "cheese" by culturing vegetables with fungal growth. The "Endémica" menu features the best that Chile has always had to provide. With courses like pink tomato Mariscal presented atop a pumpkin, duck aged in beeswax, and murra.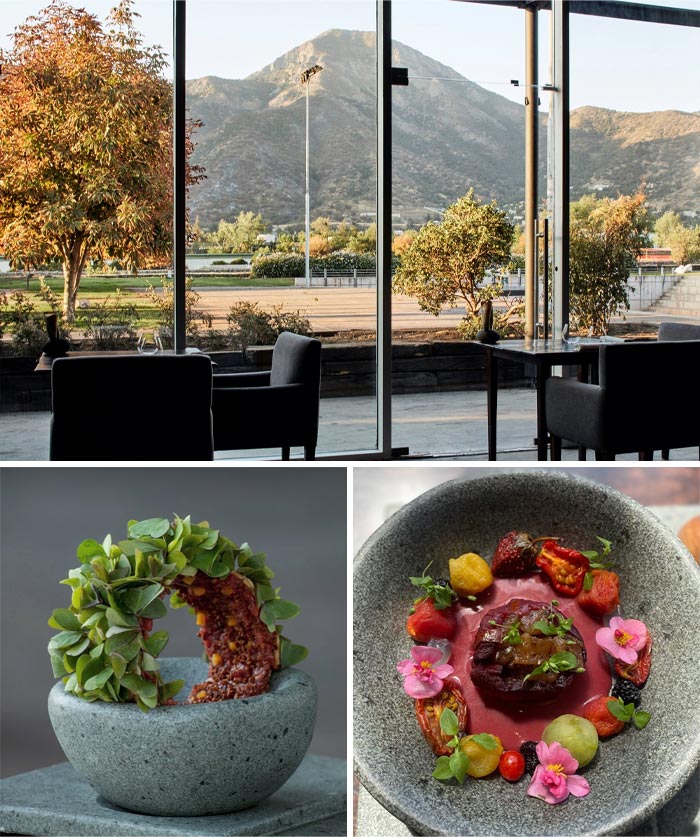 All that is followed by a peculiar dessert you probably won't find elsewhere. Could you imagine eating ice cream brûlée seasoned with desert plants? We know it may not sound too appealing, but we promise you the whole thing tastes divine.
Narisawa – Tokyo, Japan
Yoshihiro Narisawa, the restaurant's chef, is in top form, and business is booming as usual. Narisawa refers to his meal as "innovative Satoyama." The term "Satoyama" refers to a buffer zone among flat plains and mountain foothills where humans coexist sustainably with the environment.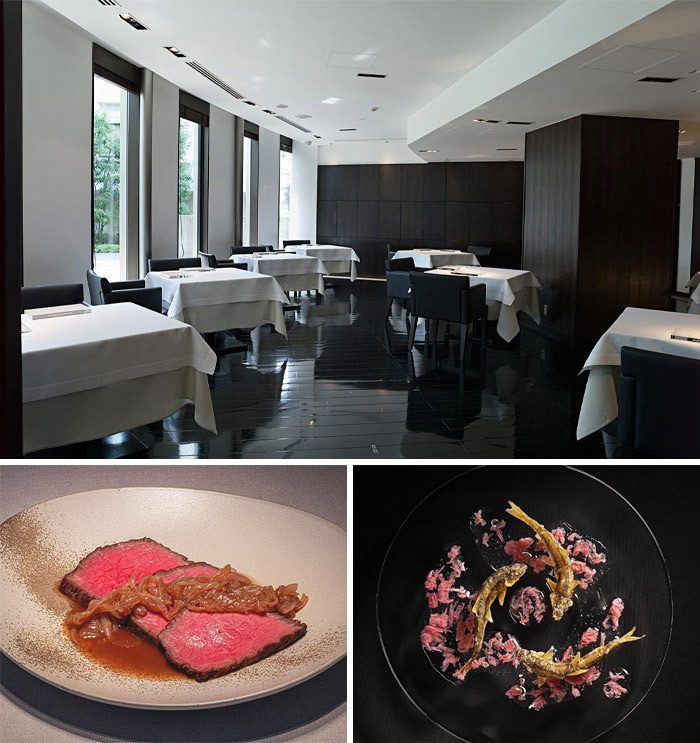 If you come to this restaurant at certain times of the year, you may be lucky enough to order some delicacies that taste heavenly. That includes reef squid, a bowl of flowers and fruits, and some rare mushrooms for all the vegan patrons.
St. Hubertus – San Cassiano, Italy
Three Michelin stars have been awarded to Restaurant St. Hubertus in honor of Chef Norbert Niederkofler and his "Cook the Mountain" ethos. In addition to smoke-seasoned potatoes, you can also eat snails at this restaurant. Well, it's probably not the same as eating snails in Paris, but it's worth a try anyway.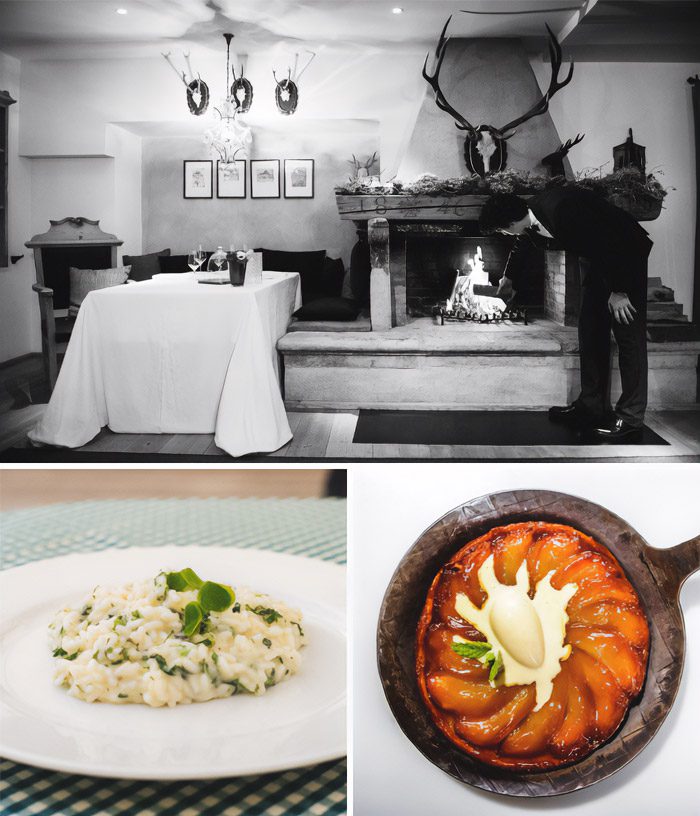 Niederkofler's dishes have a mountain theme. This means that most, if not all, of the ingredients are purchased from local producers in the mountains, including the cheese. There's nothing quite as tasty as homemade cheese from the mountains! And the restaurant looks pretty cozy as well.
Belcanto – Lisbon, Portugal
Belcanto is a well-known icon in Lisbon for high-level Portuguese cuisine. It is housed in a fashionable structure typical of Lisbon's chic Chiado neighborhood. Belcanto has two Michelin stars and is managed by Chef José Avillez, and offers a distinctive and unconventional interpretation of classic Portuguese cuisine.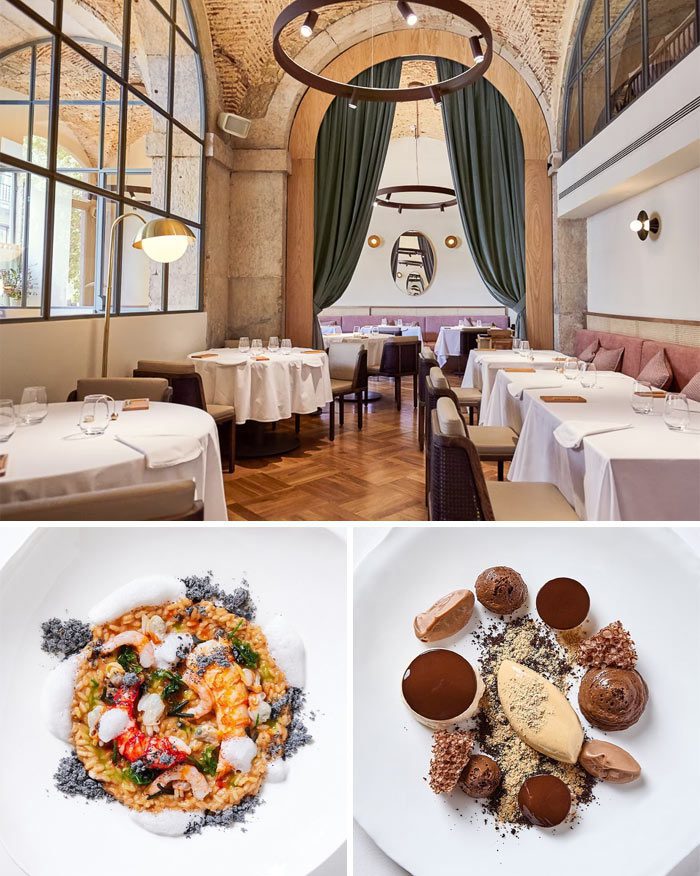 Notable dishes include Hake in fig leaf with roasted baby leeks, barbela wheat crunchy bread, and smoked ham are some standout dishes. They capture the flavor of the sea with their shrimp and coriander dishes. Trust us when we say they are mouthwatering.
Fyn – Cape Town, South Africa
The collaboration involving executive chef Ashley Moss and Peter Tempelhoff is one of a kind. The African and Japanese cuisines on the menu are seamlessly combined. At its core, the cuisine is Japanese and features the best farms and fisheries in Cape Town.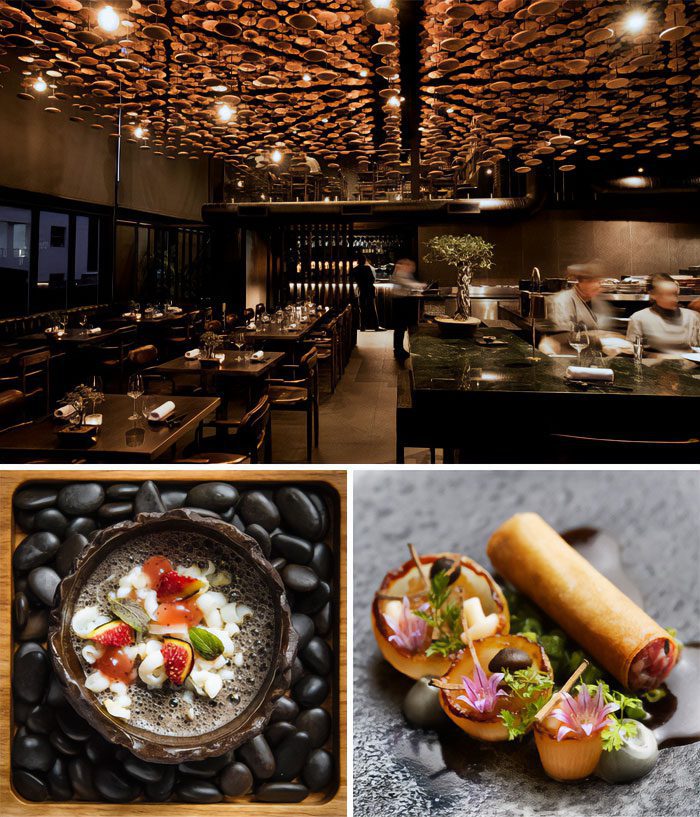 This restaurant serves a number of unique dishes that you won't find anywhere else in the world. The distinctive Outeniqua springbok, kabocha squash, Hokkaido pumpkin, shiitake, and caramelized onion jus are served alongside a choice of excellent sushi and other Japanese meals.
Hof Van Cleve – Kruishoutem, Belgium
The restaurant is located in a farmhouse that has been elegantly refurbished. When one enters the property, they are immediately transported to a realm of tranquility, elegance, and grandeur. The restaurant's mainstay is local produce, which is served in the seven-course "Freshness of Nature" tasting menu.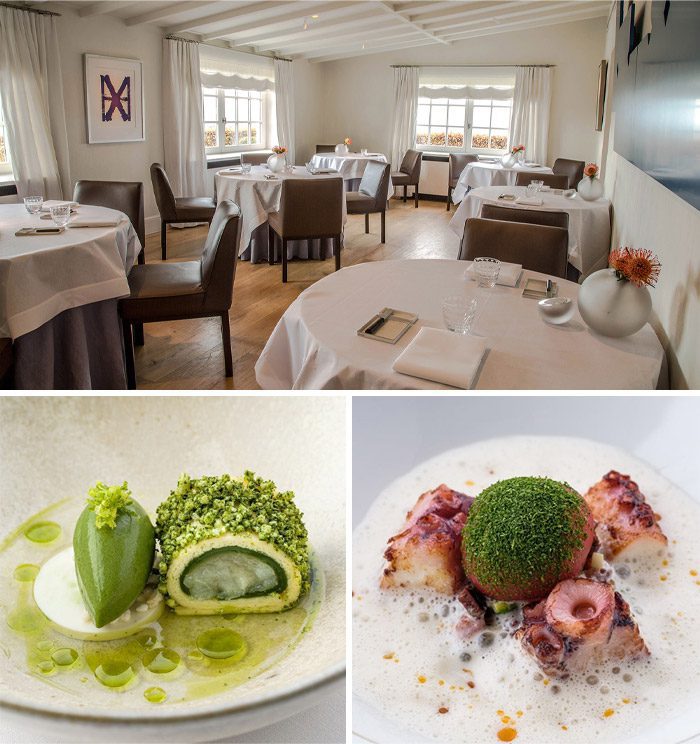 The vegetable-centric "Field, Garden, and Wood" menu is also available. One example is caviar with young leek, shrimp, and dashi. Consider dishes like codfish with cockles, green peas, and pistachios or line-caught sea bass with green apple and black rice, both of which are served with sake.
Ultraviolet By Paul Pairet – Shanghai, China
Ultraviolet, a clandestine restaurant in Shanghai, provides visitors with a culinary adventure in which the music, illumination, as well as the room's odor are all meticulously selected to complement the plate. Expect the unexpected from 20 or so courses divided into four acts (and an intermission).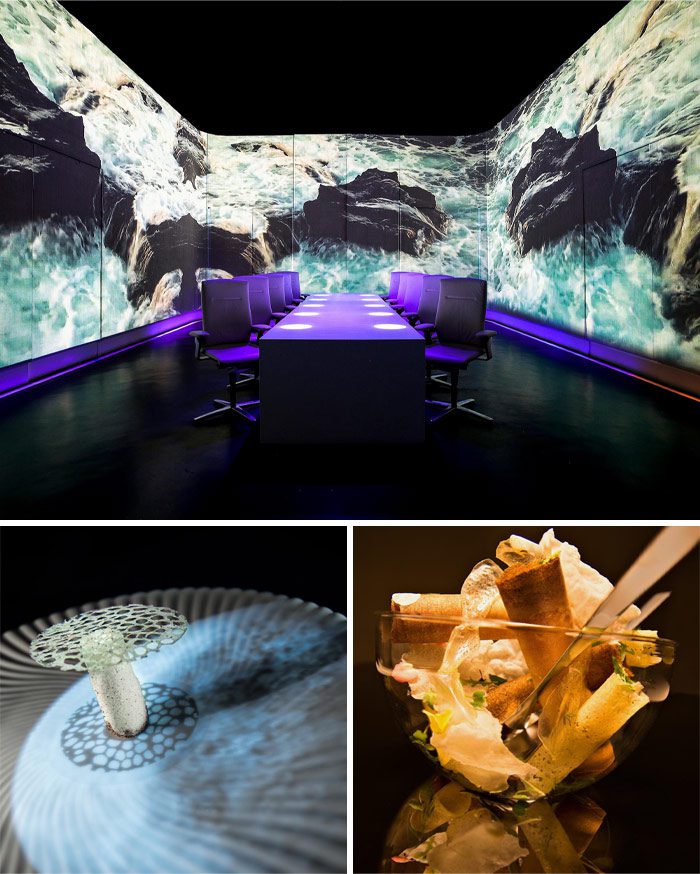 The experience includes dishes like Foie Gras Can't Quit, a crisp fruit skin cigar stub crammed with foie gras that is served in an ashtray with black cabbage 'ash.' Other dishes include DIY BLT, a picnic where you can put together your own unique sandwich.
Le Bernadin – New York, USA
Le Bernadin's modern yet understated design enables the seafood dishes, expertly created by chef Ripert, to flourish. This is the spot for you if you enjoy eating seafood that crawls or swims on the seabed. The standard four-course menu is split into three pieces.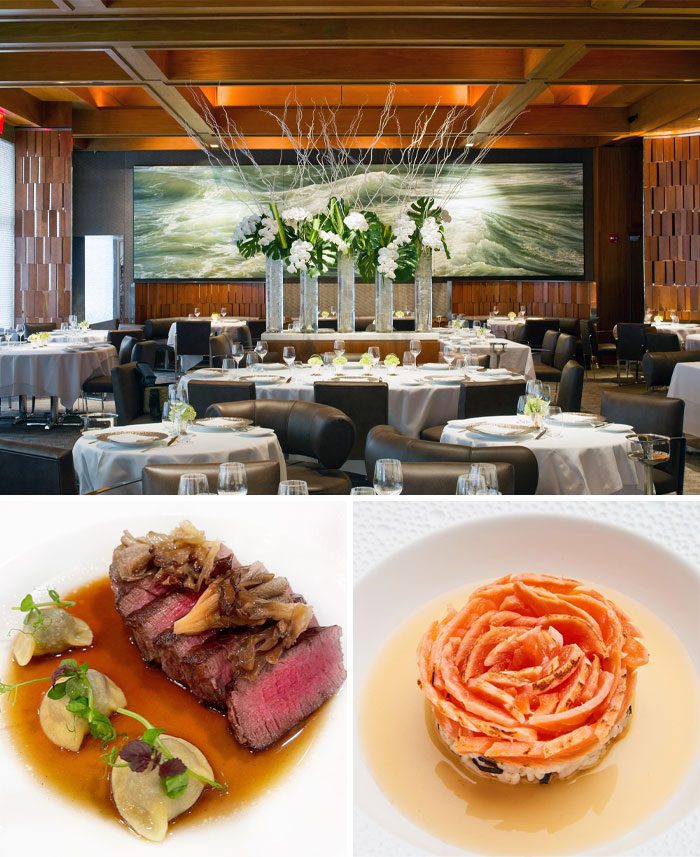 The parts have peculiar names that refer to their doneness. Dishes in these sections combine French and foreign inspirations, particularly those from Asia. Consider dishes like lobster with chanterelle mushrooms and baby turnips, as well as tuna tartare with sea urchin toast and a jus drizzle.
Atelier Crenn – San Francisco, United States
Dining at Atelier Crenn is rather like having a peek inside the psyche of the chef. Her life is reflected in the San Francisco eatery, which also pays tribute to her parents. Crenn's tasting menu is inspired by the concept of Poetic Culinaria.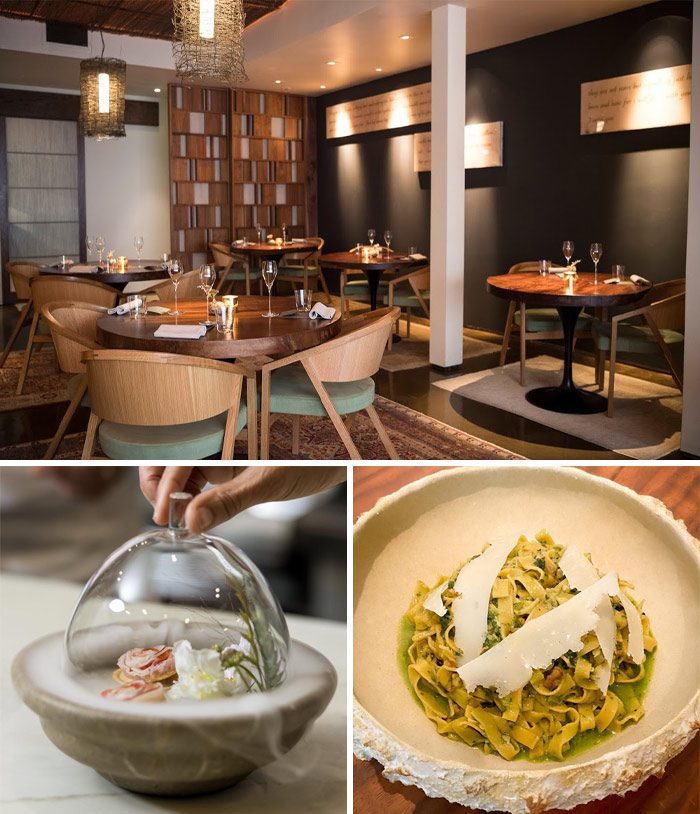 Leo – Bogotá, Colombia
Leonor Espinosa has traveled the land in pursuit of foods and cooking customs that reflect traditional dishes. An eight- or thirteen-course tasting menu is offered for dinner, and both options include delectable appetizers like mussels with coconut and Galerazamba salt and dried prawns with snails and ants.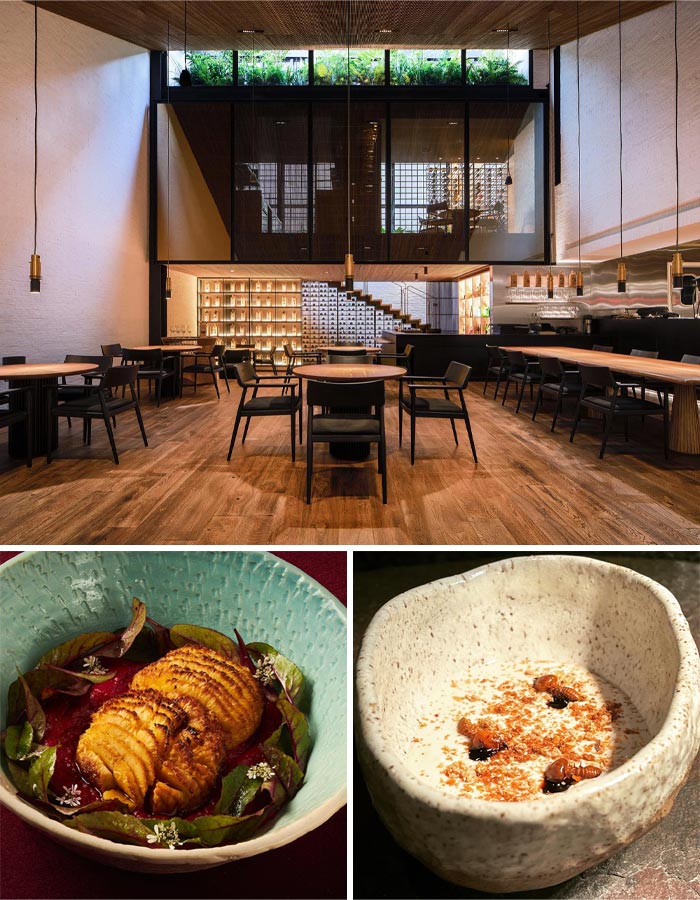 The latter is quite unexpected, and it is crushed to make a nutty, crunchy garnish for the dish's side. One of the best main dishes is duck jelly, which is served with salt from the Manuare Salt Flats and coquindo oil (a rare seed from the Amazon).
Expect items like a small and delicate rendition of French onion soup and responsibly harvested abalone with cabbage and smoked mussels. Maxime Larquier (General Manager) oversees excellent wine pairings and flawless service, while pastry chef Juan Contreras creates famous sweets like the frequently snapped Coconut and Pineapple.
The Jane – Antwerp, Belgium
The Jane provides a unique fusion of excellent cuisine that is affordable for the wider public. The restaurant is located in a former military hospital chapel. Meals are well-rounded, with a heavy emphasis on (raw) seafood and shellfish. Chef Bril's creativity is unbridled when it comes to food.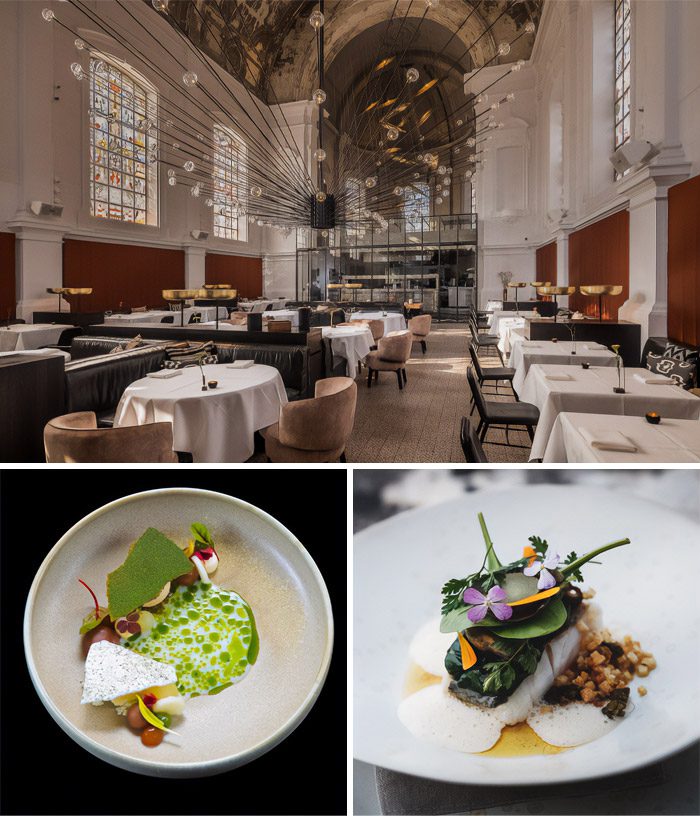 He routinely employs regional ingredients to reflect his Zeeland heritage, harks back to French classics, or takes cues from Asian street cuisine culture. Although each meal is expertly crafted, the iconic lobster with dashi butter and a subtle dessert hemp seed custard.
Sorn – Bangkok, Thailand
In the heart of Bangkok, there is a superb dining establishment called Restaurant Sorn. It is located in an elegant 90-year-old home. Anticipate the Kan Chu Piang (gems on crab stick), Sorn's take on the Kan Chiang Pu (blue swimmer crab leg), when dining here.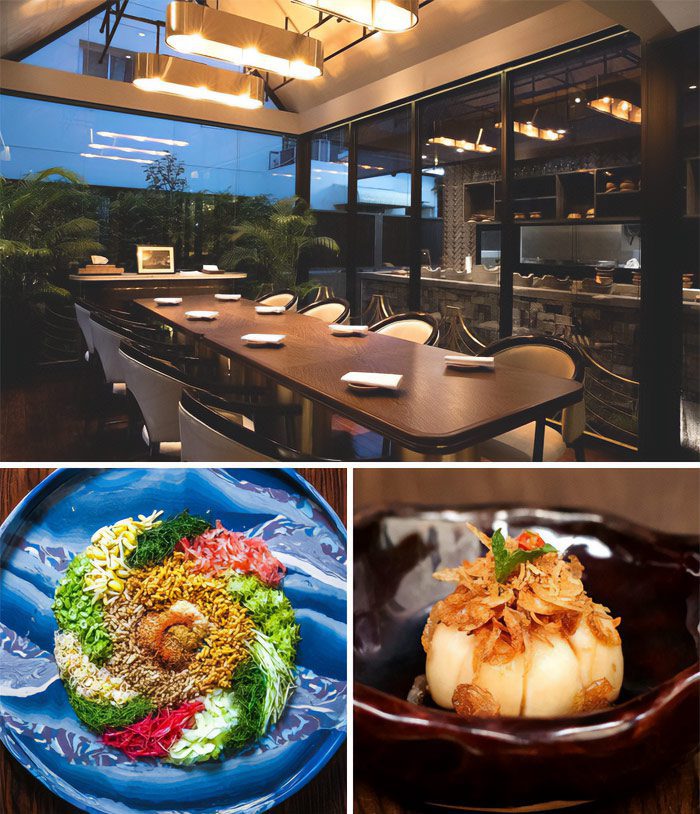 Mayta – Lima, Peru
Mayta means "noble land" in the indigenous Aymara language. Mayta is the pinnacle of Peruvian gastronomy and pays homage to both the country and its amazing richness. Expect delicacies like a goat with Andean herbs and scallops with fava beans on its 12-course Yachay tasting menu.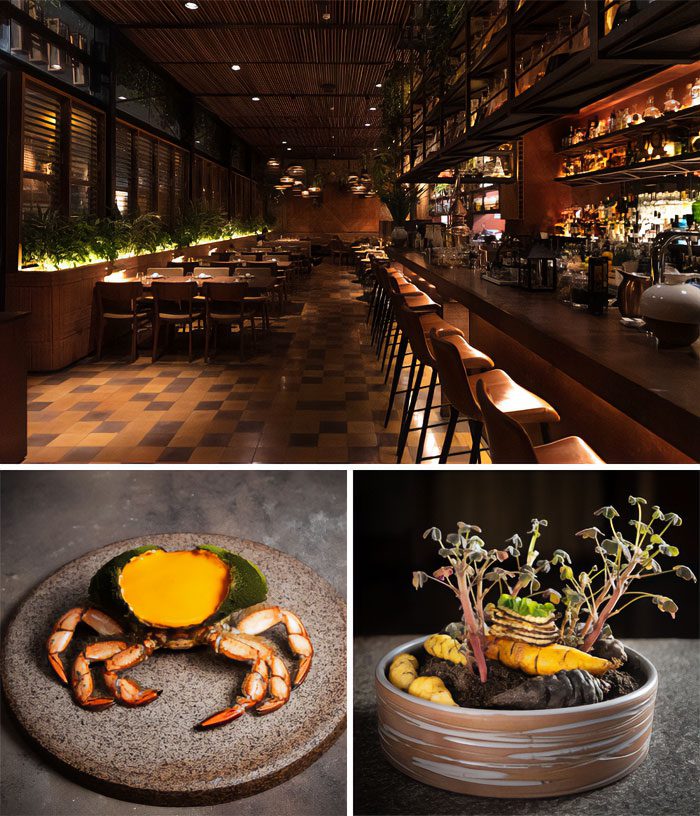 The menu mainly focuses on Peruvian ingredients. The 'ham' from the paiche fish, which is thinly sliced and formed into a complex rose, is another stunning option. Amazonian ceviche and matcha pie with passionfruit ice cream are two items on the à la carte menu.
The dish combines the crab's two highly prized components, swimmer leg with crab roe. The succulent, supple flesh is served chilled after being completely covered in a crab roe paste using a small granite mortar. To dunk it in and devour it, there is hot orange chili sauce within the mortar.
Azurmendi – Larrabezúa, Spain
Eneko Atxa, the chef patron, created Azurmendi. A responsible business that interacts with its surroundings and makes patrons feel at home is the fulfillment of his ambition. Visitors can relate to Eneko's interests in nature, food, design, and art through this encounter.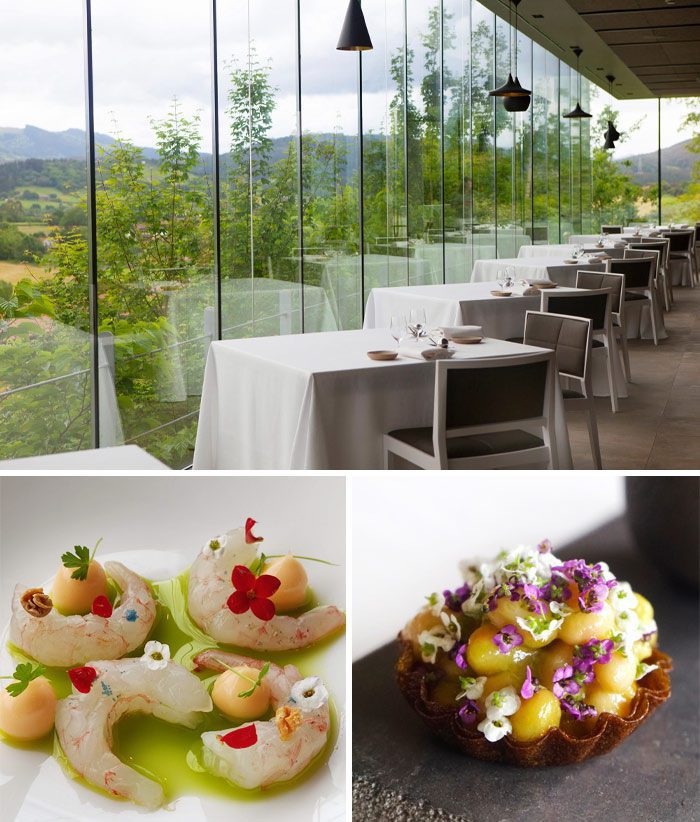 An extensive tasting menu is available at Azurmendi. With poetic names like "The Truffle's Table" and "The Welcome Picnic," Atxa's cuisine offers a variety of delicacies. The grilled, roasted red mullet, as well as the smoked salmon roe and nori, are two noteworthy dishes.
Quique Dacosta – Dénia, Spain
Quique Dacosta Restaurante unquestionably ranks among the top restaurants around the world, where Spanish eateries have solidly established themselves. It is also extremely innovative. The duck and smoked eel infused with rosemary is a homage to the nearby Albufeira rice paddies and traditional paellas.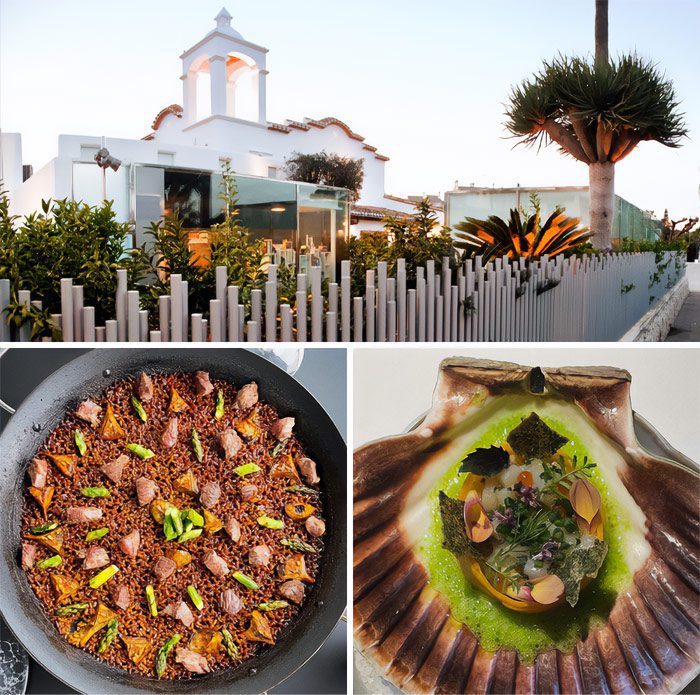 Schloss Schauenstein – Fürstenau, Switzerland
The initial aspect of the experience is the setting of this outstanding restaurant. Approaching the restaurant in Fürstenau, a very cute, very small town, is an adventure in and of itself because it is situated in a stunning, magnificent castle. Swiss perfectionism is personified at the Schloss Schauenstein.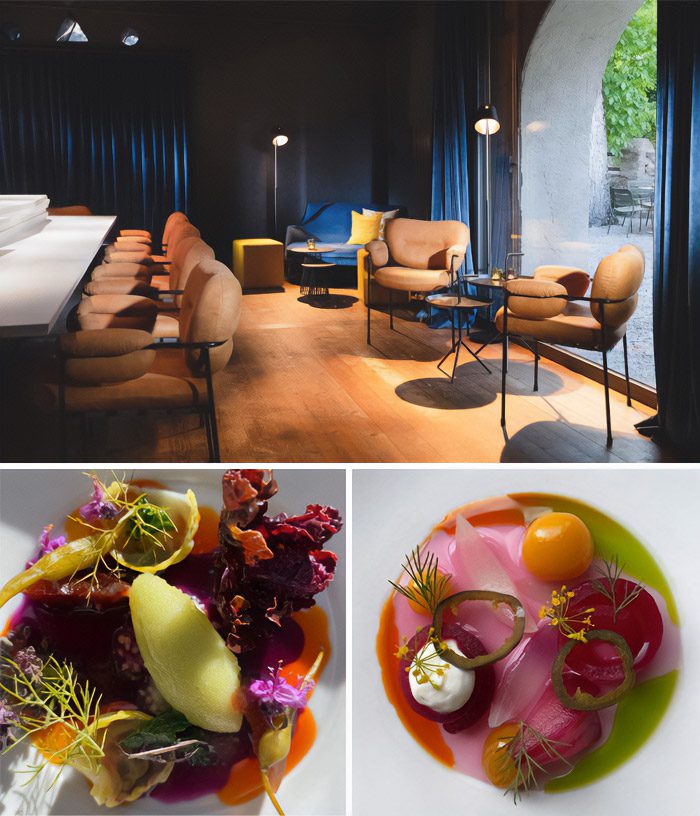 The cuisine enlivens the sensations with meals like venison with pepper, blackberry, and fermented garlic, trout with kohlrabi and dill, and tortellini pasta with veal and brown butter. Additionally, customers are given tiny collectible cards that describe the menu items and wine choices.
Also, you can anticipate dishes like delicate prawn bread filled with chili crab, offered on a ceramic lettuce leaf, lobster roe salad lifted by a rich bisque poured from an iridescent sea snail shell as well a meltingly tender bluefin tuna kombucha.