Young Artist Turns Home Country's Cuisine Into Amazing Works of Art
By Anthony K December 5, 2022
---
Photographers and visual imaging artists like YONGL experiment with new styles and designs to perfect their self-expression, skills, and artistry. YONGL, who's from Cyberjaya, Malaysia, experiments with new styles to give local foods more life, as highlighted below.
Nasi Lemak Village
Getting the name of a foreign dish right may be a challenge. YONGL presented a flawless picture of Nasi Goreng Kampung but named it Nasi Lemak. A social media user pointed out the error and provided a vivid description of Nasi Lemak.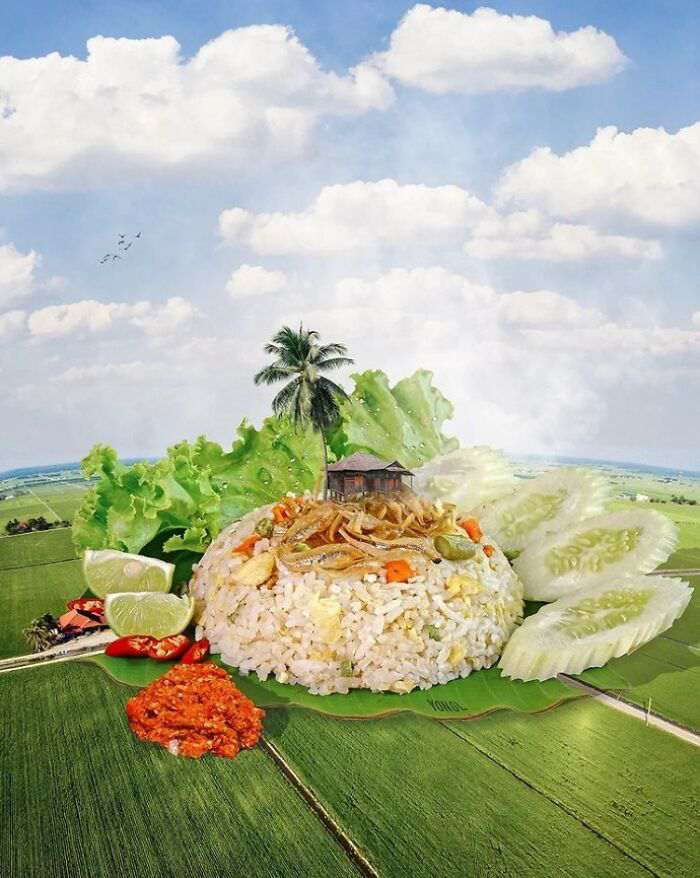 YONGL may have ruffled feathers by using the wrong name for Nasi Goreng Kampung, but he delivered a flawless picture of the village he intended to create. We hope that YONGL's social media writer won't make a similar mistake again.
The Ice Kacang Mountain
Ice cream is a delicacy for kids and adults. We believe that ice cream lovers wouldn't hesitate to journey up the highest ice cream mountain to satisfy their hunger for a cold and unique taste.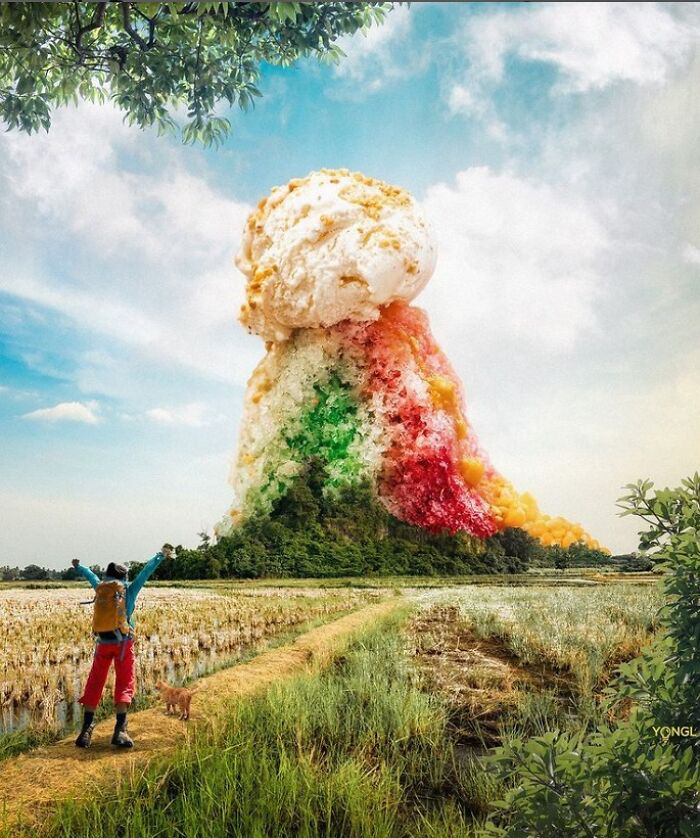 Climbing this mountain will require an appetite for ice cream and the equipment needed to go all the way up just to enjoy this delicacy. Our main worries are that the mountain may melt before we reach the mountain top.
Delicacies Assembling
This scene may be familiar among lovers of the Marvel Cinematic Universe. We believe that the delicacies are coming in to help you fight the inevitable 'Thanos' hunger affecting everyone.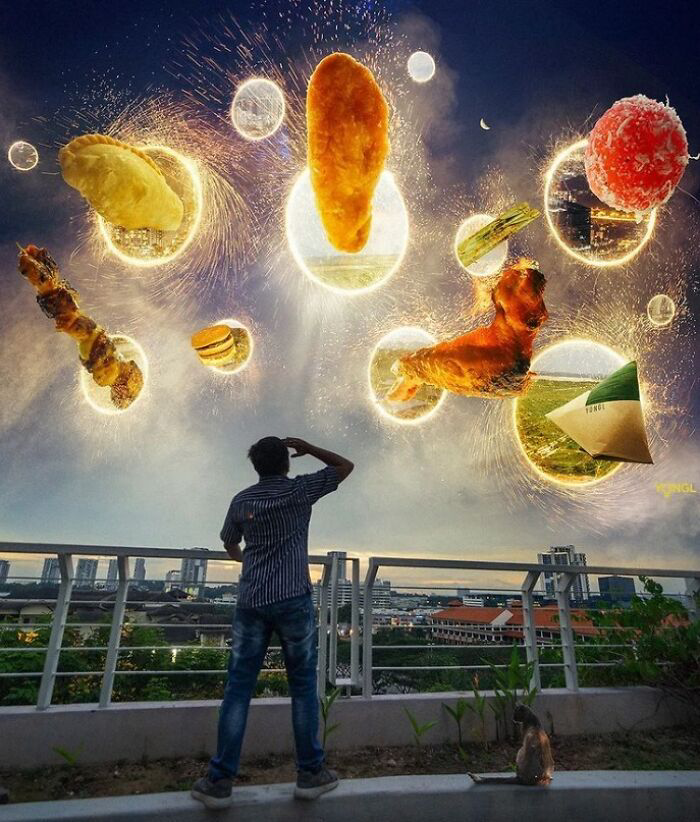 One may only wish that the food be all-inclusive for vegans and non-vegans. We hope that Malaysian foods may come to solve food shortage problems if the need arises.